Ramadhan Buka Puasa Selera Kampung Buffet Dinner at SPOON, G Hotel Kelawai, Penang
If you are planning for something this Ramadhan, do check out the buka puasa buffet dinner packages at SPOON in G Hotel Kelawai, Penang. The hotel celebrates its reopening (closed for almost 2 years due to the pandemic) and welcomes guests with the Ramadhan Buka Puasa Selera Kampung Buffet Dinner.
One can sample a broad range of local Malaysian delicacies that are both tantalizing and nostalgic. Besides the familiar Nasi Kandar, Tandoori Chicken, Beef & Chicken Satay, Mamak Mee, there are many other delicious dishes such as the Shawerma, and Kambing Golek. There is a variety of Malay ulam-ulaman to kick start your appetite. Kerabu Taugeh Kerang, Rojak, and Dry Fruits are just a few of the choices.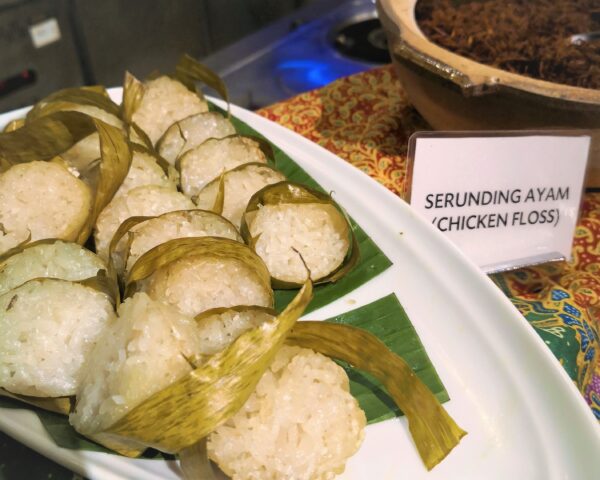 Lemang paired with Serunding Ayam and Serunding Daging
Aside from that, there is a good variety of grill meat and poultry selections from the carving station, and the grill & action stations. You can find G Hotel's famous Kambing Golek from the carving station and grilled beef steaks, squid, chicken and fish from the panggang stall.
Not to be outshone, the Nasi Kandar station delights with dishes like Tandoori Chicken, Lamb Curry, Telur Ikan, Ikan Goreng, and Beef Kicap along with white rice or tomato rice.
G Hotel's famous Kambing Golek
Shawerma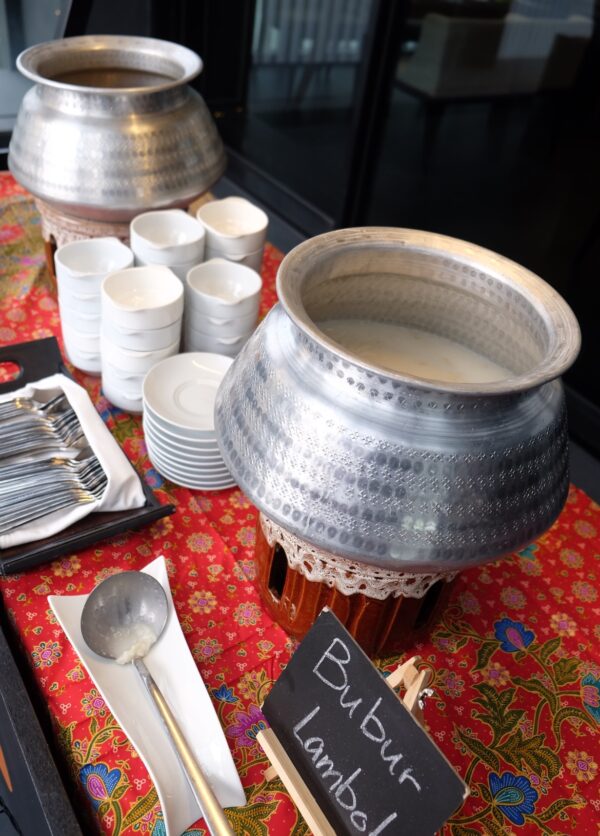 Bubur Lambok
From the hot chafing dishes, you can find traditionally-infused choices like Beef Rendang Minang, Sotong Masak Rempah, Ikan Masak Tempoyak, Begedel Potato, and the traditionally brewed Sup Tulang Berempah Utara. 
Green Curry Prawns with Eggplant
Ikan Masak Tempoyak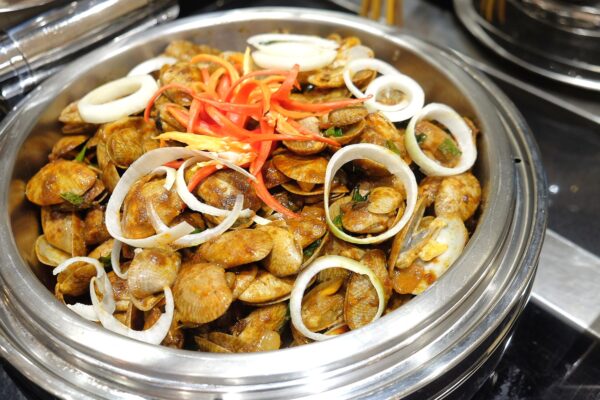 Stir-fried La La
Desserts are the best thing you could eat after the meal. The best part is, not only can you enjoy local Malay kuih muih, Western desserts, fresh fruits and ice cream,  but you can also savor G Hotel's signature desserts – Durian Cheesecake, and Durian Mousse Cake. Prepared with real durian pureed pulp, and cream cheese, the pungent desserts are bound to satiate your appetite. Indulge the desserts as you sip on hot Teh Tarik or cold choices of Air Bandung, Air Mata Kuching, Leng Chee Kang, and Air Kurma.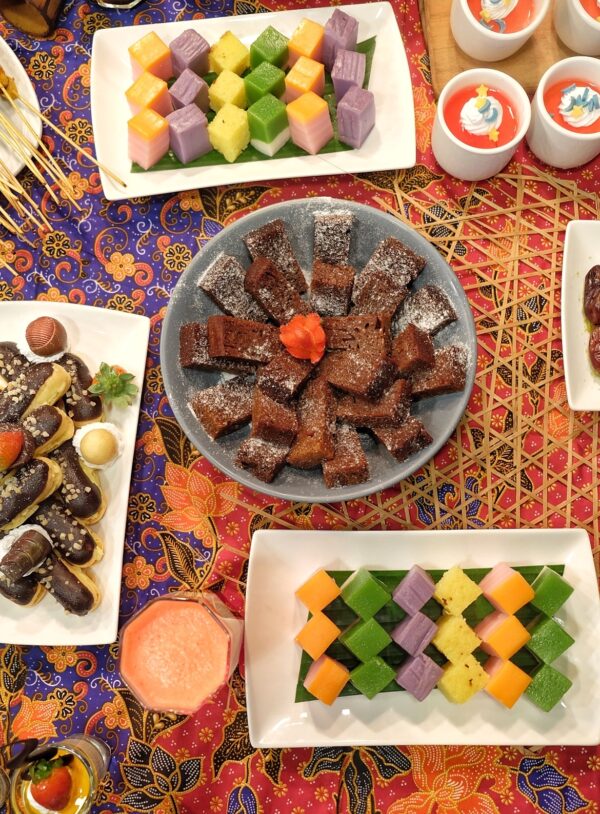 Malay Kuih Muih & Western desserts
Durian Mousse Cake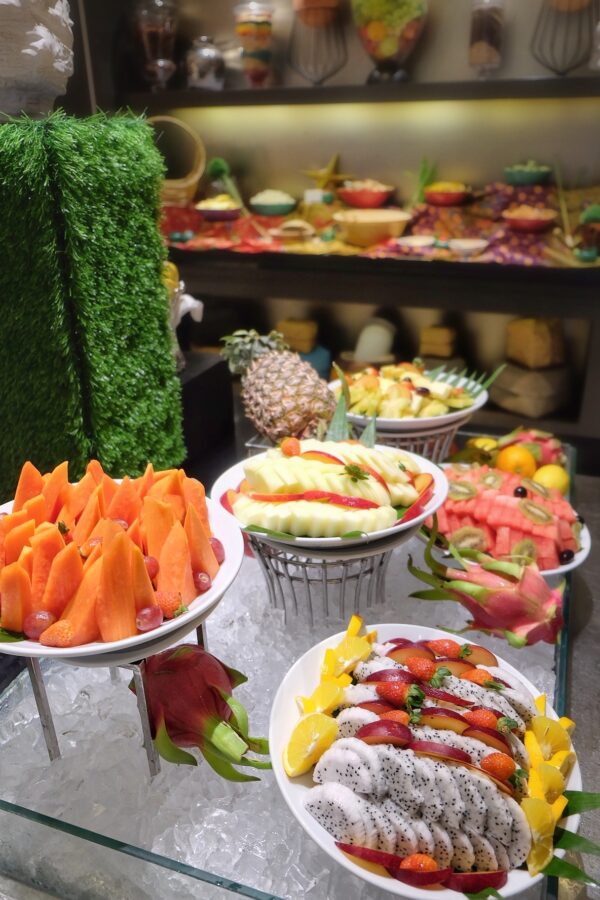 Fresh Fruits
Cold beverages
A warm cup of teh tarik
The Ramadhan Buka Puasa Buffet Dinner priced at RM99 nett per person is available from 2nd April till 2nd May 2022. Early bird booking made from 2nd to 7th April 2022 will get to enjoy a 20% discount.
The Hari Raya Feast Buffet Lunch and Dinner on 3rd and 4th May 2022 are priced at RM138 nett per person and RM198 nett per person. Children from 6 to 12 years old get 50% off for this Hari Raya Feast as well as the earlier mentioned Ramadhan Buffet.
Spoon @G Hotel Kelawai
2 Persiaran Maktab
10250 Penang
Tel: +604- 2190000