Hong Xing No.1 Dim Sum at Precinct 10, Tanjung Tokong, Penang
A weekend morning at Hong Xing No.1 Dim Sum 鸿星1號点心茶楼 see groups of people standing outside the restaurant waiting to be seated for a round of dim sum. This neighbourhood air-conditioned outlet tucked away in Precinct 10 in Tanjung Tokong, Penang is known for its variety of well-prepared Cantonese-style dim sum.
Occupying a corner location, Hong Xing shares the space with Lobster and Beef Steamboat, operating from morning till afternoon while the later open in the night time.
Once you order the tea, you can peruse the menu which is divided into several sections – steamed, rice noodle roll, congee/noodle, boiled items, crispy specials, and dessert. Dishes are made to order following the choices marked on the colorful order slip, and served in familiar styles and some with a nice twist.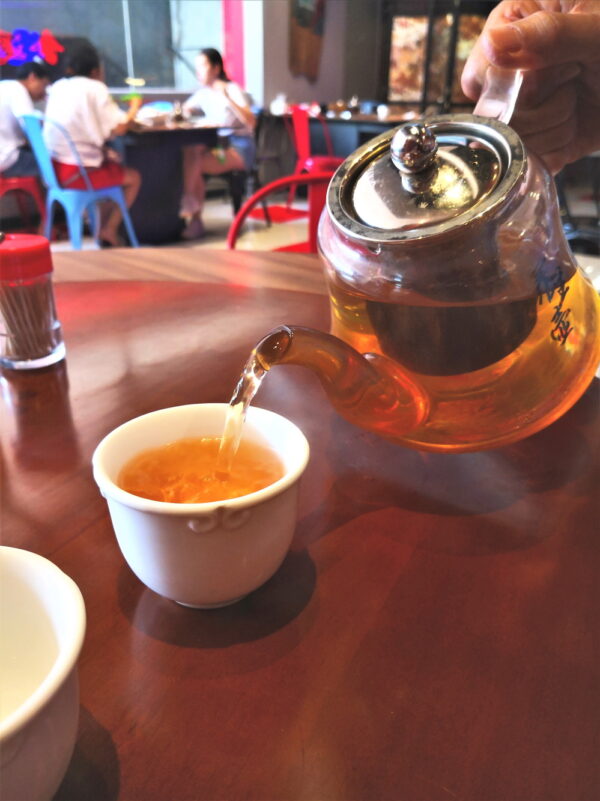 There are regular fixtures such as the chicken glutinous rice, bbq honey char siew bun, and chives dumpling with a delicate translucent wrapper. Specials include siew mai king with crabmeat and more. Also don't forget the very delectable Chenpi handmade beef balls, one of many popular dishes at Hong Xing's.
As for steamed bao, we had mouthfuls of bbq honey char siew bao which has juicy barbecue pork encased in a pillowy bun.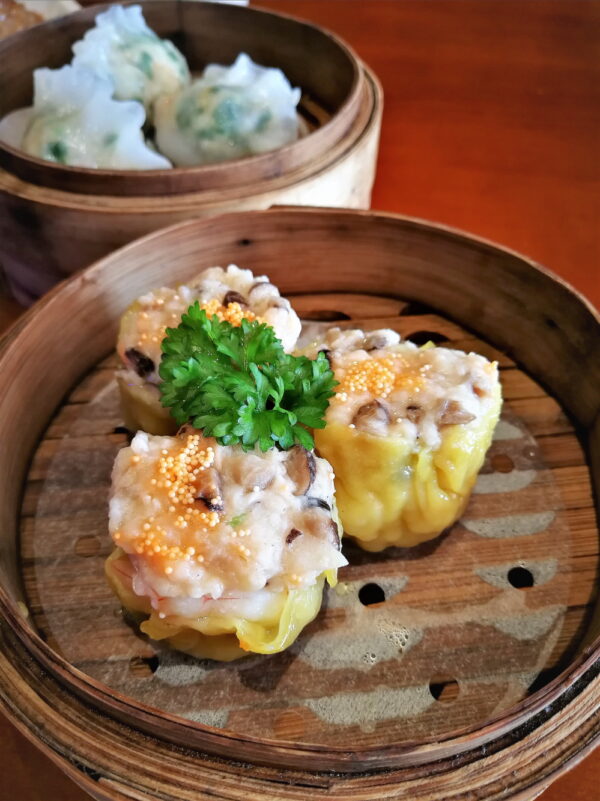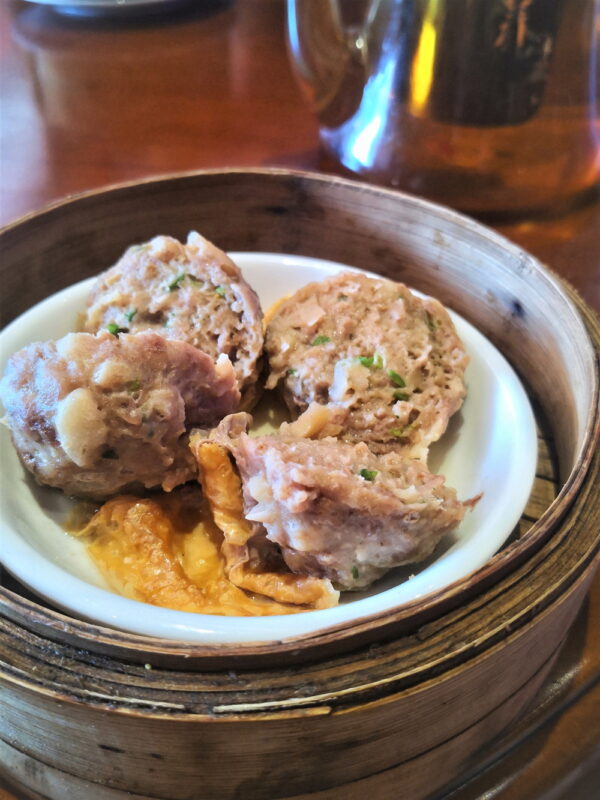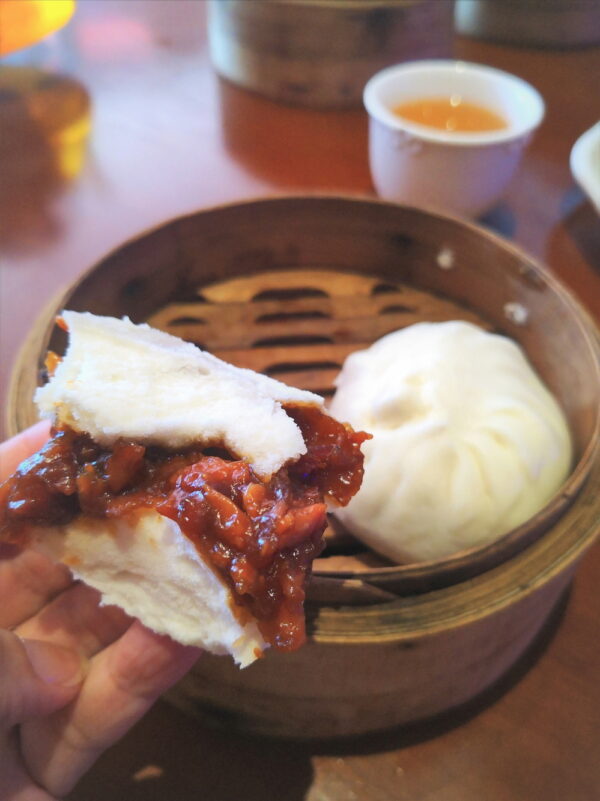 The menu also offers an assortment of noodles and worth mentioning is the steamed lotus leaf rice noodle roll with pork ribs. In fact, it is almost a meal in itself as it has hor fun steamed with pieces of pork ribs, pickled salted vegetables, and red chili.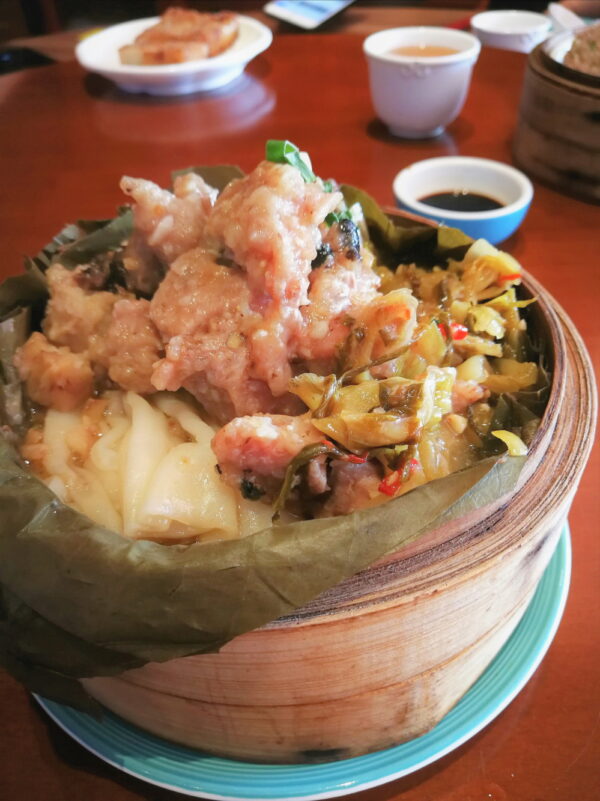 Chee Cheong Fun
After the savory items, there is always time for dessert. The menu has a handful of choices which include bird-nest, deep-fried sesame balls, and baked Portuguese-style tarts (with a blistered surface). Though I didn't taste the Portuguese tart, I heard my companion saying that he would prefer the Chinese-style egg tart.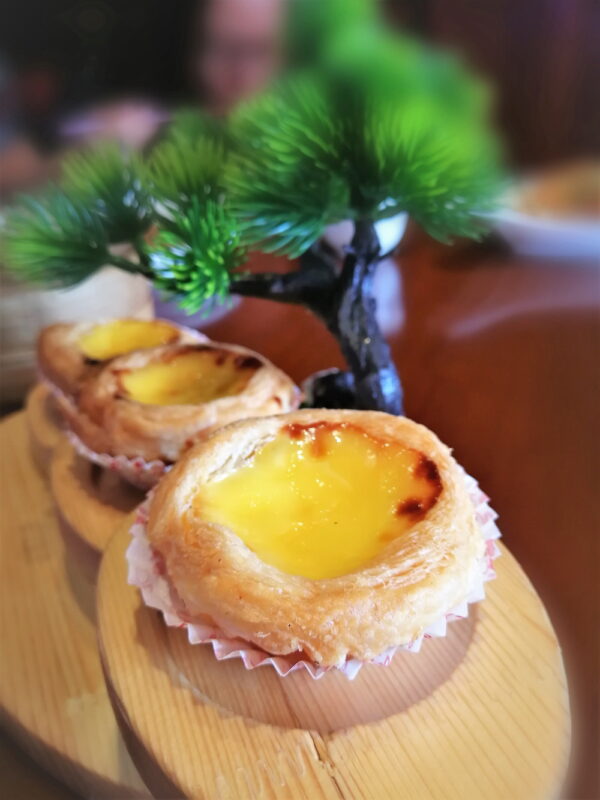 Portuguese tart
Deep-fried sesame balls
With its food quality, ample car park spaces, and near distance from our home area, we have made Hong Xing No.1 Dim Sum a destination dim sum restaurant.
Till date, the menu is available from 8am until 3pm from Sunday through Friday, and till 2pm on Saturday.
Hong Xing No.1 Dim Sum 鸿星1號点心茶楼
10-A-07 & 10-A-08 Precinct 10
Jalan Tanjung Tokong
10470 Tanjung Tokong
Pulau Pinang
Mobile: 017- 3377198