Kyodai Ramen Restaurant at Kimberley Street, George Town, Penang
Located on a bustling stretch of Kimberley Street in Penang, Kyodai Ramen Restaurant 哥哥の拉面 is a new kid in town for those looking for a casual Japanese meal. Set in a simple environment of warm wooden tables and chairs, and decorated with Japanese design paper umbrellas, the offering in the menu is what will bring diners here.
A self-service QR code scanning system sees customers browsing and choosing their food and placing their order with the wait staff.

Since we visited several times, we sampled many side dishes and noodles. Light dishes to start off with are the Spicy Endamame and Dashi Maki, besides the more filling choices of homemade Yaki Gyoza, and Takoyaki (herbed dough balls with octopus) topped with sweet sauce and shavings of bonito flakes.
We instantly fell in love with the Dashi Maki – a dish of rolled pan-fried egg. Made with moist and soft texture, it got me getting a second piece
Dashi Maki RM7.90
Yaki Gyoza RM9.90
Takoyaki
Apart from the side dishes, the outlet curates many hearty noodle dishes. Expect to find bowl of piping hot Kimchi Ramen, Dry Curry Ramen, Angkage Tamago Udon, Tonkotsu Ramen, Spicy Sapporo Miso Ramen, and the newer addition Kuro Buta Tonkotsu. The latter is a bowl of noodles served with premium Japanese organic pork.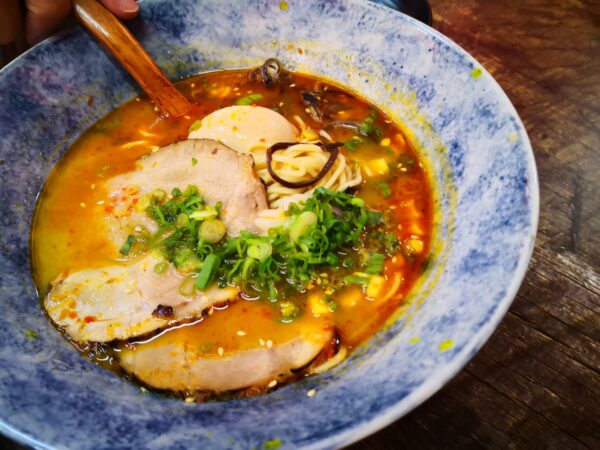 Spicy Sapporo Miso Ramen RM21.90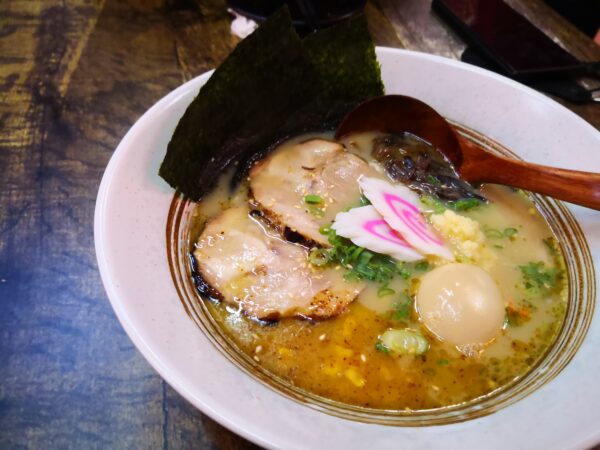 Tonkotsu Ramen RM21.90
We sampled both the Spicy Sapporo Miso Ramen and the Tonkotsu Ramen. Both were memorably yummy. The Spicy Sapporo Miso Ramen has noodles done up in a rich spicy miso broth topped with generous chashu, sweet corn, soft-boiled egg, and vegetables.
The Tonkotsu Ramen which is a non-spicy choice will sure to thrill anyone who pines for wholesome white broth with heaviness of meaty flavor. It is a tasty affair with toppings of chashu, sweet corn, soft-boiled egg, Japanese fish cake, and vegetables.
They also have a host of rice options such as the Seafood Tama Don, Una Don, Chicken Teriyaki Don, Katsu Don, and more. The Tori Karaage Curry Rice comes with white rice and a slab of pork cutlet along with scrambled egg. We customized the dish with a choice of garlic rice for an addition of RM4.90.
Tori Karaage Curry Rice (customized with garlic rice)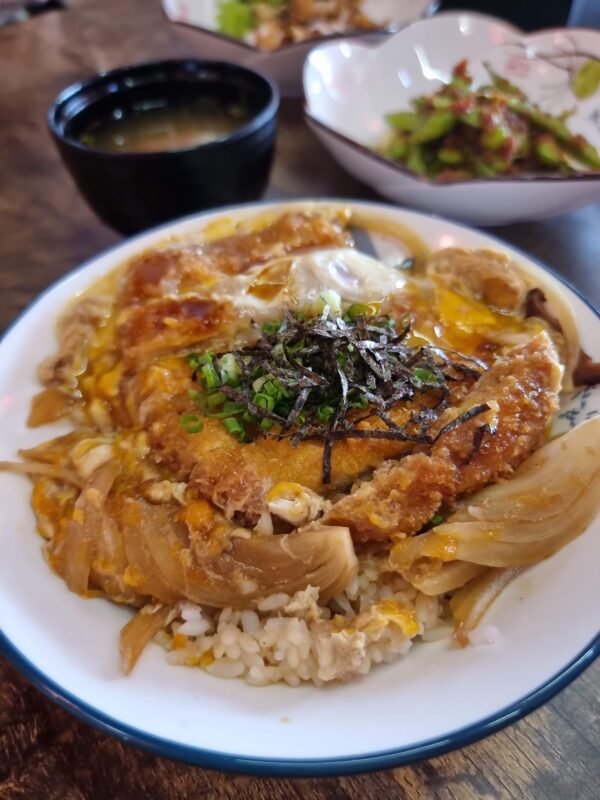 Katsu Don RM16.90
The location of Kyodai Ramen Restaurant makes it a convenient stop for any of their savory choices. Open for lunch and dinner, its business hours are from 11.30am till 9pm.
Kyodai Ramen Restaurant 哥哥の拉面
191 Kimberley Street
10100 Georgetown
Penang
Tel: 018 – 9678829
Closed on Wednesday