Sin Boon Kee Coffee Concept Store at Jelutong, Penang
Sin Boon Kee Coffee Concept Store 新文记咖啡 located at Jelutong in Penang is way beyond coffee. The pork-free cafe which is a stone's throw distance away from its coffee factory has drawn visitors for its local coffee and also food. With 70 plus years in the coffee industry, the store churns out thick and aromatic coffee using Robusta coffee beans from Indonesia. You can have the black or white coffee steaming hot or icy cold.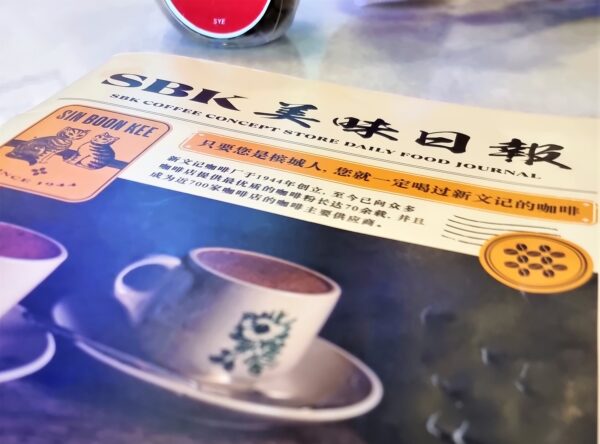 For food, the outlet has cooked up a range of local dishes for that unique Malaysian element. All items can be ordered a la carte or as part of a set that includes a warm drink. You can replace the warm drink with a cold version at an additional cost of RM1.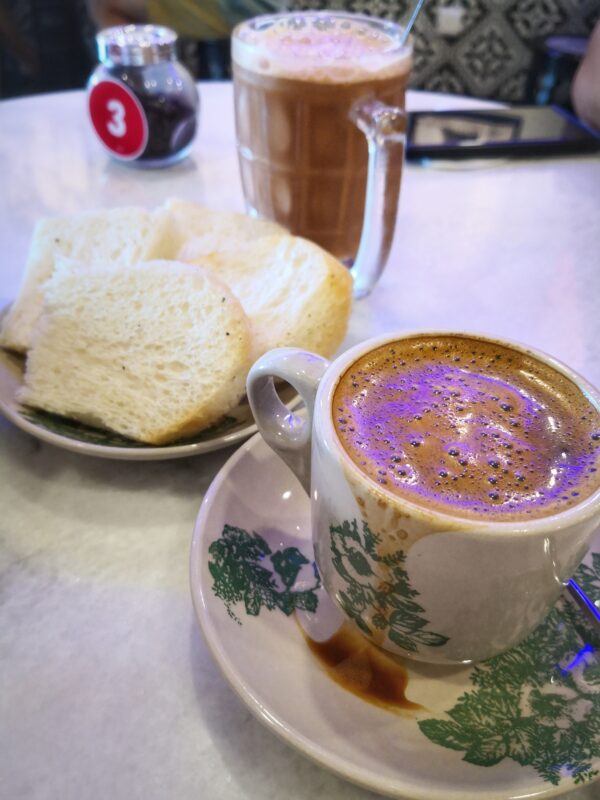 Hot and icy cold local coffee
Nanyang Butter Kaya Roti is Malaysia's traditional breakfast of toast and kampung egg. The nicely toasted Bengali bread with a spread of butter and kaya jam comes with a half-boiled kampung egg. You would be inclined to have the egg enhanced with dash of pepper powder and light soy sauce.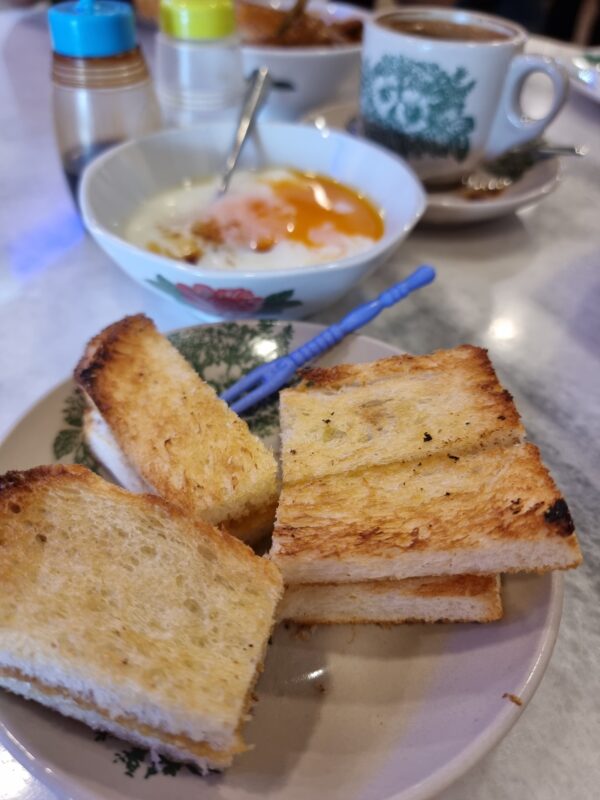 Nanyang Butter Kaya Roti Set RM7.90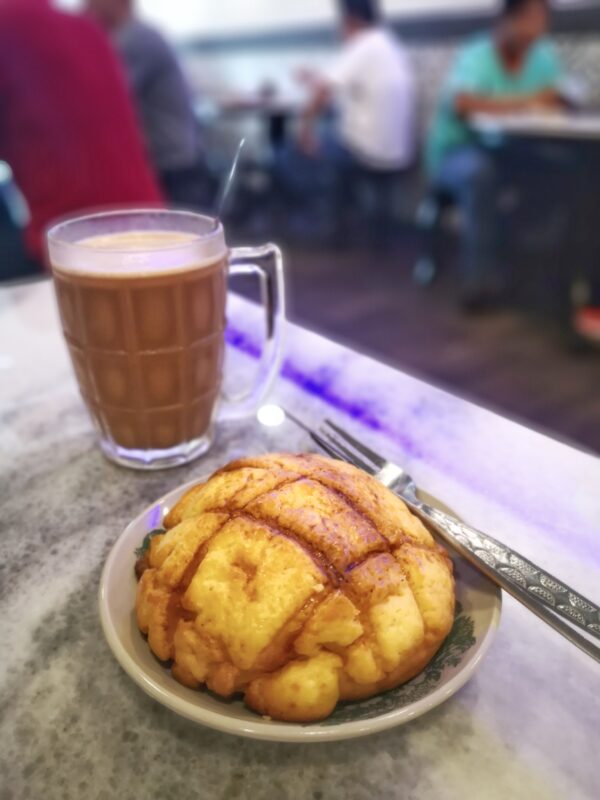 Polo Bun
The Curry Chicken on the other hand has a chicken drumstick in a rich curry prepared using milk instead of coconut milk. One can have it paired with either rice or noodles. If those are not your choices, try having it with steamed Bengali bread.
Curry Chicken Roti with Steamed Bread Set RM9.90
Be sure to order the aromatic Turmeric Fried Rice where a lot of attention is paid to using spices to enhance the flavor. The rice is super tasty and the menu offers a concoction of the turmeric fried rice with several dishes options – chicken chop, ayam goreng, or ikan rempah.
The ikan rempah is a seafood choice, with the fried hardtail mackerel stuffed with onions and sambal spices.
Ikan Rempah Turmeric Rice Set RM15.90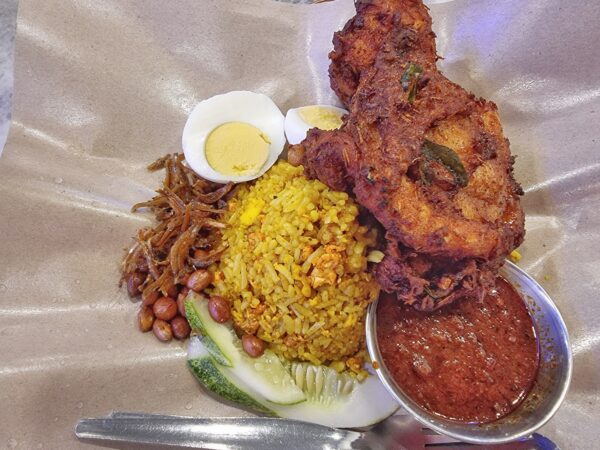 Ayam Goreng Turmeric Rice Set
Sin Boon Kee Coffee Concept Store is definitely worth a second visit with its dishes and drinks priced reasonably. Business hours are from 8.30am till 5pm.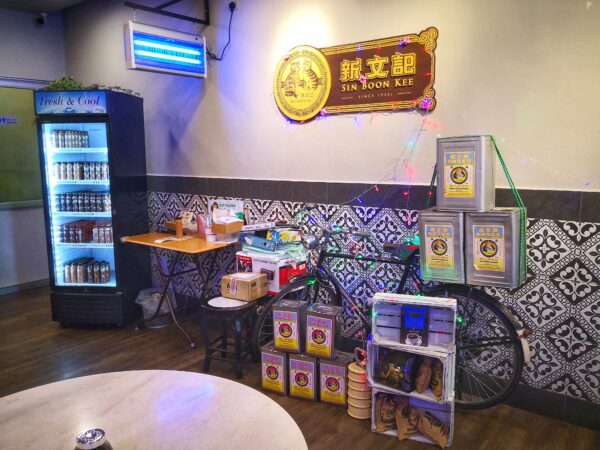 Just walk in, choose the food and drinks and pay at the counter
Sin Boon Kee Coffee Concept Store
348 Jalan Jelutong
11600 Jelutong
Penang
Mobile: 011 – 55579788