Dua Sua Ka Cafe at Jalan Arumugan Pillai, Bukit Mertajam, Penang
Weekend is an excellent opportunity to travel further out from Penang island to the mainland to try out the food at the many new cafes. One particular exciting spot that I have discovered in Bukit Mertajam is Dua Sua Ka Cafe 大山脚.
With its frontage facing the Jalan Arumugan Pillai / Jalan Pasar junction, this double-story cafe with the blending of old and new is a huge space. Filled with natural light from several windows and huge glass panels covering part of the high ceiling and side wall, the atmosphere of the cafe is a pleasant difference from the typical low enclosure in many other places.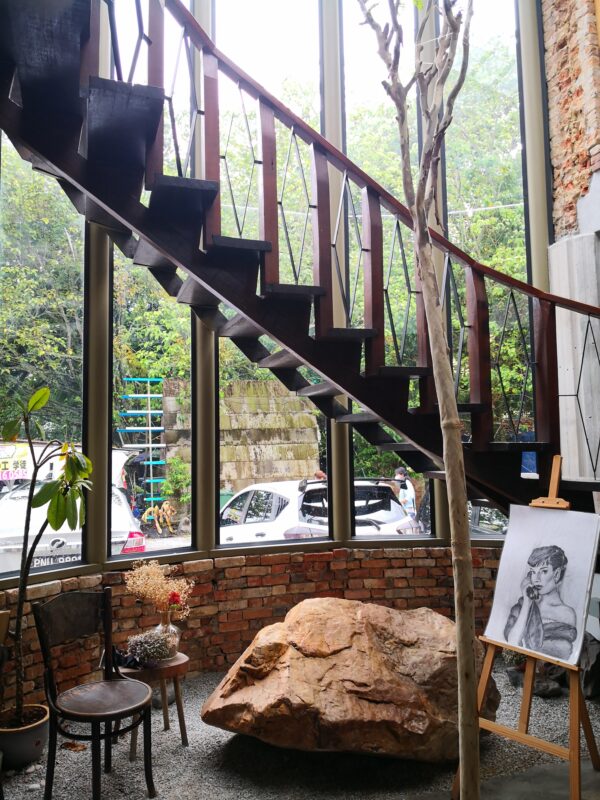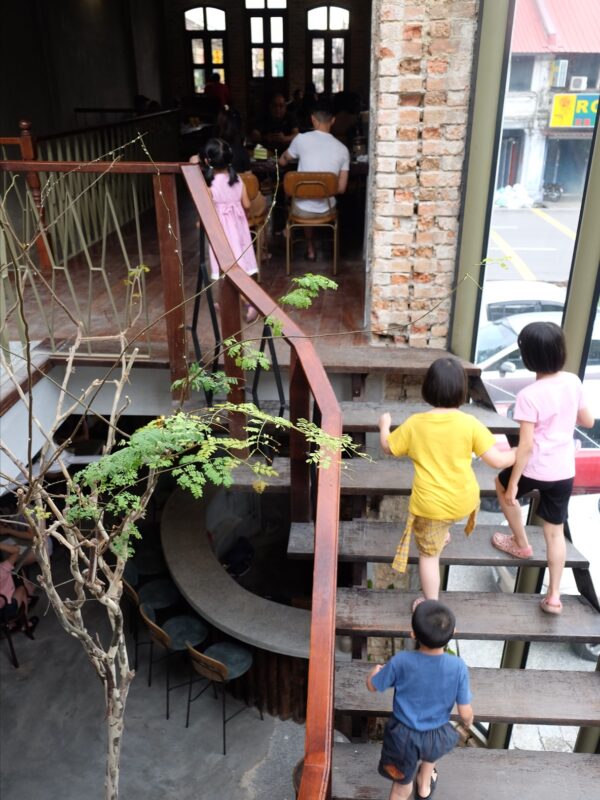 A view from above
The cafe has its local kopi preparation and cashier counter right after the entrance. Order and payment is made on the spot here. When there is a queue (expect during weekends), you will have to stand in line here to wait for your table.
Local kopi preparation counter is located at the entrance
Cake counter and coffee preparation is at the rear of the building
The menu is brief, with hot and cold beverages supplemented by light meals. When we visited, we got our dose of caffeine with the ordering of Kopi, and Cham served with a mound of crushed ice.
Fans of local Nyonya kuih will no doubt love the range of choices. From the assortment for the day, we had the Onde-Onde with Gula Melaka syrup filling, and the Pulut Tekan with a spread of kaya (coconut jam). Besides desserts, there are some savory rice dishes – the likes of braised pork rice or curry chicken rice.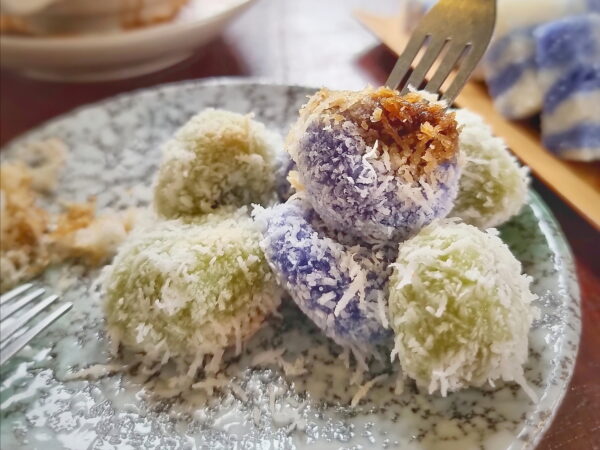 Onde-Onde with Gula Melaka syrup filling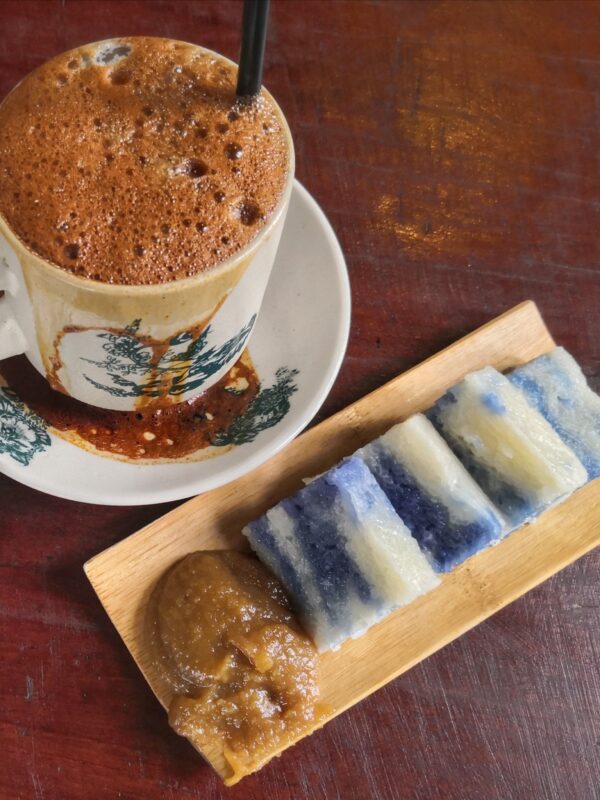 Pulut Tekan with a spread of kaya (coconut jam)
Dua Sua Ka Cafe is open for business from 10am till 7pm (daily) and there is plenty of parking by the side.
The view out the glass window of the first floor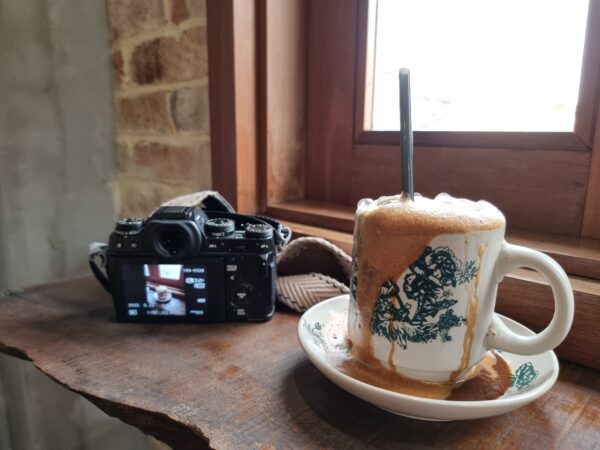 Dua Sua Ka Cafe 大山脚
49 Jalan Arumugan Pillai
14000 Bukit Mertajam
Penang
Mobile: 012 – 7741871