Imi Tea House at Bangkok Lane, George Town, Penang
Tea fans in Penang can pick up a good cup of tea at the newly opened Imi Tea House 一味茶堂 located at Bangkok Lane. Opened by the group member of the Legend Of Tea, the menu features a variety of Chinese tea and sweet delicacies.
One can find and sample different categories of premium grade tea – like the Ancient Tree Tea, Puer Tea, Japanese Green Tea, Flower Tea, Black Tea, Oolong Tea, Wuyi Cliff Tea, and many more. The outlet also offers tea related products such as tea pots, tea utensil, and artwork for sale.
The air-conditioned double- storey tea house offers sitting area in the upper floor. The wait-staff passionately related to us the many types of tea and at her recommendation, we had the South Mountain Supreme Tea.
Among one of the best of Tie Guan Yin (better known as the iron goddess of mercy), the small packet (7.5g) of South Mountain Supreme Tea cost RM11 and it comes with an additional charge of RM2.50 per person.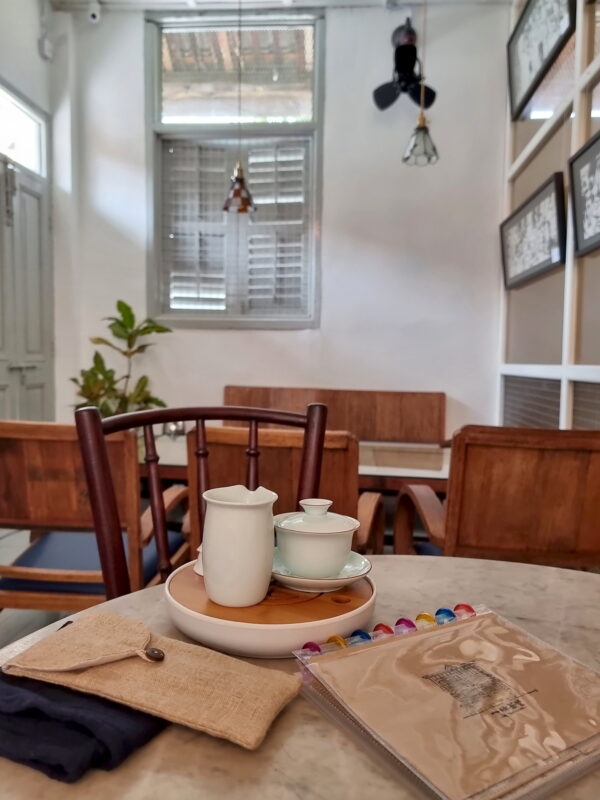 The brewing of the tea is carried out by the waiting staff. Method is rather simple, with the provided gaiwan (盖碗) – consisting of a bowl, lid, and saucer. The first serving is made and served to us. We were comforted with its delicate aroma, and mellow taste.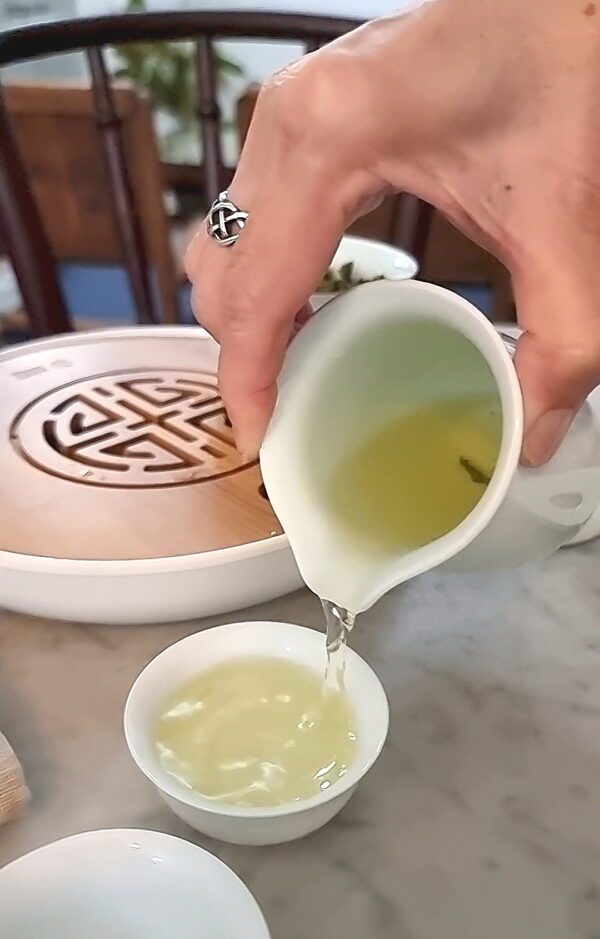 This tea retreat also offers small plates of Snack Mix, Matcha Crisp, and Black Tea Caramel Pudding. If you are looking for something a little more unusual, check out for the Persimmon Walnut Cream Cheese Roll. They have the dried fruit stuffed with cream cheese and walnut.
Besides the sweet choices, debuting on the menu are also savory items such as deep-fried spring roll, wonton, and zong zi.
Chinese tea break with small bites
Snack Mix RM5.90 & Matcha Crisp (5pcs) RM6.90
Persimmon Walnut Cream Cheese Roll RM12.90

Black Tea Caramel Pudding 红茶布丁 RM13.90
If you wish to be comforted by Chinese tea and light food, maybe you should make your way to Imi Teahouse 一味茶堂. Business hours are from 11am till 8pm daily except for Wednesday.
Imi Teahouse 一味茶堂
11 Bangkok Lane
10250 George Town
Penang
Mobile: 012-5199301