Cheang Kee Seafood Restaurant at Tanjung Bungah, Penang
Cheang Kee Restaurant 蒋记 with its first outlet in Chulia Street Penang has since made its debut at a quiet residential area in Tanjung Bungah, Penang. Located in a house at the end of Jalan Wee Hein Tze, the seaside outlet has indoor and outdoor sitting for a super-casual meal.
Outdoor space is inviting  to soak up the sunset scenery
Having garnered its loyal following at its previous outlet, this new place continues to attract with its famous Hotpot, Seafood Porridge, Barbecue Seafood and a combination of Penang Local Cuisine. For those who are into warming steamboats, there are several soup options on the menu and you can expect plenty fresh seafood.
We feasted on a delightful selection of noodles, beginning with the Seafood Beehoon, and the Crab Beehoon (crab was fresh and firm). The meal was accompanied by a delicious plate of Steam Prawn With Egg White, and stir-fried Salted Egg Brinjal. You will also find deep-fried Mantis Prawn, BBQ Iberico Pork Ribs, Roast Pork, Braised Pork Knuckle, and Seafood Porridge.
As for beverages, there are no better choices to cool off other than with Cold-Pressed Fruit Juices, Beers, Local Milk Coffee or Jasmine Green Tea.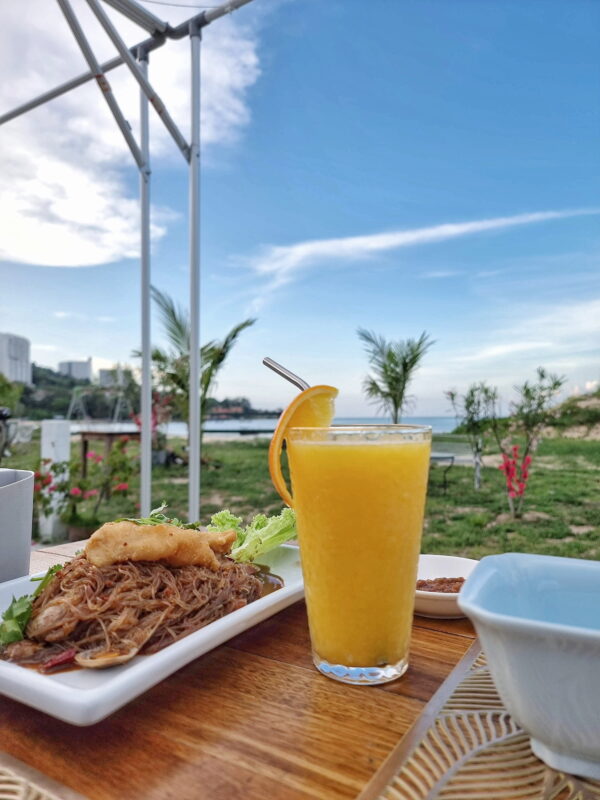 Steam Prawns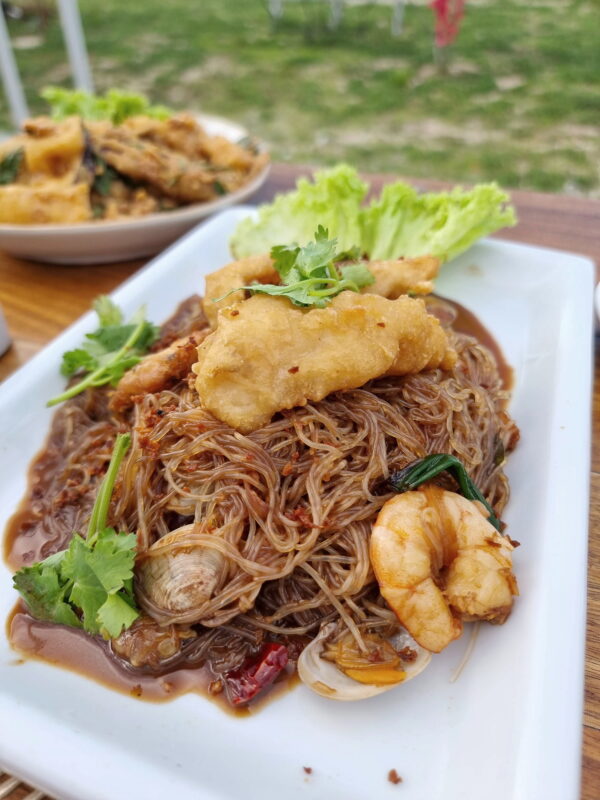 Seafood Beehoon
Crab Beehoon
Salted Egg Brinjal
If you are planning for a dinner outing at Cheang Kee Restaurant, we highly recommend that you make a reservation as it is not a breeze to get a table. The outlet is open daily (except Mondays), and the business hours are from 5.30pm till 10.30pm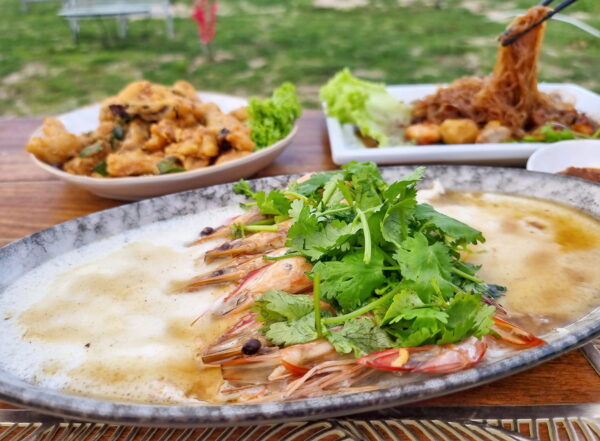 Cheang Kee Restaurant 蒋记
551-L Jalan Wee Hein Tze
11200 Tanjung Bungah
Pulau Pinang
Malaysia
Mobile: 017-4115177