Amari SPICE Penang Inaugural Food Review With Josper Semi Buffet Dinner
A group of us were invited to Amari SPICE Penang Inaugural Food Review. It was a night event held at the all-day dining restaurant Amaya Food Gallery which has a menu listing of East-Meets-West International cuisines and Thai inspired dishes.
Located on the fourth floor, the contemporary vibrant designed dining spot provides a warm and welcoming atmosphere with its spacious layout and view of the outside garden made possible by the restaurant's floor to ceiling glass panels.
Amaya Food Gallery
Eating comfortably in a relaxing setting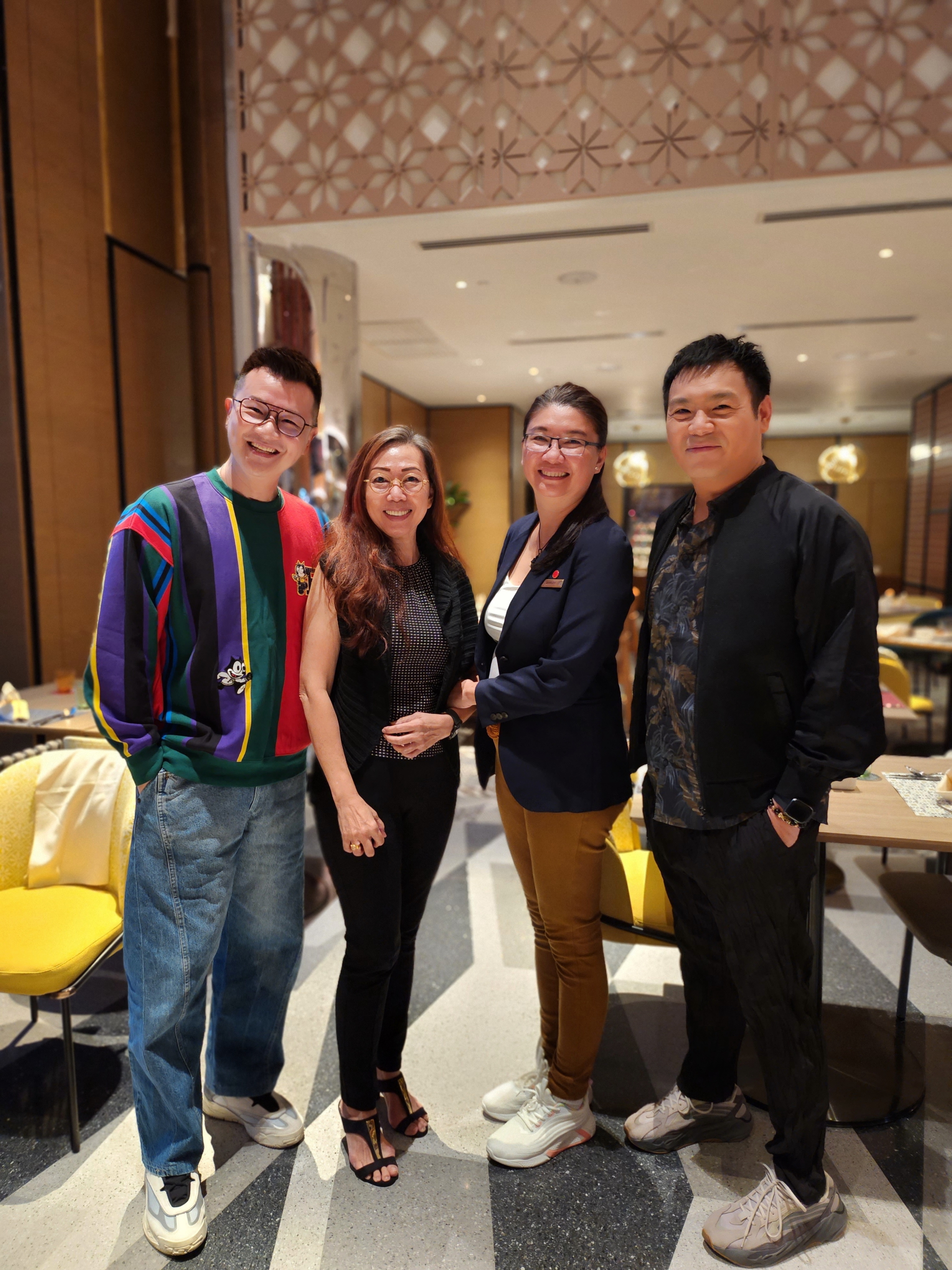 Catching up with Shirley, Nicholas and William from MELODY Evening Drive, Astro Radio
The hotel celebrated the event with the introduction of the Josper Semi Buffet Dinner, and the highlight is a spread of juicy meat main course selections cooked in the Josper Grill. The semi buffet dinner menu available only from Monday to Thursday is priced at RM68+ and RM88+.
From the two menus, there is a total of eight main course selections to choose from. We had the Australian Beef Tenderloin, Australian Certified Beef Ribeye Steak; rendition of tender meat, and Pan Seared Salmon paired with Chermoula sauce; the fish was fresh and firm.
The appetizing grills went well with the unlimited servings of tempting roll, salad, soup, as well as desserts, fruits, ice-cream and mocktails (prepared with sour plum and fruit juices) from the buffet spread.
Menu for the Josper Semi Buffet Dinner
Australian Beef Tenderloin 180gm
Pan Seared Salmon with Chermoula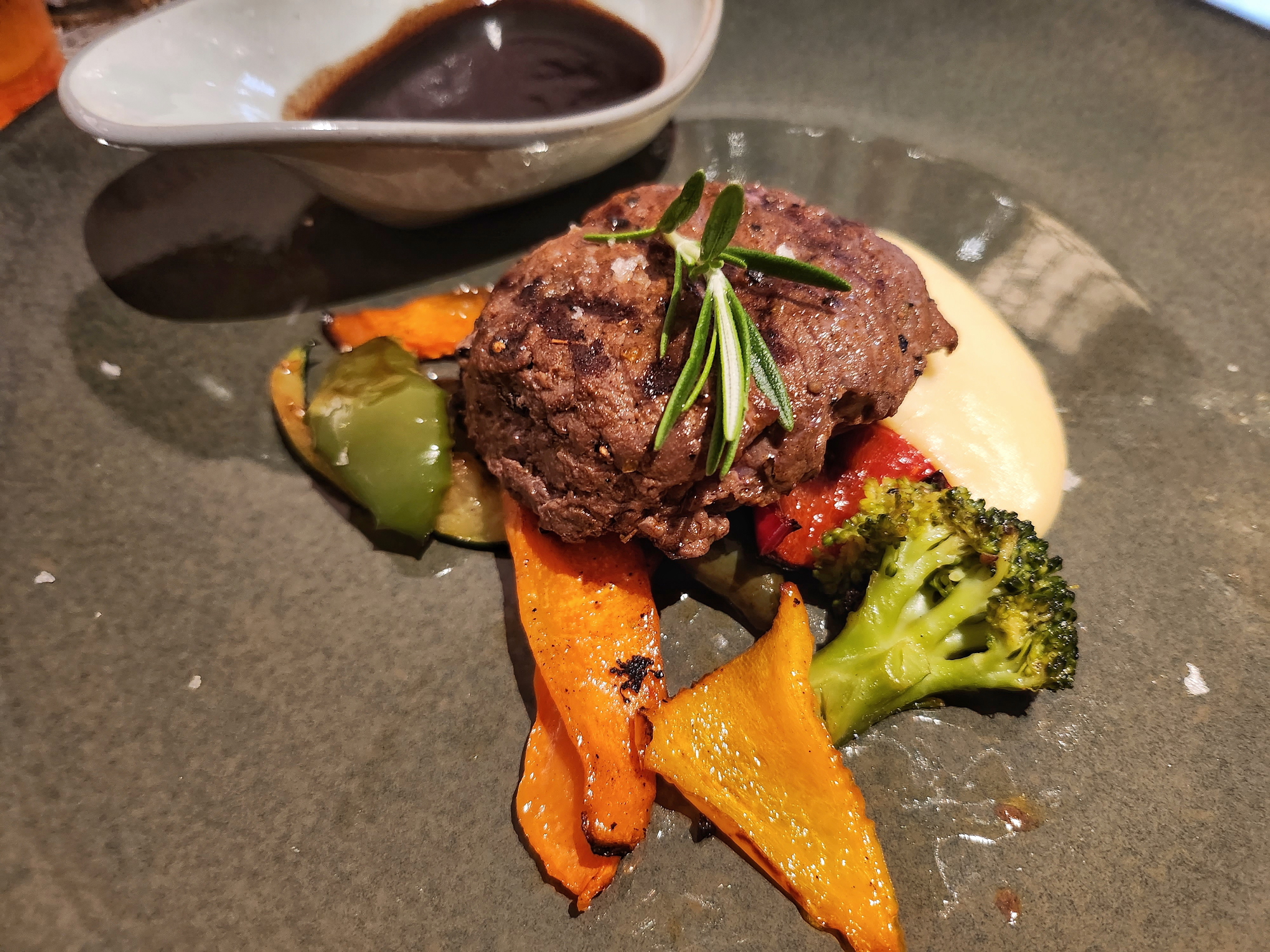 Australian Certified Beef RIbeye Steak 180gm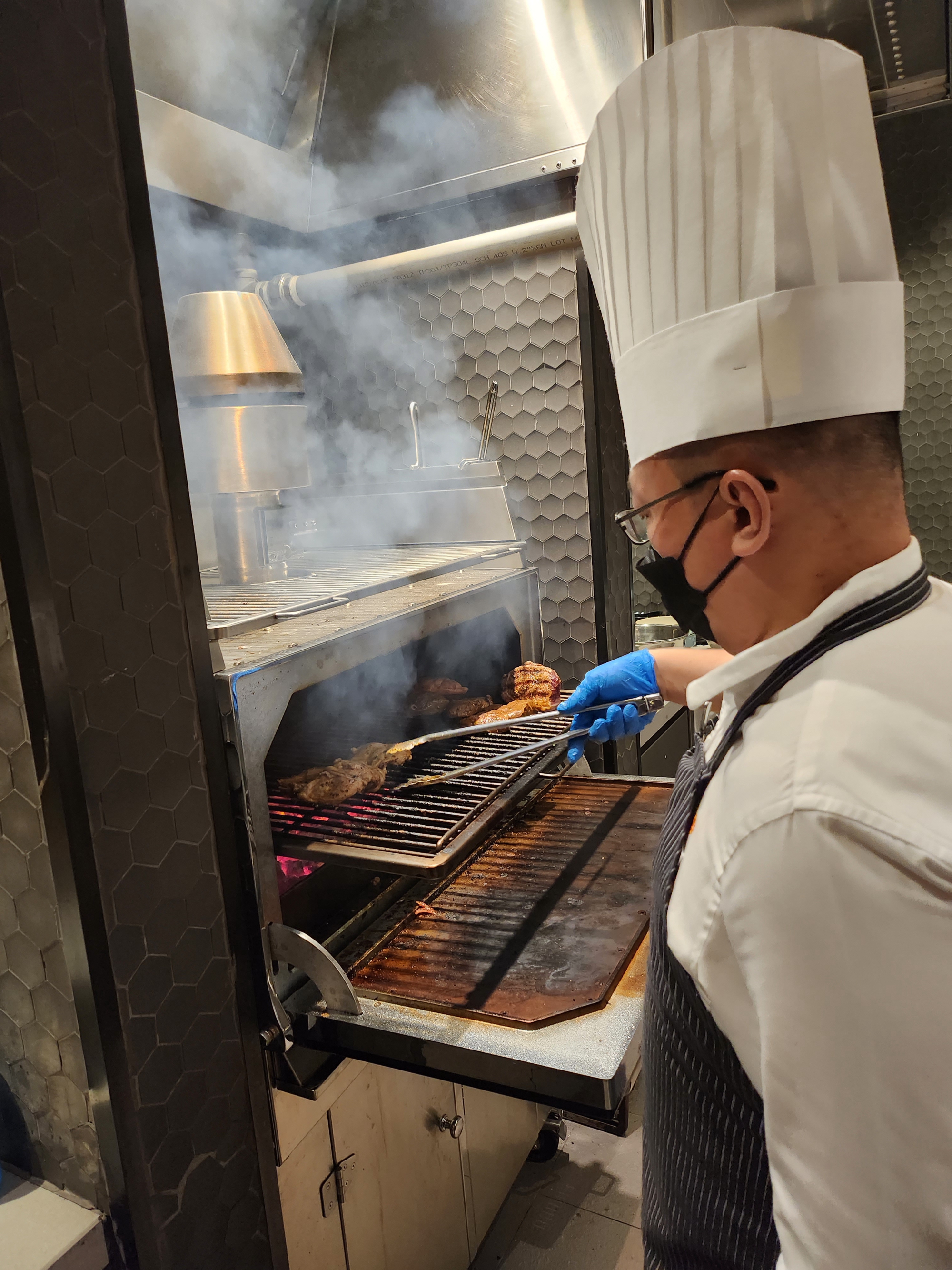 Executive Chef Koay Chee Ming dishing out the meat from the Josper grill
Chefs busy preparing the selections
Preparation of Thai salad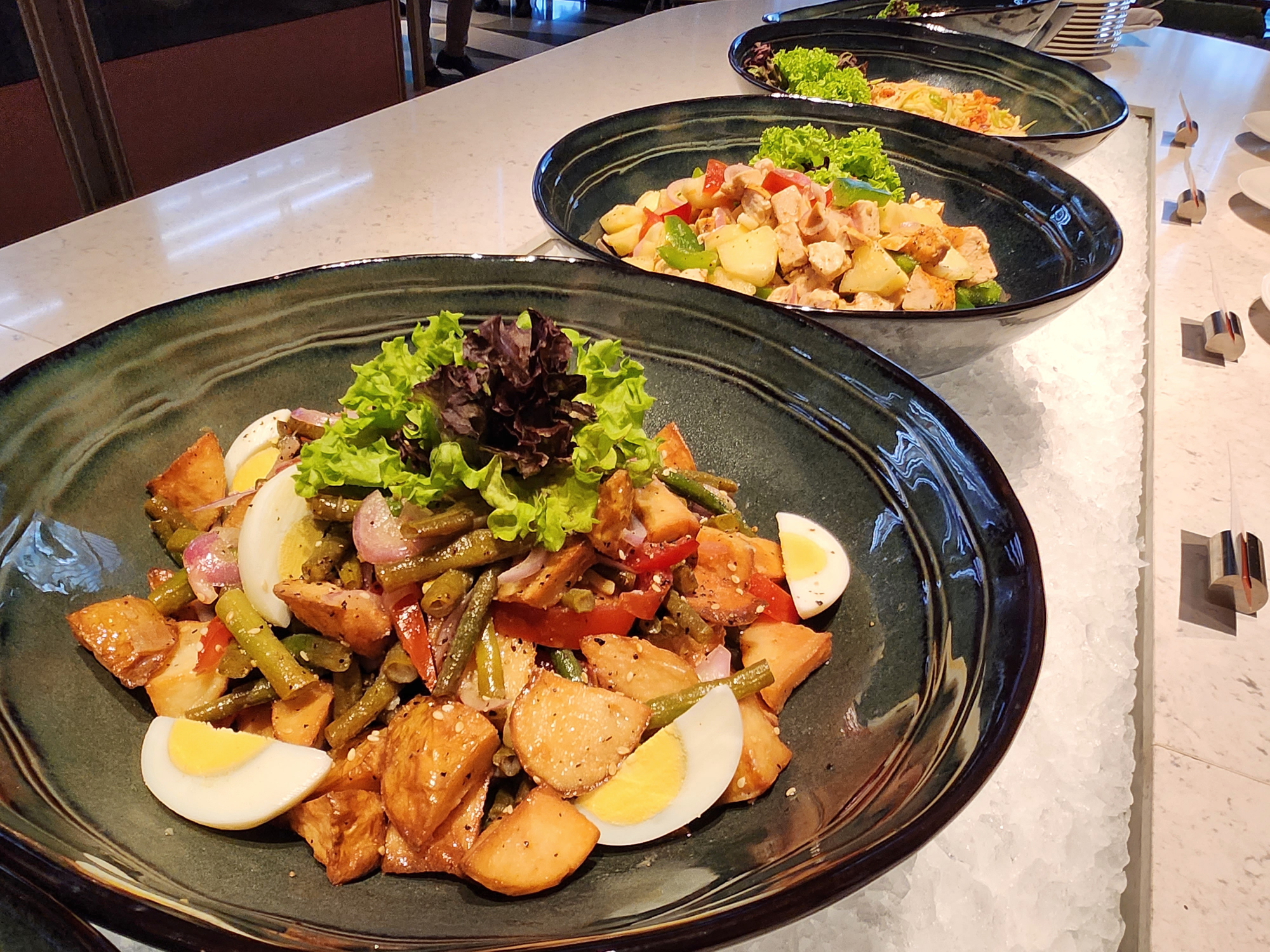 Local and International Mixed Salads
Desserts include verrines, tarts, local kuih, ice cream, ice kacang and crepe suzette
After the relaxing meal, everyone headed outdoor to the Amaya Bar and chilled out with handcrafted cocktails in the relaxing and tranquil tropical garden alfresco area – a delightful way to end the evening!
Happy Hour is a daily affair at Amaya Bar, from 4pm till 8pm. If you come at the right time, you can catch the sun setting.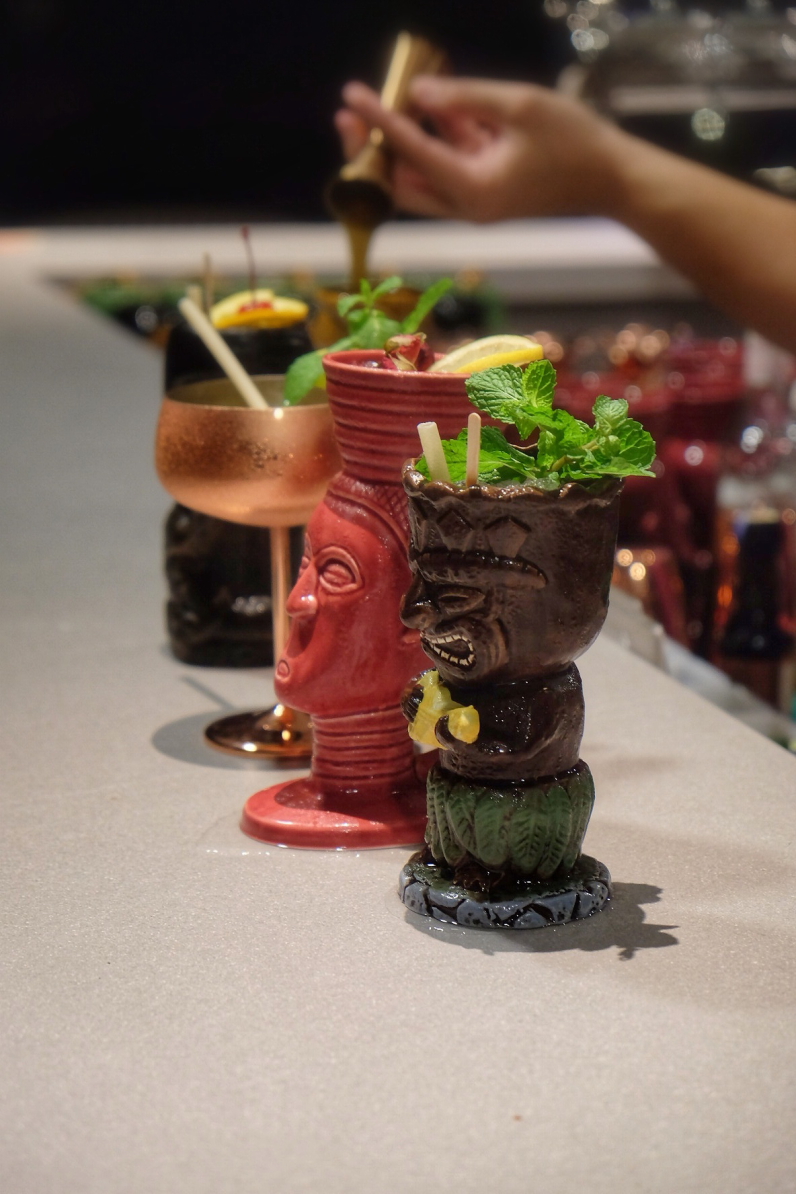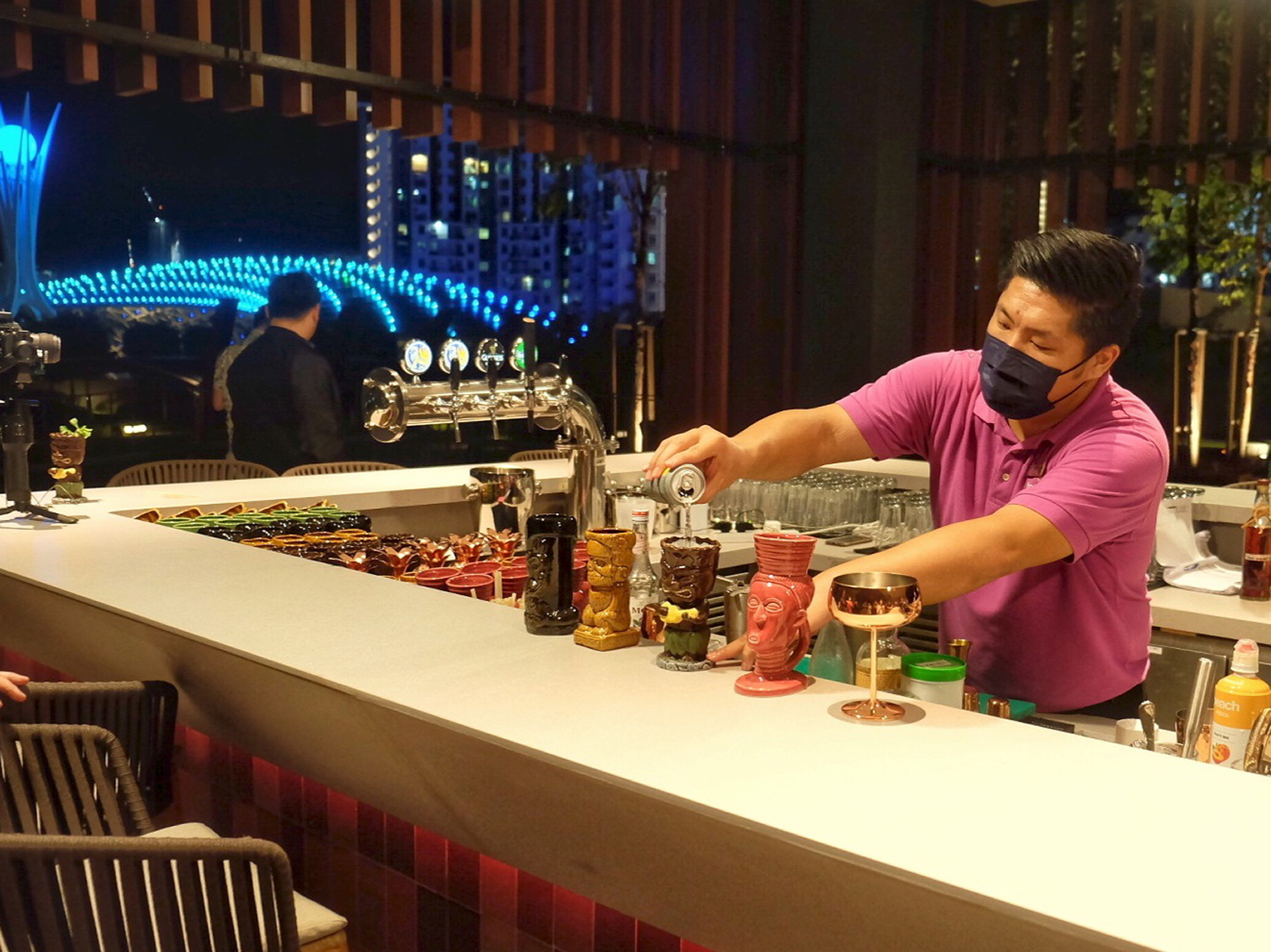 Amaya Bar
In addition, there are several other refreshment outlets: Cascade – lobby lounge & bar, The Cellar – wine room, Executive Lounge, and the soon-to-be-open D'Observatory Sky Bar – rooftop bar which offers unique cocktails with local twists and EuroAsian tapas.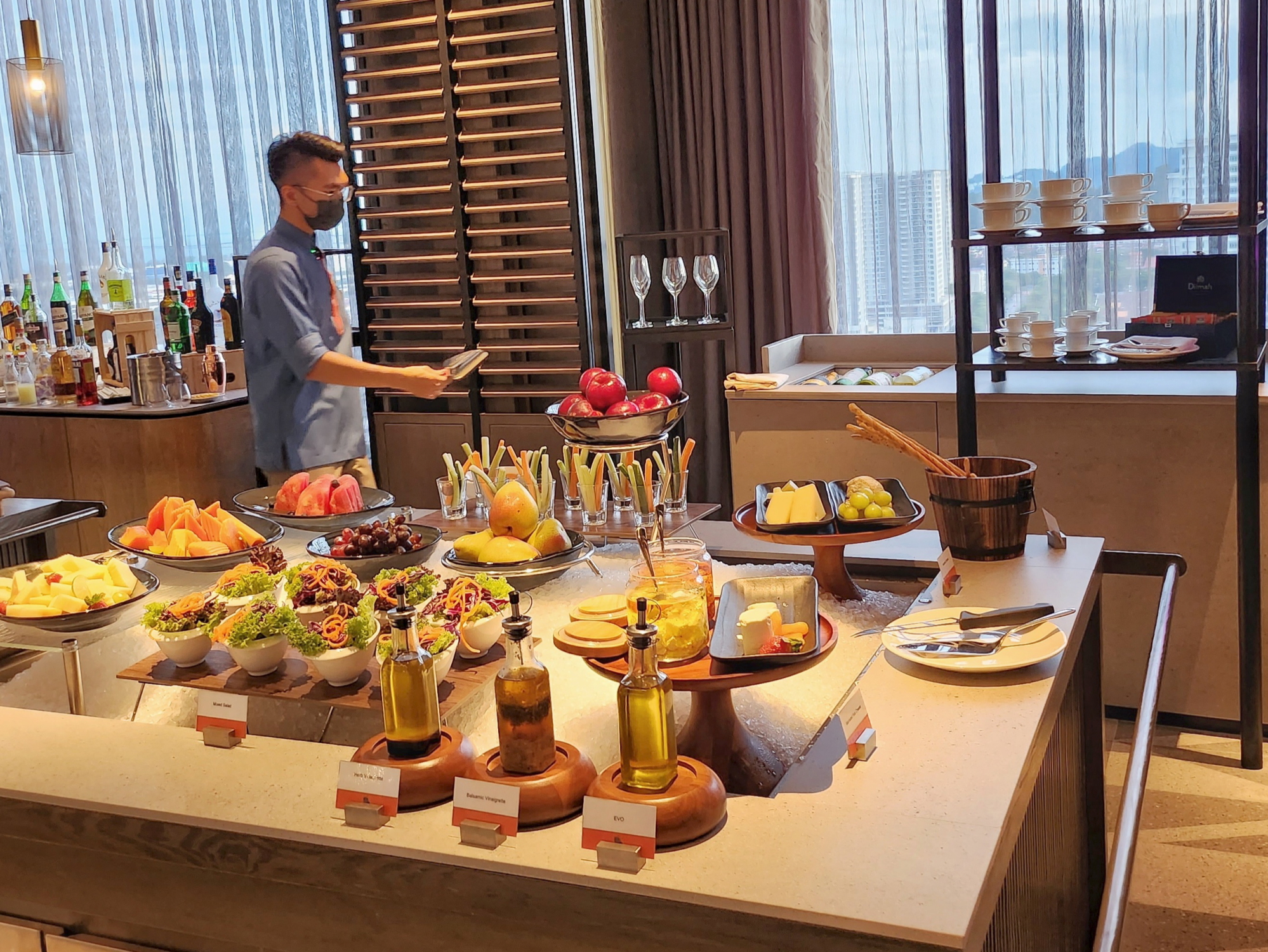 Executive Lounge
Cascade – lobby lounge & bar
The Cellar – wine room
Amari SPICE Penang with its many food options provides a great location for a meal or functions. Booking for your dining experience can be made at +60129561030 or just email fnb.penang@amari.com for more details.
Amari SPICE Penang
2 Persiaran Mahsuri
11900 Bayan Lepas
Penang