Iconic Hotel Penang Chinese New Year Reunion Banquet Set Dinner 2023
It is time to welcome the Year Of The Rabbit 2023, and Iconic Hotel Penang invites all to celebrate with the Private Reunion Feast Banquet Dinner. The hotel located in Icon City in Bukit Mertajam, has introduced three 8-course set dinner: Happy Reunion Set, Rich Fortune Set, and Prosperity Treasure Set, and all are available for both lunch and dinner from 1st January 2023 until 15th February 2023. In addition, diners can enjoy performances, live music and a lucky draw session.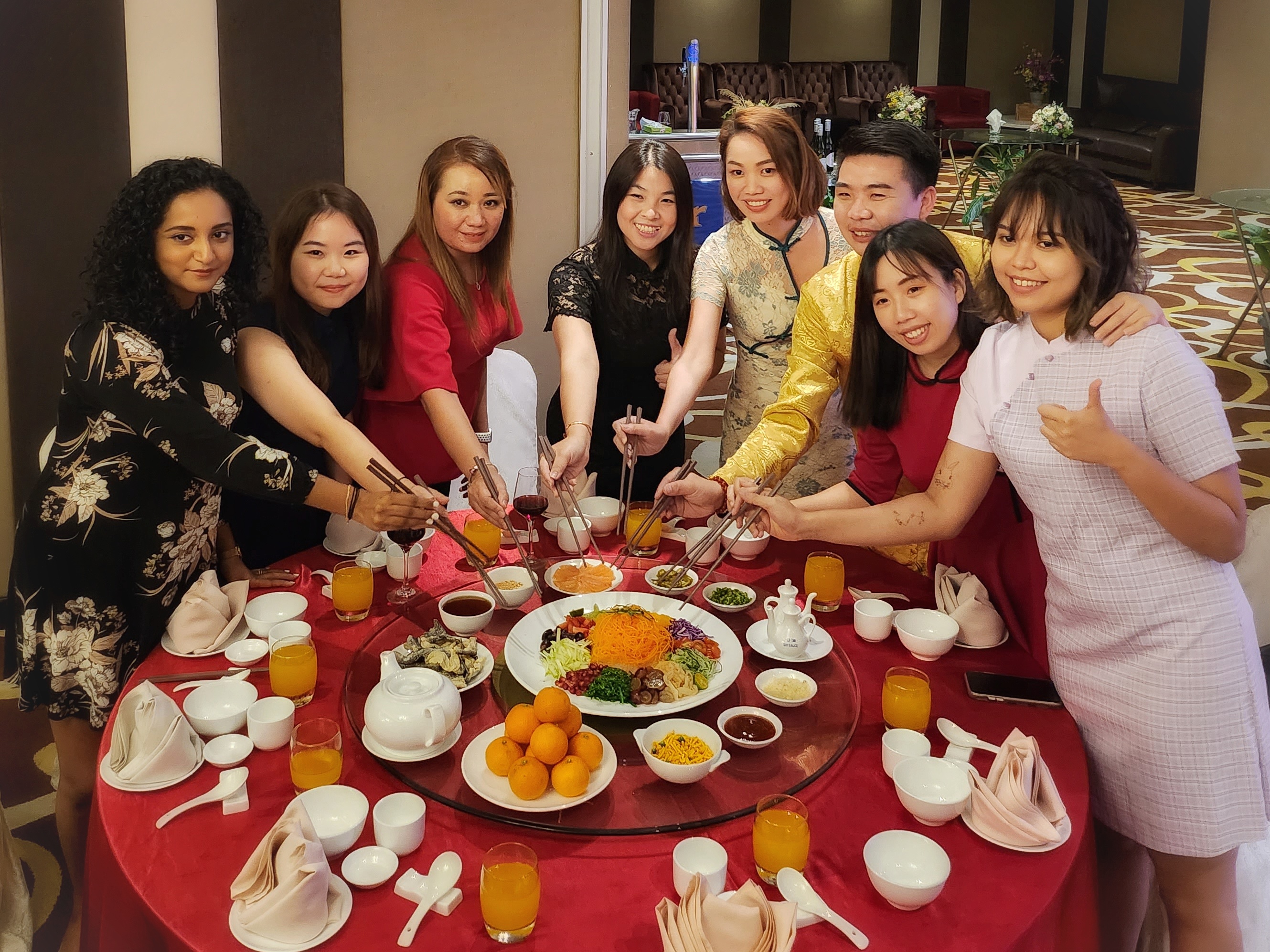 While we were there, we had our tummies filled with creations of dishes from the three different sets, starting off with the presentation of the Prosperity Fruits Yee Sang.
The Prosperity Fruits Yee Sang was reinvented in a very fresh and colorful way, with mix of imported fresh fruits, and vegetables along with raw salmon, jelly fish, deep-fried salmon skin, and sauce. Everything in ideal proportions and the flavors and texture came together beautifully.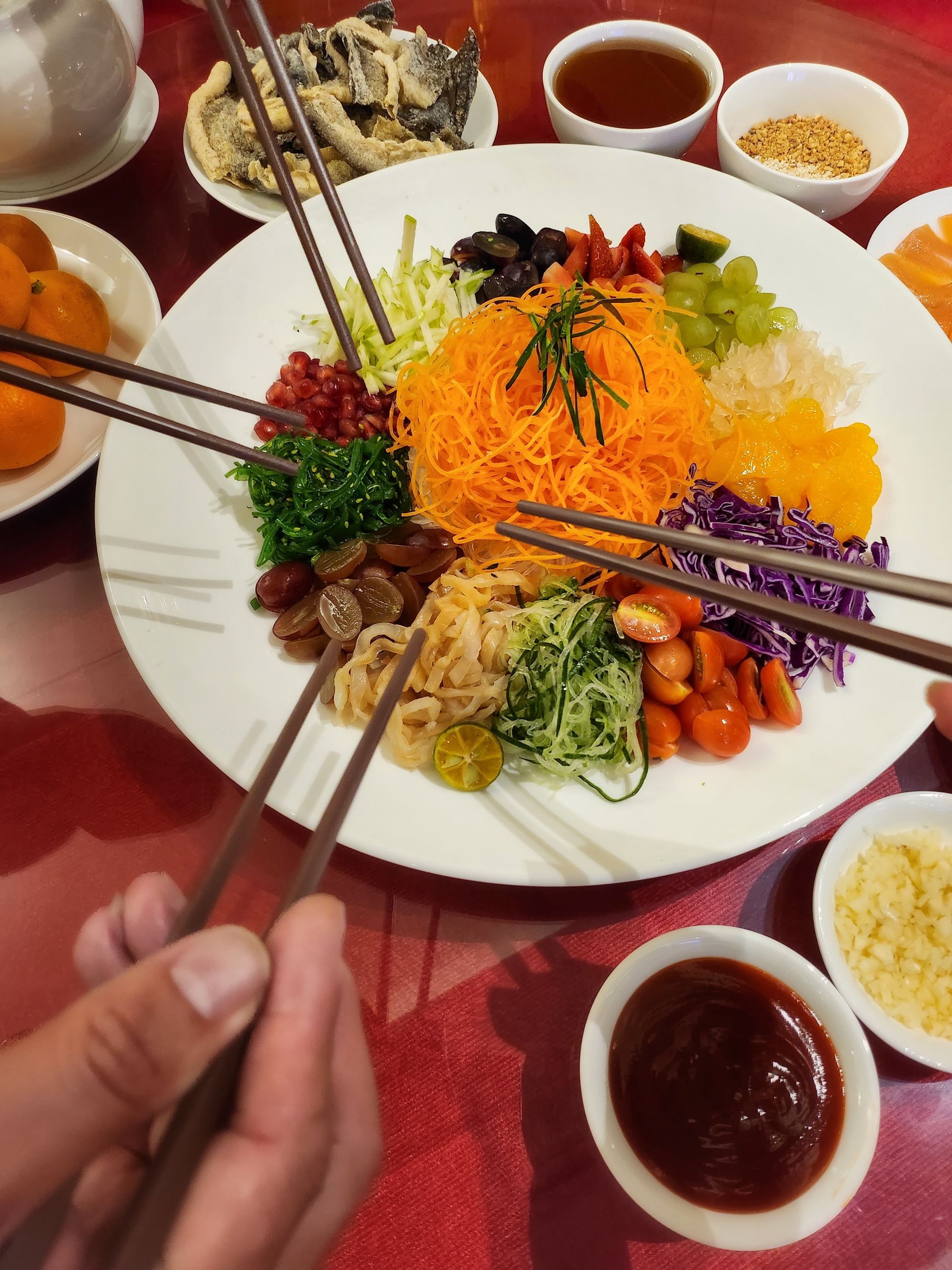 Next, we proceed to the Double Boiled Chicken Soup. Prepared with a variety of dried seafood (scallops & fish maw), red apple, red dates, and ginseng roots, the heart-warming bowl of clear soup comforts the body.
A poultry dish was then served, a combo of "Yuan Yang" Style Roasted Duck and Fragrant Garlic Roasted Chicken paired with freshness provided by the accompanying red pulp dragon fruit.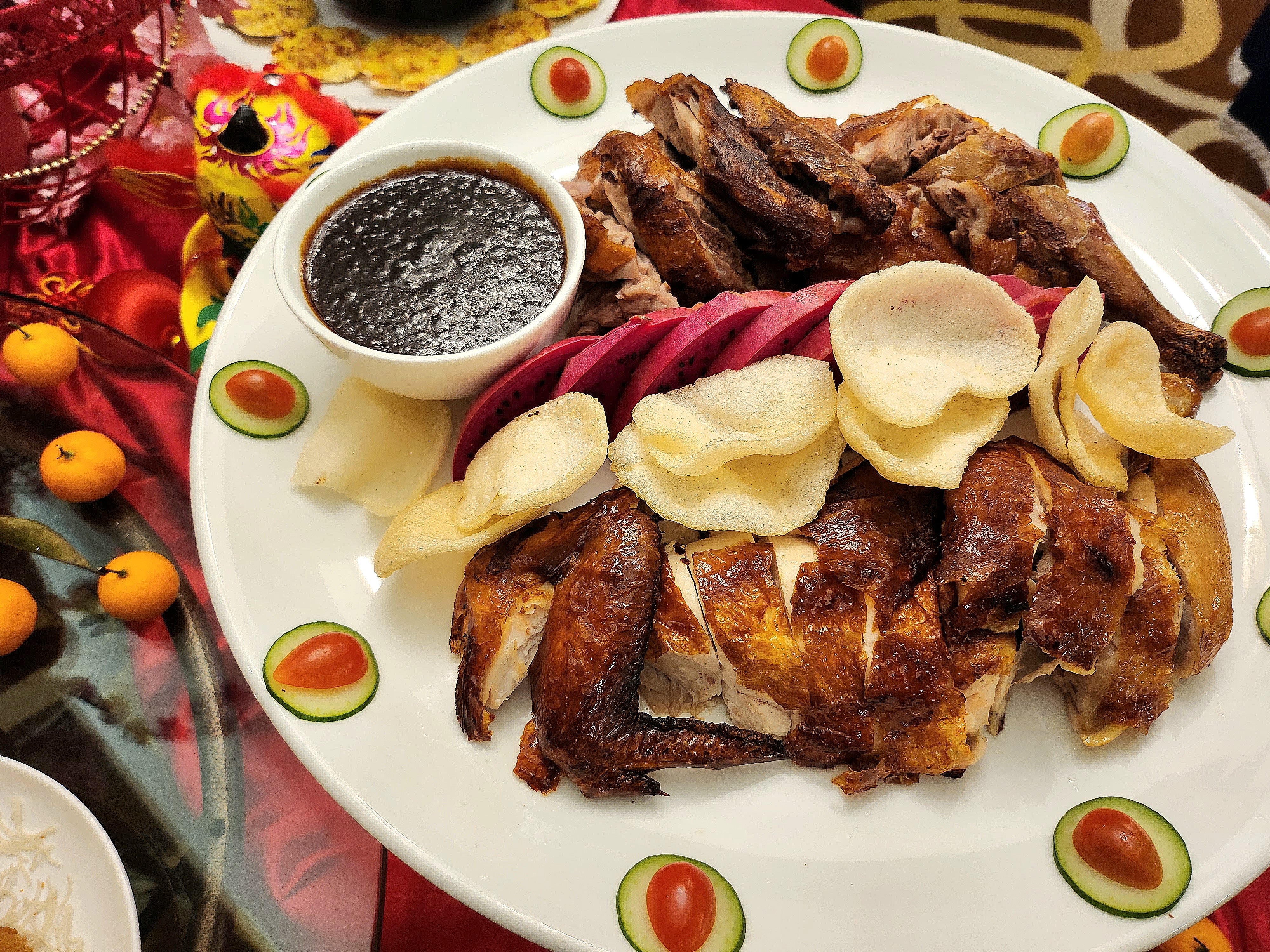 No Chinese New Year banquet would be complete without prawns as the Cantonese pronunciation 'har har siew' means laughter. The dish of Wok Fried Freshwater Prawn was revealed in a bed of greens. Fried with oats and curry leaves, the plump big crustacean offers briny sweetness and distinct pungent notes of curry leaves.
Another seafood dish is the Steamed Grouper Fish. Prepared in Cantonese Style with subtle sharpness of premium soy sauce, the dish is definitely the way to go with a bowl of white rice.
The Braised Abalone dish with savory richness of dried oysters, sea cucumber, and black mushrooms was well complemented with broccoli. The best part is, the chefs made the dish even more decadent with the addition of baked scallops.
Seafood Fried Rice Nyonya Style with garnishing of crab meat is a unique type of fried rice. The fluffy rice is richly flavored with a variety of prominent herbs and spices used in Nyonya cooking. Tossed with the accompaniments of seafood, you will want another serving.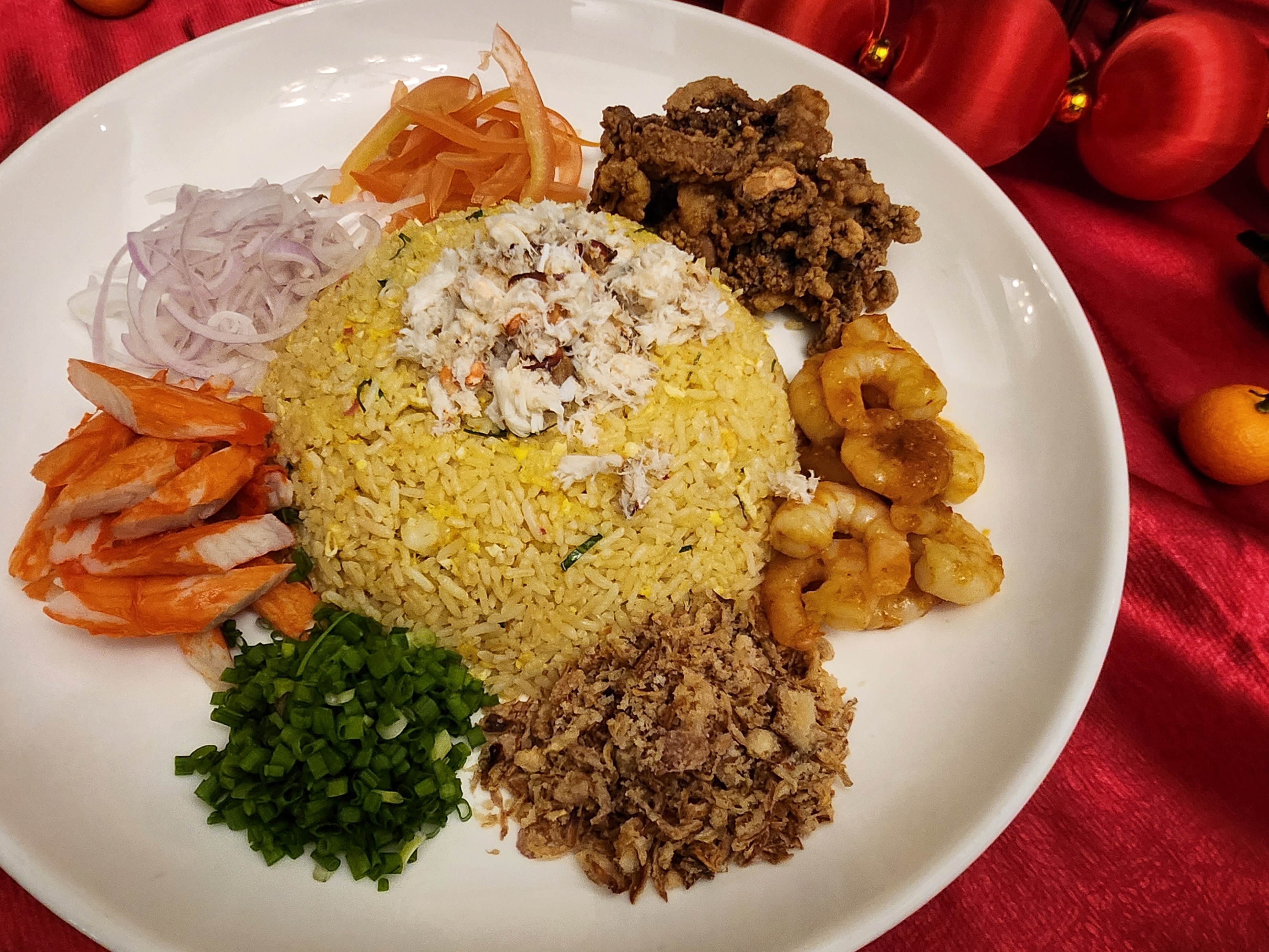 Our feast ended on a high note with two dessert creations – Deep Fried Taro Paste Nian Gao Balls, and the refreshing Double Boiled Snow Lotus with red dates, white fungus, lotus seed, lily bulbs, candied winter melon and sea coconut.
For those who plan to dine buffet style for the Chinese New Year celebration, it is good to know that Iconic Hotel also brings variety of dishes in the Spring Buffet Brunch and Dinner Promotion. Bookings made before 8th January 2023 will enjoy a 10% early bird discount.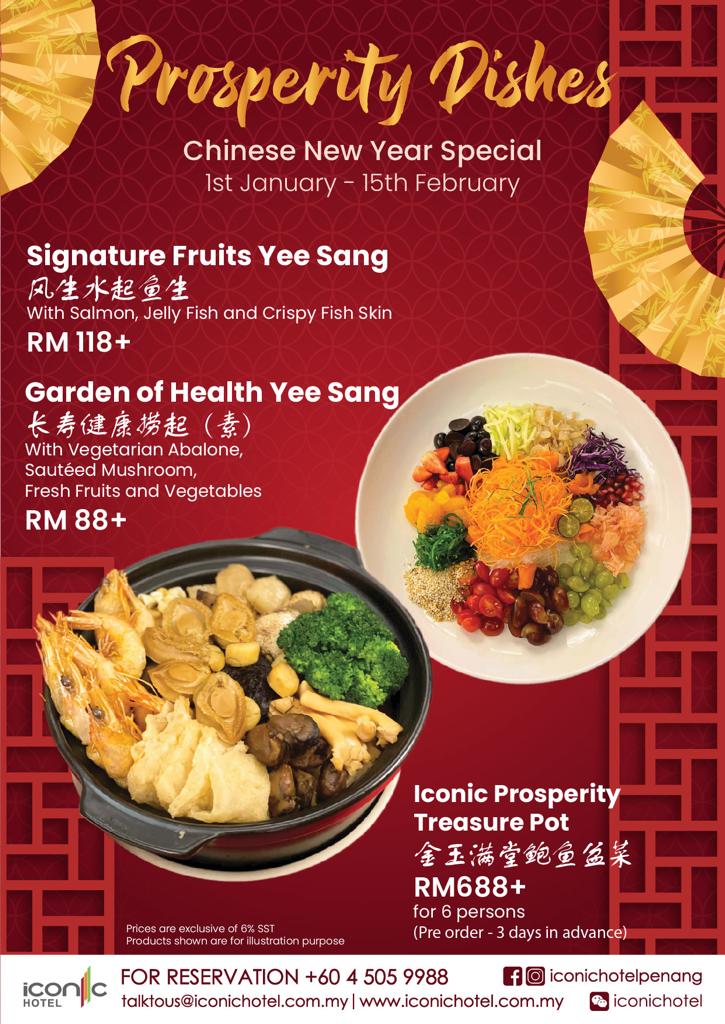 Iconic Hotel
71 Jalan Icon City
Bukit Mertajam
14000 Penang
Tel: +604 5059988