Nero Nero Italian Restaurant on King Street, George Town, Penang
Nero Nero Italian Restaurant on King Street, George Town, Penang is a dining spot where South Italian cuisine is done well. Having already established themselves in the hearts of the Kuala Lumpur community, the group has set up its Penang outlet in a charming heritage UNESCO building.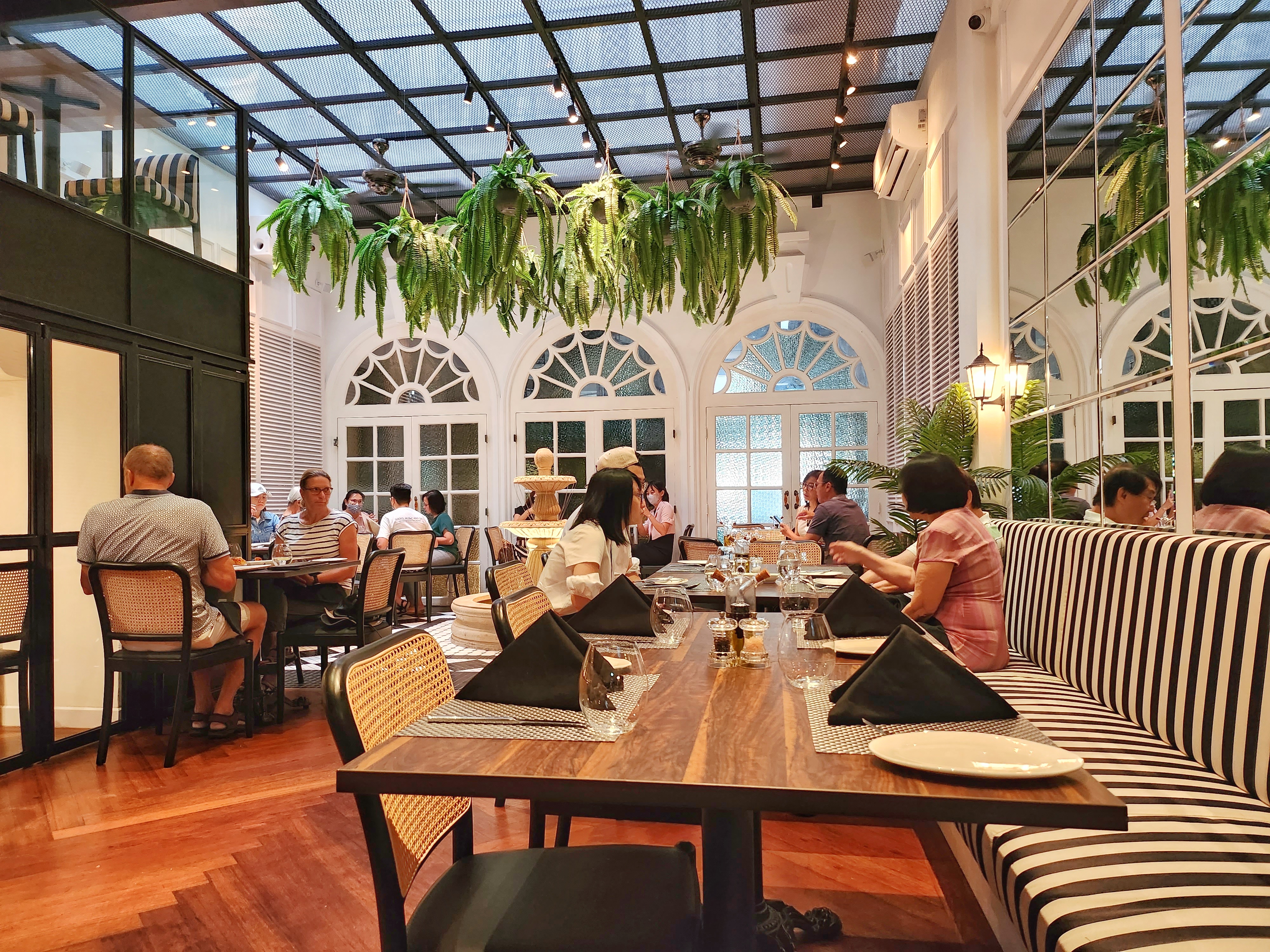 Head Chef Marco Petriacci is the chef behind this establishment and he has a menu that offers something for everyone. Expect to find hearty Italian favourites such as pizzas and other dishes such as Gnocchi al Ragu di Agnello, Panzerotti Pugliese, Tagliolini al Tartufo, Pollo alla Diavola, Dentice alla Mediterranea, and many more.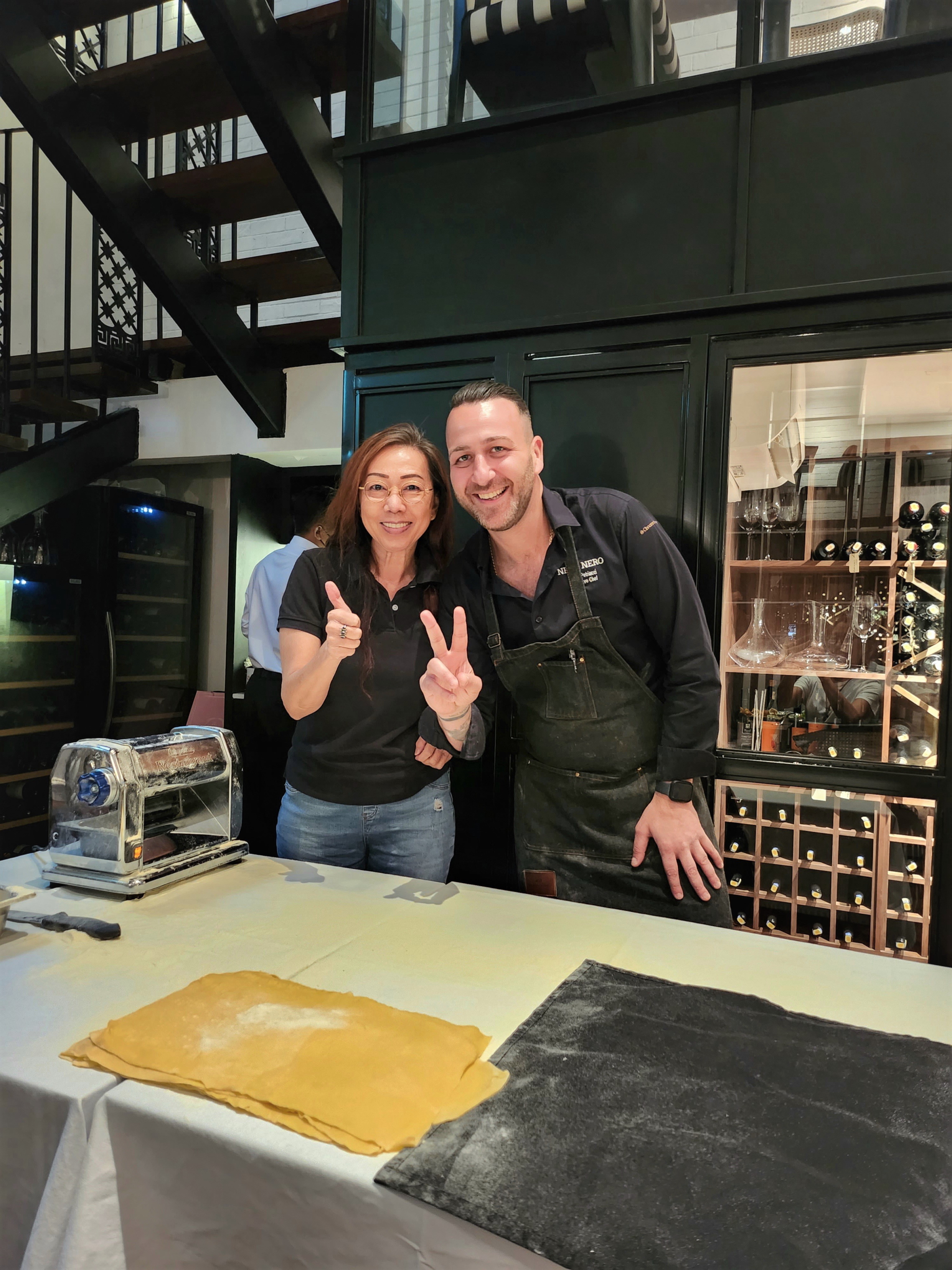 Food was expedited smoothly out from the kitchen located near to the entrance of the restaurant. First to arrive was a complimentary tray of focaccia along with three types of dips, then followed by salad, and the plate of Panzerotti Pugliese.
The latter (a smaller size calzone) filled with tomato sauce & basil, and buffalo mozzarella was served with a good dose of pureed bell pepper and almond sauce.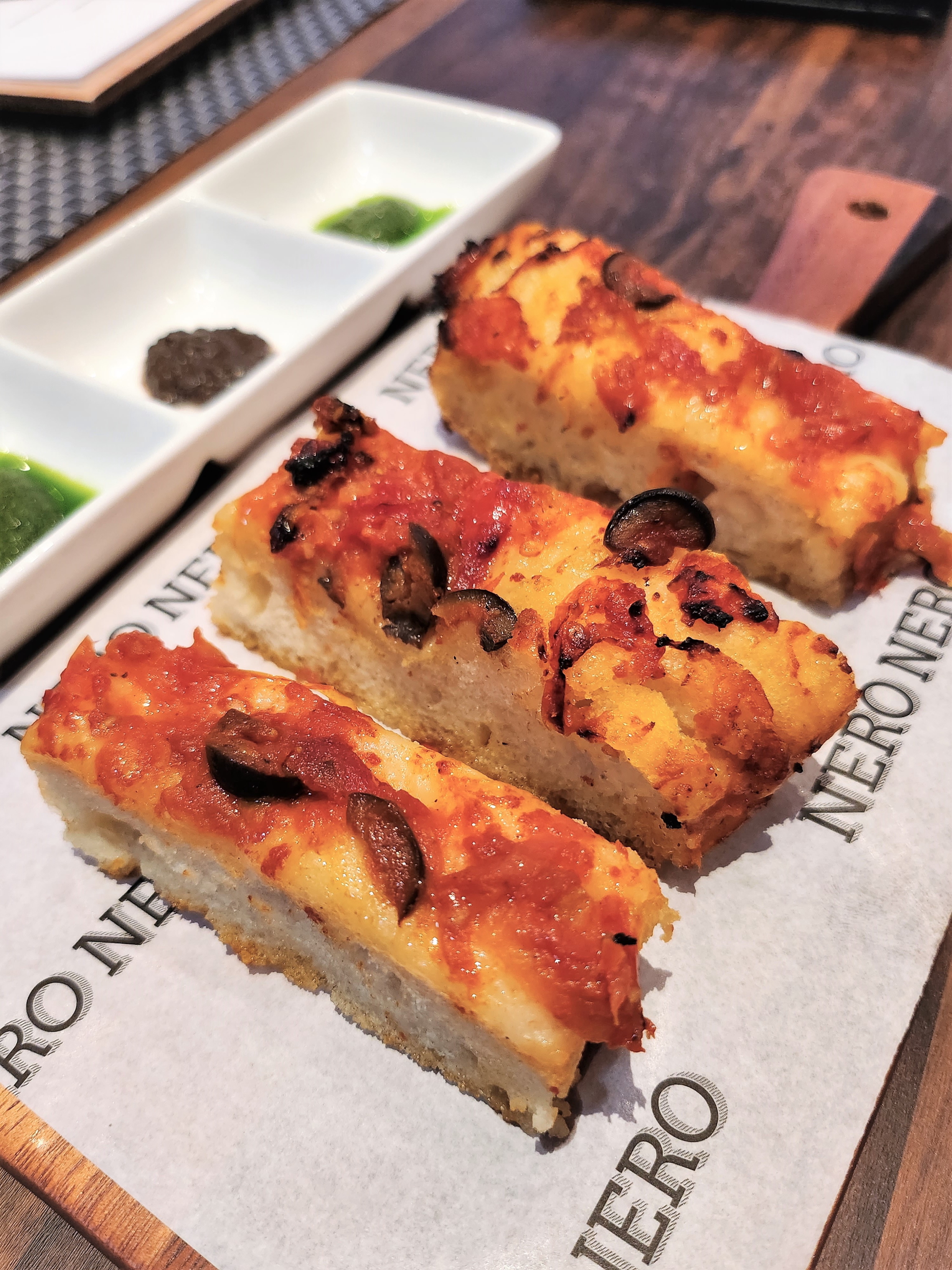 Complimentary bread along with three types of dips
Panzerotti Pugliese (mini calzone) RM33
The Gnocchi al Ragu di Agnello was an amazing combination of textures and flavors with gnocchi tied together with slow-cooked Australian lamb in a tomato cream, pecorino cheese and basil leaves.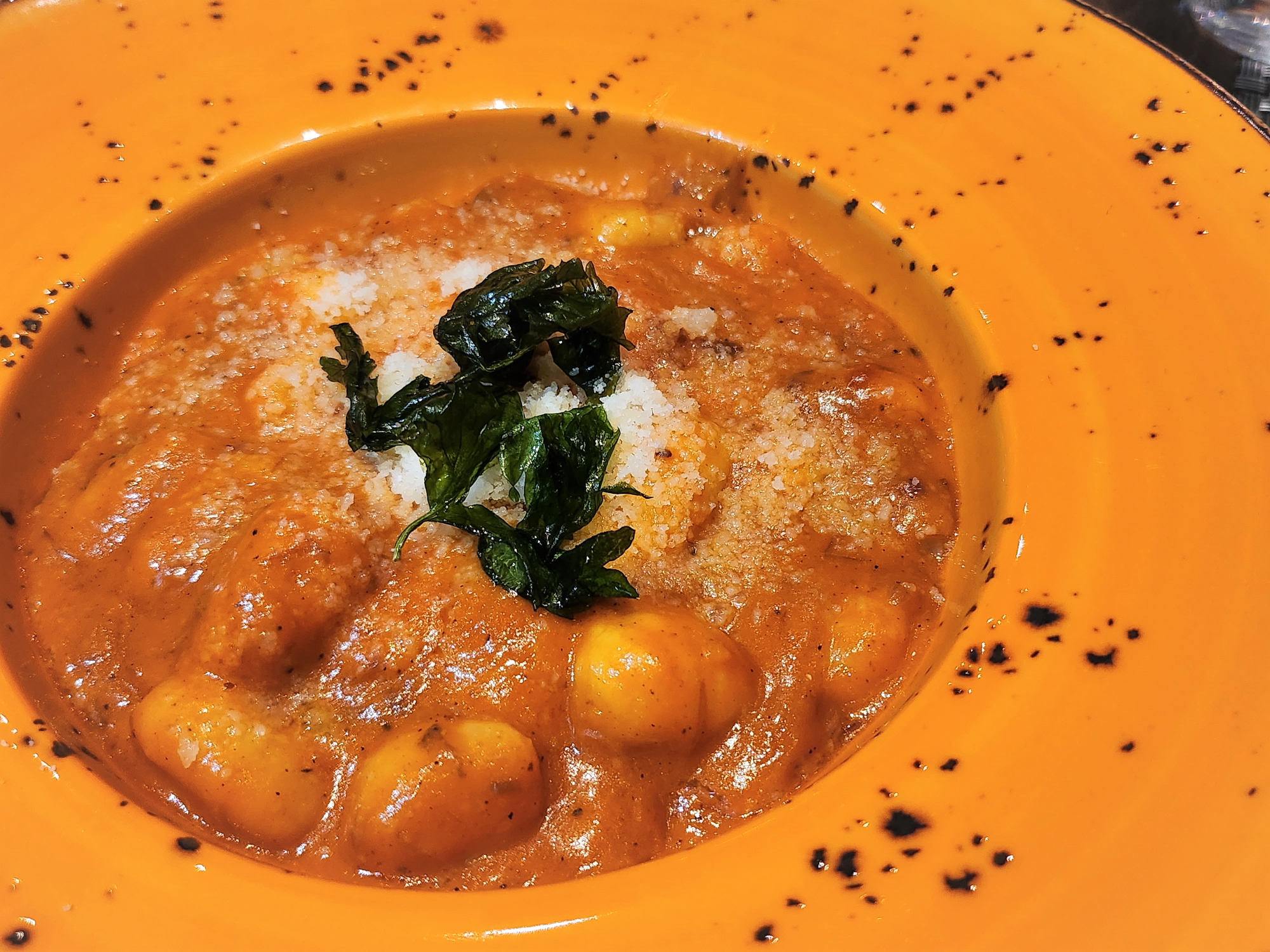 Gnocchi al Ragu di Agnello RM52
Next to steal our attention is the preparation of the pasta. The restaurant offers a variety of different pasta dishes and most of the pasta are made-in-house by Head Chef Marco Petriacci. We had the Tagliolini al Tartufo where the paste is cooked in a creamy truffle sauce and served with pecorino cheese. The dish was certainly a highlight of our meal.
We look forward to trying the other types of pasta on the menu, especially the Spaghetti al Nero di Seppia which has squid ink spaghetti cooked in marinara sauce with seafood. Besides spaghetti, ravioli enthusiasts will find joy in the Ravioli del Pastore where the homemade raviolis stuffed with eggplant, sheep milk ricotta cheese and mint are served with arrabbiata sauce.
Tagliolini al Tartufo RM62
Continuing our Italian feast is the main course. The first was the Pollo alla Diavola, a roasted spring chicken (marinated in a spicy sauce) with extra boost of flavor from the accompanying baby potatoes, cherry tomatoes and black olives.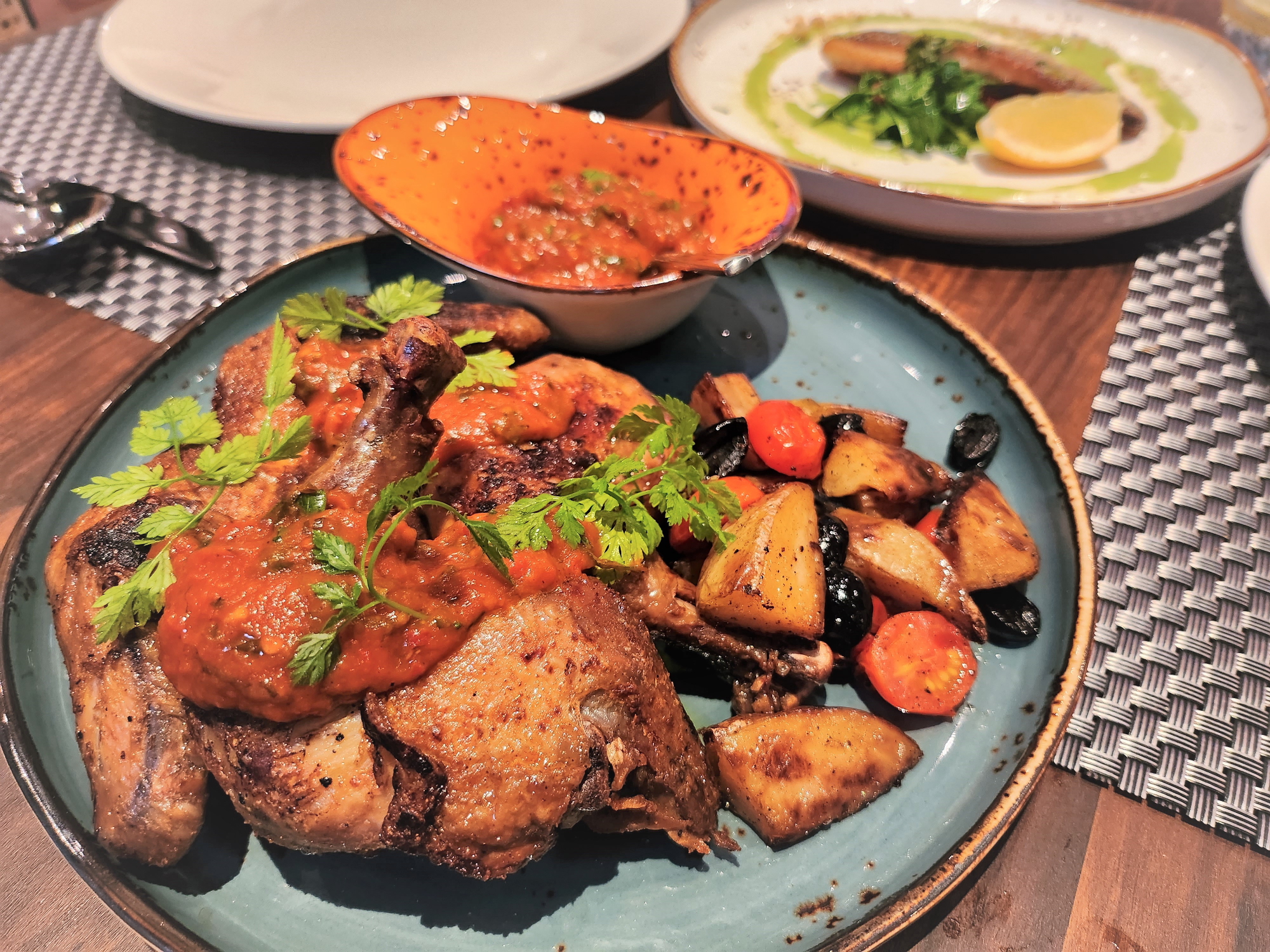 Pollo alla Diavola RM78
The Dentice alla Mediterranea with pan-seared red snapper served with gremolata oil (garlic oil & parsley) together with green peas puree, spinach, sun-dried tomatoes and caramelized nuts is perfect for fish lovers.
Dentice alla Mediterranea RM68
Make sure to save room for desserts and there are many familiar choices like Panna Cotta, Tortino al Tartufo, and Tiramisu made with savoiardi in espresso-coffee liquor, mascarpone, egg yolk and dusted in cocoa powder. The Tortino al Tartufo with a decadently delicious Belgian dark lava cake served with a scoop of homemade Sicilian pistachio ice-cream was a satisfying end to our lunch. The flavor of the lava cake shone through here with truffle notes, and it went along well with the cold ice-cream.
Tortino al Tartufo RM42
Tiramisu RM38
The wine list is packed with a lot to choose from and they come at great prices. Besides, there is a selection of classic cocktails and mocktails, and Aperitivos (a pre-meal drink).
The house team provided welcoming service and we will see a return soon. Daily business hours are from 12pm – 3pm & 6pm – 10.30pm except Mondays. You will need to reserve a table.
Nero Nero Italian Restaurant
4 Lebuh King
George Town
Penang