Amari Spice Penang Ramadan Buka Puasa Juadah Nostalgia Buffet Dinner
For this Ramadan, Amari Spice Penang welcomes its first fasting month with the launching of its Juadah Nostalgia Buffet Dinner at the Amaya Food Gallery all-day dining restaurant.
Tantalize your taste buds with a mouth-watering spread of 100 local Malaysian cuisine and international dishes prepared by Executive Sous Chef Yusry Yusoff and his team. The buffet features a wide spread of menus and offerings changed, ensuring a constant variety.
Start with a visit to the salad station, and check out the light wonders of Malay ulam-ulaman, and rojak buah. There are several types of sambal to accompany the ulam such as air asam, and cincaluk. On top of that, there is a thoughtful selection of kerabu to provide for refreshing spiciness. Choices are varied and range from kaki ayam, and kacang botol to mangga, and more.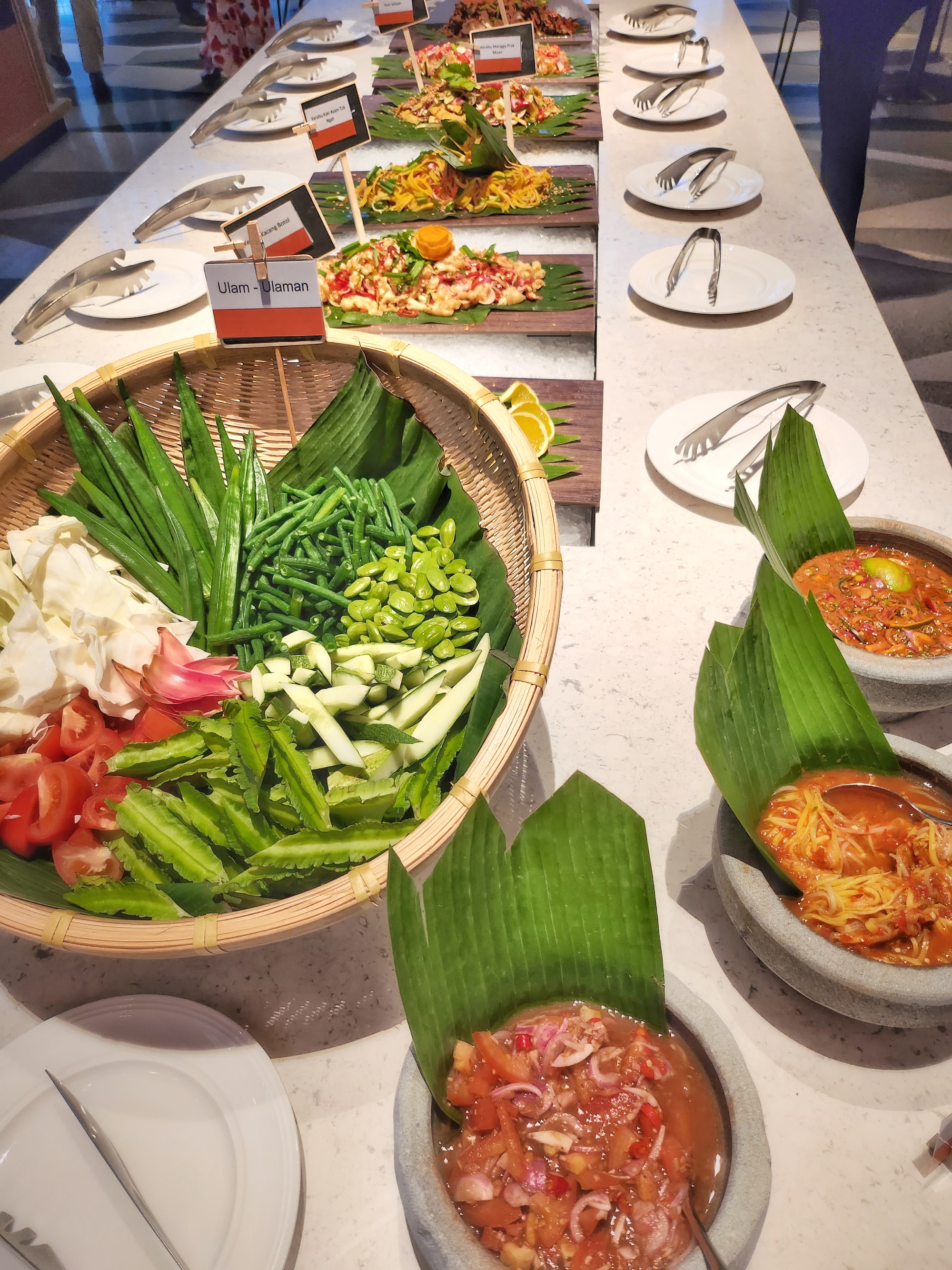 Ulam-ulaman with sambal
Various kerabu
For meat lovers, the chef has introduced a selection of meaty dishes – gear box soup, nasi briyani lamb shank, and the kambing panggang (roasted whole lamb). Not forgetting, there are also the serunding ayam and serunding daging (chicken and meat floss) best eaten paired with lemang and ketupat palas. There is even shawarma served with bread, hummus and salad.
Executive Sous Chef Yusry Yusoff (center in black) and his team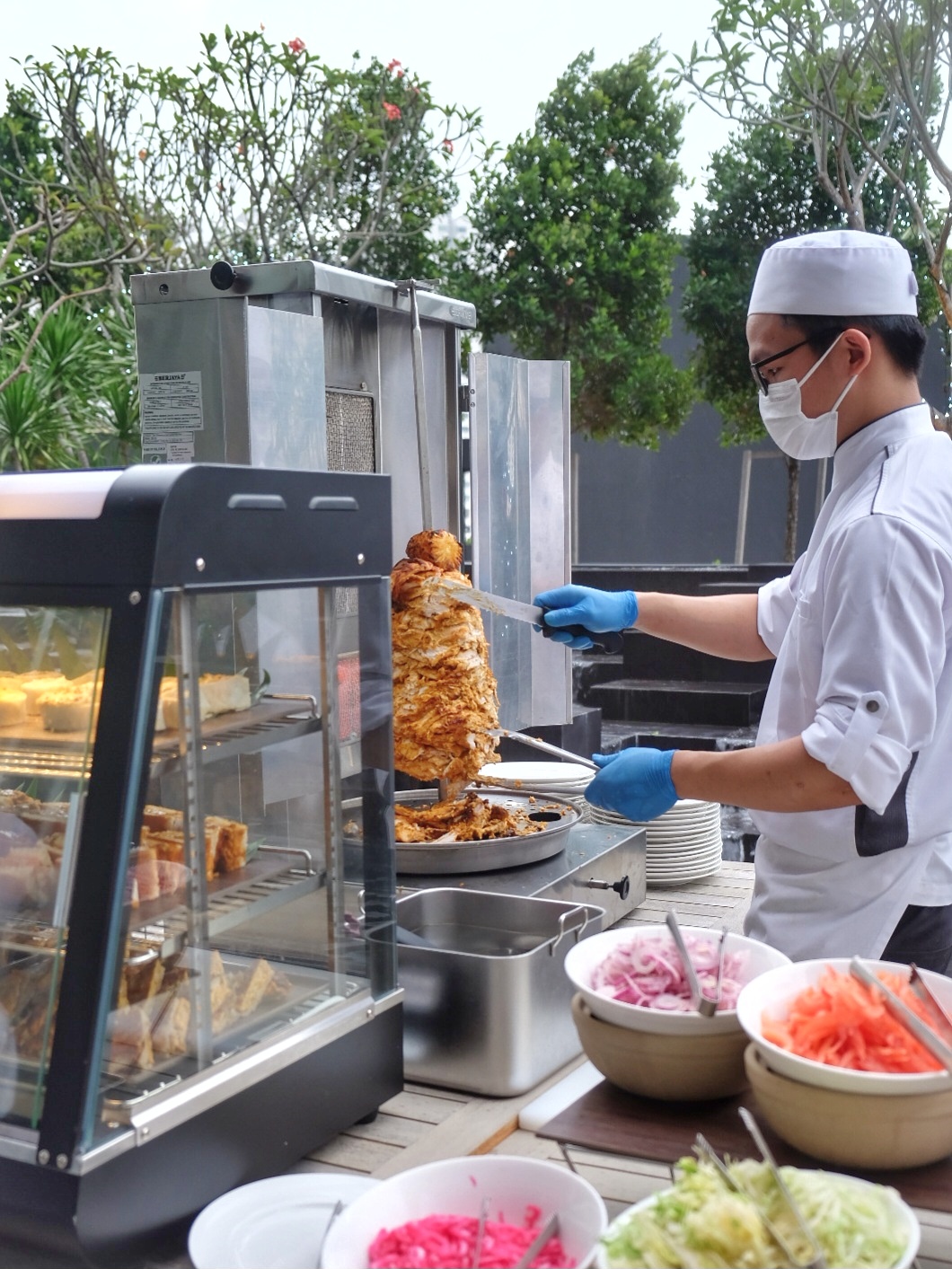 Sharmawa with hummus and salad
Roasted Whole Lamb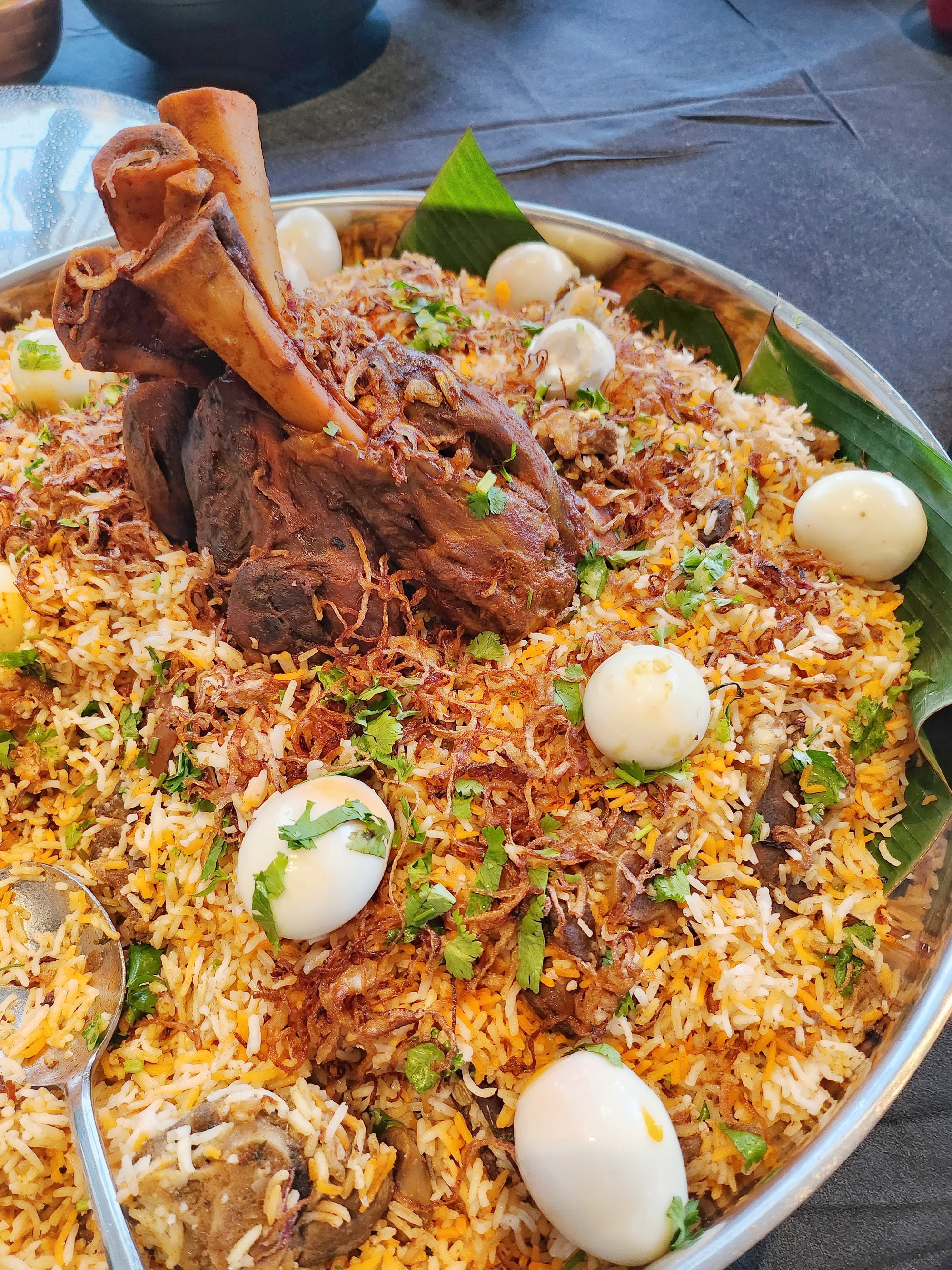 Nasi Briyani Lamb Shank
Gear Box Soup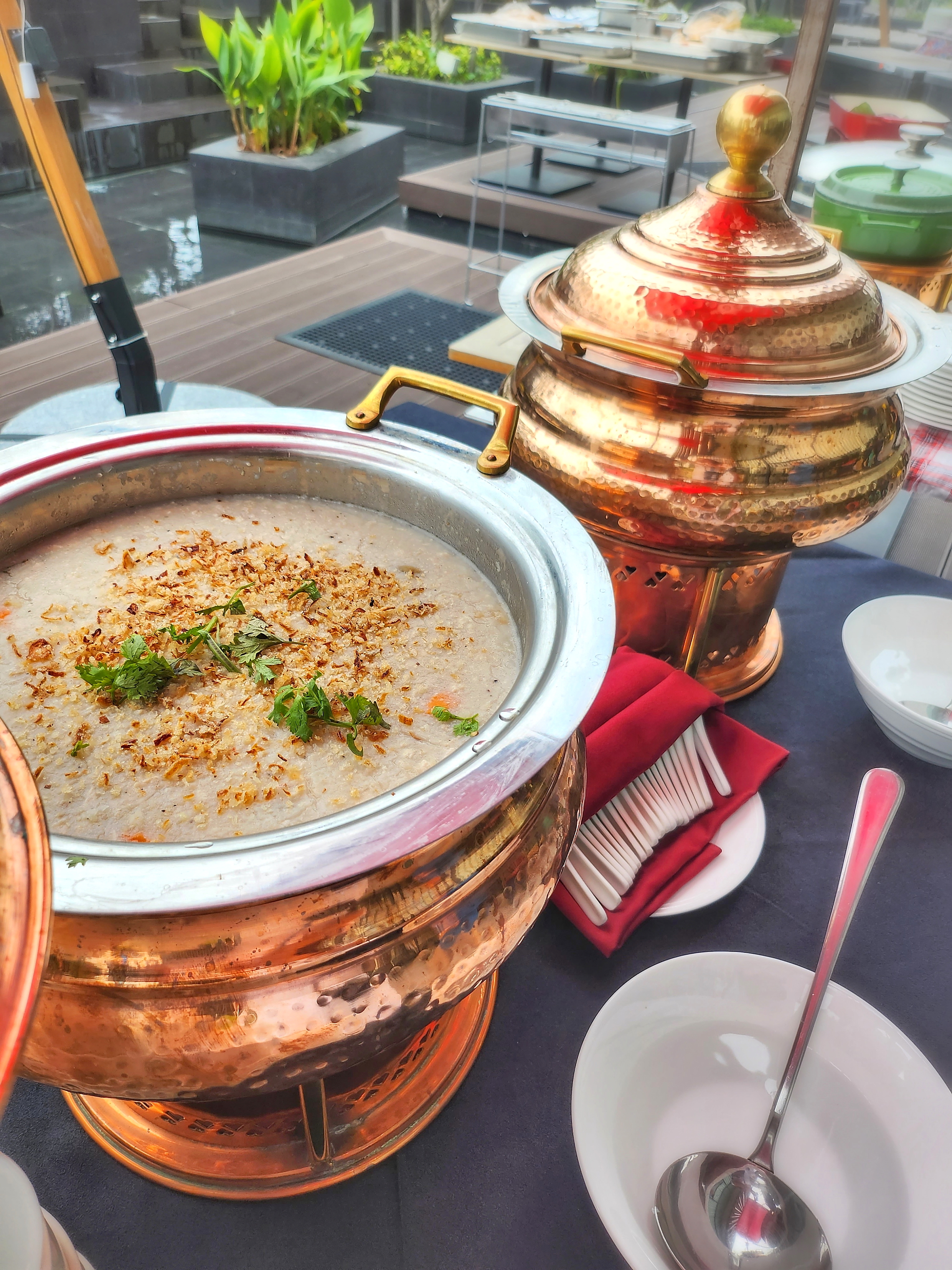 Bubur Lambuk
In addition, there is a selection of stir-fried and curry dishes such as chili crab, beef with ginger, prawn butter milk, and ayam percik. The latter is subtly spiced and accompanied with lemang, it is memorably yummy.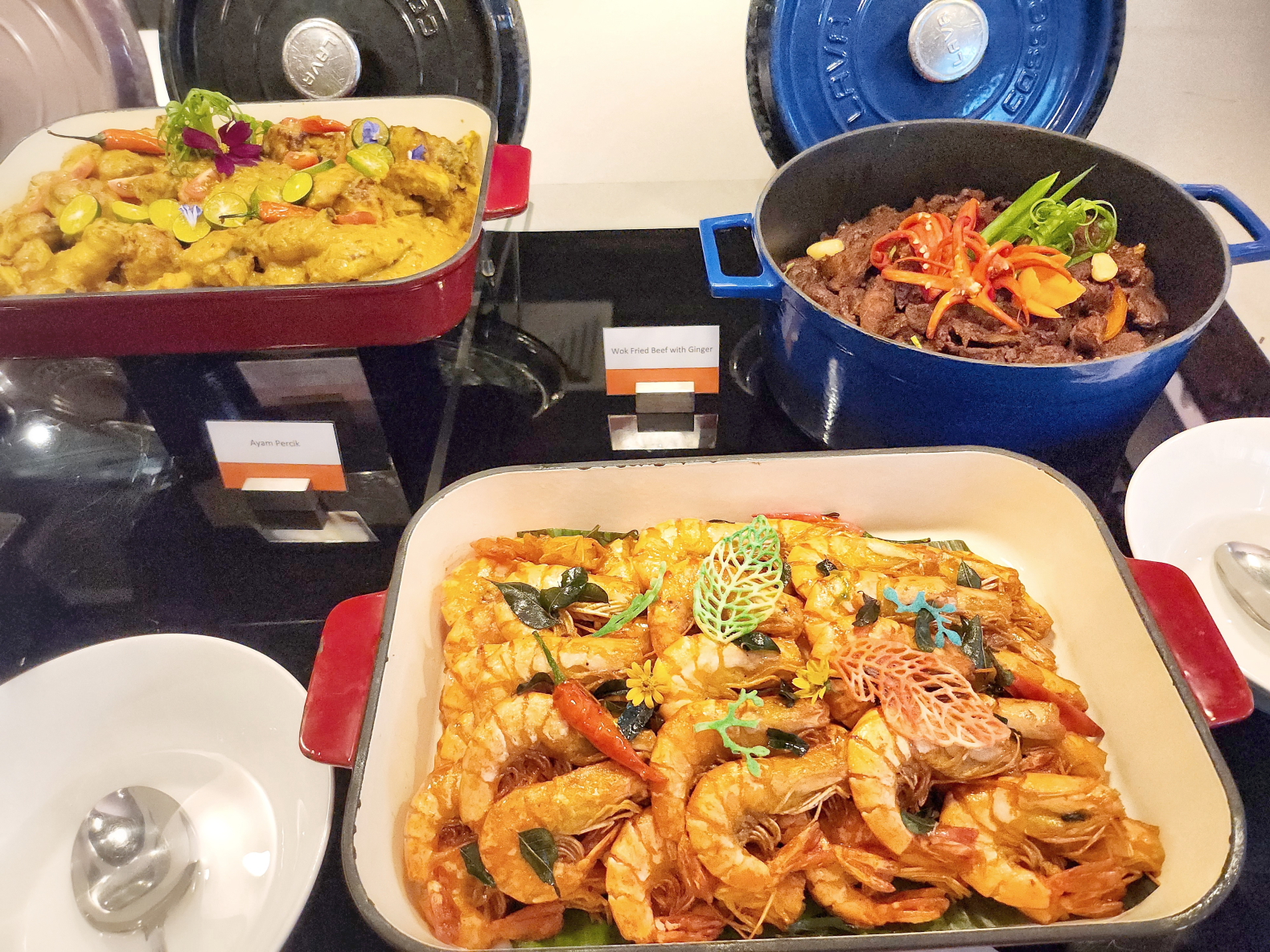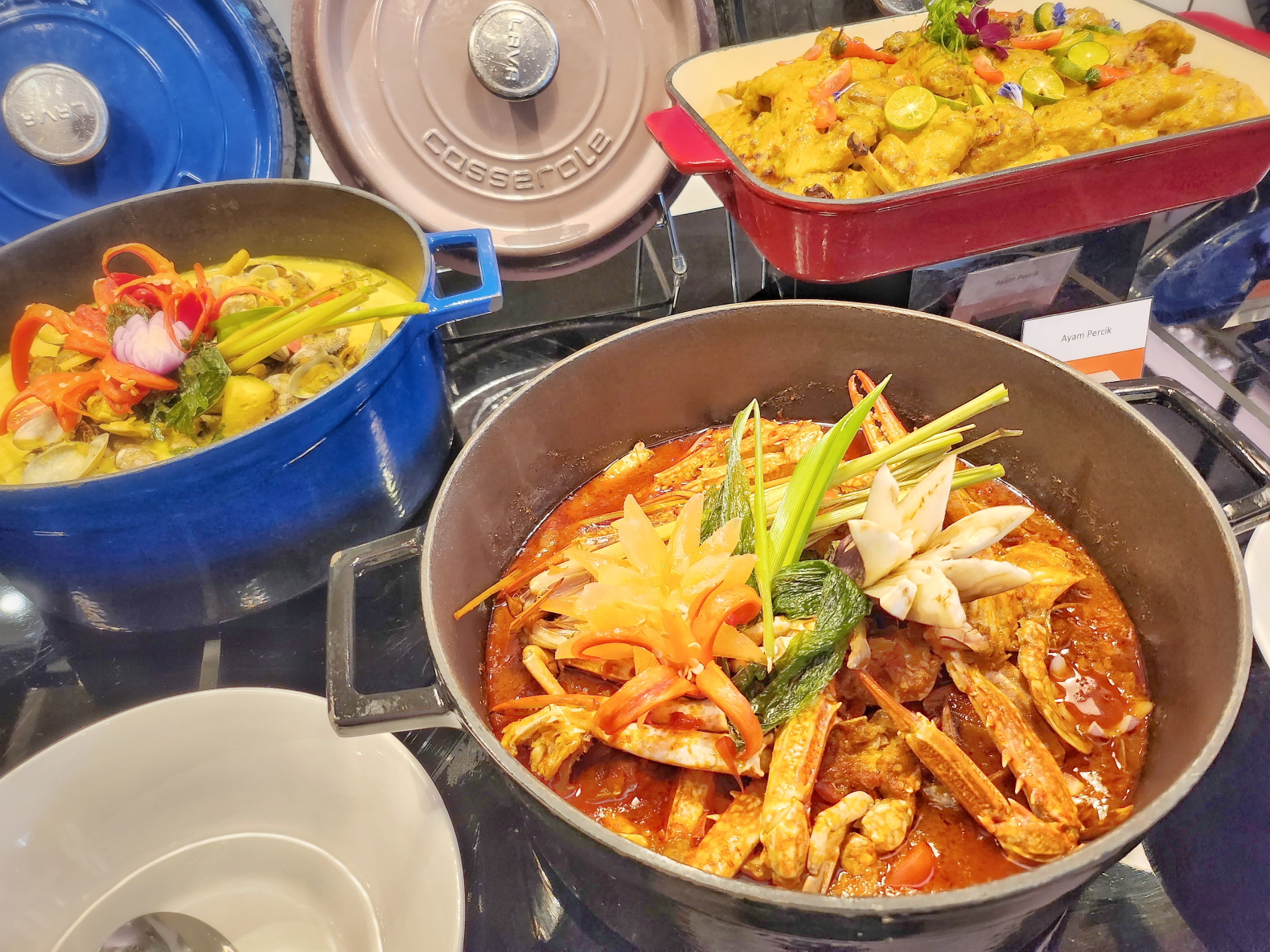 Round up the meal sweetly with an array of sweet treats from the dessert counter. Various sweetened delights such as warm bubur cacar, pengat pisang, colorful kuih-muih, jeruk Pak Ali (pickled fruits) and a selection of kurma are available.
For ice kacang (shave ice) lovers, do not miss out on the cold icy dessert doused with sugar syrup and topped with a myriad of ingredients. In addition, there is an assortment of Western cakes, pastries, ice-cream, fresh fruits, and chocolate fountain with condiments.
As for beverages, you will sure to find a drink to complement your meal, be it hot teh tarik, kopi tarik, or cold choices of sirap selasih, tembikai susu, and air jagung.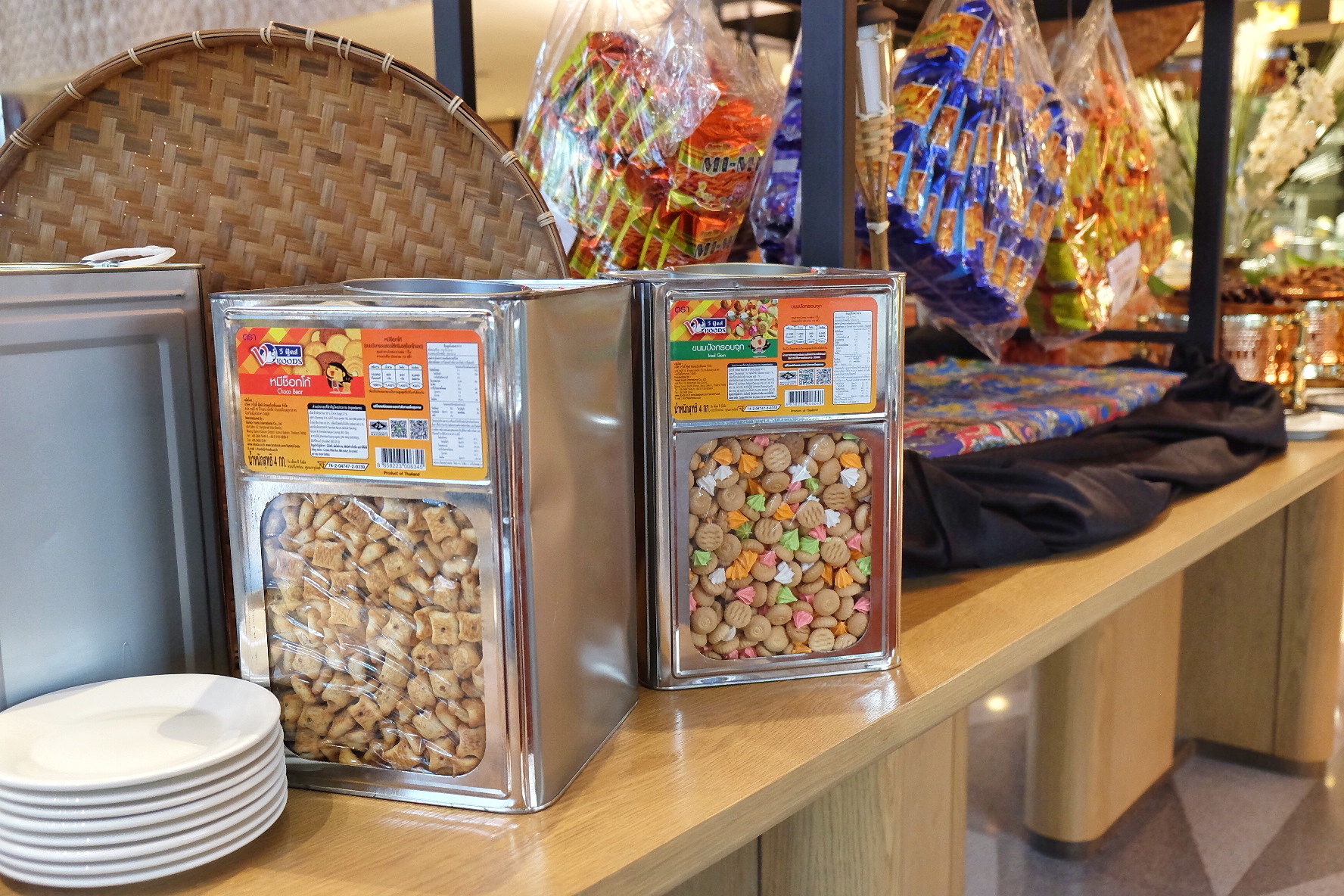 Snacks and biscuits in old-school biscuit tins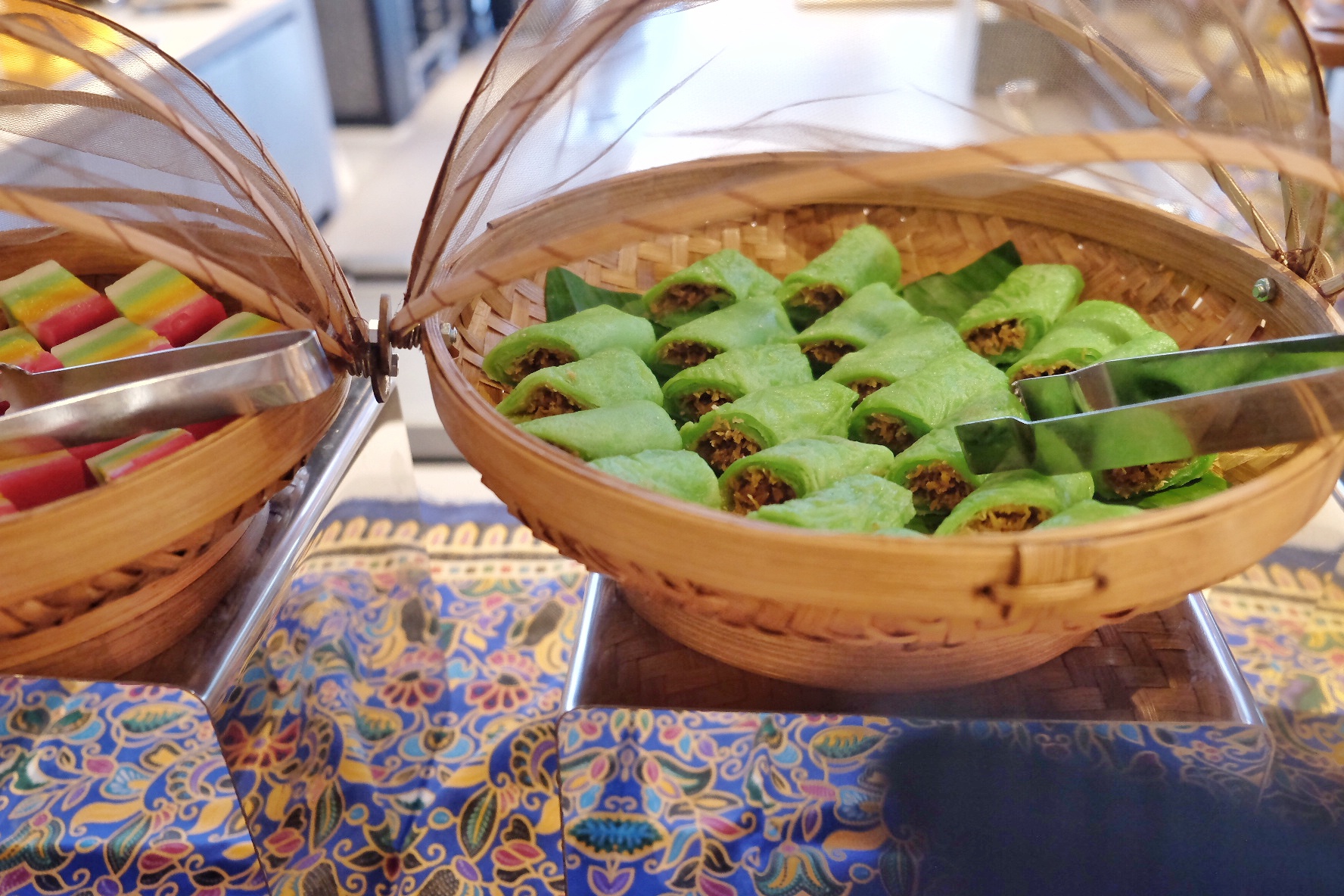 Kuih Muih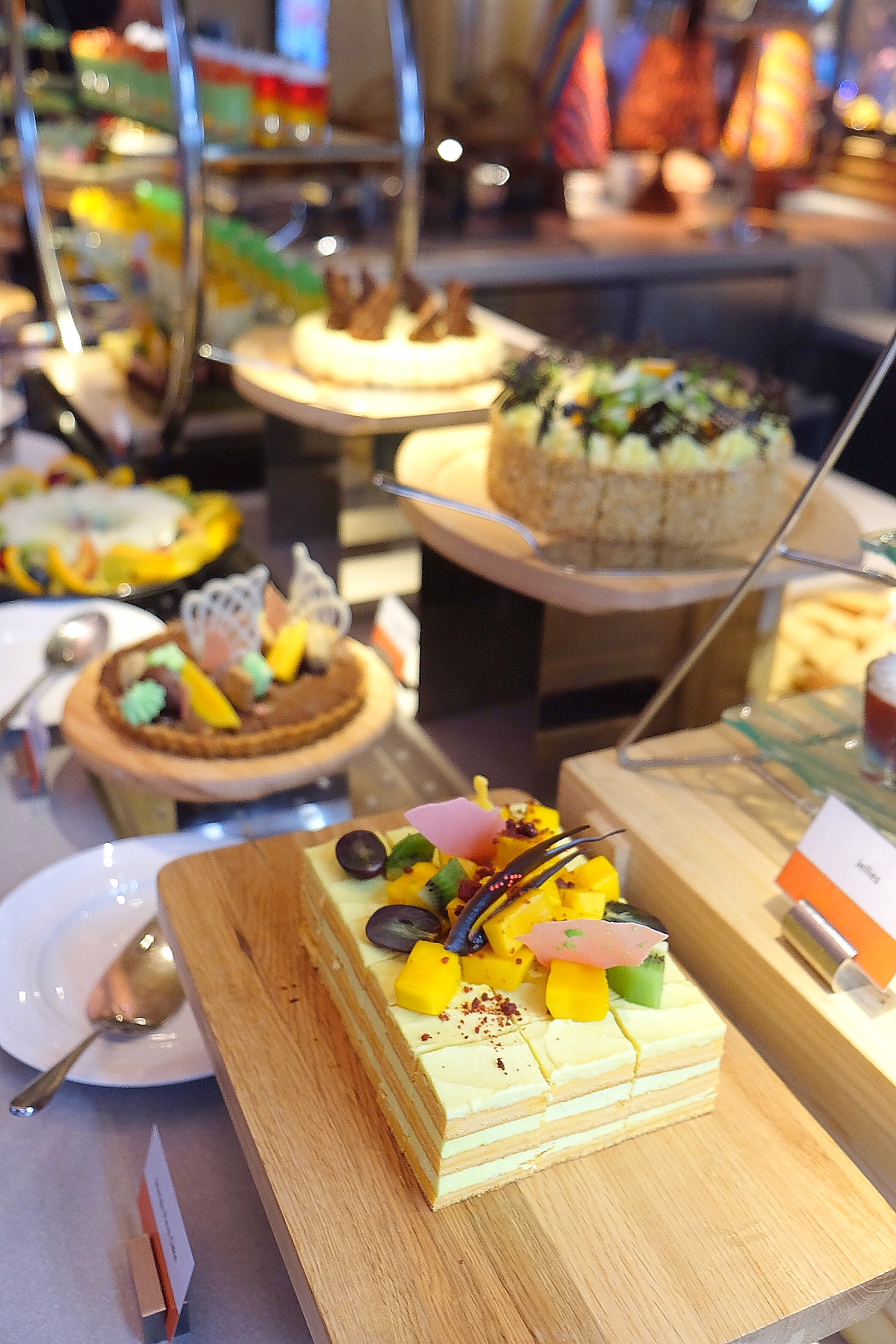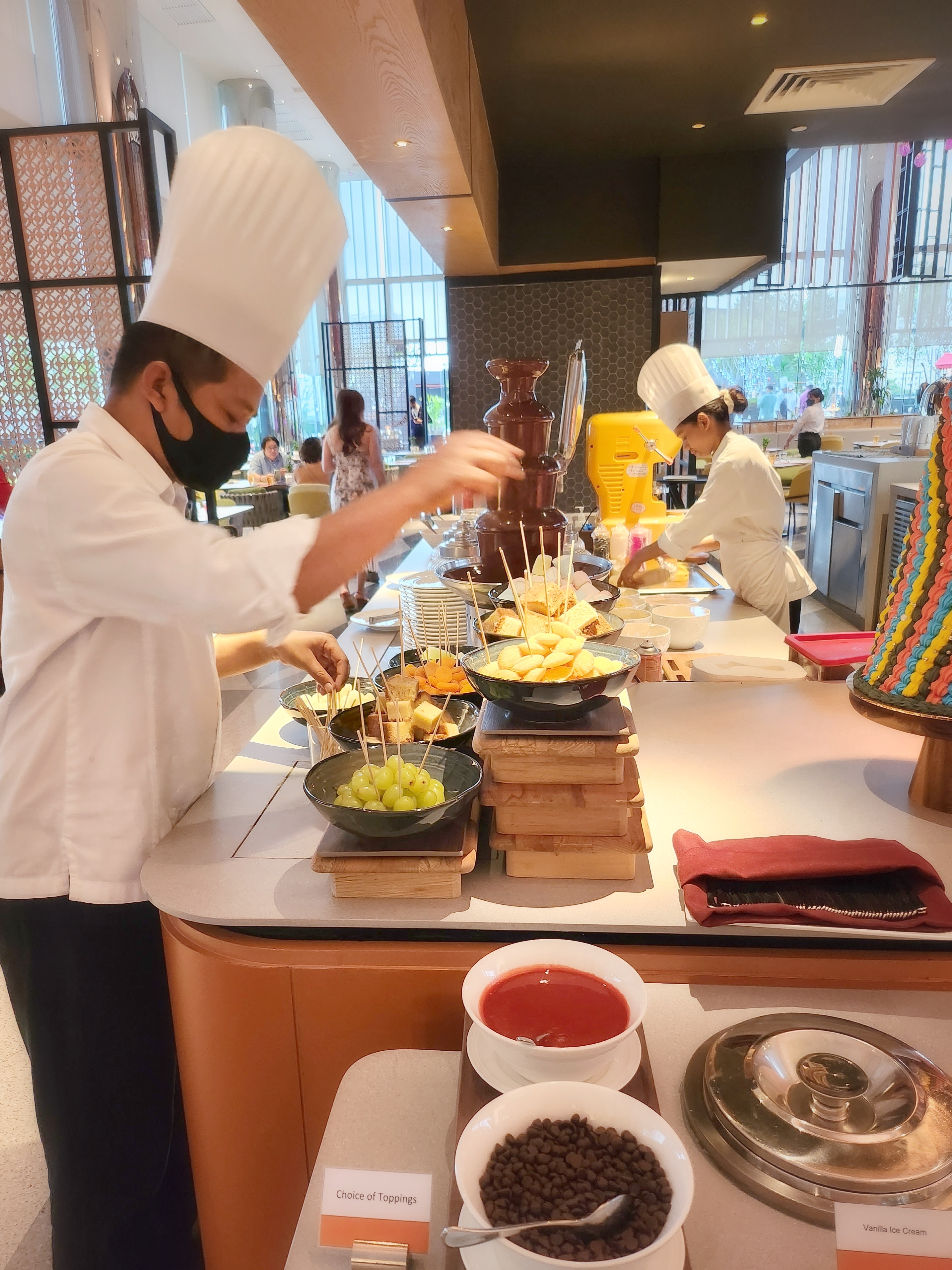 The Juadah Nostalgia Buffet Dinner promotion valid from 27th March till 19th April 2023 (6.30pm to 10.30pm daily) is priced at RM138 nett per adult and RM98 nett for kids and senior citizens 60 years old and above. Furthermore, there is a 15% for early bird bookings made before 20th March 2023. In addition, separate male and female prayer rooms are available for Muslim guests.
Bookings can be made at +6012-9561030 or email fnb.penang@gmail.com for more details.
Entertained by music performance while you dine
Amari SPICE Penang
2 Persiaran Mahsuri
11900 Bayan Lepas
Penang