The Banjaran Hotsprings Retreat, Ipoh – Address For Relaxation & Dining In The Pomelo
Having been to The Banjaran Hotsprings Retreat several times over the years, this piece of paradise remains one of the most memorable accommodations in Ipoh, Perak. The five-star eco-luxury natural hot spring wellness retreat surrounded by joys of nature delivers total quiet comfort and privacy.
This time around, we laid our heads on the pillows at the newly renovated Grand Garden Villa with 260 square metres of built-up space. The villa guarantees privacy with its own pool, geothermal Jacuzzi, living and open dining area, bathroom, and a king size bed with premium bedding. We particularly loved the pillow menu!
Prices starts from RM5,000 per night and it includes a complimentary a la carte buffet breakfast with unlimited refills of champagne.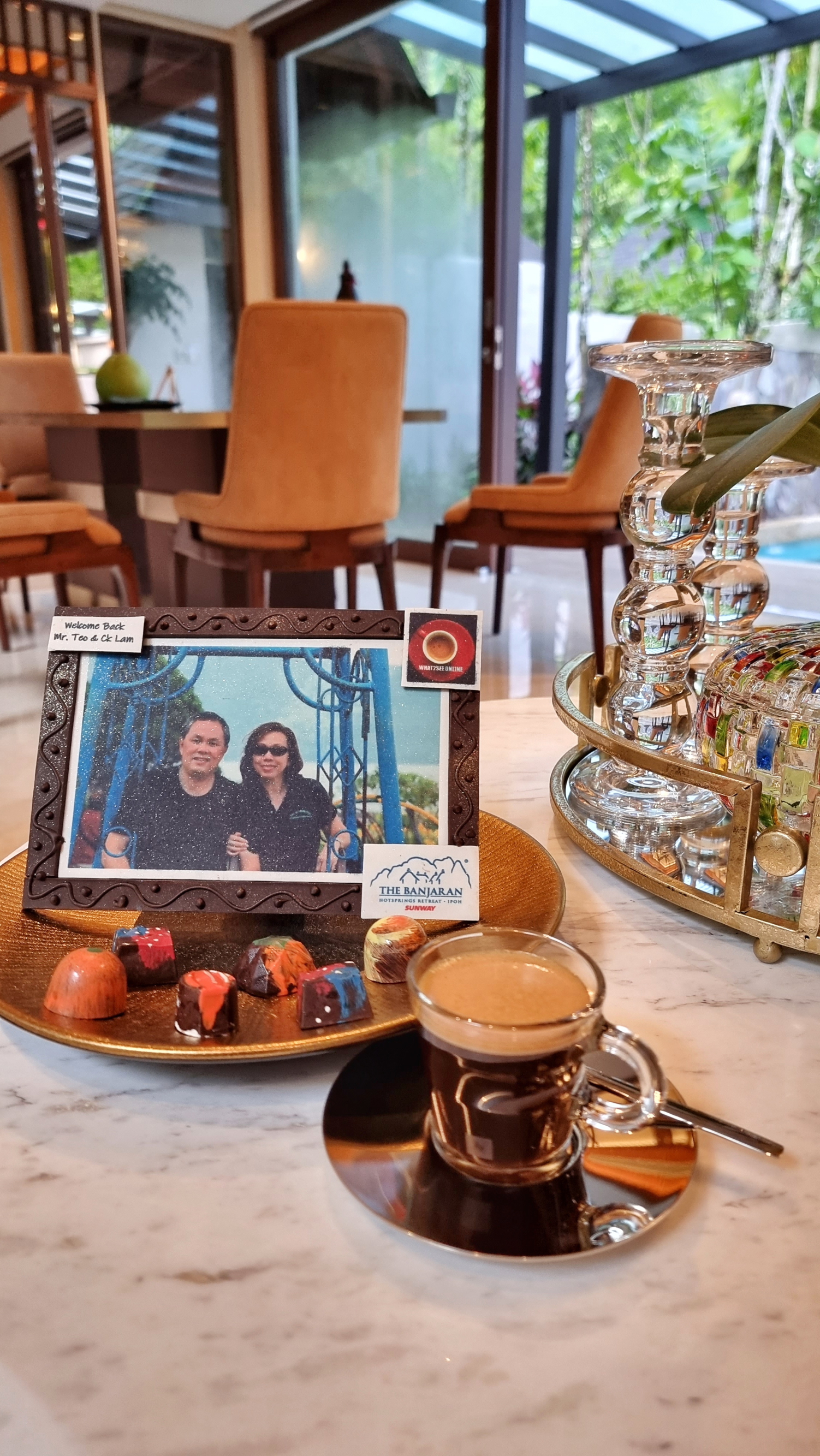 Good to be back with a welcome personalized photo in a chocolate frame
Lovely pillow menu
Jacuzzi hot tub in the villa
We took a leisurely walk through the retreat and it is indeed the place for those seeking a complete "nature-get-away-from-it-all".  We spent much time exploring the Geothermal Hot Spring Dipping Pools, Meditation Cave, and the Garra Rufa Doctor Fish Pool.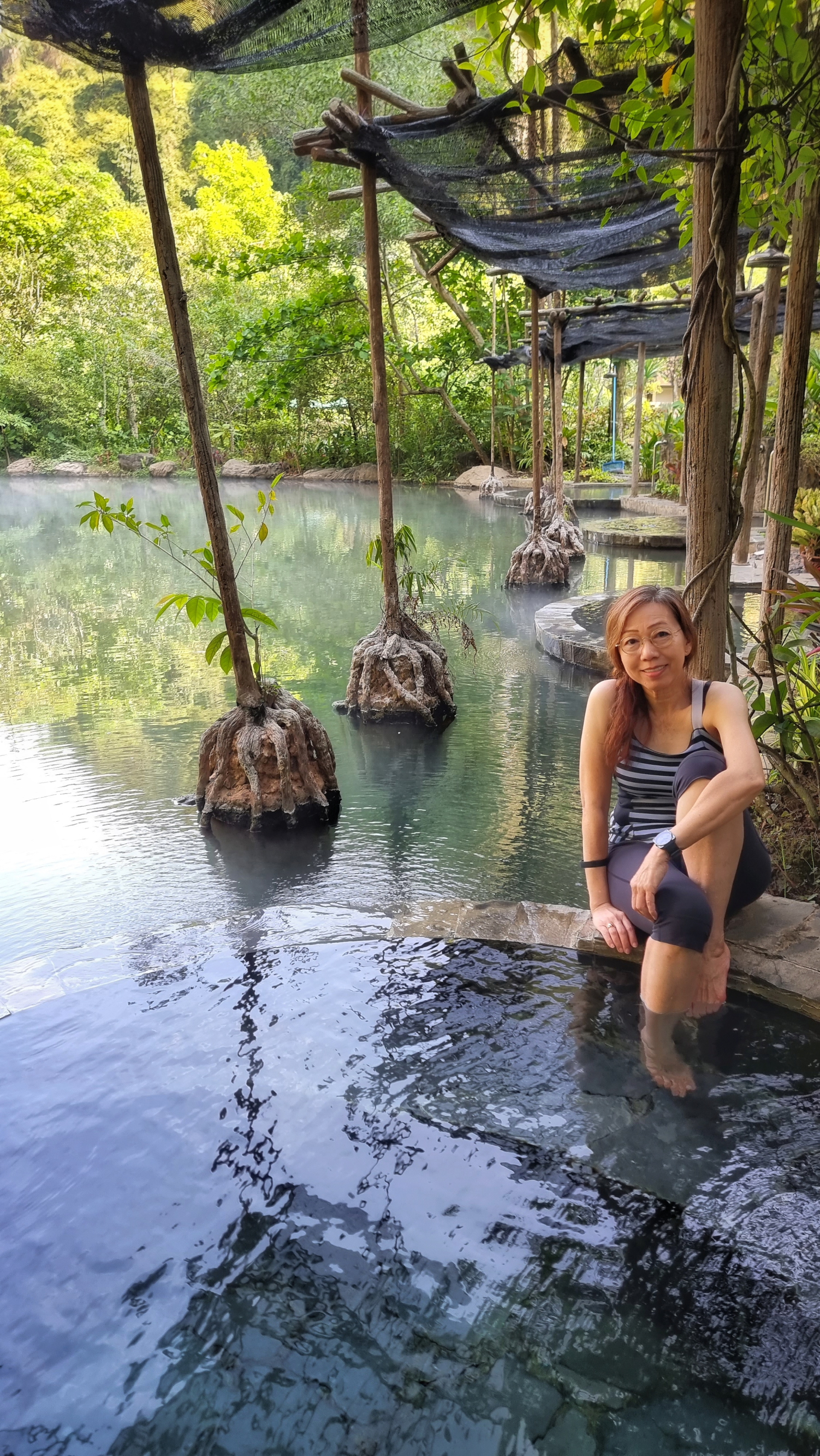 Experiencing a hot dip (42°) in the Geothermal Hot Spring Dipping Pool
The retreat is home to the fine dining Jeff's Cellar, besides The Pomelo – a whole day dining restaurant which is a buggy ride away from our villa. The restaurant delivers International and local cuisine in a relaxing atmosphere and a sense of exclusivity.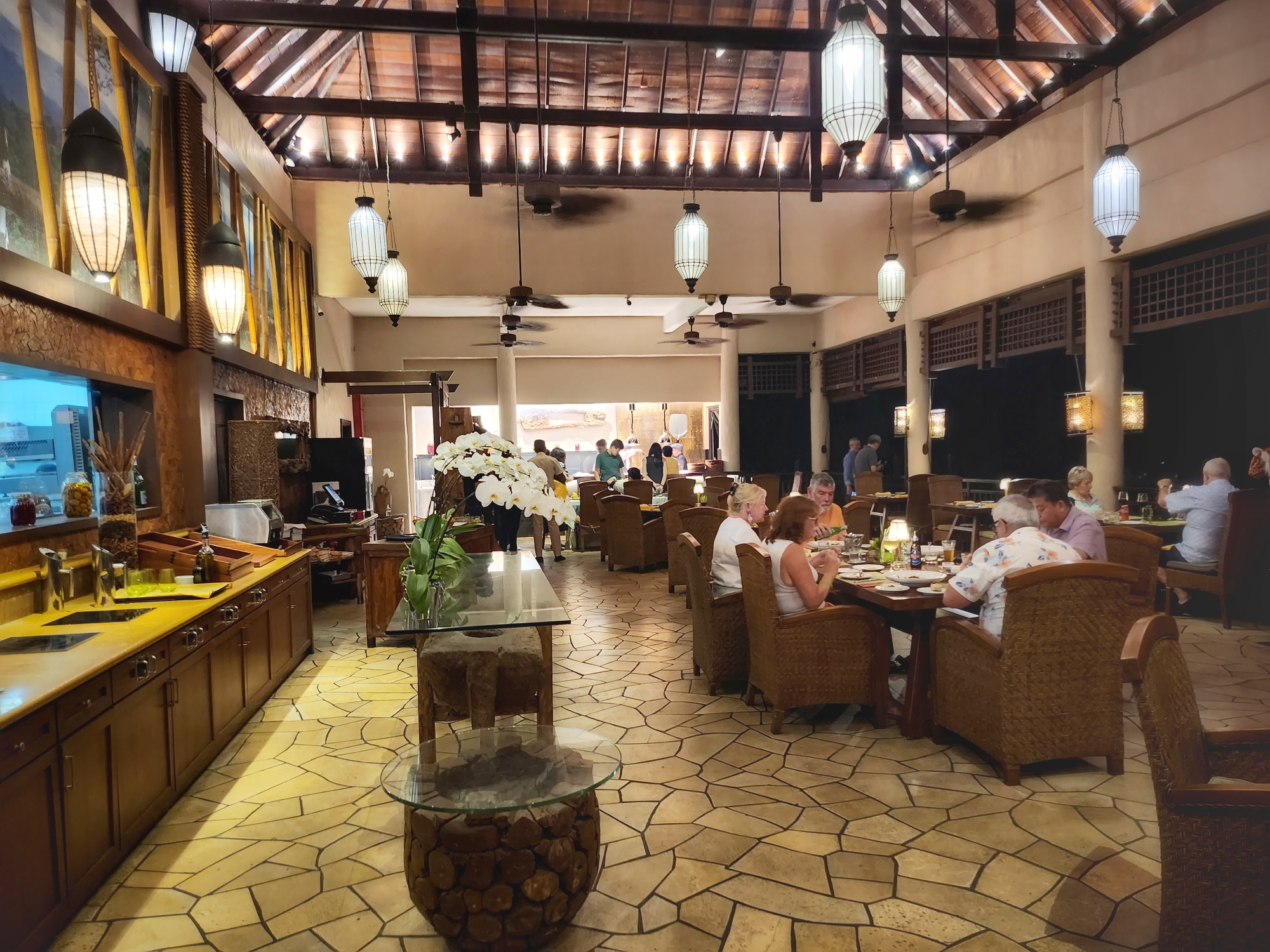 The Pomelo restaurant offers both alfresco and indoor dining
For dinner, we chose the latest menu, pizza-led with dishes prepared by Chef Boon Lee and his team fusing quality with value. The menu offers varieties of pizza flights – vogue, classic, carnivore, special, and sweets. Each flight consists of several pizzas. There are options that just celebrate seafood in all their delicious variety besides a range of meat alternatives.
While waiting for our pizza flight adventure, we had starters that includes Antipasto, Caprese, and the Insalata Di Rucola E Parmigiano along with wines.
Diners can choose from their selection of champagne, and red & white wines ranging from Australia, France, USA, Spain, Italy, New Zealand and more.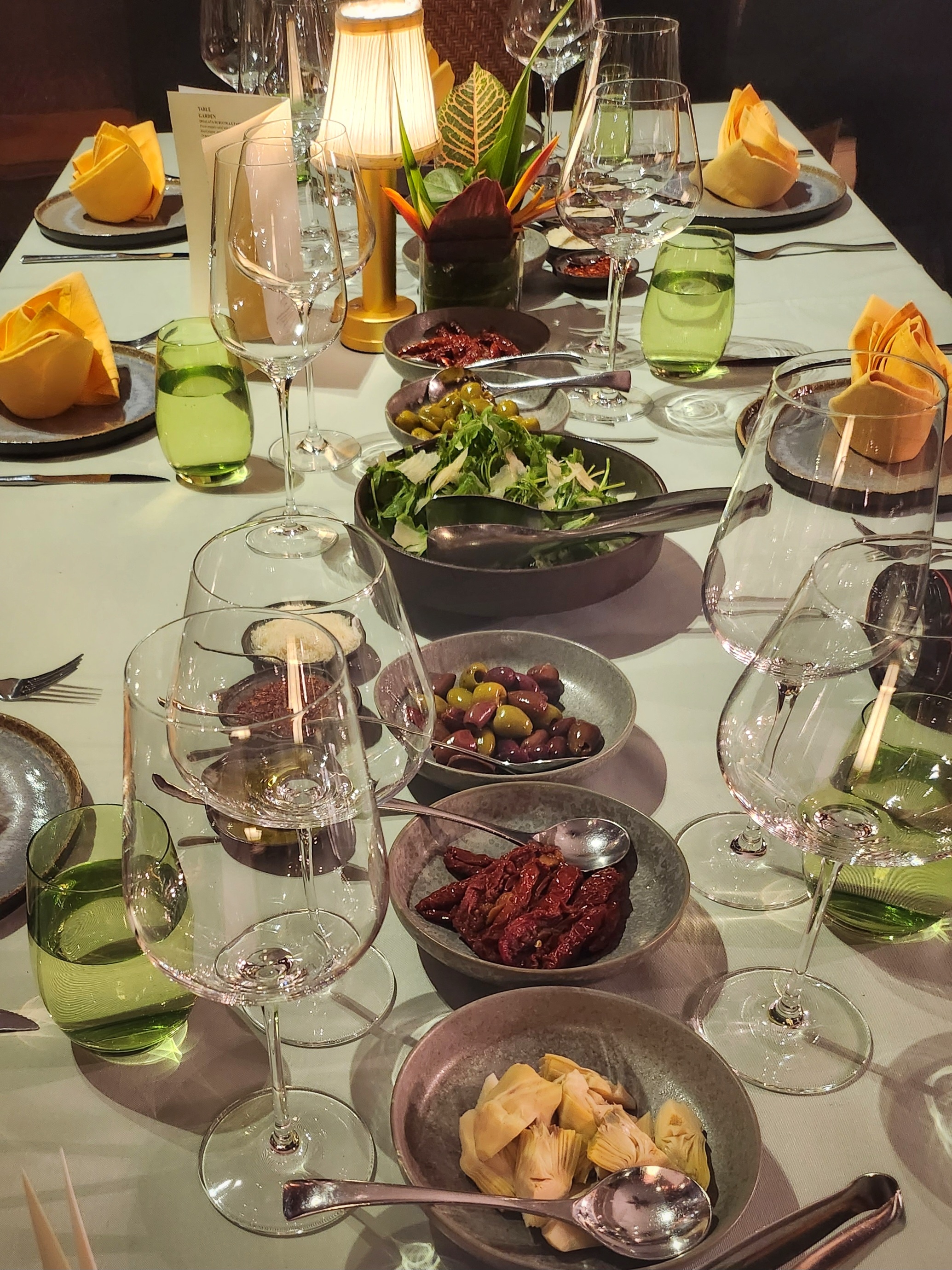 Chef Boon makes good use of the Poolish (a highly liquid dough) as a starter for the pizza dough. Cooked in the wood-fired oven, the pizza has a nice airy texture with charred base and smoky flavor.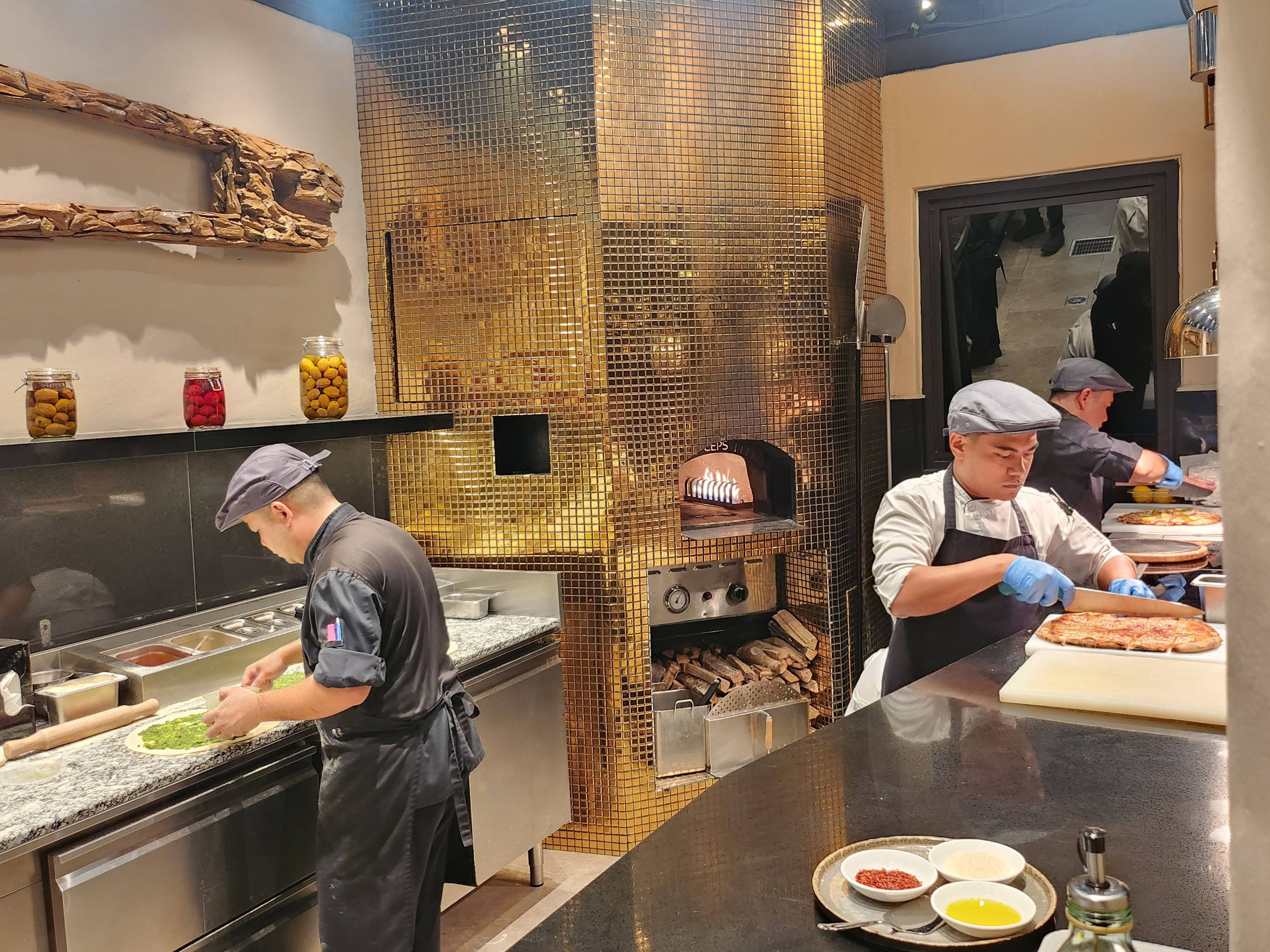 Besides classic choices like Margherita, Parmigiana, Pesto Genovese and Quattro Formaggi, you will find interesting names such as Melbourne, McLaren, Ferrari, Maserati, and Millionaire. The latter is a lavish choice, created with luxurious pairing of ground Japanese A5 wagyu, burrata cheese, foie gras, glazed onions, black truffle shavings, and 24K edible gold flakes.
As for the Ferrari Pizza, it has a trio of mushrooms – morel, porcini, and fresh button mushrooms along with mozzarella cheese and shaving of truffle on a white base pizza while the Maserati Pizza is presented with an interesting way, with foie gras topped with plenty of fresh fig, mozzarella & ricotta cheese, and caramelized onions.
Millionaire Pizza
Maserati Pizza
Lamborghini Pizza
Milano Salame Pizza
Then there is the Giappone, a Japanese-style seafood pizza with sashimi grade tuna, salmon, octopus, drizzled with Japanese mayonnaise, and teriyaki sauce along with toppings of seaweed flakes and bonito flakes.
Giappone – Japanese-style seafood pizza
To make the menu more interesting, the chef has added on two Malaysian flavors – Satay and Nasi Lemak. The latter, an inspiration from one of Malaysia's most popular dish, offers the taste of boiled eggs, prawn sambal, fried anchovies, cucumber and peanut crusts. All the ingredients taste good with the cheese.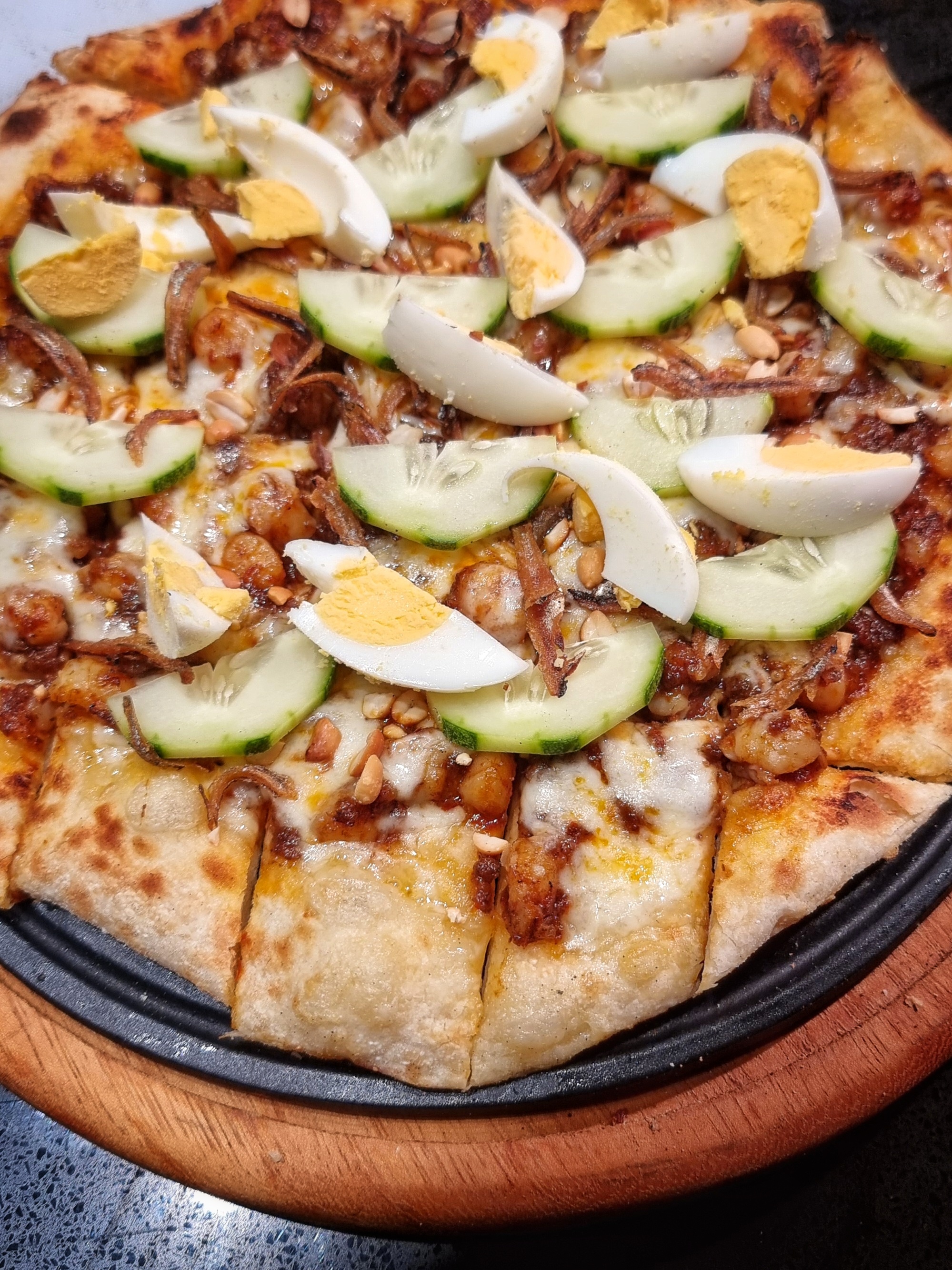 Nasi Lemak Pizza
Finally, a Very Berry Pizza, featuring plenty of fresh berries, cream cheese, cinnamon powder, crystallized ginger, and refreshing lemon zest was presented. It was our berry pizza for the first time, and it was delightful. The menu also caters to those who crave dark chocolate with the offering of the Chocolate Marshmallow Pizza.
Very Berry Pizza
General Manager Marc Groh (fourth from right) and the team led by Chef Boon Lee (second from right)
For more information or reservations, call +605 – 2107777 / +605 – 2107745 or visit their website.
The Banjaran Hotsprings Retreat
No. 1, Persiaran Lagoon Sunway 3
31150 Ipoh
Perak