Wooden Wagon Restaurant at Lebuh Pantai, Georgetown, Penang
Wooden Wagon Restaurant with entrance from both Beach Street and Weld Quay is an air-conditioned industrial warehouse-themed cafe-restaurant located on Lebuh Pantai in Georgetown, Penang.
The space with an upper deck incorporates the existing character of the industrial building with a combination of exposed concrete, black cast iron and suspended light bulbs. All the ventilation systems are painted in black and left exposed.
With an open kitchen concept, this pork-free restaurant serves a range of Western cuisine, and diners get to watch on how the food is prepared.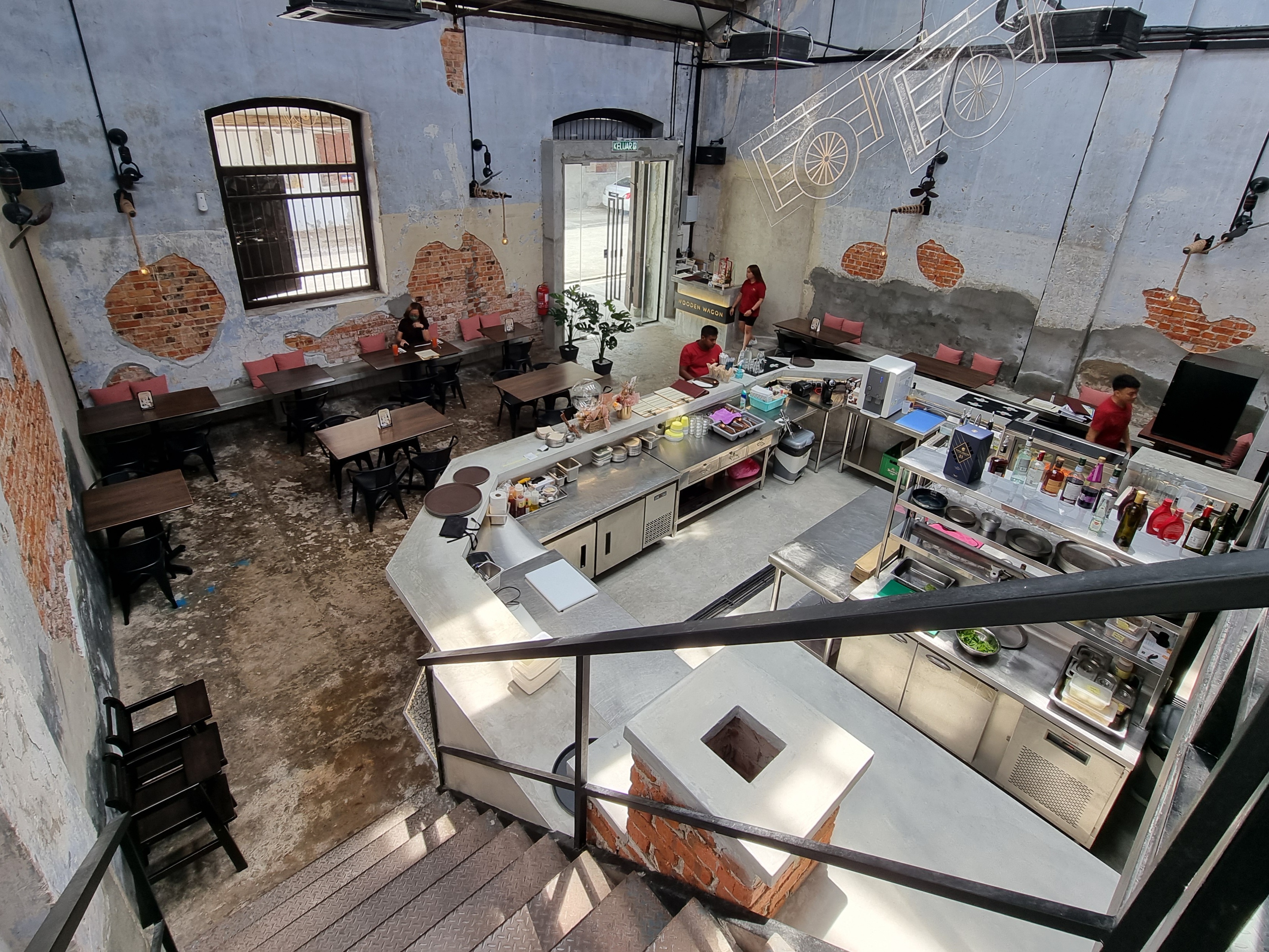 Upper deck of the restaurant
On our first visit, we had the soft opening promo RM28+ Set Lunch (available daily). The reasonably light on the wallet set lunch offers a choice of starter, main course, and side, along with a glass of fruit punch.
Fruit Punch
Starters to try include the Mushroom Cappuccino, and Caesar Salad as well as Truffle Shoestring Fries. The mains section offers a range from Lemon Thyme Chicken Breast served with Cranberry Jus, to Wagon's Fried Battered Fish with Tartare & Lime Aioli Dip, to Chicken Mushroom Penne. Paired these with interesting sides like Whipped Potato, Corn Butter Rice, Oriental Garden Salad, and Garlic Cream Spinach. The sides are big in size!
We had two sets – Mushroom Cappuccino, and Lemon Thyme Chicken Breast paired with Corn Butter Rice. The second set includes Caesar Salad with Onsen Egg, and Fried Cod Fish paired with Whipped Potato. Just loved the comforting flavors of the cod fish combined with the earthiness of whipped potatoes.
Starter – Mushroom Cappuccino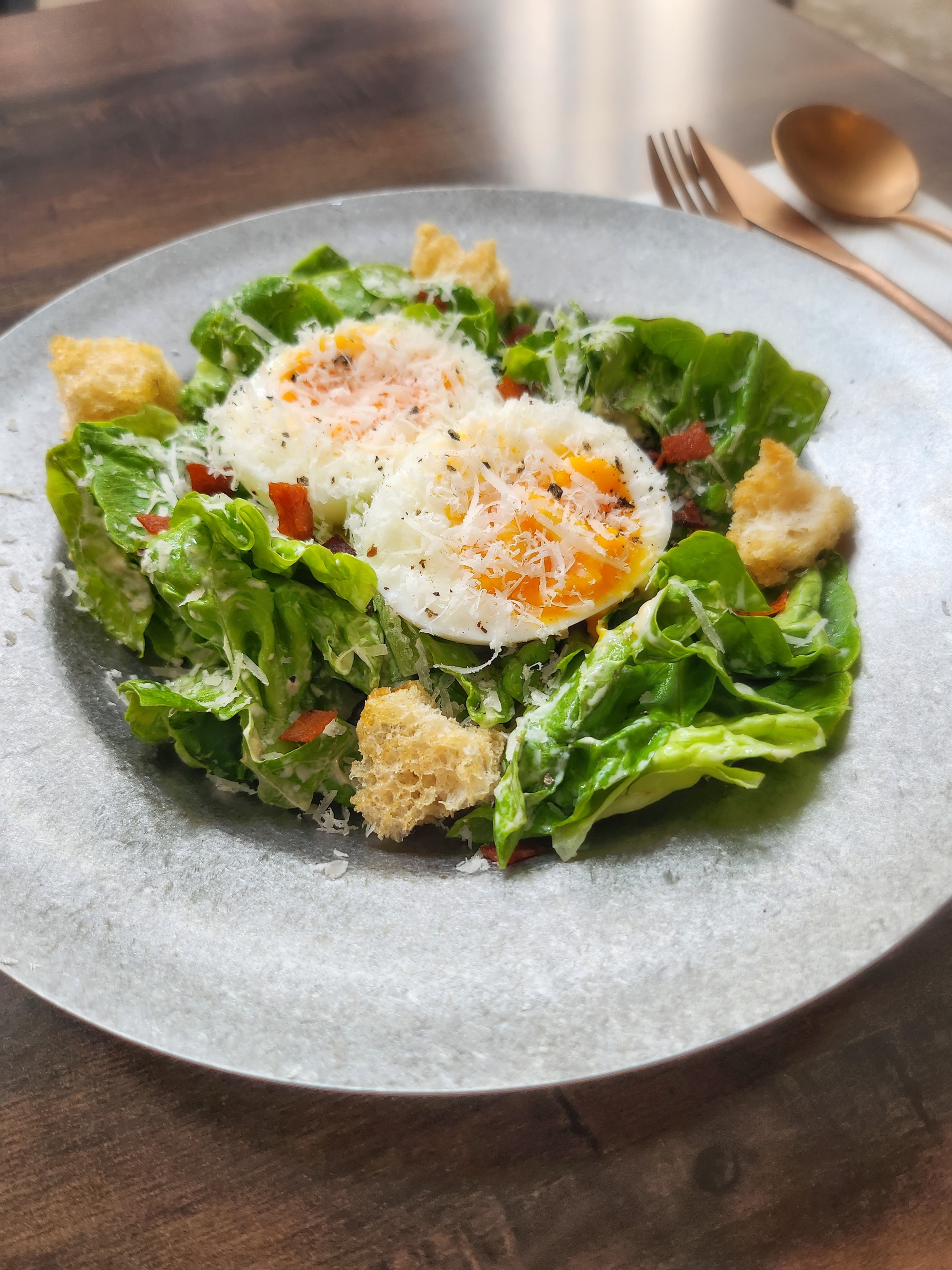 Starter – Caesar Salad with Onsen Egg
Sides – Whipped Potato & Corn Butter Rice
Mains – Lemon Thyme Chicken Breast with Cranberry Jus
Mains – Wagon's Fried Battered Fish with Tartare & Lime Aioli Dip
Since our first visit, the outlet has made a few changes and some pizza additions to the a la carte menu. We have yet to try the dishes and desserts but their set lunch gets a thumbs up from us.
Dessert – tiramisu, panna cotta, seasonal sliced cake and muffin
Set Lunch Menu
Wooden Wagon Restaurant which is open daily from 11am till 2.30pm & 5.30pm till 11pm can be easily accessed from the alleyway beside Alliance Bank.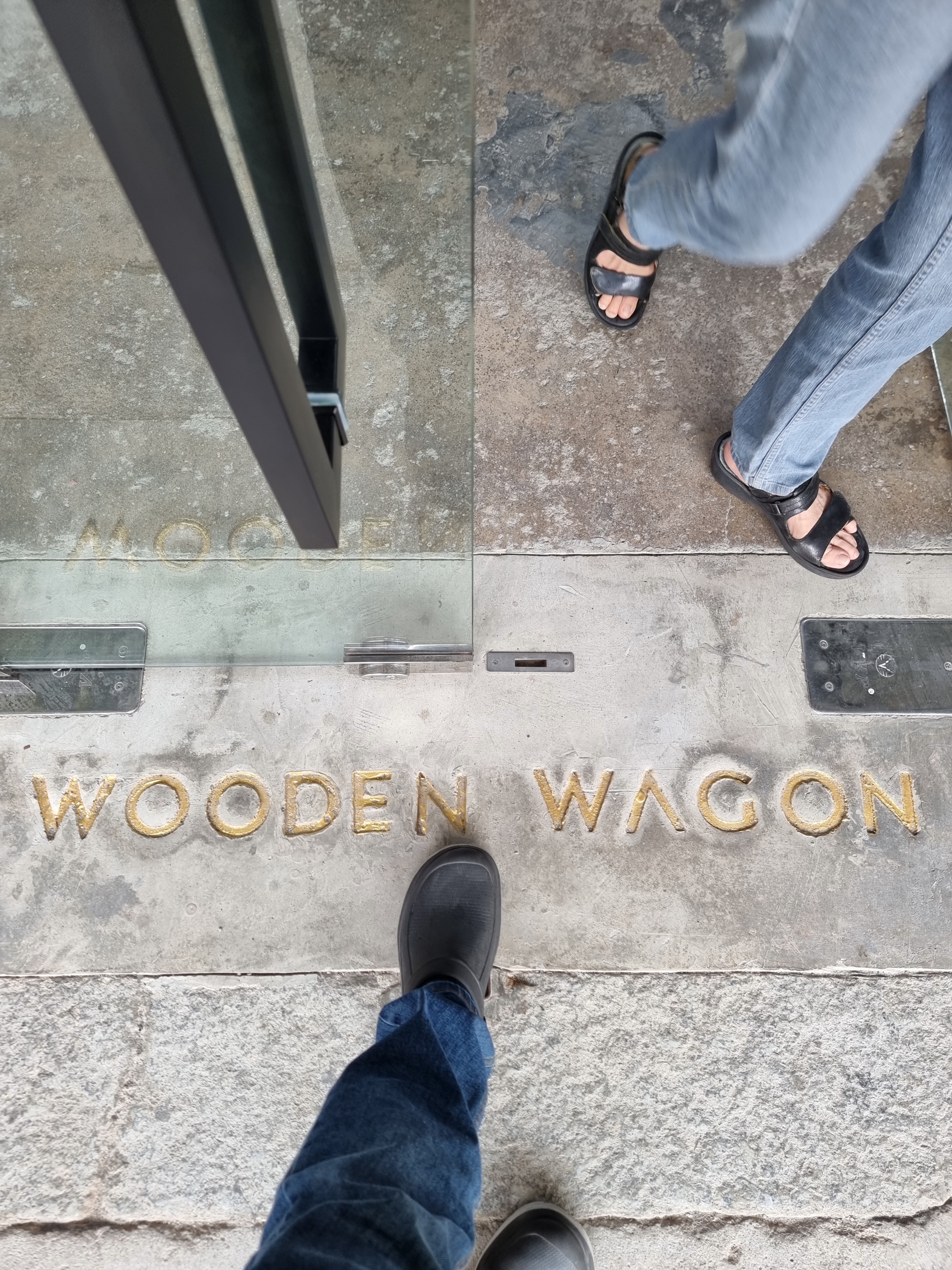 Wooden Wagon Restaurant
23-E Lebuh Pantai
10300 George Town
Penang