An evening at G Hotel Gurney Re-Launching Event. Present at the cocktail party was guest-of-honour internationally acclaimed designer Datuk Jimmy Choo, corporate guests, associates, media and fellow blogger friends.
Tapestry Malaysia at Enfin by MasterChef James Won is a culinary journey to be pampered in and I got a seat to the event which has a creative five-course menu presented along with multi-sensory interactive technology and a 360° immersive projection. Click here for more of the dining experience.
Behind-the-scene 'helper' on the filming of รอบจานรอบโลก by Thailand National TV, focusing on places of interests and food around Penang by legendary Thai actor Nirut Sirichanya นิรุตติ์ ศิริจรรยา. Having starred in front of the lens, it is a humbling experience for me to learn the operations behind the camera! Click here to see more of the filming process.
With Nirut Sirichanya นิรุตติ์ ศิริจรรยา on The Top of Komtar Penang Skywalk
Representing the prestigious ESSENZE Magazine, I went on a trip exploring world-class restaurants, hotels, luxurious spas, and modern shopping malls besides points of interest in Bangkok, Thailand. My article on the September 2016 trip was published in Essenze Magazine (Vol.46 – 17). Click here to read more…
Executive Chef Philippe Keller of Dusit Thani's Benjarong restaurant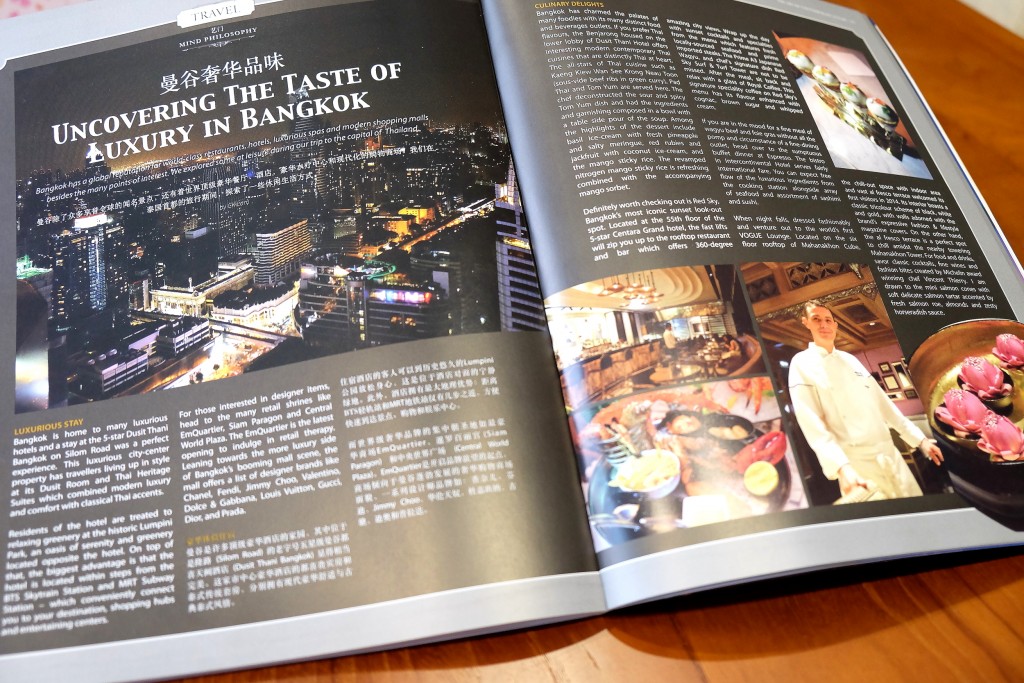 Had the opportunity to visit Tainan International Mango Festival besides the many arts, cultural and culinary scenes in Taichung, Yilan, and Taipei, thanks to Taiwan Tourism Bureau Malaysia Office and China Airlines Penang Branch.
Filming in the streets of Penang with Chef Sharwin Tee, the host of the "Curiosity Got the Chef". Glad to be featured in one of the street food episodes and can't wait to see it.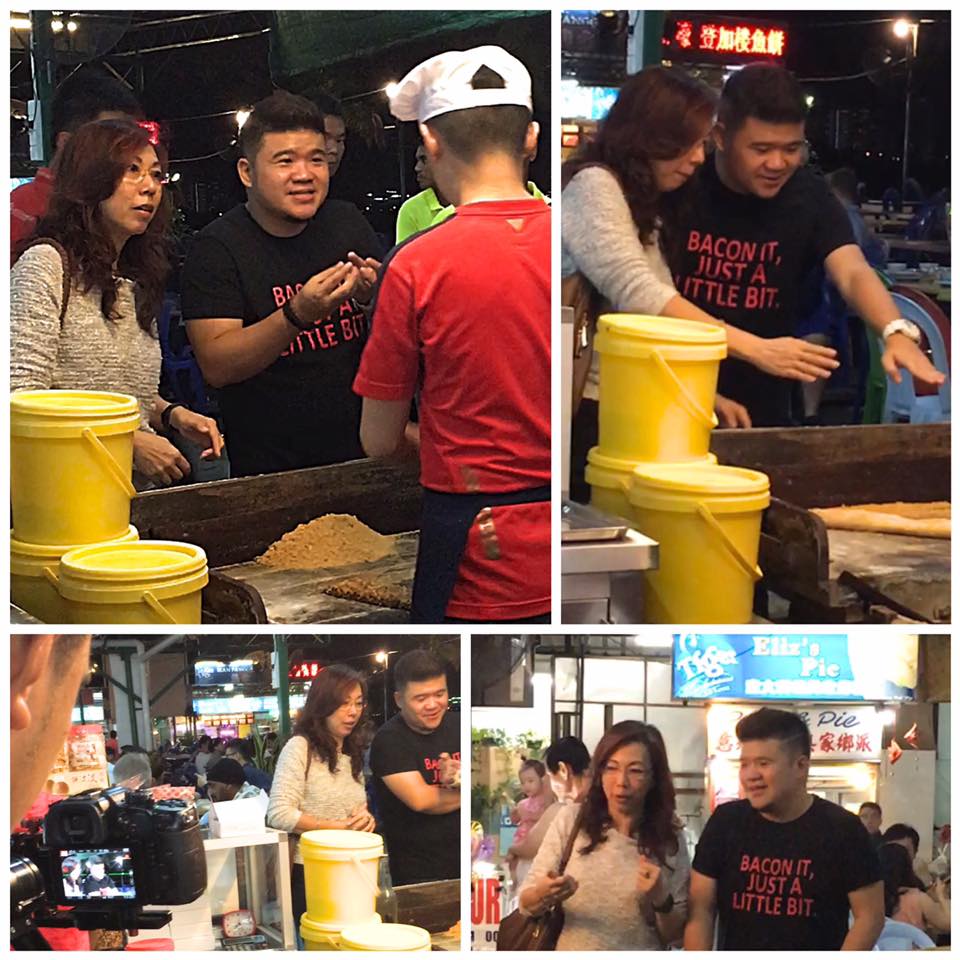 Met up with a writer from the food world, James Oseland over a Nyonya meal in Penang, and along the way was the interview with him. The editor-in-chief of Rodale's Organic Life, and former editor-in-chief of award-winning Saveur food magazine is in town searching for the best food to feature in his upcoming book.

Exploring Leisure Farms around Taiwan with media friends at the invitation of Taiwan Leisure Farms Development Association. A review of the June 2016 trip can be read here.
At the invitation by KF Seetoh of Makansutra, I joined a group of international media friends at the World Street Food Congress 2016 (WSFC2016) held in Manila. More of the event can be seen here.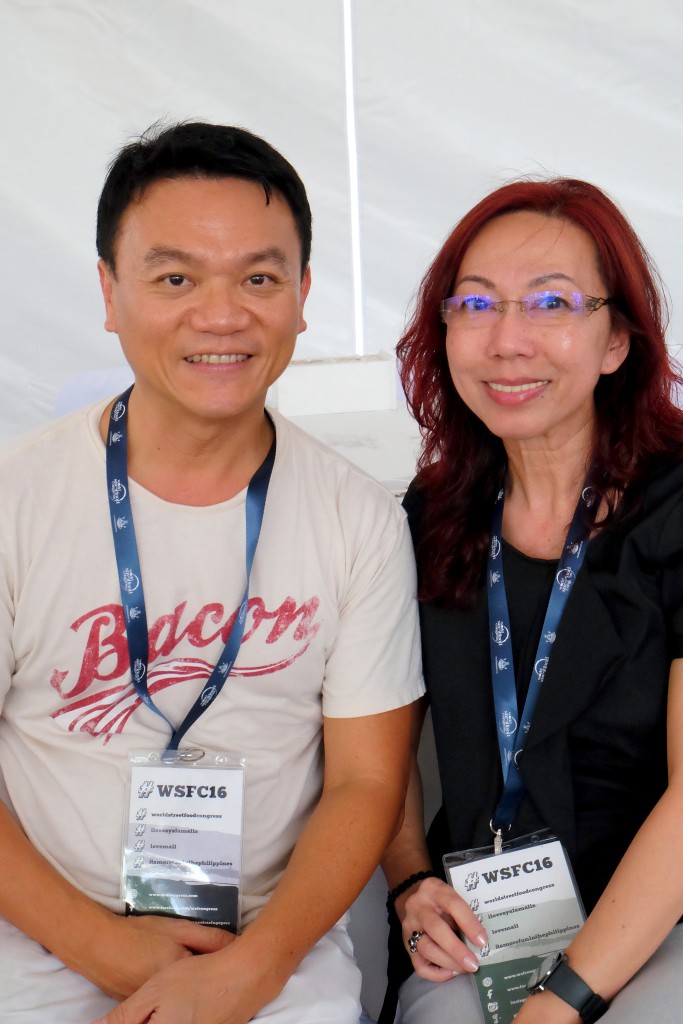 Chef Ian Kittichai – Thailand's Iron Chef & Owner of Kittichai Kitchen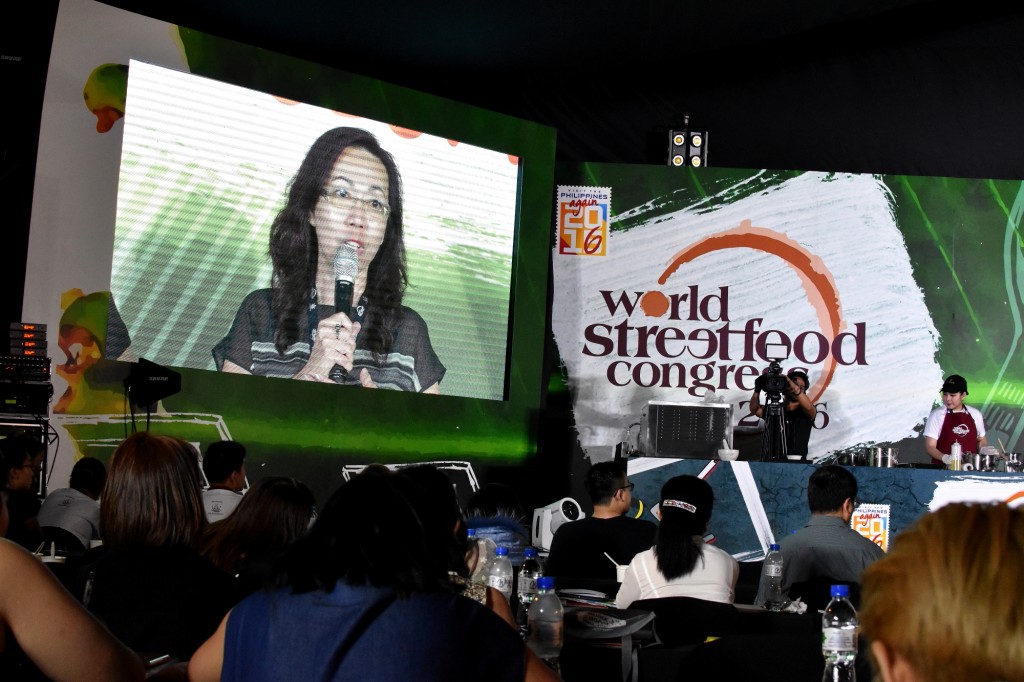 Pacific West had a Mother's Day recipe video shoot done with me in February 2016!
Happy to be on board in chef Martin Yan's  甄 文 達, food and travel program "Taste of Malaysia". The filming outing in May 2015 is an experience truly cherished and remembered. Click here for behind-the-scenes…
Attending Celebrity Chef Edward Kwon Gala Dinner @InterContinental Kuala Lumpur in April 2015. Click here to read more…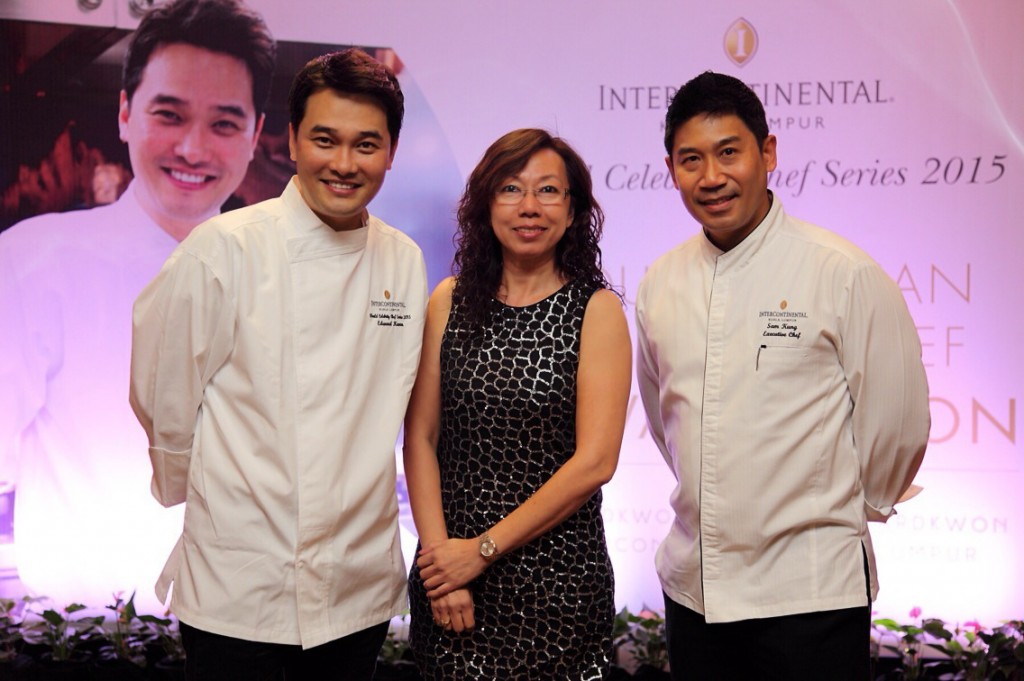 Chef Edward Kwon and chef Sam Kung
Attended a charity event organized by The Penang Chefs together with Le Toque Blanche Philippines Chefs Association on 9th December 2013. Proceeds to provide assistance for victims of Typhoon Haiyan Philippines.
  (photo by William Tan P E )
Japan Sweets Fair 2013 in Isetan with Iron Chef Hiroyuki Sakai 坂井宏行 and patissiers Chef Toshihiko Yoroizuka 鎧塚俊彦. Click here to read more…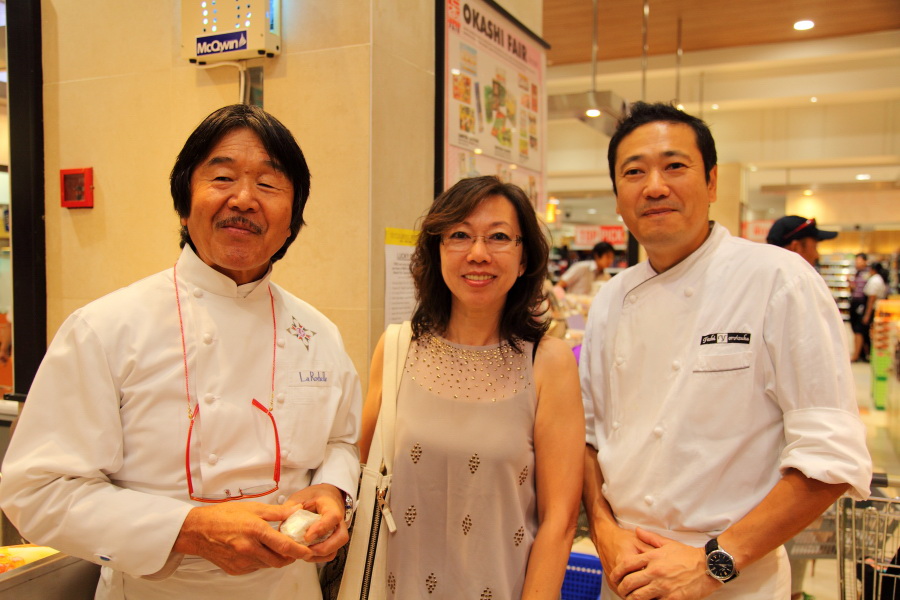 Judging the Star Cruises Nasi Kandar Cooking Competition 2013 held on board the SuperStar Libra.  Click here to read more…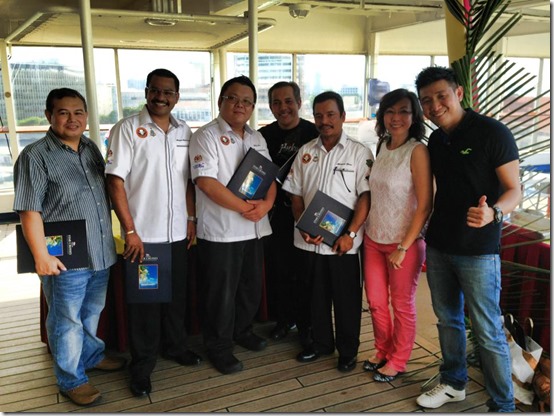 Participate in the Penang Tourism Blueprint Workshop 2013 organized by Penang State Tourism Development committee, Malaysia Association of Hotels Penang Chapter (MAH), and INTI College Penang Campus
 (photo by William Tan P E )
Judging the Durian King Competition 2013 at Chin Ho Plaza in Penang Times Square, Penang
With all the judges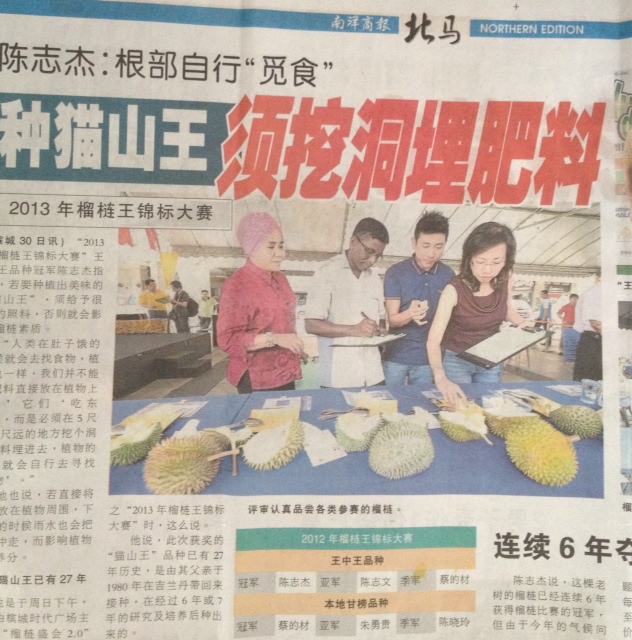 Attending the Artistry of Spices Program at the invitation by The United States Ambassador to Malaysia, Datuk Paul W. Jones. The full review can be seen here…
Day out filming  in January 2013 with Tony An Seung-ho, from the legendary K-Pop group H.O.T. in Little Kitchen @Nyonya, Penang
Judge for The Battle of Penang Hawker Masters 2012 competition.  More on the article can be found here…
Photo from Penang Times Square
An afternoon at Le Cordon Bleu seminar 2012 with a cooking demo by chef Thierry Lerallu.  Click here for more on the event…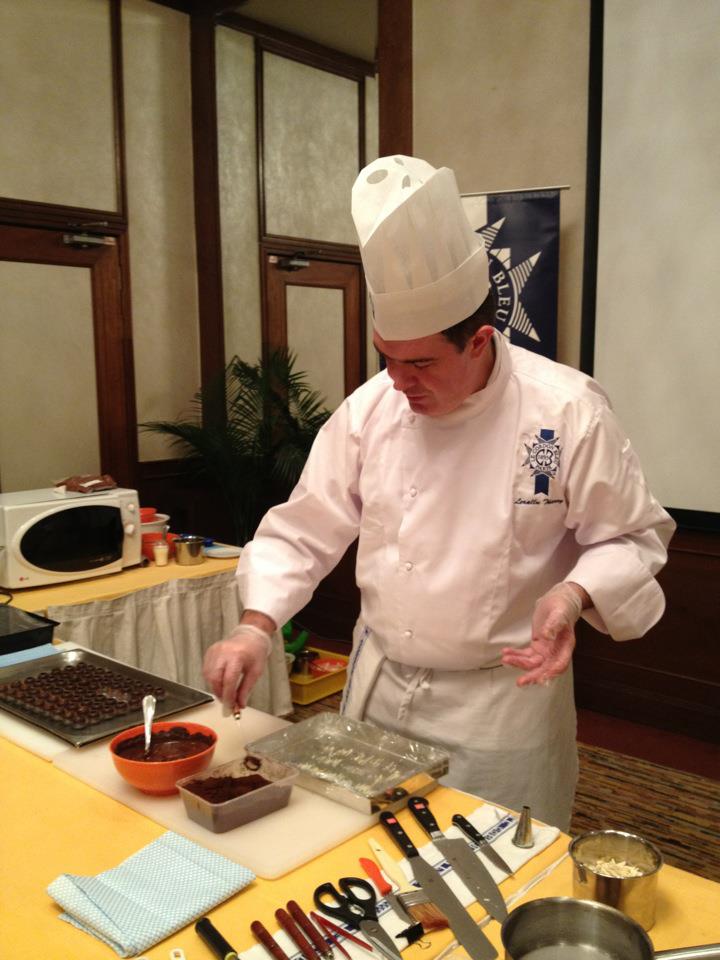 Filming in a Penang Food program which will be broadcast in early 2013 on SF 1, first channel, national broadcaster in Switzerland & also 3 sat, national broadcaster in Germany. More can be viewed here.
I appeared in three episodes of 'The Food Surprise'  TV show aired on TLC on 7th May 2012
Judge for KDU Powerchef Competition 2012
Judge for District 308B2 Region 1 Leo Cooking Competition 2012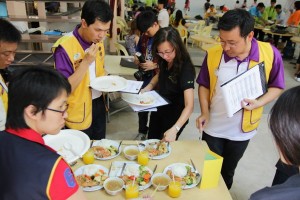 Catching up with Taiwanese personality and celebrity Chef Chen Hong (陳鴻) in Penang.  Read more about his visit here…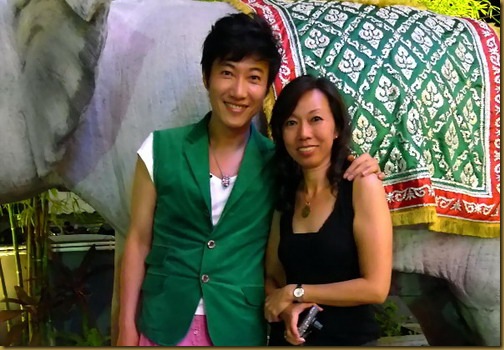 Attend Nyonya food cooking class at Tropical Spice Garden, Penang (TSG)
(article and photo by Katchua of TSG)
Judging the Asia Media Corp Cooking Competition 2011. Click here to read more…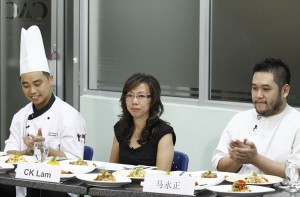 At the invitation by the Royal Thai Consulate-General, I enjoyed a host of activities in Bangkok, Thailand. Read more about my journey and the introductory tour of Le Cordon Bleu Dusit Culinary School. 
Chef Rapeepat Boriboon
Judge for KDU Powerchef Competition 2011
Street Food Tour in Gurney Drive, Penang with America's Celebrity Chef Todd English.  Click here to read more…
Judging the District 308 B2 Region 1 Cooking Competition – Wok for Love.  More of the event can be viewed here…
Meeting Chef Anton Mosimann in The Club at The Saujana.  More of the food and the celebrity chef can be viewed here…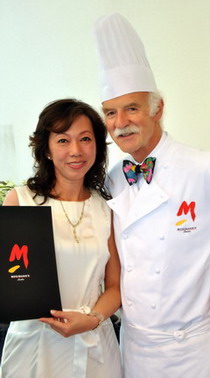 At Lot 10 Hutong in Kuala Lumpur for the Chua Lam & Friends Live Talk Show.  More info on the event can be viewed here…
With US food Journalists – Bret Thorn,  Bob Lape  & Joanna Pruess on the journey of discovering Malaysian Cuisines in Penang.  Click here for more…
Culinary Experience with GE Monogram By Chef Martin Yan at Starhill Kuala Lumpur.  More of the event can be viewed here…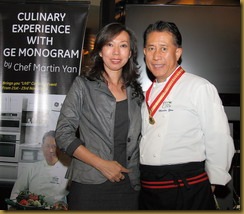 An Evening with Dato' Jimmy Choo at Shangri-La's Rasa Sayang Resort and Spa, Penang.  Click here to read more about the dinner invitation…
A memorable day for Penang with the arrival of The Jewel of Muscat under the guidance of Captain Saleh Al Jabri. More of the event can be viewed here…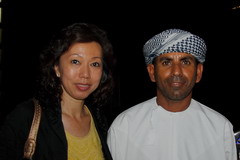 Food Tasting with Chef Jason Tong of Grand Palace Restaurant @ Pavilion, Kuala Lumpur.  More of this Chinese New Year event can be viewed here…
Food Tasting with Chef John Brock @ Golden Sands Resort, Penang.  You can read more here…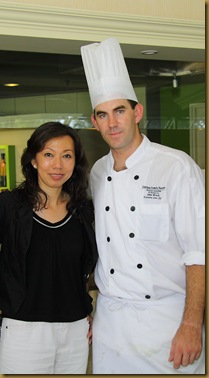 With Chef Holger Deh at Mandarin Oriental Hotel Kuala Lumpur – Chocolate Indulgence High-Tea from Cacao Barry, Callebaut.  Click here for more of this chocolatey event…
With Chef Holger Deh & Chef Bastian Mantey at Pacifica in Mandarin Oriental Hotel Kuala Lumpur during the MIGF 2009 (Malaysia International Gourmet Festival).  Read more…
Observe first hand preparation of food by Chef Bong Jun Choi and his Culinary Team at Lai Poh Heen in Mandarin Oriental Hotel Kuala Lumpur during the MIGF 2009 (Malaysia International Gourmet Festival).  Click here for more…
Italian delights by prepared by Chef Mauro Muroni at Cugini Trattoria Pizzeria, Singapore.  More of my visit to this Italian restaurant can be viewed here…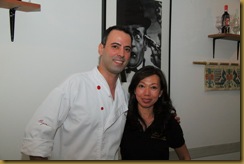 At Miraku Japanese Restaurant with Mr Akihiko Hijioka, Executive Chef Masaki Kurihara & Executive Chef Takahiro Kinoshita. Click here for more of my visit to this restaurant…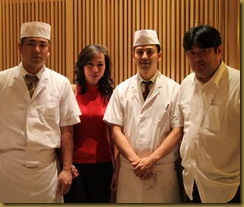 Cooking demonstration by renowned celebrity Chef Emmanuel Stroobant at 7atenine in Ascott Hotel in Kuala Lumpur.  More info of the outing can be viewed here…
An opportunity to meet up with Yang Bahagia Dato' Kok Wee Kiat & Fashion Designer Carven Ong at Tai Zi Heen Restaurant in Prince Hotel Kuala Lumpur during the MIGF 2009 (Malaysia International Gourmet Festival). Click here for the eventful evening …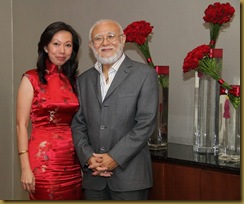 Reputable and fine connoisseur, Dato' Kok
Carven Ong
At the inaugural fund raising event "JAMUAN TEH MALAYSIA" with the presence of Chef Wan & Amber Chia in Prince Hotel Kuala Lumpur. Read more about the fund raising event here…
Chef Ricky Thein @ Tai Zi Heen Prince Hotel, Kuala Lumpur – Dim Sum Odyssey
Chef Thomas Lim @ Enju Prince Hotel, Kuala Lumpur – Sushi Night