Penang Hawker Food – Nearby Traders Hotel, Penang
A few bloggers and myself  had a late breakfast of dim sum on a Sunday at the invitation of Criz Lai  at Fun Tea Garden. The group of us met up at the shop which is located opposite Pizza Hut, Prangin Mall. The huge varieties of dim sum and the presence of everyone makes this a joyful gathering. It was really nice meeting all of them. Many thanks to Criz for arranging it!
Since I had such a late breakfast, I skip lunch and ended having some hawker food with my hubby around teatime. We went to patronized the stalls opposite Traders Hotel (formerly Shangri-La Hotel) in Magazine Road, Penang which offers delicious and cheap Penang food. The stalls are neatly line up on this lane beside Kimnovak which specializes in school uniform and accessories! I use to patronized the shop for my son's uniforms, but have missed out on the eateries then.
There was a Curry Mee stall and to my delight, they do serve Curry Chee Cheong Fun (CCF) as well!  From the mint leaves to the cubes of coagulated pig's blood, cuttlefish, taufoo bok and cockles, it was goodness CCF all the way. This version is totally different from the Chicken CCF in Cintra Street.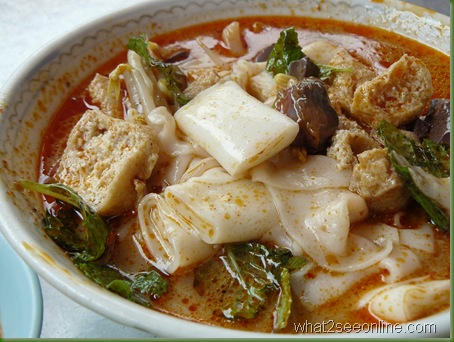 Besides CCF, we had some fried beehoon. Every strand of beehoon is coated with black soy sauce and fried to taste. I like the beehoon which is quite spongy and QQ. Hubby had a second helping of this delicious noodle.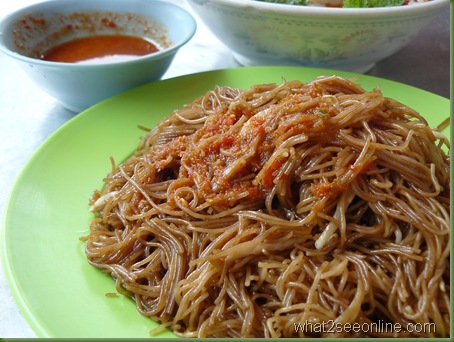 Sourish chili sauce complemented this dish of prawn fritters and lobak. Yummy!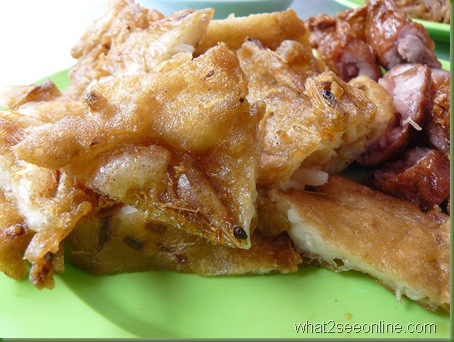 That's not all! This meal was sweetened off with two bowls of red bean soup. Every single bean is soft and tender.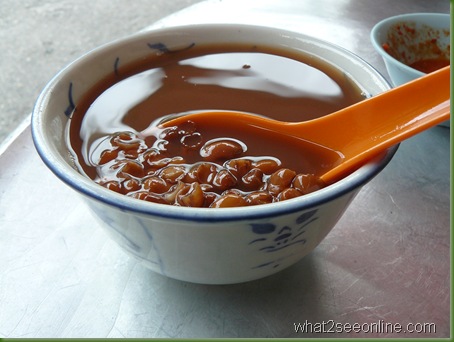 All the food sold in this lane is relatively tasty with cheap and economical prices. Many people were seen bringing their own food canister to tah pau these yummy food.
There are some ready cooked soup noodles (I am not sure of the name) plus other variations of  fried items, each with its own special taste. Do try it all.