Invited Review – Restaurant Khanna
***The restaurant has since closed down.
Restaurant Khanna is a newly opened restaurant in Penang which serves North & South Indian Cuisines. This modern and contemporary Indian restaurant is a place where customers can enjoy tasty Indian cuisines at affordable prices in a cozy indoor environment or in the open air sitting area. I had the privilege to dine at this restaurant under the invitation of Mr & Mrs Nathan. They were indeed wonderful host.
Upon entering the restaurant, one will feel the welcoming scent of rich tangy aroma of spices.
The meal started off with the Indian specialty beverage, Lassi. The chilled Mango, Strawberry and Kiwi Lassi (each at RM5) were light and frothy with just the right sweetness. Besides the Lassi drinks, the restaurant also serve fresh juices and soft drinks too.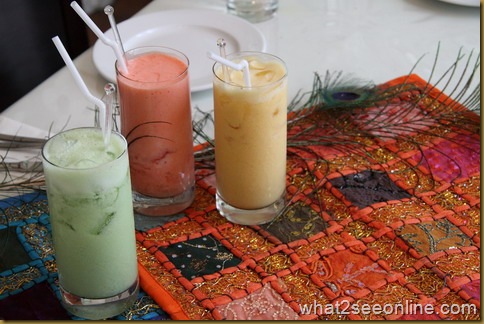 Five types of lassi are available ranging from RM3-RM5
Each table gets a free basket of Papadam. This popular appetizer is serve with freshly made mint and chutney sauce.
After awhile, the dishes were served! One of their signature vegetarian dish is the Palak Panir which combines cottage cheese and spinach in a rich creamy sauce. This dish is very suitable for those who prefer a less spicy flavor. Very unique blend, recommended on your visit here.
Check out the big pieces of cottage cheese in the Palak Panir – RM 5.00
Lamb Kofta Curry is basically minced mutton meatball in curry.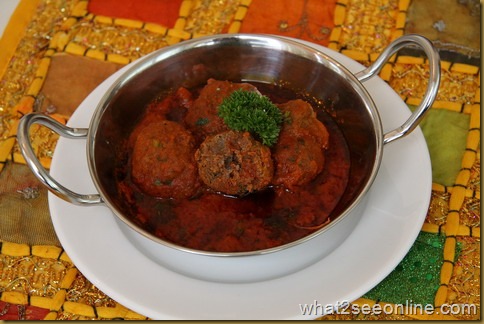 Lamb meatballs in thick spicy curry – RM8.50
Another way of cooking the minced mutton is by wrapping the meat around a hard boiled egg.  Khanna did this balls perfectly and it was served in a curry sauce topped with cheese and raisins…it was my favorite of all the dishes.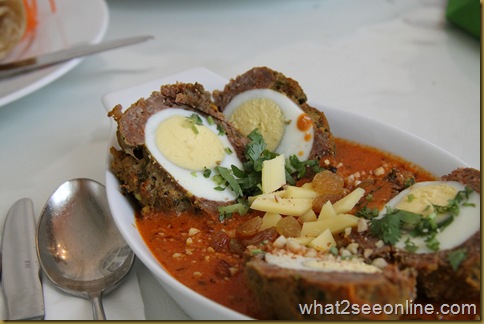 This puffy deep fried Puri is delicious eaten with the accompaniment of potato salad – RM3.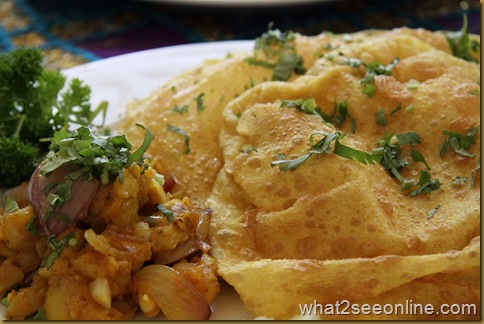 These two curry dishes that were equally flavorful, goes well with either their wide selection of bread or their briyani rice.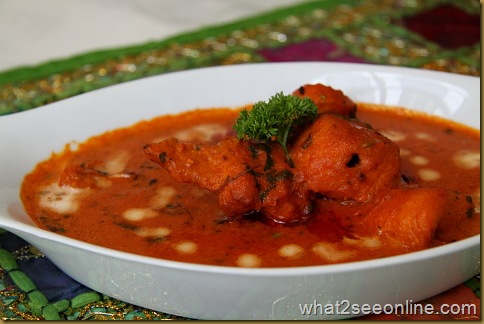 This place is packed with office workers during lunch hour. Many of them ordered from the set lunch menu which featured Roti sets and Briyani sets. In the Roti Set, the dishes of Fish Masala, Chicken Masala and Tandoori Chicken comes with an option of naan :
Plain Naan  – RM7.60
Cheese, Garlic and Butter – RM8.60
Cheese & Garlic, Kashmiri and Badura – RM9.60
The tandoori oven is the place that prepared these two dishes.

Garlic Naan goes well with the flavorful chicken meat.
Succulent Tandoori chicken set served with Kasmiri Naan.
For the Briyani Set, an aromatic plate of plain briyani comes with chutney and salad with choices of –
Vegetarian Briyani – RM6.60
Chicken Tikka, Chicken Masala and Fish Masala – RM8.60
Lamb Vindalu – RM10.60
After the spicy meal, desserts were served with choices of Mango Kulfi, Almond Kulfi and the Gulab Jamun (two pieces). Kulfi is their homemade ice cream and the texture is different from the ordinary ones, its slightly chewy. The Almond Kulfi have a nice nutty flavour of almond.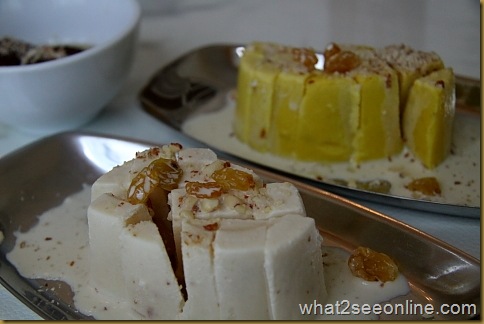 Each of the above dessert cost RM5
Besides lunch and dinner, this restaurant is also open for morning breakfast. You could drop in  for the Chapatis and Tosai with savoury curry sauce and sweet Naans filled with fruits, nuts and spices over a cup of teh tarik.
After the food tasting, I would say that Northern Indian cuisine are creamier and uses plenty of yoghurt and cheese in their dishes; whereas Southern Indian cooking uses plenty of spices and coconut milk. This beautiful restaurant do serve tasty Indian food and the prices are also kept reasonable.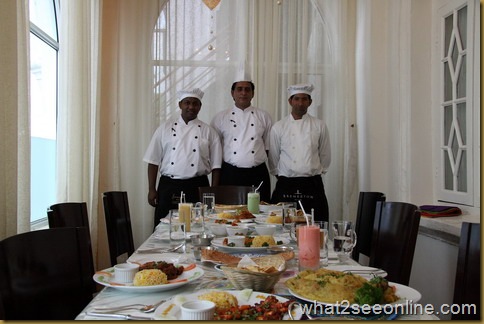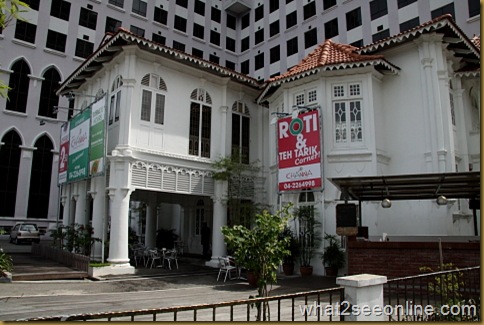 Do drop by this pork free restaurant located at the corner of Jalan Pangkor and Jalan Sultan Ahmad Shah for a meal or simply chill out with your friends over a cup of teh tarik. Click here for the Map Location.
I was told by the management that the portion of the food you see in this post will be similar to those that you order when you walk in.
Restaurant Khanna
67 Jalan Sultan Ahmad Shah
10500 Penang
Tel : 04 2264998
Business Hours : 8am – midnight (daily)
Feel free to drop by Penang Hotels for a great selection of places to stay with discount prices in Penang! Do visit their website for more information!