Penang Food – New Corner Lok Lok @ Wai Sek Kai
As usual, we were browsing and hunting through for a nice dinner, and somehow Hubby had a great idea of having some Lok Lok! Commonly on the island, we usually go to Padang Brown or the Pulau Tikus Market at night, however this time; hubby wants to try out the Lok Lok at Butterworth's Chai Leng Park, Wai Sek Kai.
We made a trip over there and we chose New Corner Lok Lok as it is the first visible stall when you enter into this one way street. In the evening, this street is turned into a hawker food haven with stalls lining up from the beginning right till the end.
Soon enough, we were seated and with the water boiled up nicely. My son took skewers of cuttle fish with kangkung with the vegetable neatly folded up.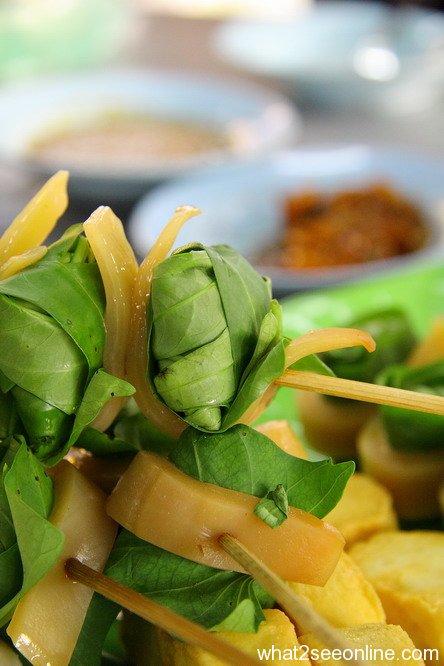 There is a wide selection of mushrooms, all of them so nicely prepared on a stick. With so many types of mushrooms to choose from, I got a few sticks of each.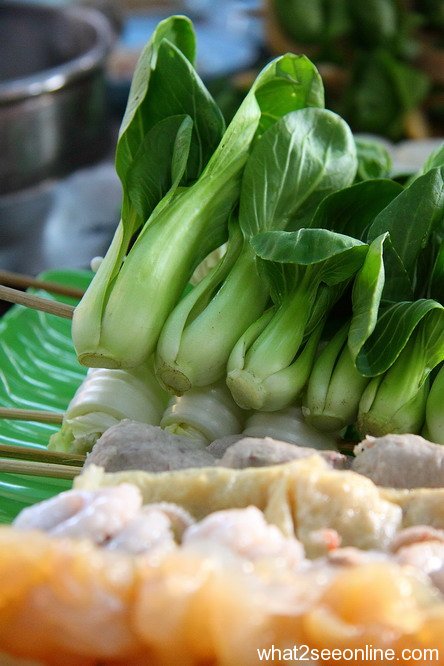 My plate filled with meatballs and greens…

There should be something for everyone here!
****
There are six types of homemade sauces on the table, all made by the taukeh himself. It's not easy choosing the sauce that you like as every one of them has its own flavour…e.g. the thick reddish sweet sauce is good for cuttlefish with kangkung. The chili sauce with lots of dried shrimp was very flavorful. All the sauces were just …oomph!
Clockwise from top: Satay Sauce, Spicy Sauce, Dried Shrimp Sauce, Thai Sauce, Sweet Sauce and the Kerabu Sauce
****
There are times when the weather may get hot, and you would prefer having your Lok Lok in an air conditioned shop instead. No worries, the taukeh also owns a shop just further down the street. On our second trip there, we visited the shop, Sim Corner Lok Lok. All the food items sold in the stall can be found in the shop as well!

Air con and more comfortable environment, all for the same price…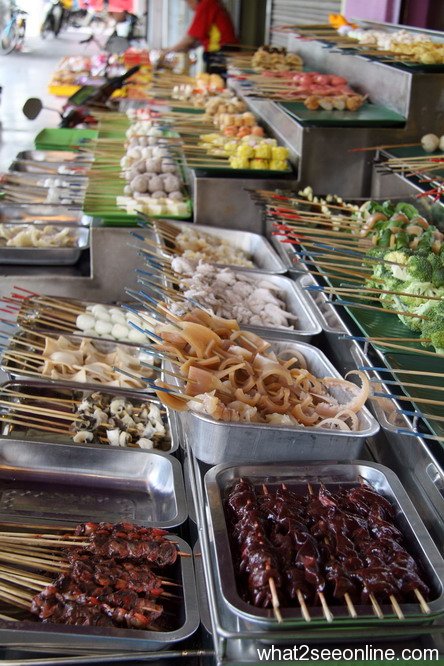 Wide selections available at the shop as well…


Enoki mushroom wrapped with Chinese Cabbage

There was plenty of other greens selection as well

Prices charged following the color of the stick, as shown above
There are also food items for frying, for example skewers of pandan chicken pieces, pig's ear and also yam rolls. Go ahead and make a trip to Wai Sek Kai and satisfy your cravings! Click here for the Map Location.
Sim Corner Lok Lok
55 Lebuh Kurau 5
Taman Chai Leng
13700 Perai
Penang
Business Hour : 5pm – 11pm
Tel : 016 4638698