Tai Zi Heen, Prince Hotel & Residence – Malaysia International Gourmet Festival 2009
The Malaysia International Gourmet Festival (MIGF) 2009 is back again in Kuala Lumpur and this extravagant event is spread throughout the month of October. This year 24 of Malaysia's very best fine dining restaurants are taking parts with each of them serving up their respective special Festival Signature Menu.
My husband and I were invited by the management of Prince Hotel and Residence to join with other distinguished guests under the MIGF one night dine around in their award winning Tai Zi Heen Chinese Restaurant.
This restaurant is known for serving an array of finest Cantonese cuisines with a touch of regional flavor added to liven up the hearts of local and international diners.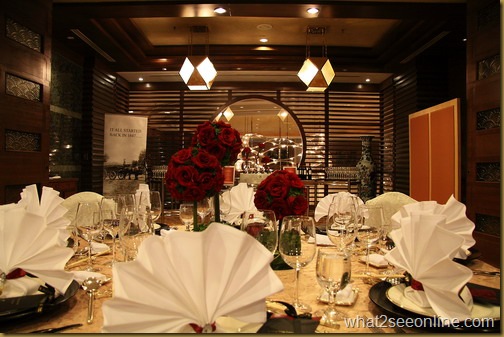 Every table was creatively decorated with red floral and candle burner
The intimating surrounding provided excellent dining experience
The guests for the evening were treated to a reception of wine and evening cocktail drinks at the Mezzanine Bar & Lounge, and we later adjourned to the restaurant. The event attended by many VIP guests was hosted by Yang Bahagia Dato' Kok Wee Kiat who is known to have a taste for only the best.
Yang Bahagia Dato' Kok Wee Kiat & the GM of Prince Hotel and Residence, Mr Lyndon Discombe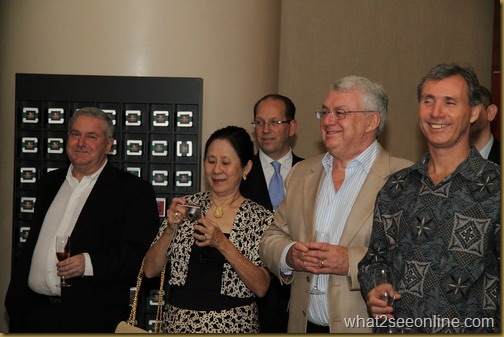 (L-R) Guy Chaplin, Datin Poh Thiam, Tim Quarm, Eugene Hutchinson  & Marco Winter
(L-R) Shane & Guy Chaplin, Marco Winter, Diong CL, Patricia Winter and Patrick McVeigh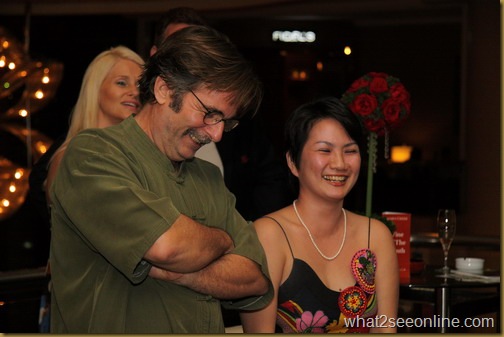 Richard Harding Gardner and Ms Diong Chae Lian
Irish Ambassador HE Eugene Hutchinson & Madam Adele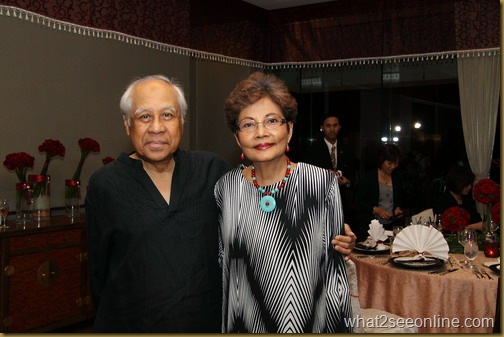 Yang Bahagia Tan Sri Dato' Seri Abdullah Ahmad & Puan Sri Datin Seri Fauzah Mohd Darus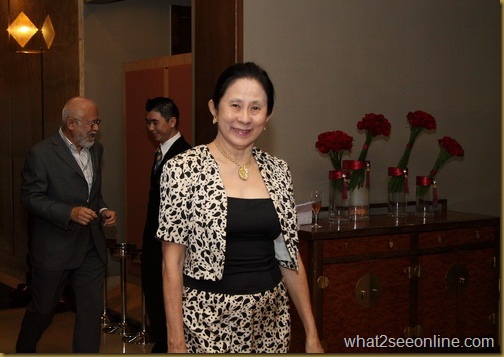 Datin Poh Thiam followed by Yang Bahagia Dato' Kok Wee Kiat
Argentinean Ambassador HE Maria Isabel Rendon with Mr Pio Trippa
Mr & Mrs Loke
Mr & Mrs Jean-Bernard Guillemin
Mr Lyndon with his family