Shangri-La's Rasa Sayang Resort & Spa 2009 Charity Christmas Tree Launch
Shangri-La's Rasa Sayang Resort and Spa Penang hosted their 2009 Charity Christmas Tree Launch at the Garden Wing Lobby recently. The hotel management started this tradition since 2007 and has been doing so every year since then.
The Christmas tree standing in the lobby was adorned with colorful mixed ornaments of dazzling lights, ribbons, golden and red balls, pine cones and Christmas flowers.
In conjunction with this early Christmas festive lighting celebration, the children from the Resource & Education for Autistic Children (REACH) was invited to participate in the lighting of the Christmas tree. Simultaneously, the hotel collected donations with all the proceeds going to this organization and the Penang Turtle Conservation Centre.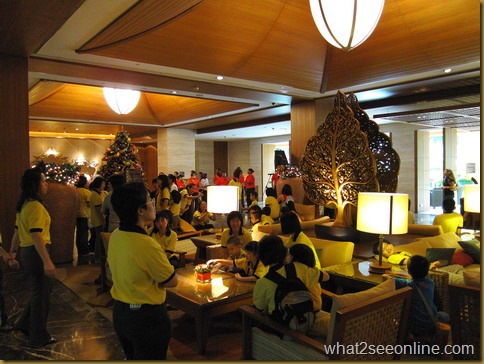 Resident Manager Mr Christian Nannucci was on hand to give the opening speech which was followed by the presentation of a 'Thank You' card by the representatives of REACH.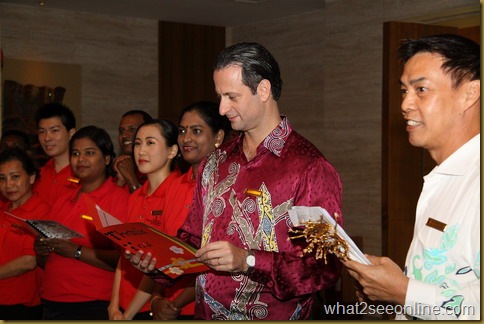 Mr Christian Nannucci then led the children in the countdown to the lighting of the Christmas tree; to usher in the Christmas season. The tree lit up beautifully, with the array of lights shimmering through the hotel lobby.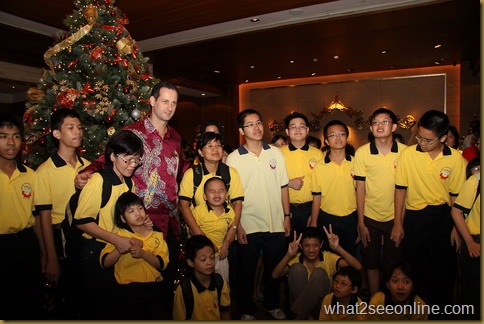 Everyone can purchase a Christmas tree tag and hang it on the Christmas tree with a written personal season's greeting. The specially designed Christmas tags in the shape of sea creatures cost RM10, RM20 or RM50 are available at the reception counter until 6th January 2010. All proceeds will benefit the above mentioned two organizations.
As this is my first review on a fund raising event, I sincerely hope all readers will come forward to support and donate to this worthy cause!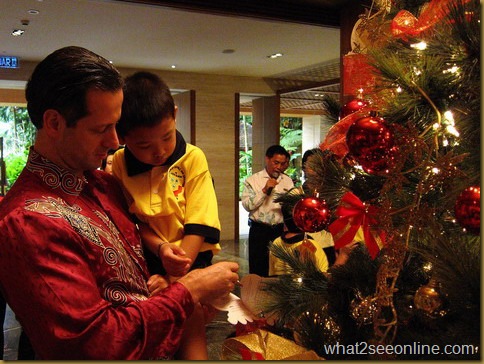 Touching moment…
Cute sea creatures Christmas tags contributed by donors