Princely Wedding Fair in Prince Hotel and Residence Kuala Lumpur
Create lasting memories of your nuptials at Prince Hotel!
Prince Hotel & Residence Kuala Lumpur helps in discovering the latest trends in the world of wedding with the Princely Wedding Fair 2010 held in its hotel on 9th January. I attended the Wedding Fair featuring more than 20 professional participating wedding partners showcasing bridal gown and groom's suites, photography, video, cakes, gifts and decorations.
Princely Wedding Fair 2010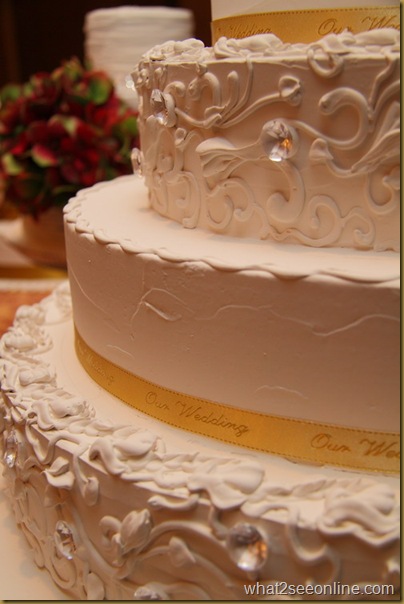 Wedding, a celebration of togetherness…
One will be spoilt for choice among the wedding partners available to choose from.
Wedding dresses and gowns…a stunning and elegant wedding attire for the bride from Carven Ong Couture. A 70% discount is available for some of the selected gowns.
Wedding cakes by Big Boys Oven appeared remarkably beautiful and exquisite. This white, round, six-tiered cake was finished with ribbons and a topper of flowers.
For the transportation choices, Classic & Vintage Bridal Cars is on hand to provide the services, with the classic Cadillac. It will definitely be a moment to treasure riding on this car on your special day.
Makeup artist from Bubbly Brides was busy doing the make-up and hairstyling…transforming blogger, Witch to the princess for the day. She was then dressed up with a gorgeous gown from De Rain Atelier.
The Mandara Spa at Prince Hotel offers many bridal beauty and spa packages with the prefect remedy to help prepare the bride for that special wedding day.
Gorgeous Witch in the Mandara Spa decorated with Balinese furnishings