Sigi's Bar & Grill On The Beach, Golden Sands Resort Penang
Firstly, I would like to wish all readers and visitors of What2seeonline.com a very Happy Chinese New Year! May the coming year be blessed with prosperity and happiness for everyone!
Now Penangites have a good reason to hit the beach with the opening of Sigi's Bar & Grill On The Beach. This new beach front restaurant at Golden Sands Resort along Batu Feringgi went through a major makeover replacing the former Sigi's By The Sea. It is set for a re-launch on the 10th of March 2010.
This stylish and casual new restaurant have many new changes, focusing on improving their customers expectations. It included choices of dining; in privacy in the private room, patio, air conditioned dining hall, or in the upper deck dining area with an excellent view of the beach front and sea.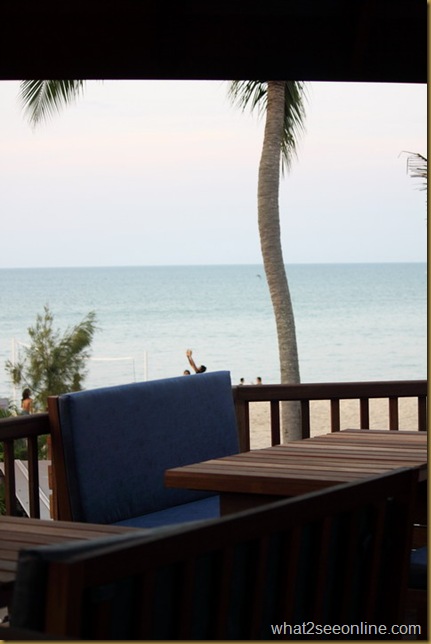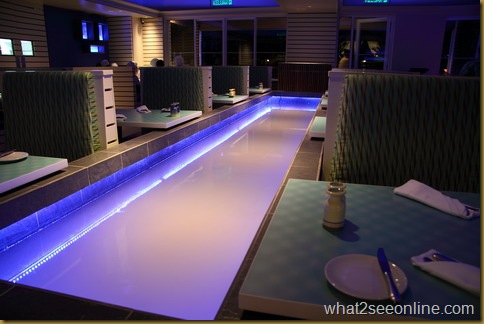 This kitchen is headed by Executive Sous Chef John Brock who brings flavor to a specially designed menu that includes contemporary Western cuisines, local delights along with grilled specialties. I am delighted to be invited again to savor some of his culinary creations.
There are over ten different types of salads listed on the 'green things' by Sigi's. I had the light and delicious  Caesar Salad (RM28) with crispy romaine lettuce served with toasted croutons, beef bacon, anchovies, shaved Parmesan and soft-poached egg together with the Caesar dressing.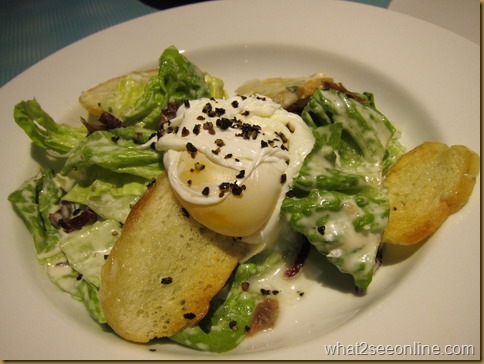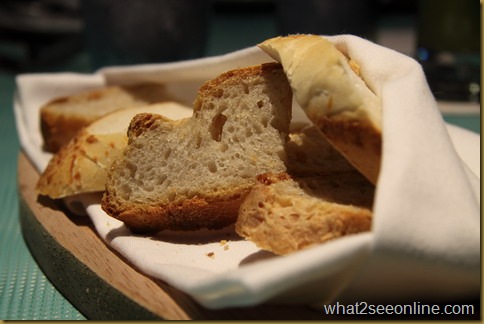 From the salad, I proceed to the 'light things' by Sigi's.
The Salt and Pepper Calamari (RM21) – This appetizer was well presented with long strips of calamari instead of the standard ring shape.  The tender calamari was nicely balanced with the red chili, coriander, onion jam and nahm jim.
Arancini Balls (RM17) – I was impressed with the lightness of this deep-fried mushroom and pea risotto balls with minted aioli.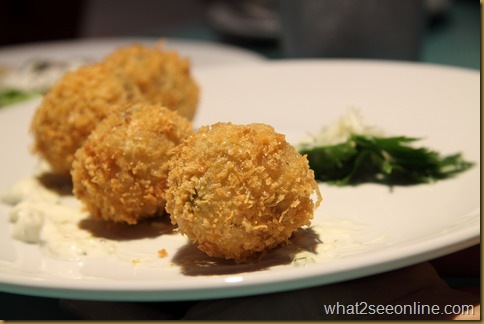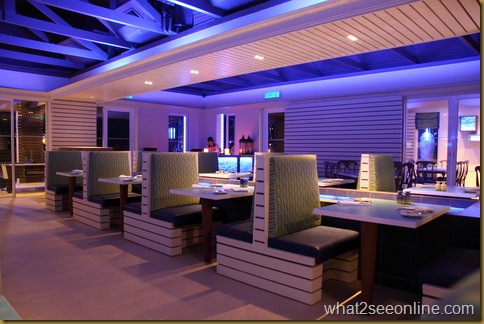 From the 'pastas' by Sigi's, I sampled the mouth-watering pasta of Braised Oxtail Fettuccine with a generous helping of parmesan, broccoli and basil (RM34). It was a very rare dish to come across, and I thoroughly enjoyed the dish!
From the series of 'signature dishes' by Sigi's, I indulged in two tantalizing plates of delicious food. The Twice-cooked Beef Ribs (RM60) has two big pieces of Australian beef ribs stewed in rich anise master stock and served on mashed potato and garlic with shallot crisps. The gravy seeped deep into the meat giving it a bursting flavor with a tinge of sweetness.
The Pan-fried Cod (RM65) was presented sitting on a spread of crushed new potatoes with pistachio aioli and fennel and caper salad. It was very fresh indeed, a beautiful indulgence for me.
Click here to move on to page 2 to continue reading this post!