Ete Cafe – French pastries, desserts and specialty coffee
BY CK Lam

Ete Cafe, a family-owned coffee hotspot in Penang welcomes customers with its specialty coffee and tea besides freshly baked cakes. Situated on Carnarvon Street, this cafe is run by Taiwanese couple, Chiang Tsung Hsun and his wife, Venessa.
Both learnt baking skills from the Le Cordon Bleu cooking school. At Ete cafe, Venessa is responsible for baking the pastry and cakes. Don't be surprised to find delicious macaroons, gateau, chocolate mousse and tarts. These sweet treats ensure a loyal following from customers who want fine French pastries.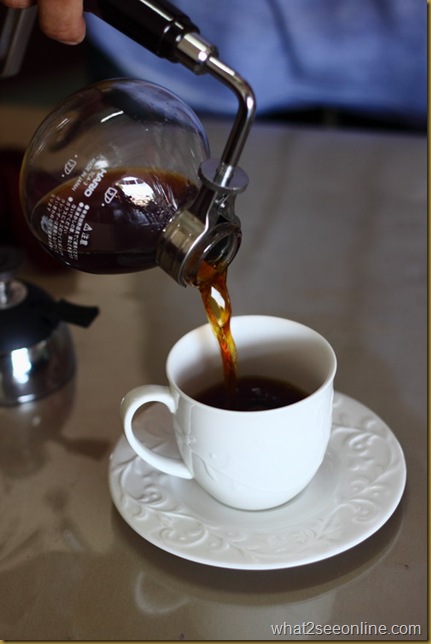 The cafe has many ways of  brewing its coffee, including the laboratory-looking siphon. The  types of coffee beans are printed on the menu with descriptions of them.
I watched how Chiang prepared our order of Brazil Santos and Columbia coffee. Both beans were freshly ground and brewed. Both beans were freshly ground and brewed. I preferred the Brazil Santos coffee as it was more full-bodied and less acidic compared with the Columbian coffee.
Besides experiencing the siphon coffee, we also  indulged in cakes.  Desserts are different every day of the week. The creations are unique as Venessa designs and makes them with various flavour combinations.
There were several exquisite  ones in the display glass unit during our visit. I got to sample two of them.  The sea salted caramel and white chocolate mousse is a rich and creamy dessert perfect with the Brazil Santos coffee.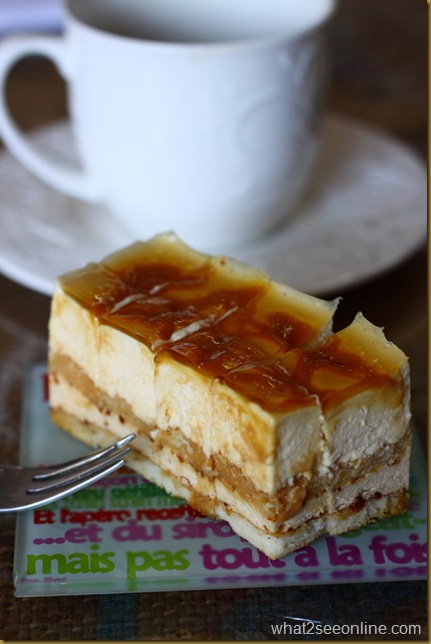 The moist chocolate cake is irresistible and  addictive.  A slice costs RM8.
In addition to sweet treats, Ete Cafe also offers savoury dishes. There were two choices on the day of my visit – quiche and chicken pizza. I ended having the latter, which is toasted until it turns golden brown. It tastes particularly nice with lots of cheese.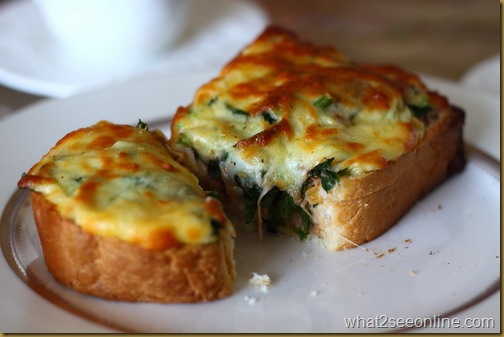 There are macaroons on offer too. This delightful sandwich pastry with icing in the centre comes with several signature flavours. Other irresistible items include alhambra, tarte normande and the crunchy fromage baton. The couple also provide  catering services for cakes  on special occasions.
Colorful macaroons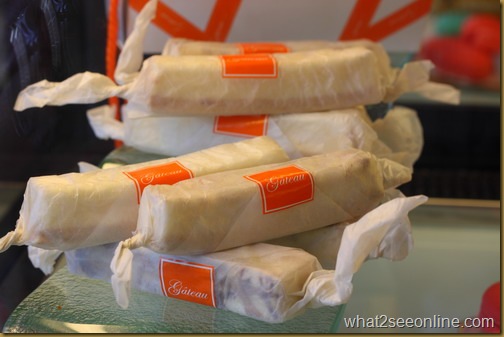 Gateau
I certainly see myself coming back for  more, with its never-ending variety of desserts and good coffee. The cafe is opposite the Carnarvon Street police station, and is not air-conditioned.  Coffee bags are seen hanging at the entrance. The interior decor is relatively simple, with a few tables that seat around 15. Parking is convenient with several car parking lots in front of it. Click here for the Map Location.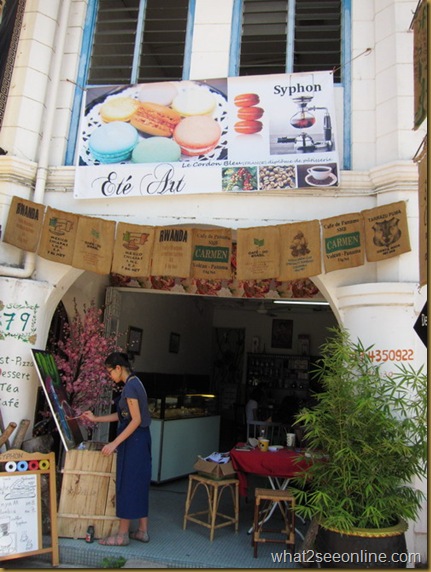 Ete Cafe
79 Lebuh Carnarvon
Georgetown
10300 Penang
Business Hours: 11:00 am – 6:30 pm
Tel: 017 4350922
GPS Coordinates: 5.416083,  100.335333
* This is a reproduction of my article published in New Straits Times