Judging on high sea – Star Cruises Nasi Kandar Cooking Competition
BY CK LAM
Judging cooking competition and experiencing the food is a great joy. I have judged in many competitions and recently was the first-time-ever judging a competition on the high sea.
Organised by Genting Hong Kong to celebrate the 20th anniversary of the founding of Star Cruises, the Star Cruises Nasi Kandar Cooking Competition 2013 was held on board the SuperStar Libra.
For those not familiar with nasi kandar, its name kandar has everything to do with old-time nasi kandar hawkers. They used to ply the streets of Penang, balancing two containers of rice and curry dishes with a long wooden pole over their shoulders.
The chosen dish in the nasi kandar cooking competition was the fish head curry, a signature Indian-Muslim dish. Spices are significant cooking ingredients, providing plenty of aromatic flavors.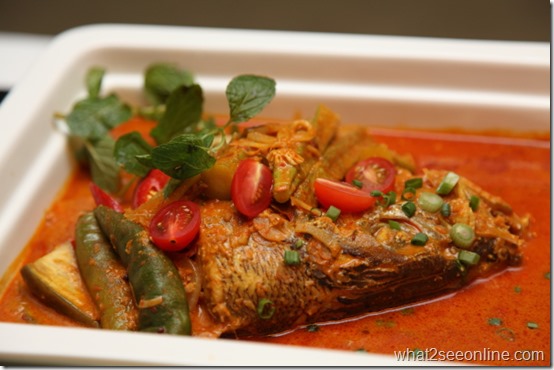 Endorsed by Penang State Tourism and supported by Chefs Association of Malaysia (Penang Chapter) and Malaysian Association of Hotels (Penang Chapter), the three days cooking competition had 32 contestants in the professional and amateur categories.
Culinary talents included professional chefs and amateurs like apprentices, students, homemakers and aspiring cooks.
Sixteen contestants competed in the professional category
The preliminary and final rounds held on the cruise ship's sun deck saw contestants gathering ingredients from a vast table, and getting their fish head curry creations ready from the cooking station to the judge's table.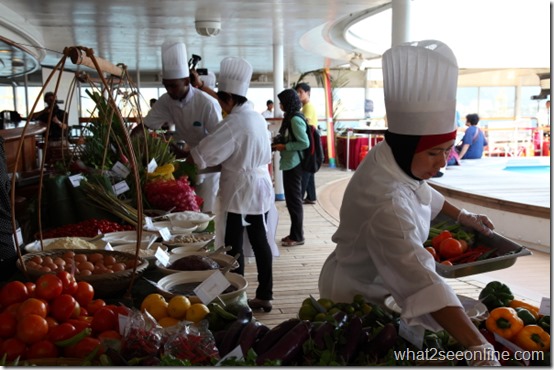 The seven-member panel of judges included Chef Sabri Hassan (chief judge), Chef Murugan Balakrishnan, Chef Billy Lee CH, Chef Mohamed Bakri B. Mohamed Said, En Zabry Mohamad Bin Madzlan, Mr. Oo Lean Hooi and myself.
"Nasi Kandar is the best theme for the competition. As many of us know, Penang is pretty well known for nasi kandar," said Chef Sabri.
Judges for the event
Judging was based on mise-en-place, hygiene, correct preparation, dish appearance, display presentation and of course the taste.
 Walked around the cooking stations judging the contestants
All the contestants created the fish head curry and a side dish in one hour thirty minutes. The competition started off with lots of slicing and chopping, followed with sauteeing of spices.
On the final day, contestants pitted their skills in a high-pressure competition to create the best nasi kandar fish head curry.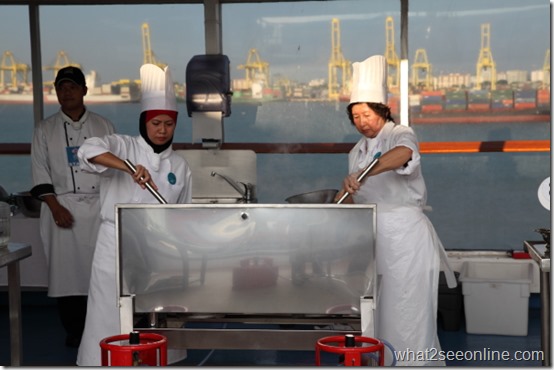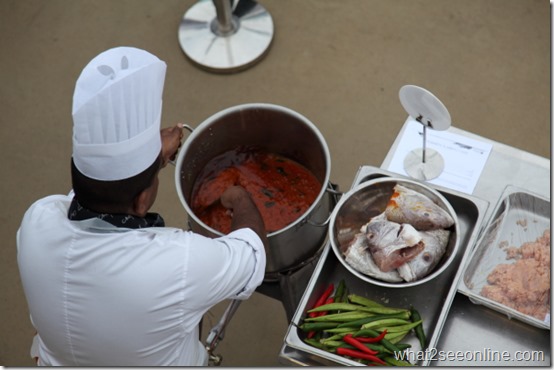 Different variations of fish head curry were presented as competitors varied in their skills.
The night concluded with the prize presentation ceremony. VIPs present during the event were YB Danny Law, Penang State EXCO for Tourism Development; Chef Peter Chan, President, Chefs Association ofMalaysia(PenangChapter); Ms. Mary Ann Harris, Malaysian Association of Hotels (PenangChapter) and Master Chef Sabri Hassan.
On hand were Mr. Eric Sia, Genting Hong Kong Assistant Vice President of Penang Operations,  Ms Vivian Sim, Senior Vice President, Corporate Communications & PR of Genting Hong Kong, Ms Joyce Tan, Chief Finance Officer of Genting Hong Kong, Ms Cheong Cheng, Assistant Vice President, Corporate Communications & PR of Genting Hong Kong and Captain Lennart Jegerfalk.
Winners of the competition walked away with cash prizes, not to mention free trips. Under the professional category, Mohd Fauzi Bin Alias claimed the Gold Medallion Award, while Jayara A/L Shanmugam and Hasbullah Abd Hamid took the Silver Medallion Award and Bronze Medallion Award respectively. The creation by Hasbullah Abd Hamid also stole the Guests' Choice Award.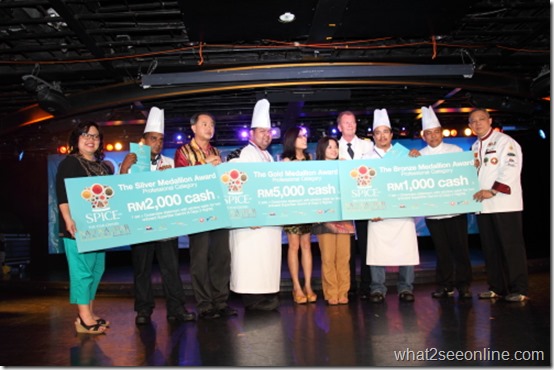 For the amateur category, the fish head curry from Maizatul Shila Bt. Mat Baki won the Gold Medallion Award. Tan Lay Li was chosen as the winner for the Silver Medallion Award and Lim Li Wei for the Bronze Medallion Award. Kathaye A/P Gopal  took home the Guests' Choice Award.
As a guest judge, it was a delightful experience, meeting friends and tasting many different fish head curry dishes prepared with creativity on board the cruising SuperStar Libra.
 Admire the beauty of Penang from the deck of SuperStar Libra
Star Cruises
Logan Heritage
6 Beach Street
George Town
10300 Penang
Tel: 04 2698 388
* Many thanks to Star Cruises for laying on this invitation.