Festive Christmas Goodies at Eastern & Oriental Hotel Penang
BY CK Lam
Christmas is on it's way!
Come the joyful time of Christmas, Eastern & Oriental Hotel Penang will be serving up an exciting array of freshly baked Christmas goodies to takeaway at the Sarkies Corner.
Prepared by Executive Pastry Chef, Richard Paul Santhanasamy and his team of chefs, the menu includes delectable sweet desserts as well as savory platters.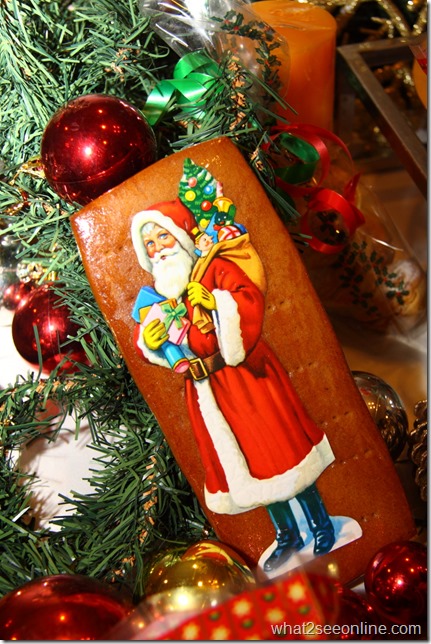 For sweet treats there is a lovely array of whimsical Christmas cookies, chocolates and renditions of classics like puddings, yule log, mince pie, stollen and much more.
There is also the ginger bread house. Surrounded with snowmen and topped with little santa claus and a white star, the ginger bread house is priced at RM60.00++.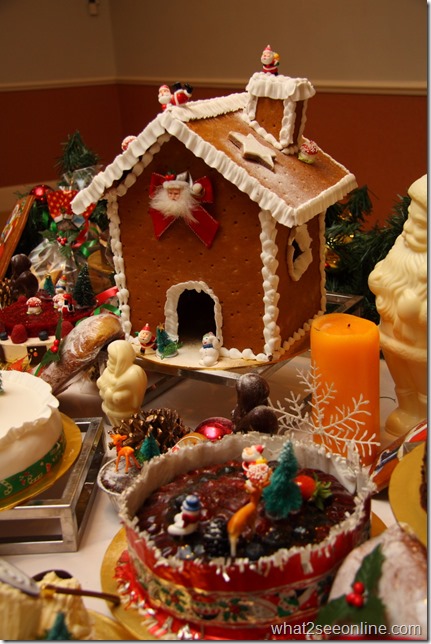 The cakes on the menu include rich Dundee Cake, Chocolate Truffle Cake, Mont Blanc Cake,  Hazelnut Crunchy Cake and Cherry-Raspberry Cake. If you like chestnut and blueberry, the Mont Blanc Cake might be the cake you are looking for.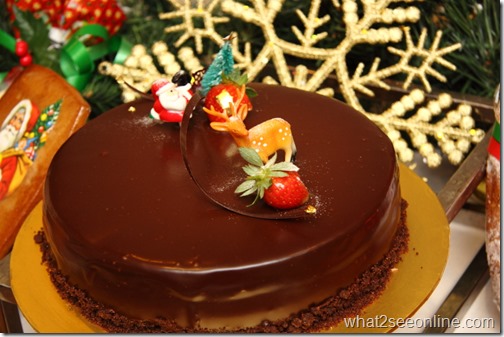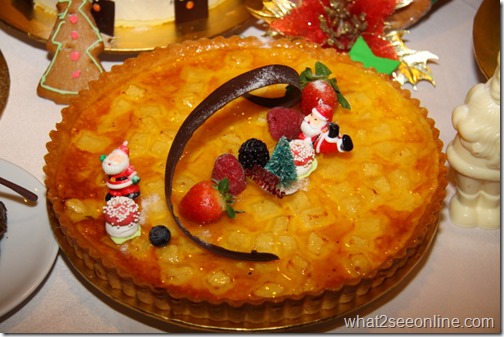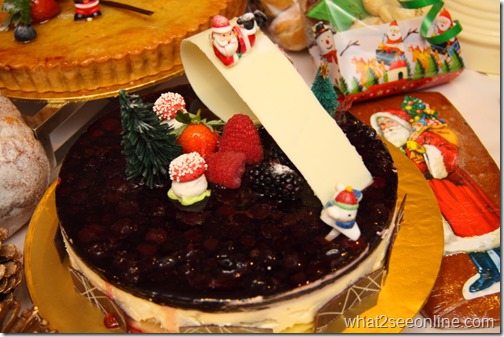 The traditional yule log cakes come in delectable flavours.
Yule log
For chocoholics, there are chocolates that come in fun shapes and flavors. Chocolate santa claus and chocolate bells are some of the choices to keep you reminded of this festival.
Be on the lookout for mince pies and also puddings, small in size but loaded with plenty of raisins and currants.
Take home the savories prepared by Executive Chef Martin Becquart. There is the Salmon en Croute (baked salmon fillet wrapped in puff pastry) with Brussels sprouts, baby carrots and roasted baby potatoes. The dish comes with basil cream sauce.
Other roasted specialities include Roast Prime Rib of Beef with mixed herb jus; and the quintessential Whole Roast Turkey with wild rice stuffing and giblet gravy.
A minimum order time frame of three days is needed prior to pick up and they are available for delivery with a RM50 surcharge.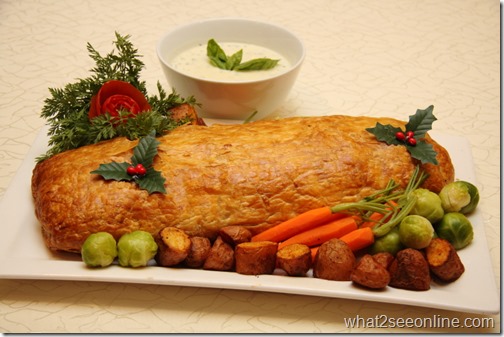 Salmon en Croute RM425++ per set
So if you want to jazz up your table with these Christmas take-home goodies, you will find them at Sarkies Corner Bakery Counter Area from 2nd December till 25th December 2014. They will be taking orders and 20% discount goes out for orders confirmed and paid by 7th December 2014.
Table pretty full with Christmas goodies
Please call 04 2222000 extension 3175 to order.
Eastern & Oriental Hotel Penang
10 Lebuh Farquhar
10200 Penang
* Many thanks to Eastern & Oriental Hotel Penang for extending this invitation.