Flavour Guide on Penang Hawker Food: Cendol
BY CK Lam
Penang is a hawker paradise with a huge variety of interesting street food stalls offering plenty of good and reasonably priced Chinese, Malay and Indian cuisine. I revel in the delights of hawker food, sold throughout the market area, neighbourhood stalls and the narrow back alleys of Penang.
Some of the stalls offer sitting areas while others have none, so you may have to eat while standing up – a bit of a challenge. However, it's an even bigger challenge to decipher what goes into each dish and just where those flavours dancing on your palate stem from. This is where I can help.
 Teochew Cendol
What it is: Teochew Cendol is definitely the most popular dessert in Penang. The dessert is made of finely shaved ice, boiled red beans, aromatic palm sugar or gula Melaka, creamy coconut milk and the queen ingredient is the soft green bean flour noodles flavoured by fragrant pandan juice called cendol.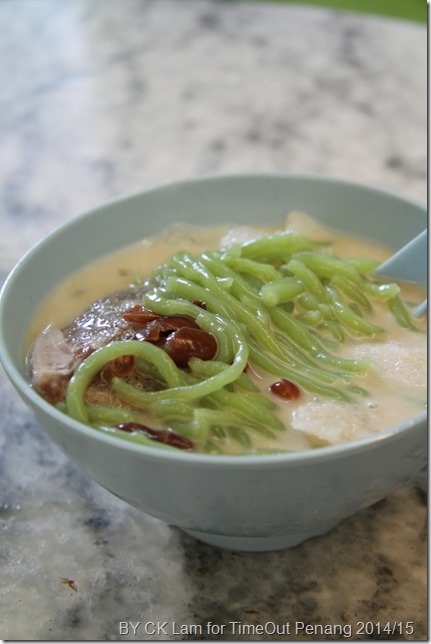 How it's prepared: The mentioned ingredients are piled on top of each other. Palm sugar is preferred because it is aromatic, and has a distinct lightly pungent flavour. Decreasing the amount and thickness of the palm sugar will result in less aromatic flavour, which is why this sweet dessert has to have the right combination of ingredients.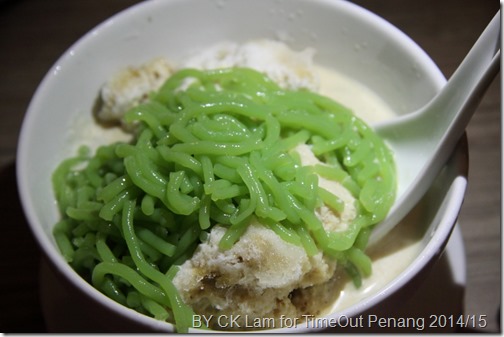 Nowadays we can find a variation of cendol that comes with durian, ice-cream and glutinous rice. It's a perfect dessert to have on a hot day.
Ingredients in a cendol complement the coconut milk and palm sugar
Where To Try:
Penang Road Famous Cendul
Junction to Macalister Lane and Burma Road
Off Burma Road
George Town
Penang
Open from: 11am – 4pm
Closed on Sunday
Tip: Besides the standard cendol, you can expect other cold beverages here, too. Its popularity is due to its quality and generous serving of ingredients. Check out their air pegaga, a greenish herbal drink known for its cooling effect.
Tony Ais Kacang
Hillside Foodcourt
Jalan Tanjong Bungah
Tanjong Bungah
Penang
Tip: Nothing beats the favorites of cendul and ice-kacang here. They serve milkshakes, floats, fruit cocktails and sundaes too.
BM Best Cendol
Medan Selera Jalan Danby
Bukit Mertajam
Tip: They add texture to this cold dessert with chewy, sticky glutinous rice steamed with coconut milk.
* This is a reproduction of a part of my article published in TimeOut Penang guide 2014/15. The guide can be purchased at their website.