Wine & Dine at Georgetown Wines, Leith Street, Penang
BY CK Lam
Georgetown Wines is one of the new wine bars in Penang, located in a charming setting of an old refurbished mews. The wine bar offers exquisite selection of Old and New World wines, ranging from the established labels to artisanal boutique.
The Georgetown Wines is by name associated with wines but food is also an attraction itself, with creations by chef Aldrien Moh.
On our second visit to Georgetown Wines, a selection of red and white have been selected to accompany the menu.
The evening simply begins on a bubbly note, with a glass of Pommery Brut Royal. The refreshing full-bodied champagne from the French Champagne in Reims awaken our palate for the next course.
From there, we were introduced to the 2012 Domaine Joblot Givry 1er Cru Clos de la Servoisine. This is one white wine that grows on you. Made from the grape variety Chardonnay B, the dry wine was enjoyable on its own and also paired well with the small plates.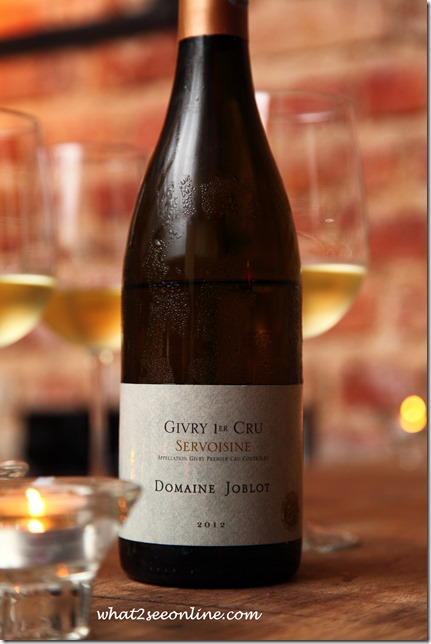 We had two small plates, starting with the Parsley and White Wine Clams. The dish will lead you to think of clams cooked with chopped parsley and garlic. The added Sauvignon Blanc brought some nice acidity.
This seafood dish can easily be made into a light meal with a crusty loaf of bread.
Parsley and White Wine Clams RM24
The Spanish Bikini is a Spanish dish of cheese and ham toasties. The combination of white bread with white truffle oil, jamon serrano and manchego cheese was served piping hot. It was appetizing, with the ingredients melded together with a kick of cheesy creaminess.
We shared the Spaghetti Aglio Olio, a simple pasta dish served topped with shaved parmesan and a good grind of black pepper.
Prepared with garlic, extra virgin olive oil and finely chopped parsley, the added red chillies gave the dish a nice spicy bite.
 Spaghetti Aglio Olio RM24
The Rosemary and Anchovy Grilled Prime Rib is a true indulgence. While having the right balanced of taste, chef Aldrien also emphasises on the grilling method and resting time of the meat. Cooked to perfect medium-rare, the 300gm 100 Days aged grain fed Australian prime rib has chopped rosemary played against the saltiness of the anchovies.
Served with mustard and asparagus, the evenly pink meat with feisty notes was deliciously moist and tender, and goes well with the 2013 Merlot from Rawson's Retreat. This red wine with fresh and vibrant flavors displayed varietal aromas of cassis and liquorice.
2013 Merlot Rawson's Retreat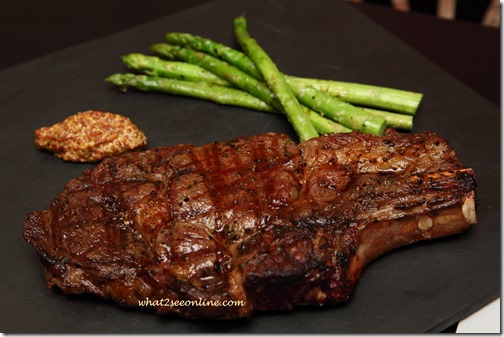 Rosemary and Anchovy Grilled Prime Rib (For Two) RM96
A final gesture by chef Aldrien was the GTW Churros – long fluted deep-fried fritters. Crunchy on the outside and soft on the inside, the churros were delicious when dipped in the accompanying velvety dark chocolate sauce.
GTW Churros RM16
The evening was an experience to remember, with not only palate-pleasing fare and wines, but also good conversation with Mee Lyn.
The cellar is stocked full with wines from around the globe. For those looking to unwind with a drink and yummy tasting plates, the sommelier is happy to introduce the wines and recommend wine pairings.
The Gerard Bertrand Cote des Roses Rose, Pommery Champagne and Gerard Bertrand Cote des Roses Rouge are some of the recommended wine specials for the coming up Valentine's Day.
 The Gerard Bertrand Cote des Roses Rose with a lovely rose design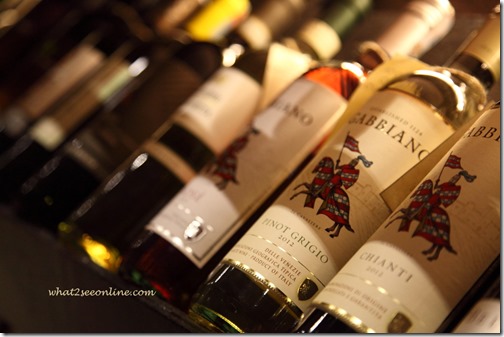 Georgetown Wines
19-19A Lebuh Leith
10200 Penang
Tel: 04-262 1011
Business Hour:
5pm – 12midnight (Monday – Thursday)
5pm – 1am (Friday – Saturday)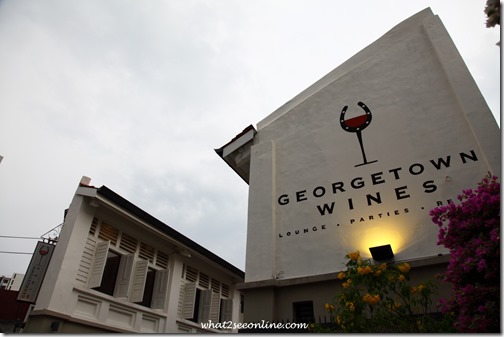 * Many thanks to Georgetown Wines for extending this invitation.