Spoon Cafe at G Hotel Kelawai Penang – Jamu Selera Buffet Dinner
BY CK Lam
Spoon Cafe at G Hotel Kelawai Penang is offering guests to Jamu Selera with Satu Malaysia menu of traditional Malay and Asian cuisine for the coming Ramadhan.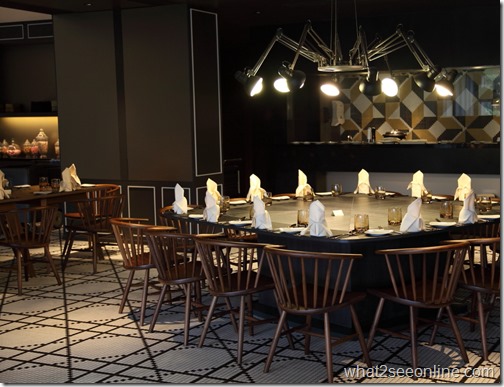 Dining indoors at Spoon Cafe
The hotel has sous chef Ketut Gede Dodi and executive sous chef B.K. Ong working hand in hand in whipping up five menus weaved from classics and nostalgic dishes.
Chef Ong has 20 years of culinary experiences while chef Dodi brings with him more than 12 years of international experience, having worked as a chef on board a private yatch and also as chef de partie.
"The Jamu Selera is about cuisine from the different states of Malaysia. Everything is prepared in-house with fresh ingredients to delight the taste buds. Freshness includes serving small portions of food each time," said chef Dodi.

From L to R – Chef Dodi, Chef Lim and Chef Ong together
with Mr Michael Hanratty, General Manager of G Hotel
Expect to find dishes such as sotong berempah, ketam bercili, kurma telur, nasi briyani, gulai ikan masin dengan nenas, dhall lobak putih, sotong goreng bawang, daging masak hitam, nasi tomato, daging kodiang and sotong goreng kicap.
"I highly recommend the gulai burung puyuh, rendang daging and ayam percik ," said chef Dodi.
Ketam bercili Pulau Langkawi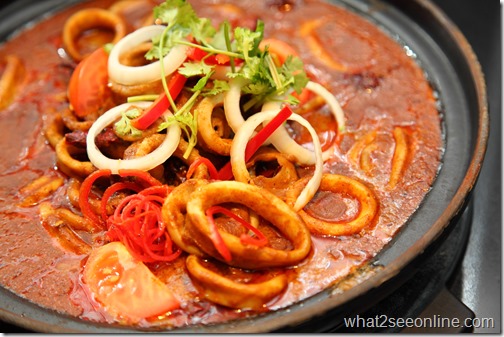 Sotong Berempah
Kari ikan
Ayam masak kicap mamak
Over at the appetizer counter is the ulam-ulaman with zesty condiments, along with nasi impit with serunding ayam and daging, and seafood on ice.
The choices of soup are: sup telur cendawan and sup ekor berembah while nasi comes with choices of nasi hujan panas and nasi putih pandan. In addition to these, there is the creamy porridge of bubuk lambuk seri G Kelawai.
Some of the recommendations by chef Ong include daging paprika, gulai ayam, udang goreng sambal petai, ikan kurau goreng berlada and kari kambing a la bakar bata.
Check out the action stalls and show kitchen offering roti canai, banana fritter, mee ketam, murtabak, laksa Kuala Kedah and tandoori leg of lamb with mint yogurt. At the grill stall, there are choices from both land and sea – prawns, fish, sausages, and lamb. The laksa Kuala Kedah comes with a wealth of flavors and raw ingredients.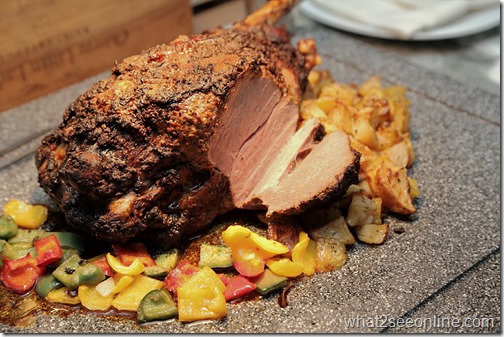 The menu also includes a plethora of desserts besides the customary air bandung, air kurma and dates. Choices include sago gula Melaka, pengat pisang, bubur kacang hijau, ice cream, chocolate fountain, assorted fruits and cakes like the black rice cheesecake. Recommended by chef Dodi, the creamy cheesecake is chockfull of black gultinous rice.
Sago gula Melaka
The Jamu Selera Dinner Buffet is available from 18th June to 16th July 2015. It is priced at RM115 per adult, RM58 per child, RM69 for senior citizen, and is served from 6.30pm to 10.30pm.
The Riang Raya Lunch and Dinner are available on 17th and 18th July 2015, and priced RM92 per adult and RM115 per adult respectively.
For more information, call 04- 2190000.
G Hotel Kelawai
2 Persiaran Maktab
10250 Penang
* Many thanks to G Hotel Kelawai for extending this invitation