Penang Local Coffee Hawker Stall @Noordin Street
BY CK Lam
In case you haven't heard, traditional local coffee (kopi) with coffee art is in. Evelyn Ang is leading in serving the traditional local coffee differently at her Star coffee stall 星星 tucked away by the roadside in Noordin Street, Penang.
There is much history to the 'tiga roda' coffee stall. Evelyn had spent decades working alongside her husband at the stall previously located at the lane between Noordin Street and Magazine Road. Over the years she learned much about the coffee beans and took interest with coffee art.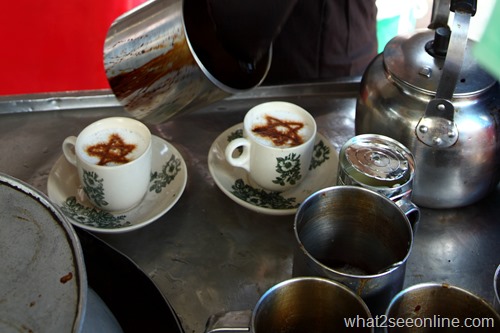 Pay a visit to their new location which is a little off the beaten path. Order a cup of 'coffee tarik' and watch your cup of coffee being prepared. Evelyn uses the simple traditional method of brewing local coffee, using a metal pot and a cloth stocking filter.
Hot water is added to the sweetened condensed milk and given a good stir, and the star shape pattern (made from coffee) is drawn on it. Once done, coffee is then blended slowly with the milk.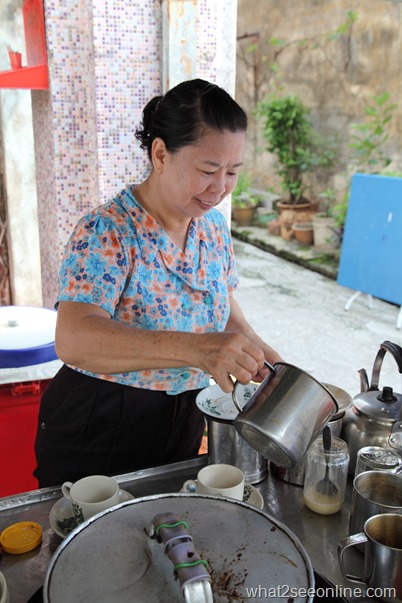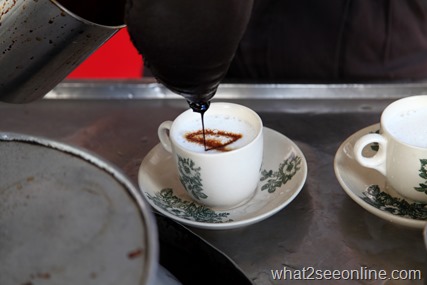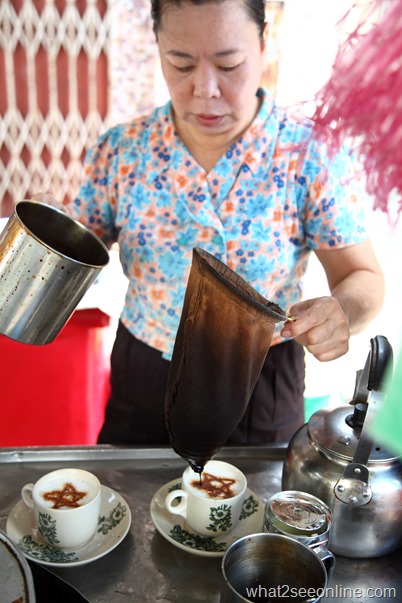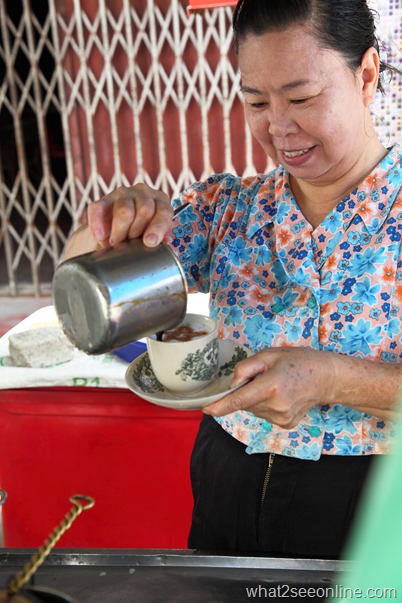 The combination of coffee and milk is put together for the price of RM1.50. It is thick with the preferred strength of my brew, and with a slightly sweet note running through it.
Besides varieties of coffee, tea and milo are also served.
Evelyn will be manning the stall from around 2pm till 6pm and that is the only time where you can sample the coffee with coffee art. Her husband will be serving the drinks from 9am till 2pm.
The stall diagonally opposite from Cititel Express has unbeatable view of Menara Komtar Complex (Kompleks Tun Abdul Razak). The couple had set up a small sitting area beside the stall, with around a dozen seats.
Star Coffee Stall 星星
Noordin Street
George Town
10300 Penang