Biscuits from Childhood @Hup Hoe 合和饼家
BY CK Lam
Starting off in a small shop in the tiny town of Simpang Ampat, Seberang Perai, Penang in 1914, Hup Hoe Biscuit 合和饼家 has now reached its third generation.
In 2003 the biscuit company shifted to its new double-storey building in Jalan Besar. The ground floor of the shop is stacked from floor to ceiling with containers of biscuits.
Mr Leo Sew now runs the business which carries and sells a mixed range of biscuits. The homemade biscuits are very fresh, with favorites of the good-old-days and dozens of innovative additions. It makes it very easy for visitors to find their biscuit of choice here.
Like many children of my generation, we grew up with old choices like roti tiau (crunchy bread stick), pong pheah, roti susu, atap chi, and much, much more.
The atap chi with colorful hard icing top which melt-in-the-mouth stood the test of time. It is a favorite with children and connects the adults to their happy and comfortable childhood moments.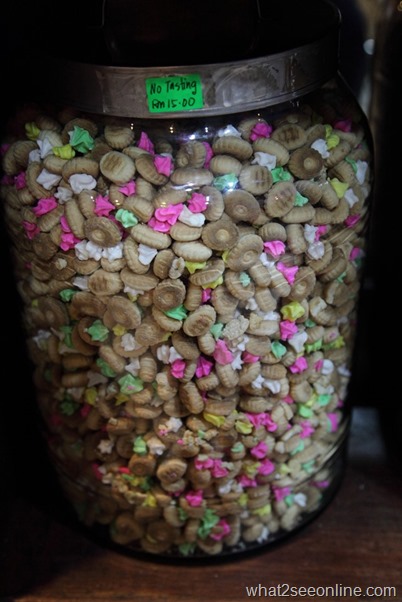 There are also the delectable biscuit embossed with eye-catching animal image. Children will most probably love this pop in the mouth biscuit.
Roti chiat is also something many grew up with as children. Covered with and without sugar, these two crunchy and crispy biscuit are simple but addictive.
Hup Hoe's signature roti tiau enjoys a following. In Malaysia, many names were given to this biscuit, such as bread rusk and bread stick.
The simplicity of the crunchy roti tiau makes it a perfect accompaniment to a cup of local kopi-o. It becomes soft and heavenly soaking up the coffee. It has since hit several cafes in George Town as a popular bite to serve alongside a cup of long black.
Another biscuit that have been around for a while is the sesame biscuits. This old-fashioned circle biscuit topped with toasted sesame seeds and groundnuts is one crispy and nutty specialty to discover.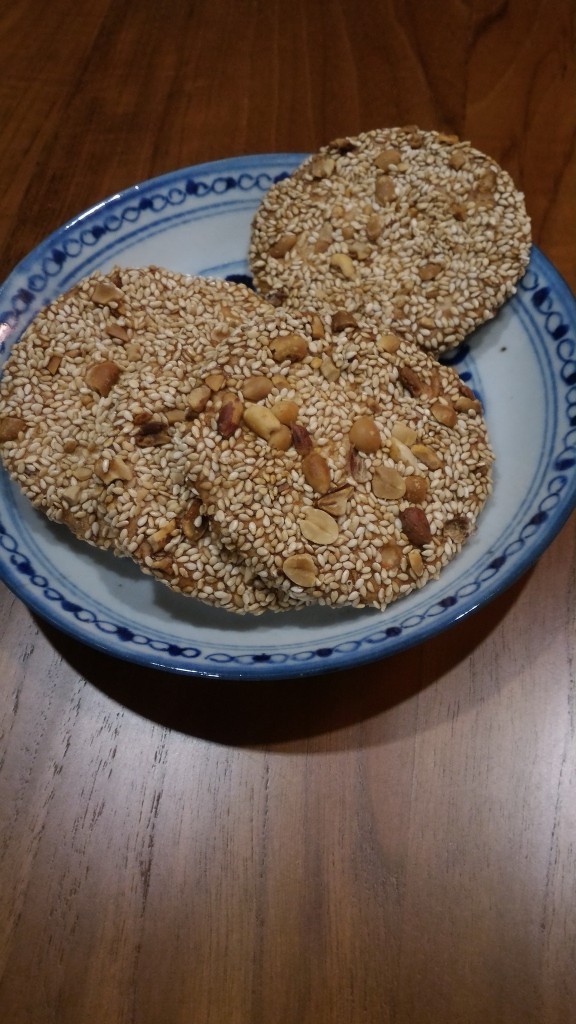 On weekends and public holidays, the shop is lively with visitors lining up for their takeaways. The biscuits are wrapped up in the shop's red-themed bag.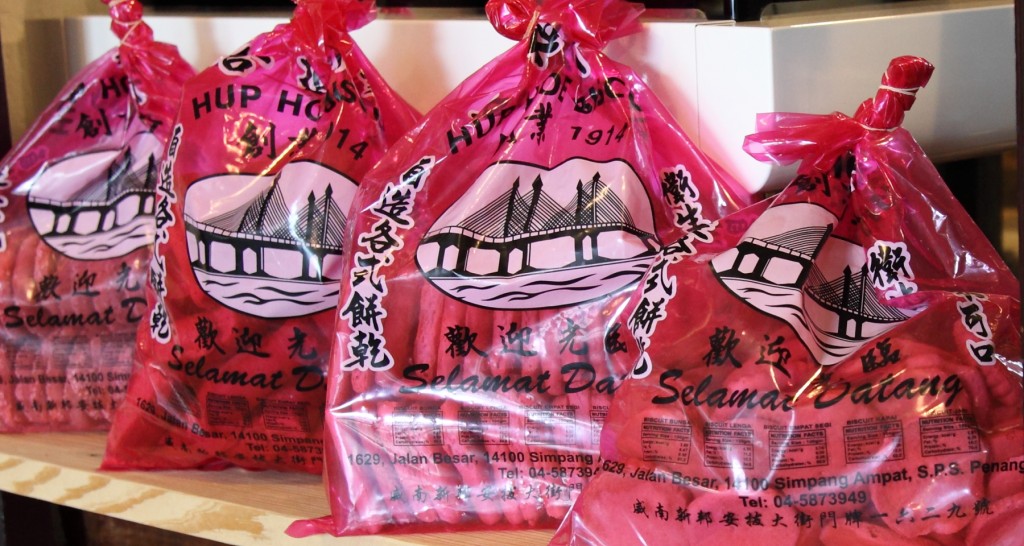 However, if you are on the island and would like to try the biscuits from Hup Hoe, you might want to look at Das Rad Cafe. Several types of biscuits from Hup Hoe are available at the bicycle-themed cafe.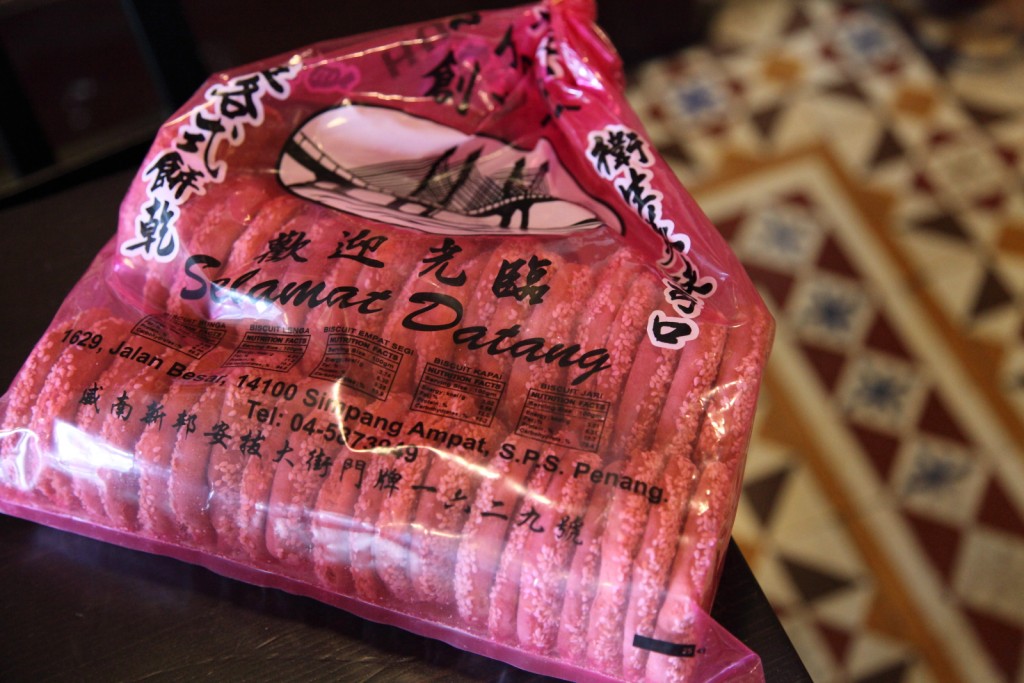 Hup Hoe Biscuit shop is open daily from 8.30am till 8pm. Click here for the map location. It will take around 20 minutes drive from Bukit Mertajam.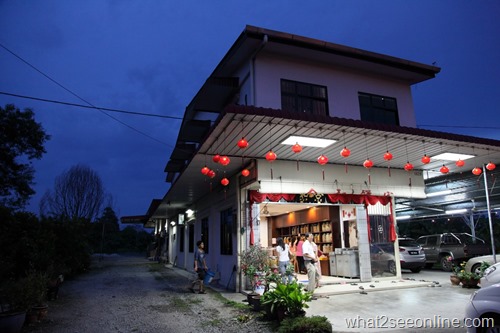 Hup Hoe Biscuit
1629 Jalan Besar
14100 Simpang Ampat
Seberang Perai
Penang
Tel: 04-587 3949