Perth – Dinner at Cott & Co. Fish Bar, Cottesloe Beach Hotel
BY CK Lam
My six-day five-night Perth trip in September 2015 sponsored by Tourism Western Australia and organized by Foodsion 食尚 truly allows me to discover more of the city. My series about Perth will be published on a weekly basis, focusing mainly on the plethora of culinary offerings in Perth's food spots while also touching on the travel attractions and accommodation.
After hours of exploring Rottnest Island, we headed down to Cottesloe Beach, overlooking the Indian Ocean. The weather was fine and we had the opportunity to relish Cottesloe's famous sunset before we crossed over the road to Cott & Co. Fish Bar for dinner.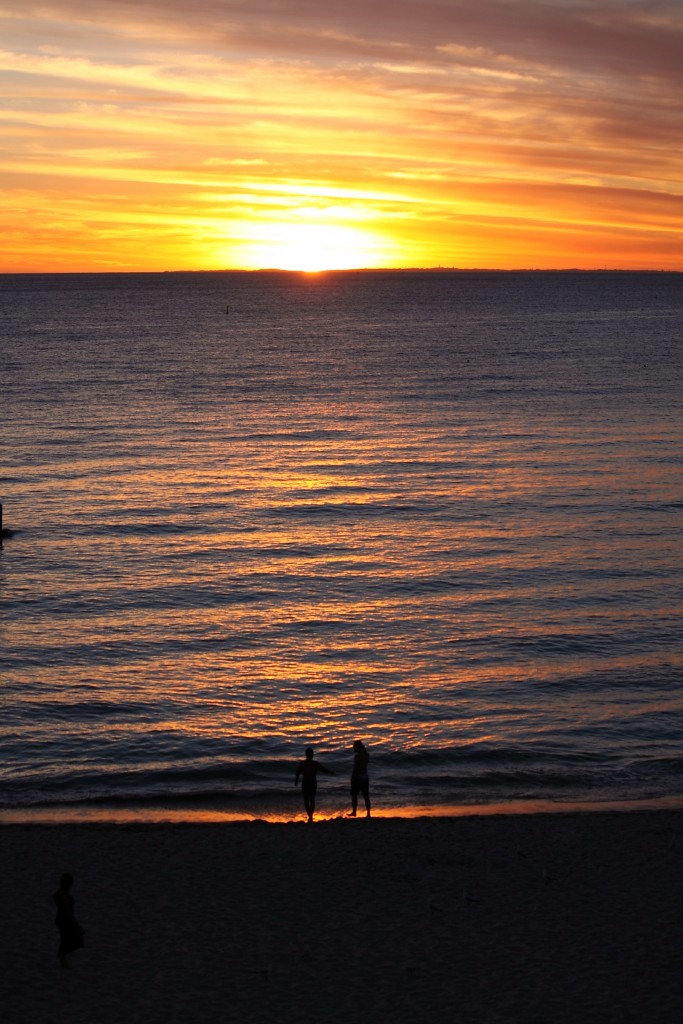 Occupying a space in Cottesloe Beach Hotel, the Cott & Co. Fish Bar with floor to ceiling beachfront windows, offers a touch of Mediterranean ambiance. Seating choices include stool-and-long-bar-style seating and communal tables.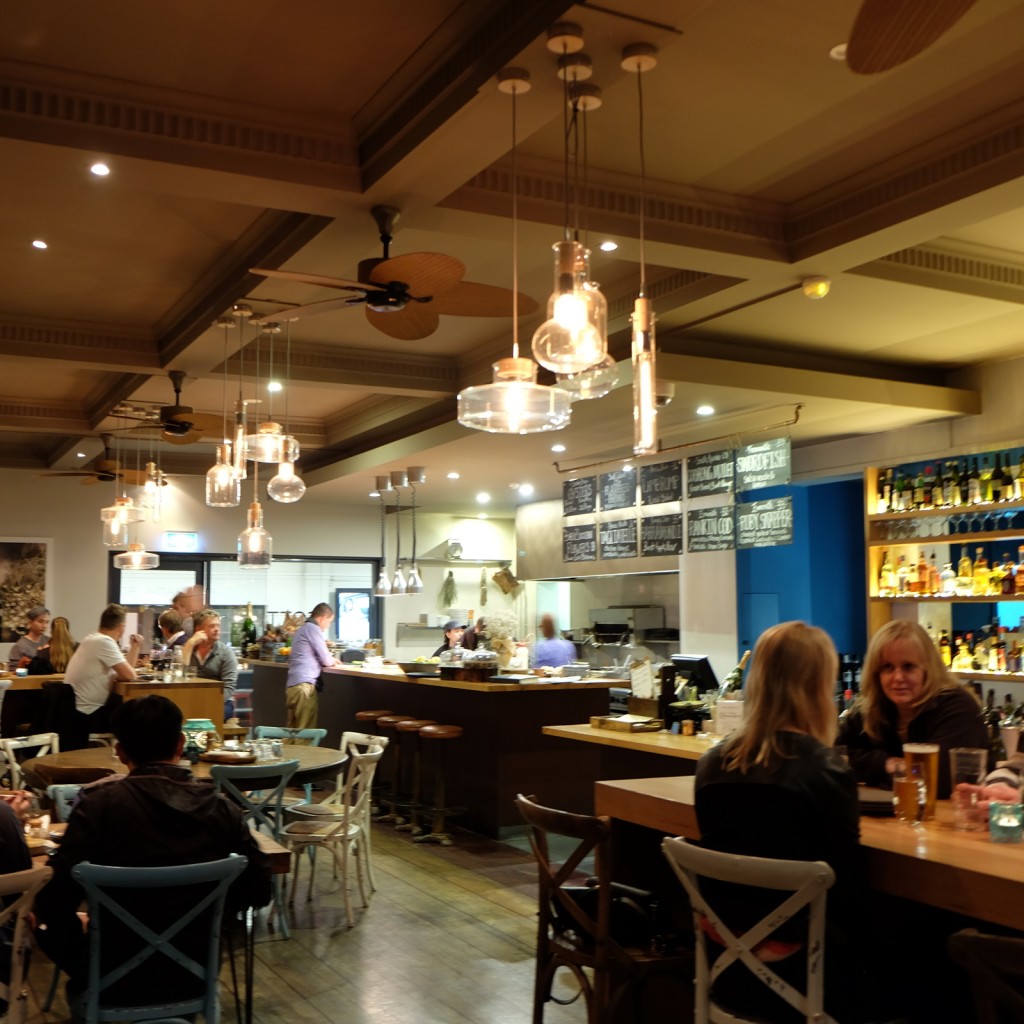 Our dining experience at Cott & Co. Fish Bar was enjoyable, with a parade of the shared plates, mains, daily specials and sides prepared with local seafood and seasonal produce.
The shared plates offerings will sate many a rumbling stomach: such as the Fremantle sardines, cheeses, oysters, and cured meats.
Cheeses are served with pickled pear and wholemeal lavoche and diners can have have a choice of one, two or three cheeses. Choices include full and creamy cave aged cheddar with a tangy bite, and the salty and sweet baw baw blue cheese from Gippsland, Victoria.
The dish of Fremantle sardines had the fish, rocket, Spanish tomato and aioli served on char-grilled sourdough.
Smoky bay oysters
Another wooden platter came plied with an abundant of cured meats – prosciutto, salami, and bresaola (air-dried beef cured with juniper berries and bay leafs). The meats were balanced nicely with bites of house pickled vegetables, grissini and crispbreads.
Chalk boards hang above the bar lists daily specials like the juicy and flavorsome Skull Island Flambeed Prawns $29, as well as something as simple and light as Baby Zucchini Flowers $18.
The housemade tagliatelle prepared with chicken breast, arrabiata and wild rocket was well cooked and pleasingly toothsome. Mighty in both size and taste, the pasta dish will set you back at $26.
If you want a fish dish, you'll find choices like mullet, swordfish, ruby snapper and rankin cod. For just $26, you will get a main of Cott & Co fish & chips made with fresh WA snapper and served with house made tartare. The kitchen also pleases those who like swordfish, done with salsa verde $33.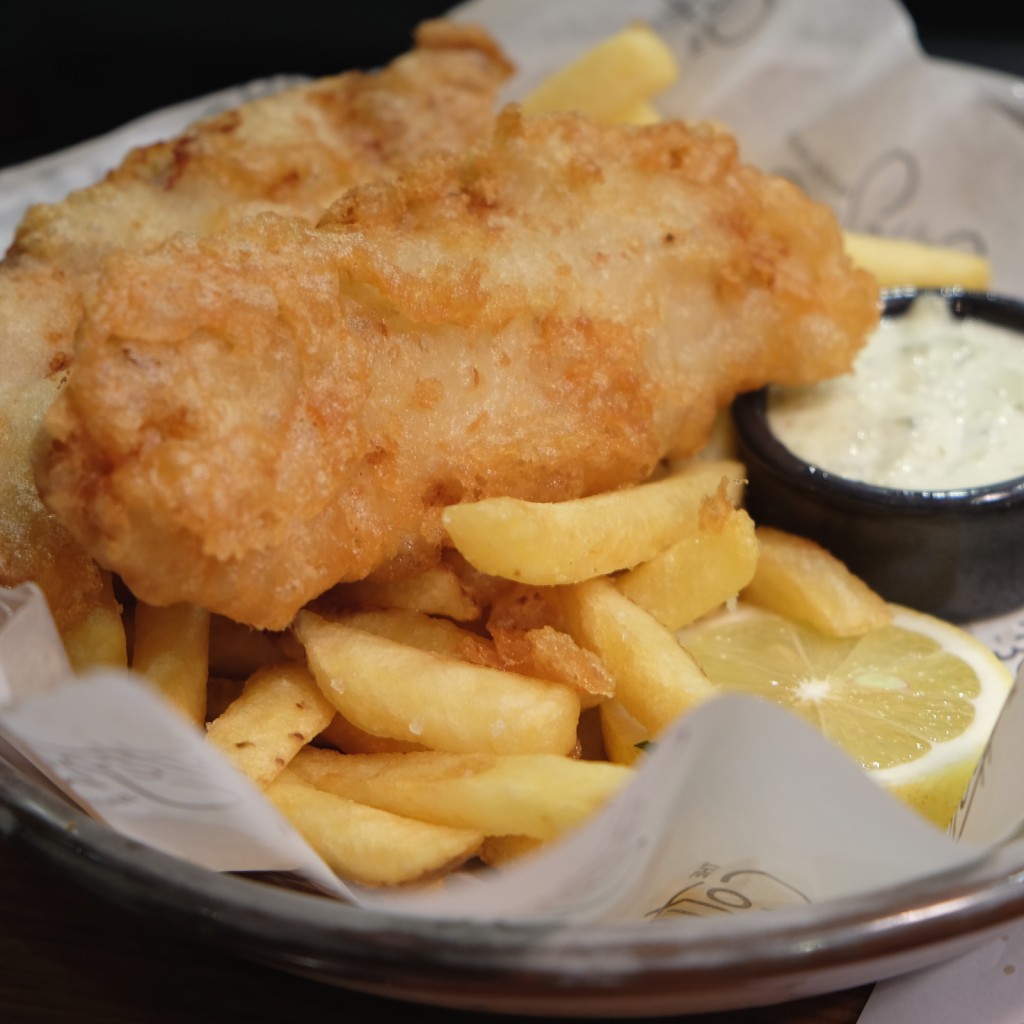 Larger appetites can look out for meatier options such as Butterfield Bistecca sirloin prepared with parsley, garlic and lemon $32, and Lamb Rump with lentil salad  priced at $34. For me, I forgo the meat dishes in favor of the many shared plates, pasta and seafood dishes.
There are many sides to add-on to the meal, such as grilled harissa honey carrots, tahini yoghurt, and roasted golden chat potatoes perked up with truffle, thyme, lemon zest and porcini salt. All these comfort sides are best for sharing.
We had our meal with some local beers and wines and ended with desserts.  I definitely look forward to savor the food at Cotts & Co. Fish Bar.
Cottesloe Beach Hotel
104 Marine Parade
Cottesloe WA 6011
Telephone: (+61 8) 9383 1100
* Many thanks to Foodsion 食尚  and Tourism Western Australia for being such gracious host and accommodating me Down Under.