Botanica Mansion in Balik Pulau, Penang
Botanica Mansion in Balik Pulau, Penang
Situated within Botanica. CT development in Balik Pulau, on the south west region of Penang Island is the Botanica Mansion. Enveloped by landscaped greenery, the English mansion built in the early 1881 is now beautifully restored with a colonial feel, with preserved old British inspired archways and door frames, and French inspired windows.
The Botanica Mansion features the  clubhouse, restaurant and four suites. The clubhouse, which solely serves the Botanica.CT residents, offers leisure facilities on site, such as the gymnasium and outdoor swimming pool. The restaurant located in the main structure of Botanica Mansion is open to the public. On the other hand, the four suites offers a variety of design concepts with comfort of modernity for travellers choosing to spend the night.
The interior and the exterior of the mansion has commissioned art pieces by Blijde Ligthart and James Lee, and also Ernest Zacharevic. These art pieces are the little things which make the place worthy of many photos.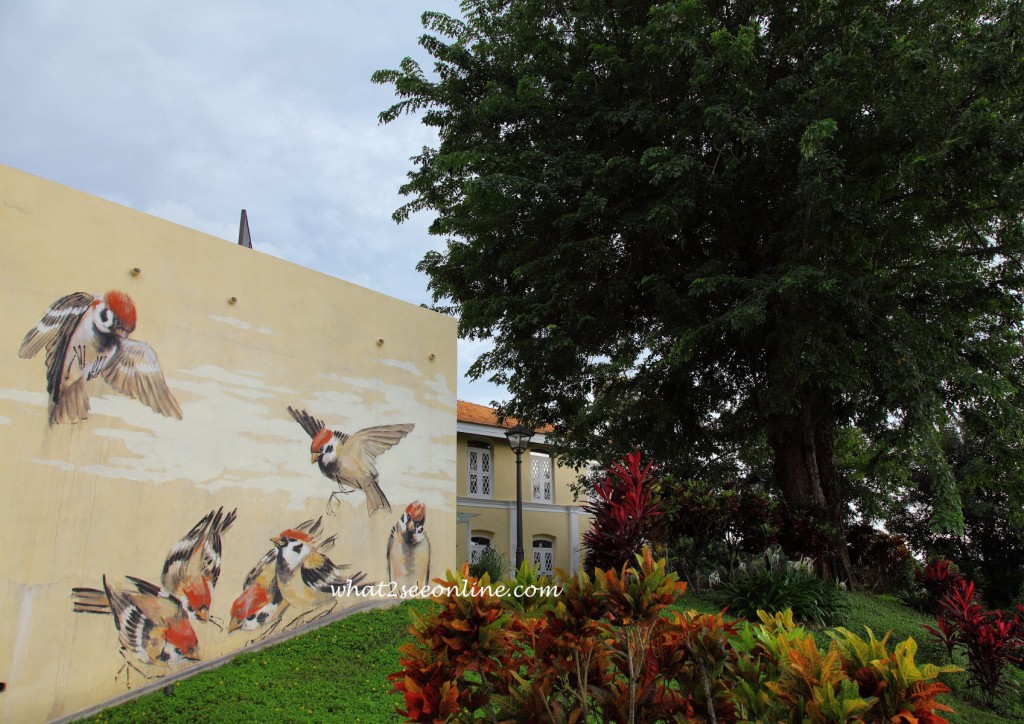 The restaurant offers All-Day Dining, Semi-Buffet Lunch, Western & Asian Set Dinner, with a delectable selection of Hainanese favorites to go with a range of drinks.
The Western & Asian Set Dinner priced at RM 46.90, comes with an appetizer, soup, main course and a dessert.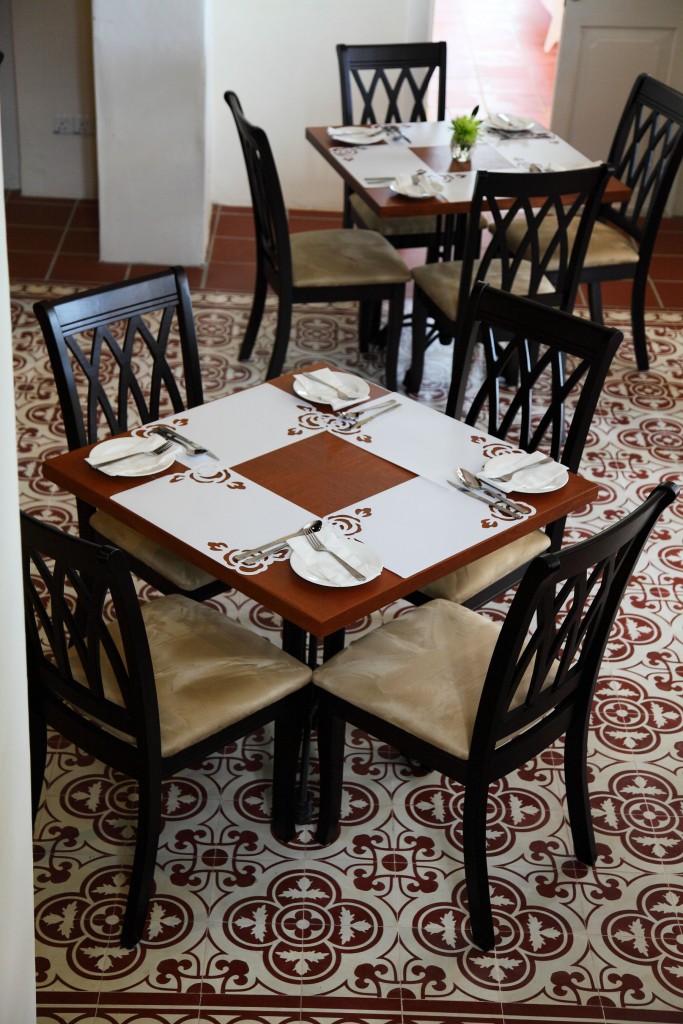 From the all-day dining menu, there is the appetizer of Hainanese spring roll (2pcs) filled with prawns and vegetables, as well as the popular Hainanese chicken curry kapitan served with white rice. This spicy chicken dish is bound to stir taste buds with its combination of spices.
Traditional Afternoon Tea with sweet and savory treats is served daily from 3pm to 5pm, at RM29.90 per pax or RM49.90 for two. It is very reasonable and the menu comes complete with a steaming pot of tea, with several choices to choose from – English Breakfast, Chamomile, Green Tea or Earl Grey.
The three tiered stand has all the standards: selection of cream puffs, varieties of scone accompanied by clotted cream, strawberry jam & butter, smoked salmon sandwich, cucumber sandwich, cake of the day, and chocolate tarts. On top of these items, it is delighted to find something a little more unusual – freshly baked mini chicken pies. The buttery pastry crust of the chicken pie encases a creamed filling of chicken, potatoes and veggies with right amount of richness.
During Happy Hours from 5pm to 7pm, head to the upstairs spacious balcony. With view of lush greenery, it is a prefect place to nibble some snacks and a wind-down drink, and catch the sunset. There are some snacks for Happy Hours such as the Batu Maung satay, deep-fried spicy wanton, Inchi Kabin, Pommes Fries and cheesey nachos.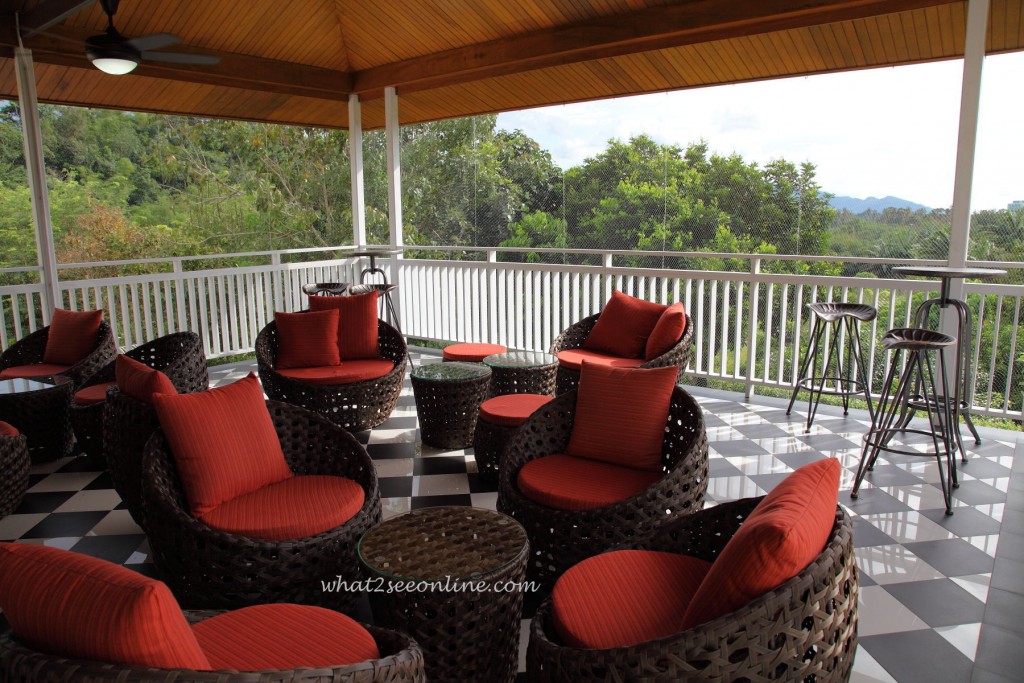 Apart from dining here, you can also check out the four suites. Each is furnished with modern furniture and attached bathrooms to provide comfort and convenience. The Smoke House Suite is great, with view overlooking the pool.
Should you want to take a relaxed day out of the city for a meal or caffeine and cake fix, head up to Botanica Mansion. The place offers function areas and can cater up to 300 persons at one time.
Botanica Mansion
156 Jalan Sungai Air Putih
Bandar Baru Air Putih
11000 Balik Pulau
Pulau Pinang
Malaysia
Tel: +6012 4210933 (Patricia Chan)