Magstore Grand Opening @ Gurney Paragon Mall, Penang
BY CK Lam
Magstore, the mini supermarket- concept store which had made its name in Hong Kong since 2014, has marked its grand opening in Penang outlet on 29th November 2015. The 2,000 square feet mini supermarket located on the 5th floor of Gurney Paragon shopping mall is their first outlet in Asia.
Customers can purchase retailing food, lifestyle products and cosmetics products from around the world, particularly Japan, Korea, Hong Kong, Italy, Taiwan and from Malaysia too.
Facing the main entrance is the ice cream dispensed area, offering customers with its Yoobi ice cream made with imported milk and ice-cream powder from Australia and Japan. The crowd is big with the seven choices of ice-cream, served with toppings and clouds of perfumed smoke made using dry ice and Earl Grey tea. The ice cream are priced between the range of RM10.50 – RM12.50.
It can take some time to decide between dark chocolate with mango coated, organic mixed grains with saemgoeul, three temperature sugar with pumpkin seed, Himala salt, wasabi salt, sakura in love, and thyme. Tastes run from bitter, sour, sweet, salty, spicy, taste of frozen dessert, to question mark.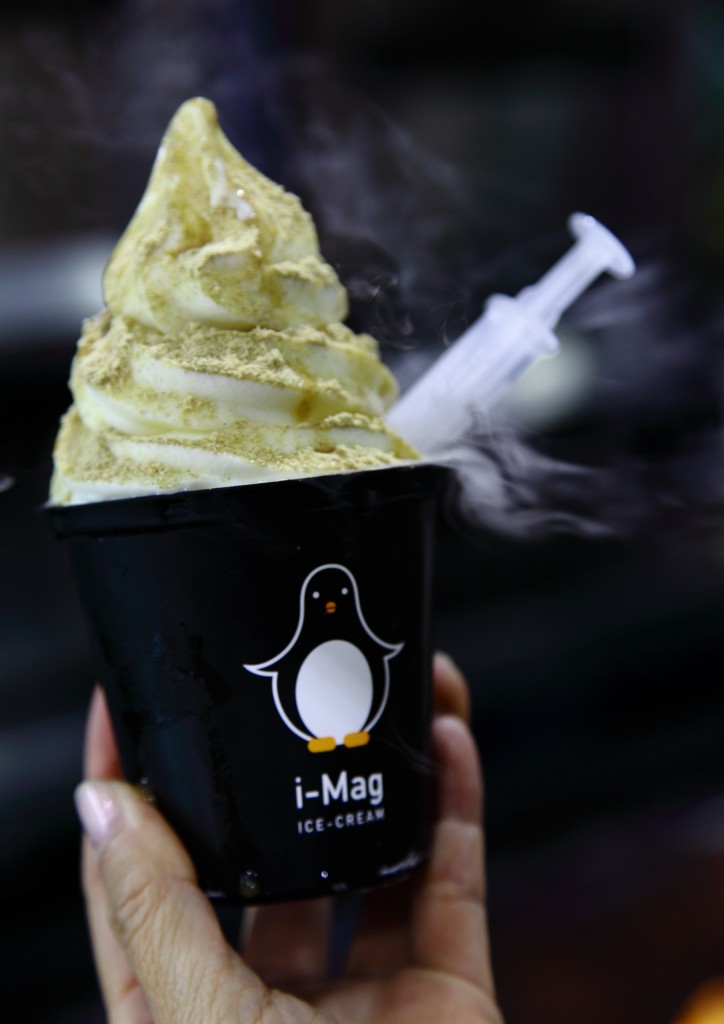 The organic mixed grains ice-cream comes with a syringe of saemgoeul. The right manner of eating the ice-cream is to take a mouth of it and then eat the next mouth with some saemgoeul expel from the syringe.
It is a satisfying treat, with the saemgoeul neutralizing the sweetness of the ice-cream, giving it a slight sour flavor. The pairing is ideal, as is the wasabi salt.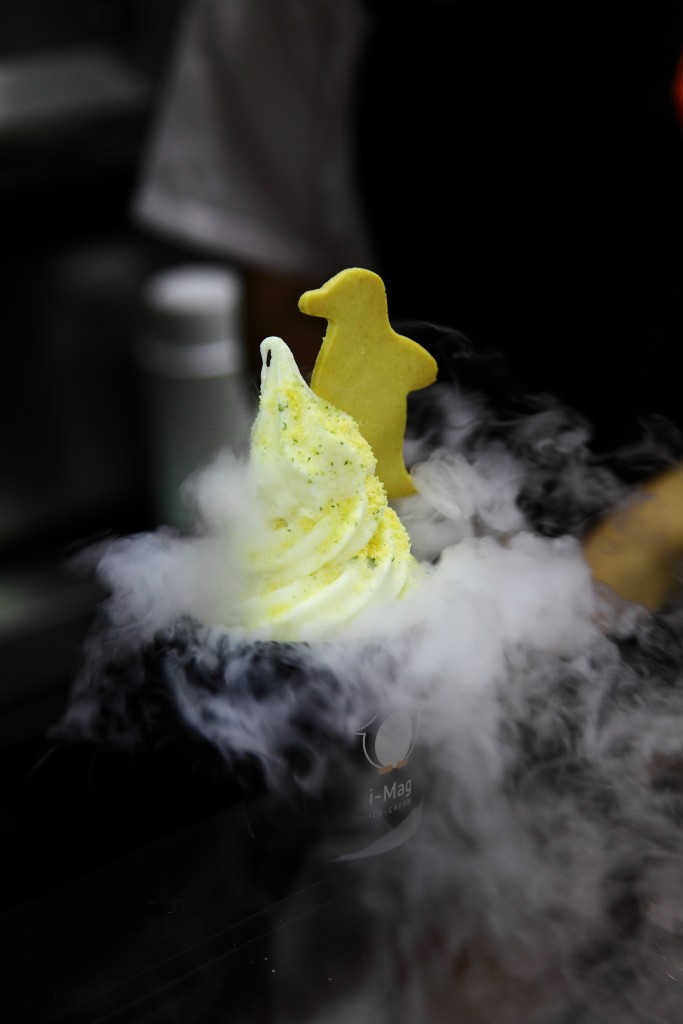 Nearby is a counter which cranks out savory delicacies. The main draw is takoyaki (with chopped vegetables and octopus), Korean style grilled maruyaki (squid) and Hong Kong style egg puff. Some customers choose to eat at the few seats infront of the counter while others go for a takeaway.
On the convenience side, the many aisles stock snacks, grocery and non-food items. Go through the racks upon racks, and fill up on the basket with your shopping needs.
Magstore Mini Supermarket 香港松坂库
Lot.L5.16 & L5.17
Level 5 Gurney Paragon Mall
Jalan Kelawei
10250 Pulau Pinang
Tel: 012-495 9313
* Many thanks to Gurney Paragon Mall for extending this invitation.