Eastern & Oriental Hotel Penang – 1885 Yesterday's Classic Set Menu
BY CK Lam
The ambiance of 1885 Gold Room at the Heritage Wing of E&O Hotel in Penang, invites an unhurried meal for us at its Yesterday's Classic Set Menu food review. The location of the Gold Room offers us a spectacular garden view to enjoy our meal from.
Launched in January 2016, the 3-course dinner which offers a choice of starter, main and a dessert, features fresh ingredients from 1885.

Attentive staffs served us warm buns with a trio of dips. For the starter, there is a choice of Smoked Magret de Canard or the Bisque with lobster ragout, chive and cream.
The Smoked Magret de Canard is notably fresh, using a nice light aged balsamic dressing with lots of baby gem, shaved red radish and succulent smoked duck breast.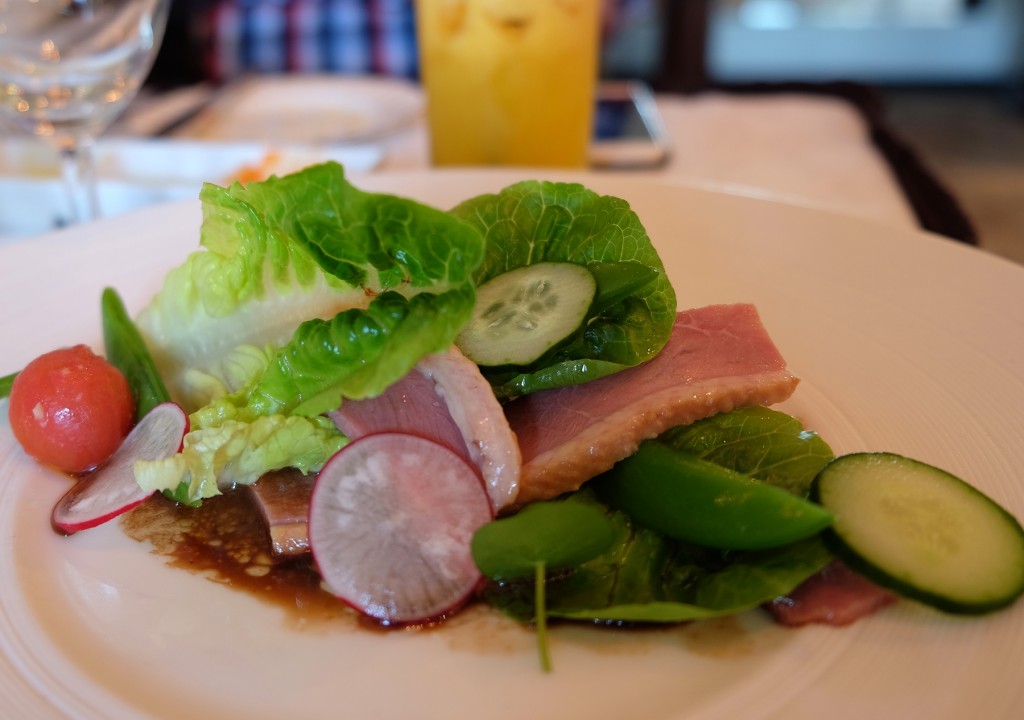 The creamy Bisque with lobster ragout, chive and cream is rich but would be lovely if the saltiness is toned down a little bit.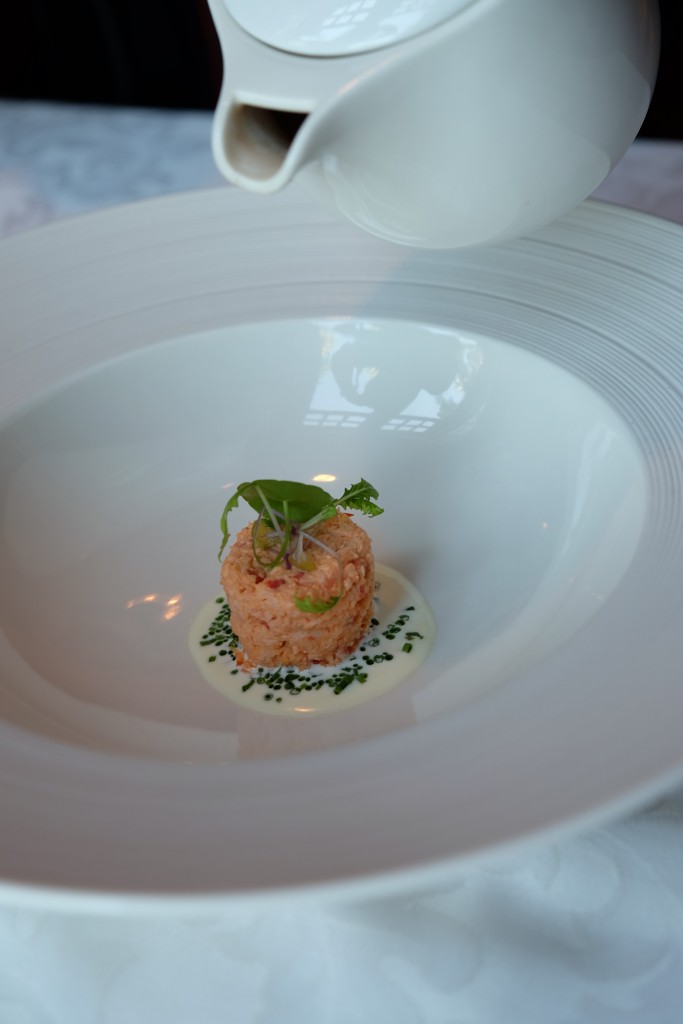 For the main course, there is a selection of Grilled Grass Fed Fillet Mignon or the Pan Fried Red Snapper Fillet with spring vegetables and shellfish butter.
The Grilled Grass Fed Fillet Mignon combines a piece of meat, perfectly done rare with a bit of fat, along with mousseline potato and baby vegetables. Served with a choice of shallot glaze or crushed pepper and thyme jus, it is clearly a gourmet treat.
On the other hand, the pan fried red snapper fillet is done well, with the fresh fish lightly fried to the point with moist flesh. The fish comes with shellfish butter and it is good as its creamy taste complemented the sweetness of the fish well.
The  Berries Summer Pudding "Bavarois" with wild berries compote provides the final course  to the meal. All in all, a  well thought-out sweet dessert.
The meal gets even better with the addition of pralines and freshly brewed coffee or gourmet tea.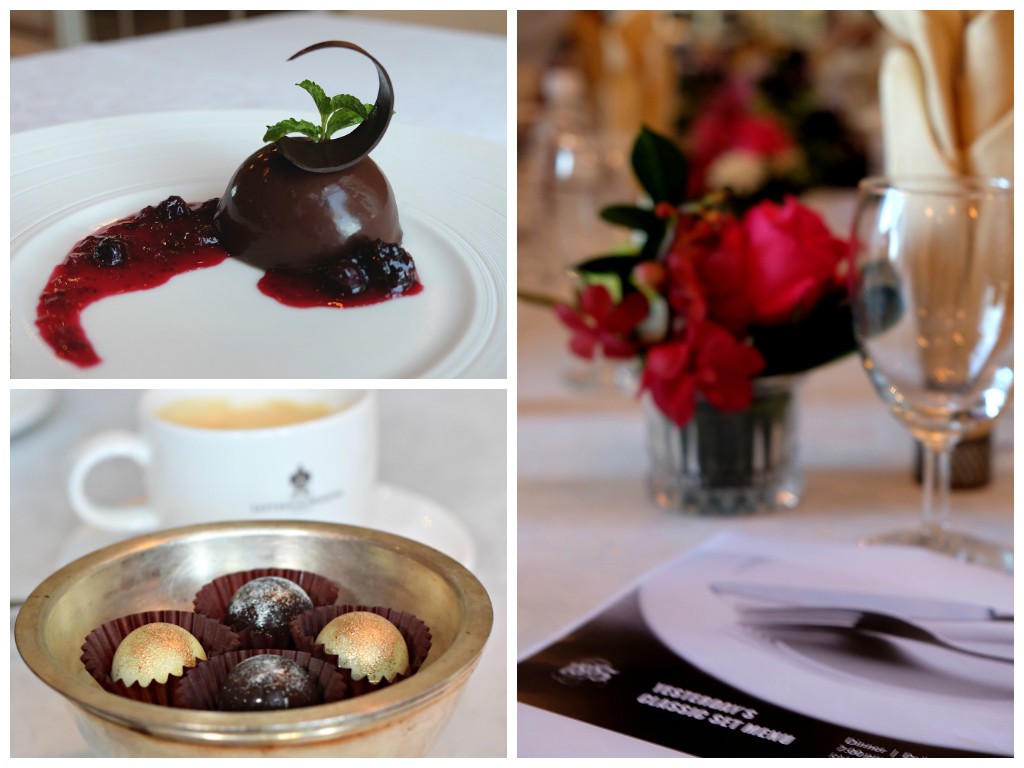 This 3-course set menu at RM120 nett per person is available for dinner daily from 7pm till 10.30pm. For reservations, call 04-2222000 ext. 3170.
Eastern & Oriental Hotel
10 Lebuh Farquhar
10200 Penang
Malaysia
* Many thanks to Eastern and Oriental Hotel (E&O) Penang for extending this invitation.