Golden Monkey Chinese New Year Dinner at G Hotel Gurney, Penang
BY CK Lam
After a few months of renovation, G Hotel Gurney in Penang has unveiled its new function room located on Level 1 of the hotel which was once Sesame & Soy. The result is substantially refreshing and the new space sees a boarder expansion and array of cuisine to match.
Just recently before Chinese New Year, we were invited to dine in the function room with auspicious courses of wholesome dishes from their festive dinning packages.
G Hotel Gurney with a Halal status is offering three packages from 1st February until 29th February 2016. Diners have the choice of deciding between the Happiness package at RM1,288 nett and the Prosperity package at RM1,388 nett or the Longevity package at RM1,488 nett per table of 10.
From the Prosperity package, we tossed to the New Year with the Fatt Choy Salmon Yee Sang prepared by banquet chef, K.K.Ooi and his team. The delicacy is a feast of contrasting texture and colour. The best part is, not only is the delicacy packed with fresh salmon and crunchy deep-fried salmon skin, but is also nicely enhanced with a sauce that is not overly sweet.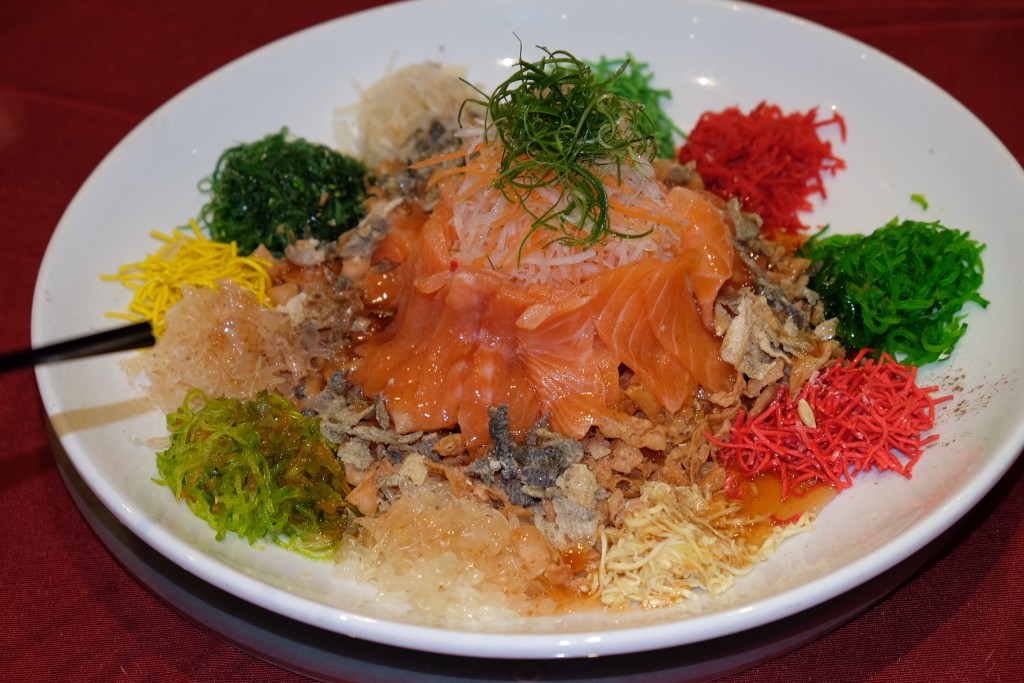 The chef charmed us with his take on the Braised Seafood Soup with Eight Treasure. The comforting soup which boasts a homemade stock is well executed with treasures such as fish lips, sea cucumber, dry scallops, fish maw, crab meat, water chestnut, mushrooms and bamboo fungus, among other ingredients.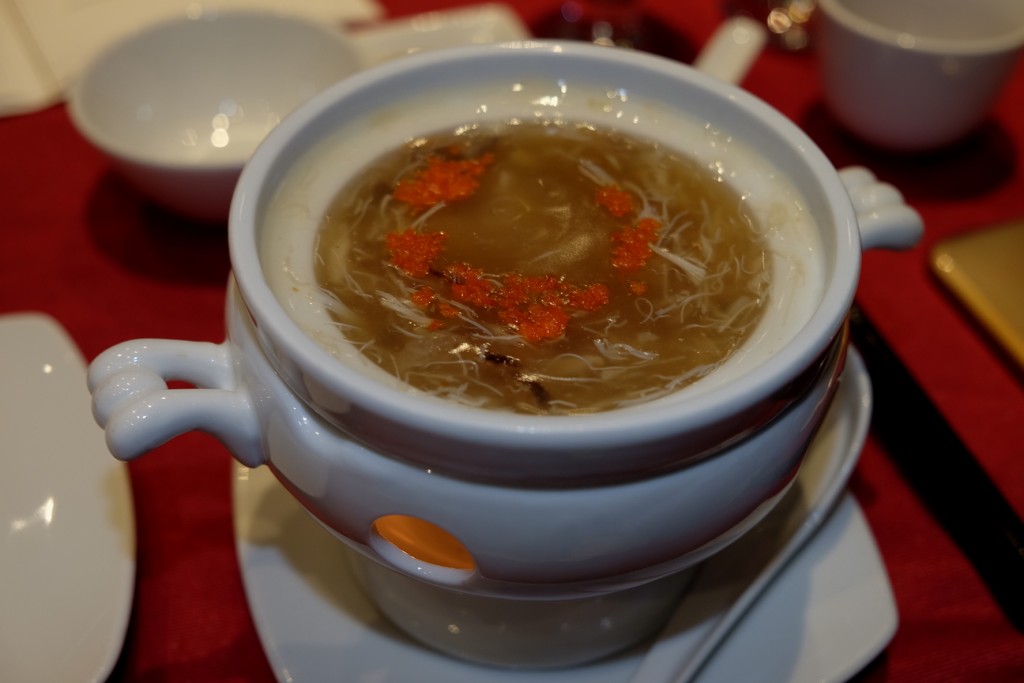 Also on the menu is a poultry dish of Roasted Duck and Roasted Sesame Chicken. Nice smokey flavor comes with the duck smartly roasted with tender meat and a bit of fat.
For the chicken, the level of roasting is ideal but the flavor could be enhanced if perked up with sesame seeds done with a more robust nutty flavor.
No Chinese New Year meal is complete without fish. The Prosperity package features the Steamed Pearl Garoupa in Supreme Soy Sauce, prepared with attention to detail with moist texture.
Next, there is the Stir-fried Fresh Scallops with Broccoli and Pine Nuts. The dish highlighted imported huge scallops (from US), with the pine nuts adding some crunch and subtle nuttiness.
Then it is followed by the noodle dish. From the menu, there is the Fried Egg Noodles with Shredded Smoked Duck and egg.
Other festive offerings include the Fried Shelless Prawn in Butter Salted Egg Yolk (with shells removed and deviened thoughtfully for diners) and a bowl of warm Sweetened Longan with Glutinous Black Sesame Balls.
All the three packages are inclusive of complimentary Chinese tea. What's more, if you have a minimum reservation of three tables of 10, you will get to dine in the private function room. However, the Reunion Dinner on 7th February, (minimum reservation of one table for 10) will be held in the Grand Ballroom of G Hotel Gurney.
For reservations, call G Hotel Gurney at 04-2380000.
G Hotel Gurney
168A Persiaran Gurney
10250 Penang
* Many thanks to G Hotel Gurney for extending this invitation.