HALAL Dim Sum Buffet Breakfast @ The Light Hotel, Penang
BY CK Lam
HALAL dim sum is surprisingly difficult to find in Penang, but thanks to The Light Hotel in Seberang Jaya, diners can now savor Chinese HALAL Dim Sum Buffet Breakfast at the recently opened 5 star hotel.
Headed by Chinese Sous Chef H'ng Weng Kiang and his kitchen team, everyone, including our fellow Muslim friends can sample a myriad of small plates with vibrant rainbow of flavors from the HALAL dim sum buffet spread.
The spread with selection of more than 15 mid-high range ala carte items has pretty much everything, from steamed and deep-fried. The flavors are still familiar enough, yet done differently.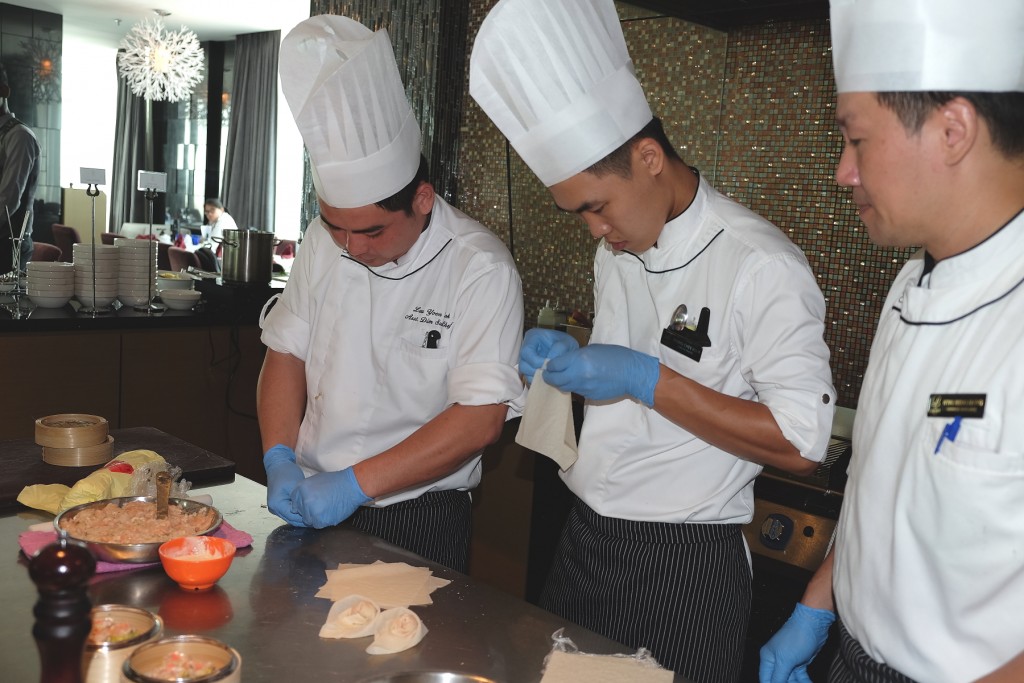 Ordering is easily done on the dim sum order-sheet. Just tick what you like and hand the sheet to the staff, and the chefs will have them prepared. This way you will get the best flavors out of the pipping hot ingredients.
On the steamed dim sum menu are the crystal prawn dumpling, siew mai, siew mai with crab meat, chicken feet mar­in­ated in black beans and chilies, dumpling with crab stick, steamed chicken with black beans, and glutinous rice wrapped in lotus leaf, all served in small steamer basket.
I love the siew mai with crab meat which come in threes. With a slightly chewy skin, the siew mai neatly stuffed with minced prawn filling and topped with crab meat is packed with rich seafood flavors.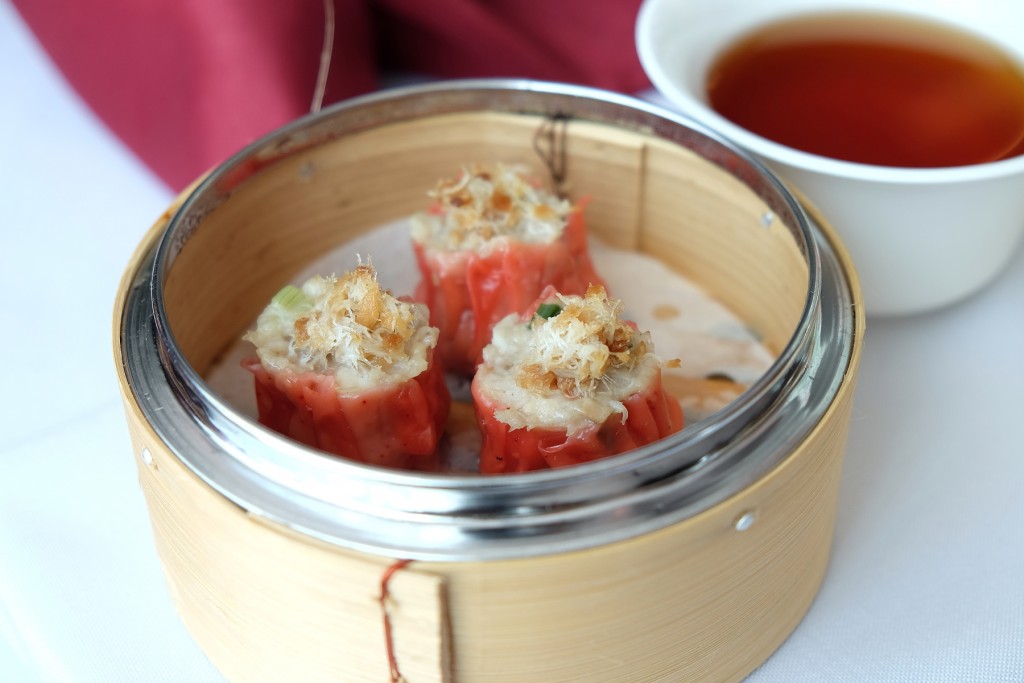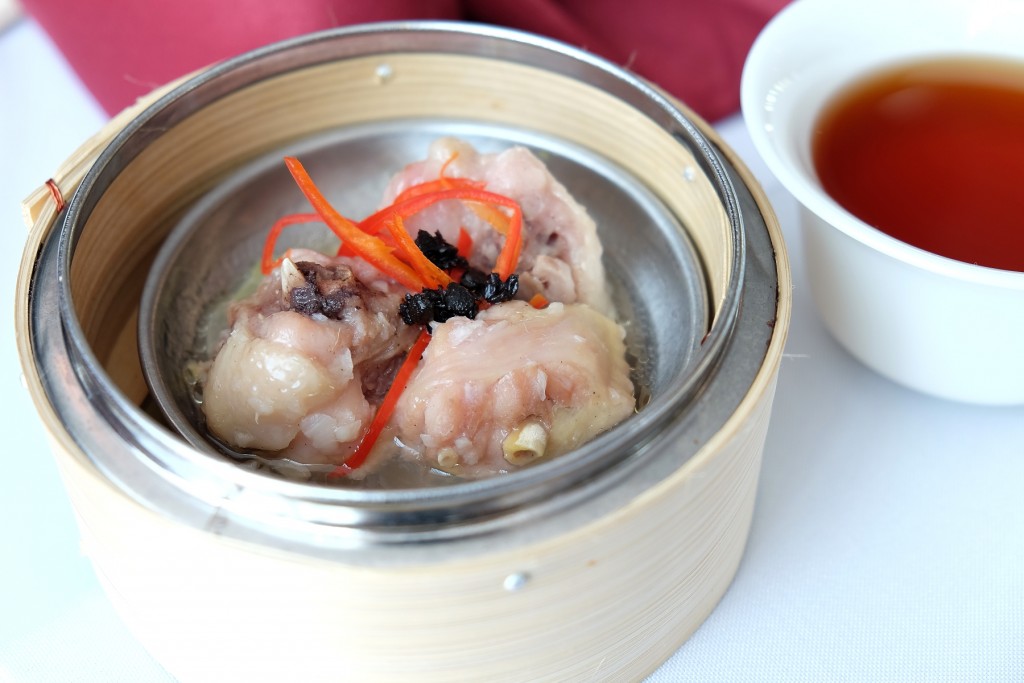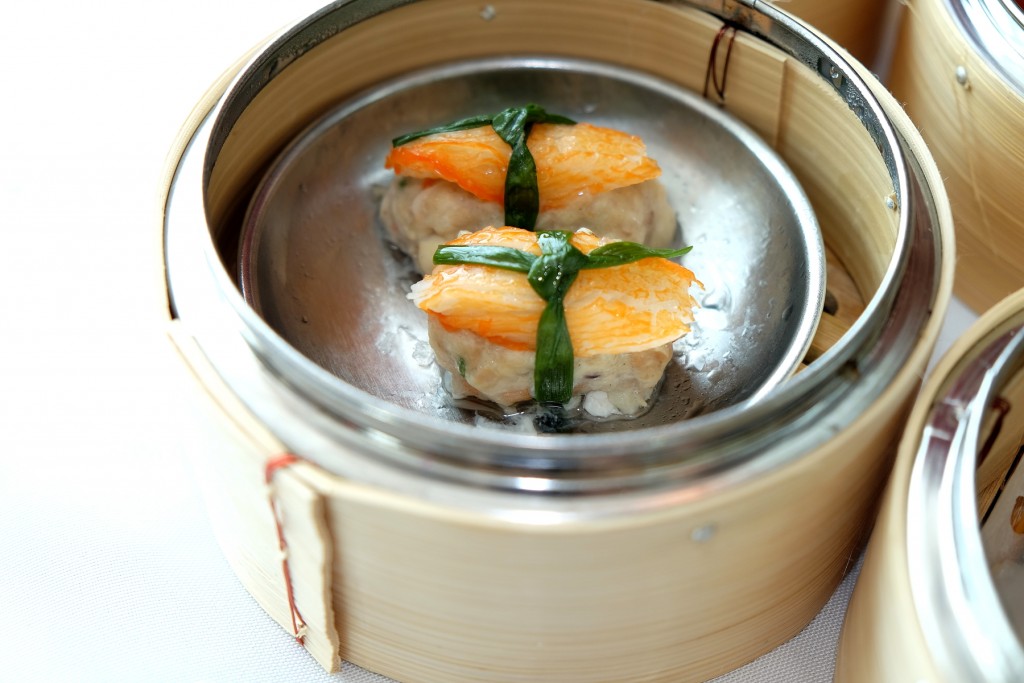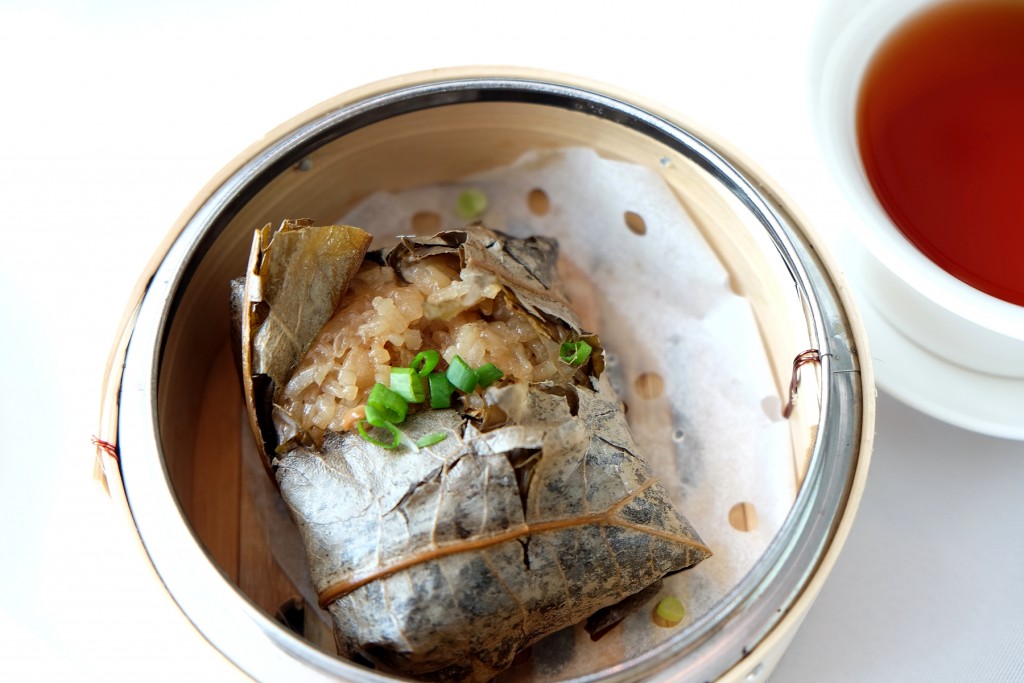 The fluffy baos come with savory and sweet fillings and items include the black sesame bun, pandan kaya bun, bbq chicken bun and salted egg yolk bun.
Inside the salted egg yolk bun is a flowing salty sweet creamy golden filling done with light graininess.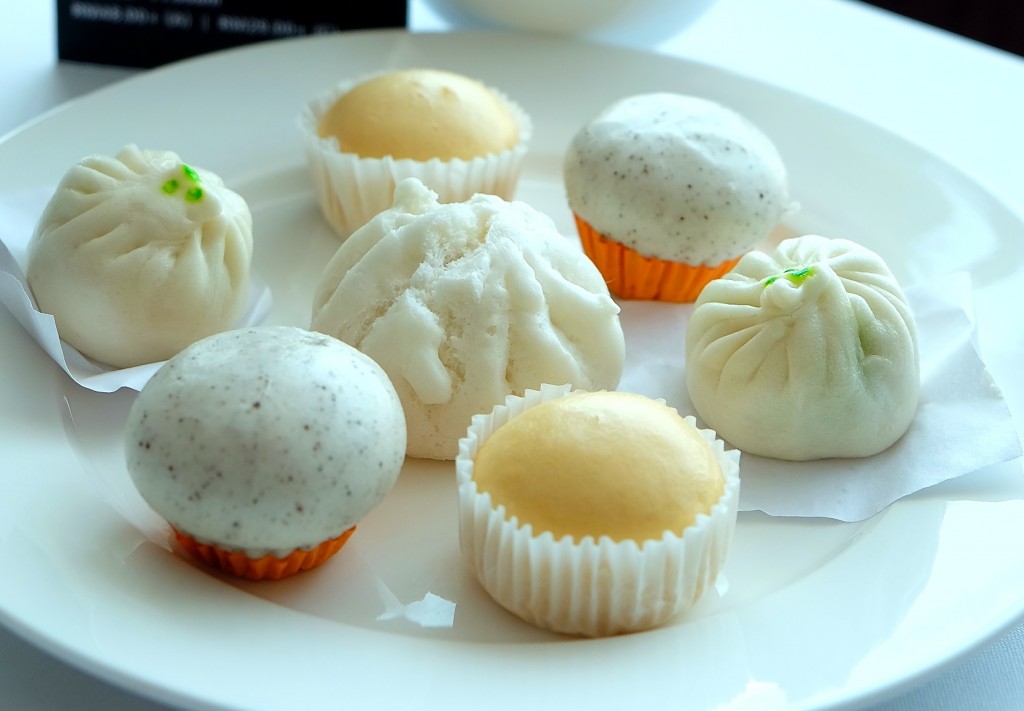 For those looking for deep-fried dishes, there is the bean curd prawn roll, crystal prawn dumpling, yam ball and prawn wanton.
The beancurd prawn roll with a light crunchy wrapper will delight everyone. The dish relies on a filling of prawn and some extra ingredients and a well textured wrapper. I chose to have the creamy mayonnaise sauce to complement the flavors of the dish.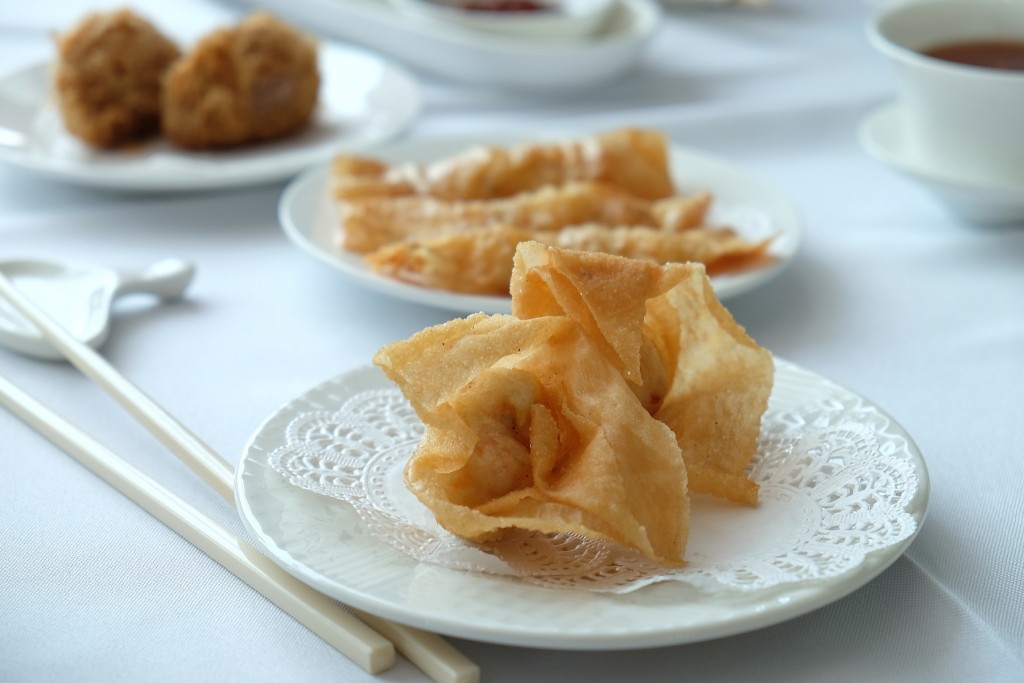 I en­joyed the fla­vors of the sesame ball of dough filled with delicious nutty chopped peanut and coated with black and white sesame seeds though I can't say the same for the yam ball. Made of mashed yam with richness of savory sweet chicken filling, the yam ball would be lovelier with a hint of fresh coriander.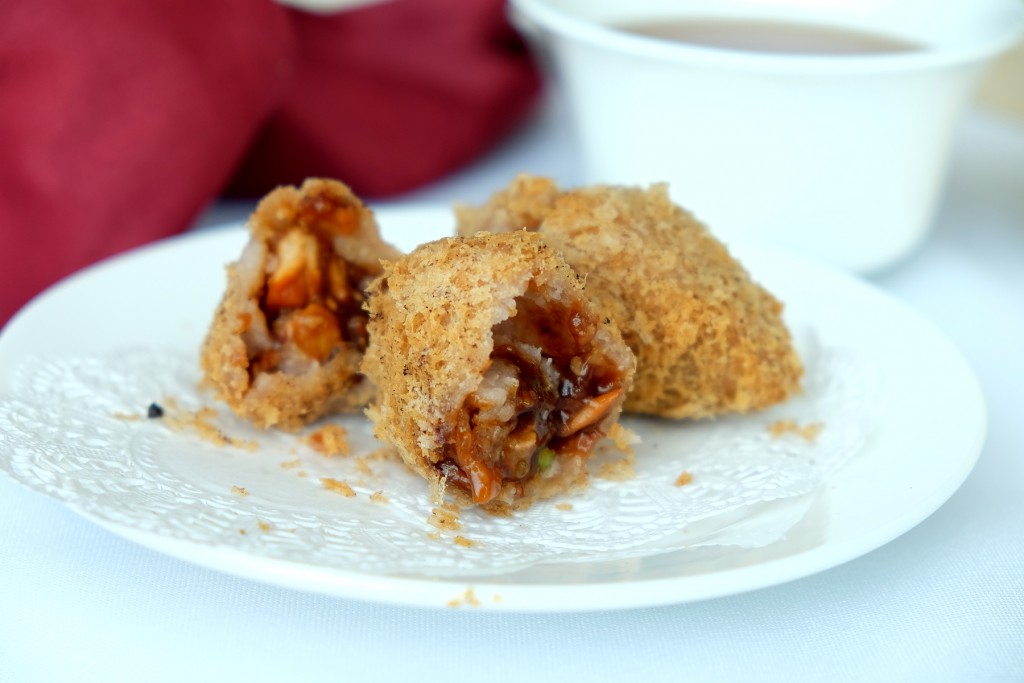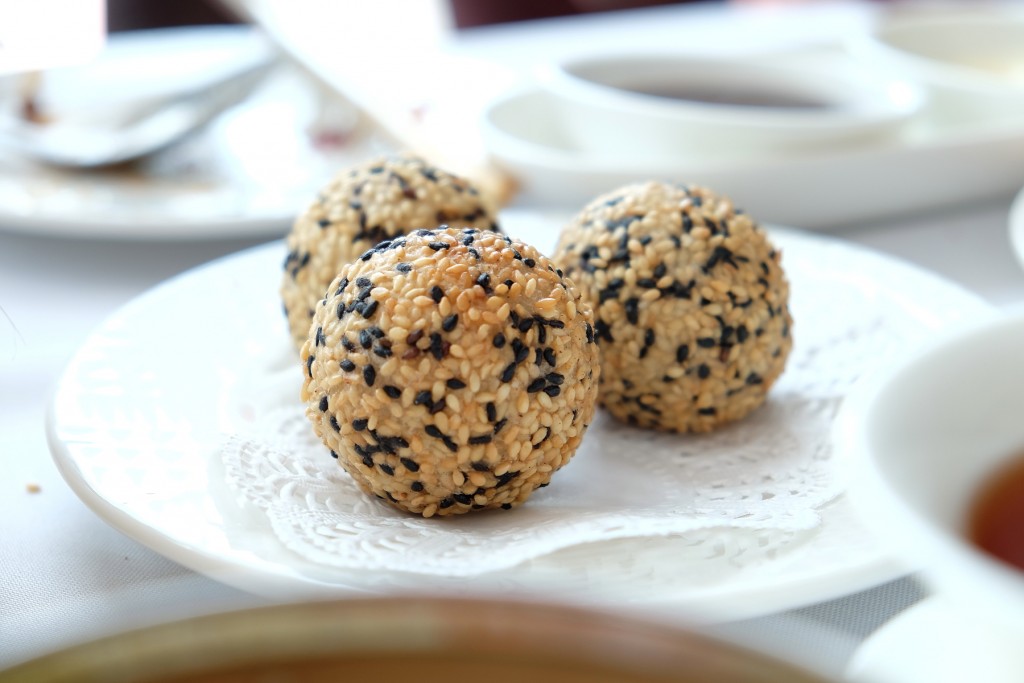 Beside the dim sums, there is a selection of other mains on the buffet spread such as yong tau foo, and yang chow-style fried rice. The action stalls offer congee with condiments and popular Penang street food such as hokkien mee and char koay teow. The hokkien mee with its broth well infused with savory spicy flavors is worth trying.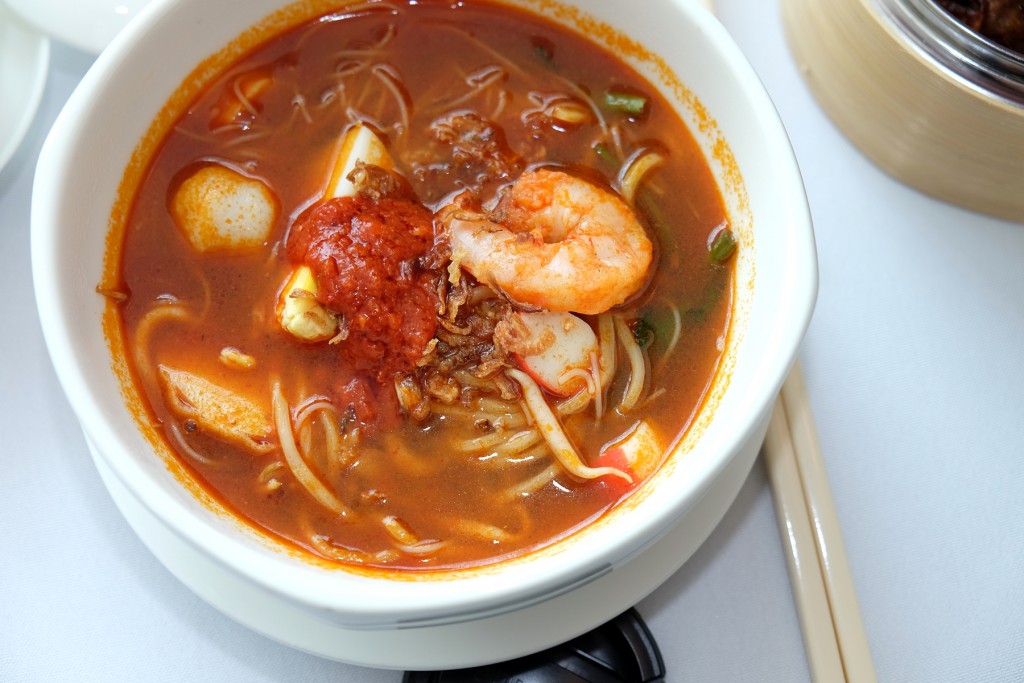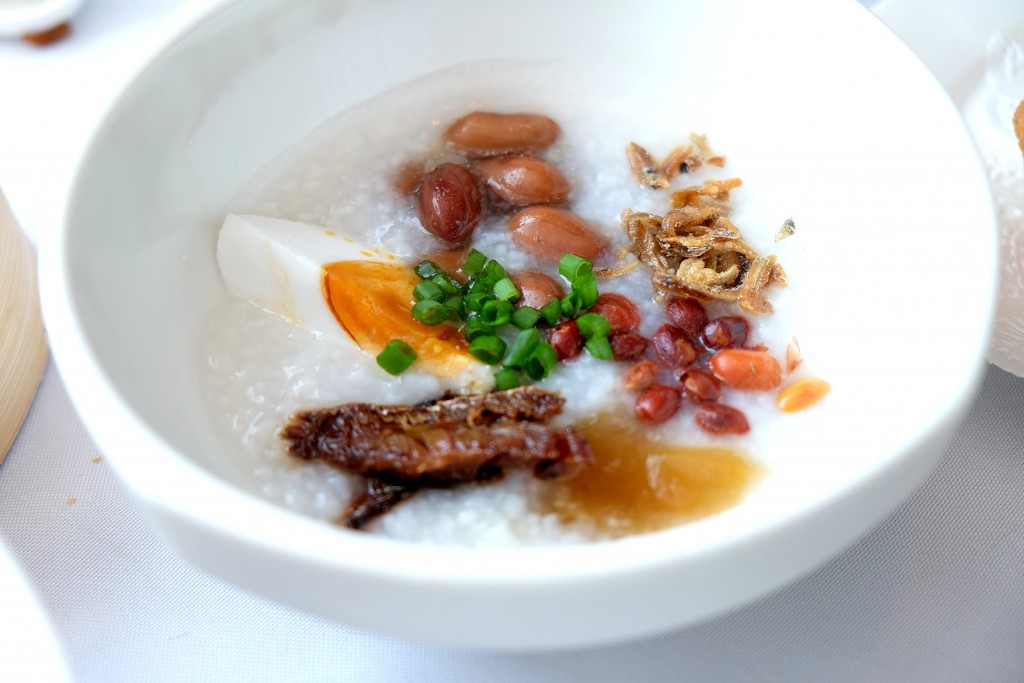 On the buffet dessert counter is a num­ber of sweets to tuck in to, such as warm bubur kacang (red bean tong-sui with longan), fruit pudding, herbal jelly, bread & pudding, cakes and Nyonya kuih.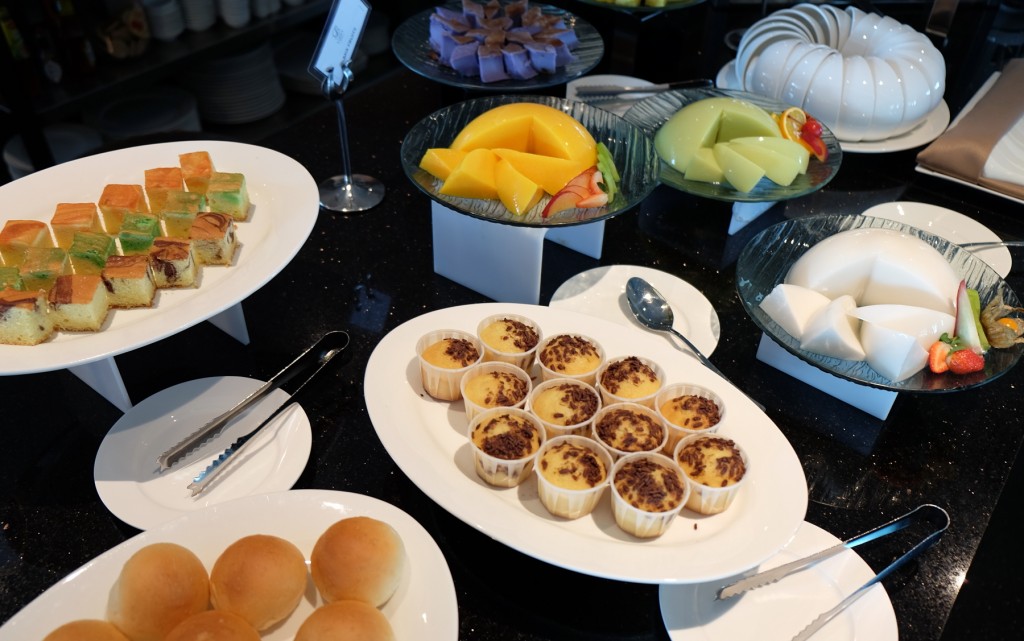 The Chinese HALAL Dim Sum Buffet Breakfast promotion is available from 28th February till 31st May 2016, from 7.30am till 11am. Priced at RM48+ for adult and RM29+ for children, the all-you-can-eat dim sum buffet inclusive of free flow of Chinese tea is available on Sundays only at the hotel's signature refined restaurant, Flavour@3.
Please take note that there is a fine of RM10 per 100grams for food wastage, so try not to overfilled your plates.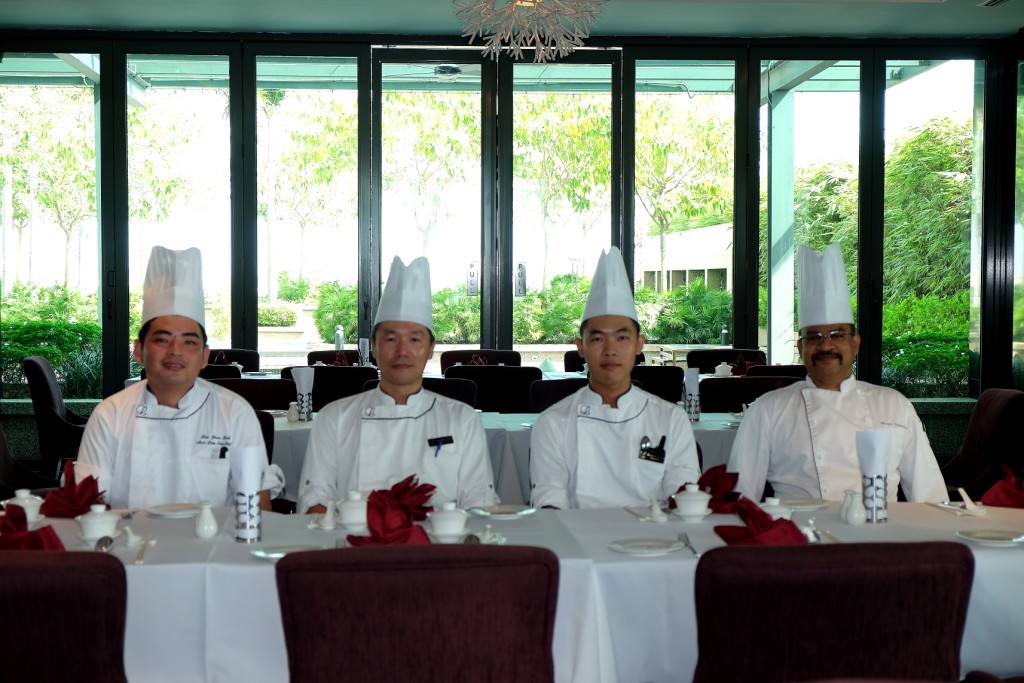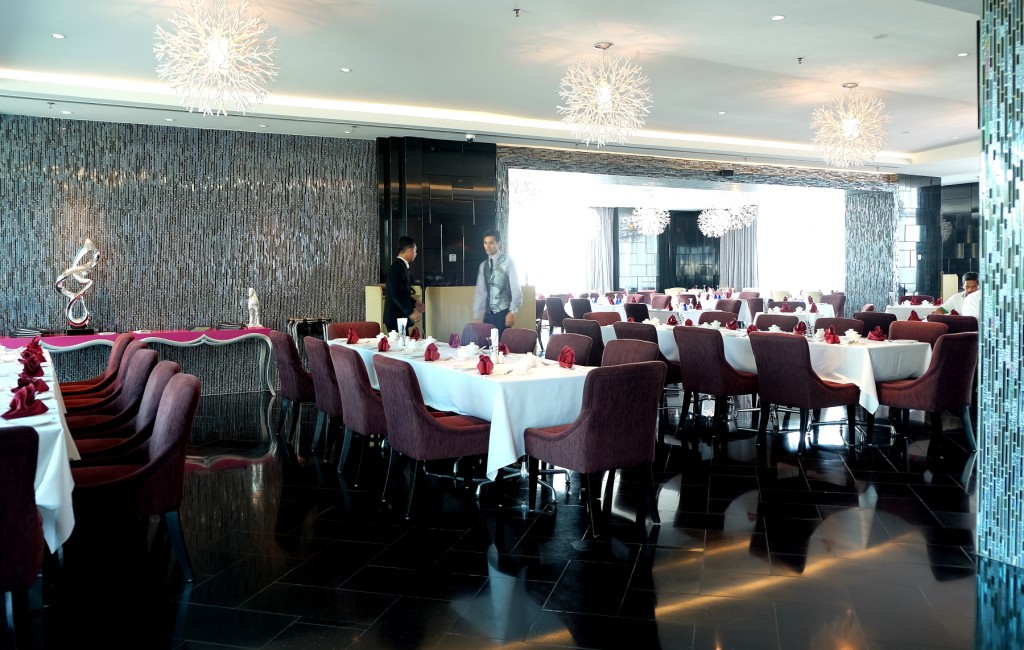 For more info and reservations, contact +604 3821111.
The Light Hotel (M) Sdn Bhd
Lebuh Tenggiri 2
Bandar Seberang Jaya
13700 Penang
* Many thanks to The Light Hotel  for extending this invitation.