It's Wine O'Clock @ G Hotel Kelawai, Penang
BY CK Lam
Tik Tok Tik Tok… what time it is? It is Wine O'Clock !
The Wine O'Clock Promotion at G Hotel Kelawai, Penang is a good opportunity for wine enthusiasts to sample free flow of different variety of wines.
The hotel presented eight wines – three whites, three reds and two rose from locations like Argentina, Chile, Australia, South Africa and Italy. Priced @RM55nett per person per hour, the wines can be tasted at either the 2PM Lounge or the Gravity rooftop bar.
Several of us turned up for the tasting at 2PM Lounge that started with white wines served in Lucaris wine glasses. There are the crisp and refreshing Tocornal Cono Sur Sauvignon Blanc 2014, Aura 2014 Chardonnay, followed by Bell' Agio, a sweet wine from Italy (Vino Frizzante Dolce).
Among the three, my personal favorite is the Aura 2014 Chardonnay. The wine with crisp acidity opens up to tropical fruits aromas with notes of ripe peach and nectarines. It is rather refreshing and easily paired with pork, rich fish, and poultry dishes. I would buy it!
As for the Tocornal Cono Sur Sauvignon Blanc 2014, the wine's nose displays citrus aroma combined with stone fruit and slight herbal traces. It might not be a lovely wine on the first sip as it is slightly sourish, but it  turns out rather smooth when consumed with food. 

For the rose wine, there are the fresh and fruity Arniston Bay from South Africa and Trapiche 2014 from Trapiche Vineyard's, Argentina.
Arniston Bay offers a lighter approach while the Trapiche with a blend of Cabernet Sauvignon and Malbec has a slightly higher alcohol content. With aromas of black fruit and strawberry, both rose wines are pretty enjoyable with salads and slightly seasoned cuisines.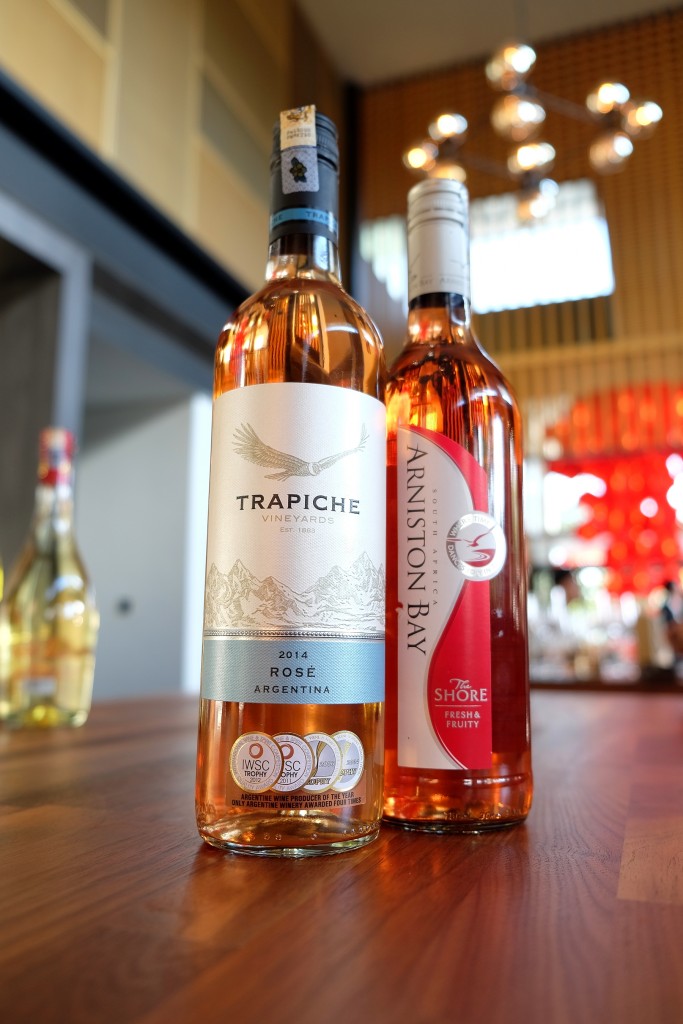 We had the pleasure to taste three red wines –  Tocornal Cono Sur 2014 from Chile, Aura Shiraz 2013 from Australia, and the Bell' Agio – sweet red wine from Italy (Vino Frizzante Dolce).
A full bodied Merlot with berries and plummy flavors, the Tocornal Cono Sur 2014 goes well with white meats, pasta, pizza, dishes rich in tomato and medium bodied cheese.
On the other hand, the Aura Shiraz 2013 with the intensity of red fruits and hints of chocolate delivers a long lingering finishing.  It is a wine people associate with beef, lamb and spicy dishes besides mature and hard cheese. I particularly like the shiraz with beef.
The wines can be enjoyed with a selection of refined bites from the 2PM Lounge menu – Dumpling, Wall to Wall, Lamb & Potato, Duck Wrapper and Salmon Sandwich served with crispy fries.
The Dumpling picks up beautifully on the crisp acidity of the Aura 2014 Chardonnay.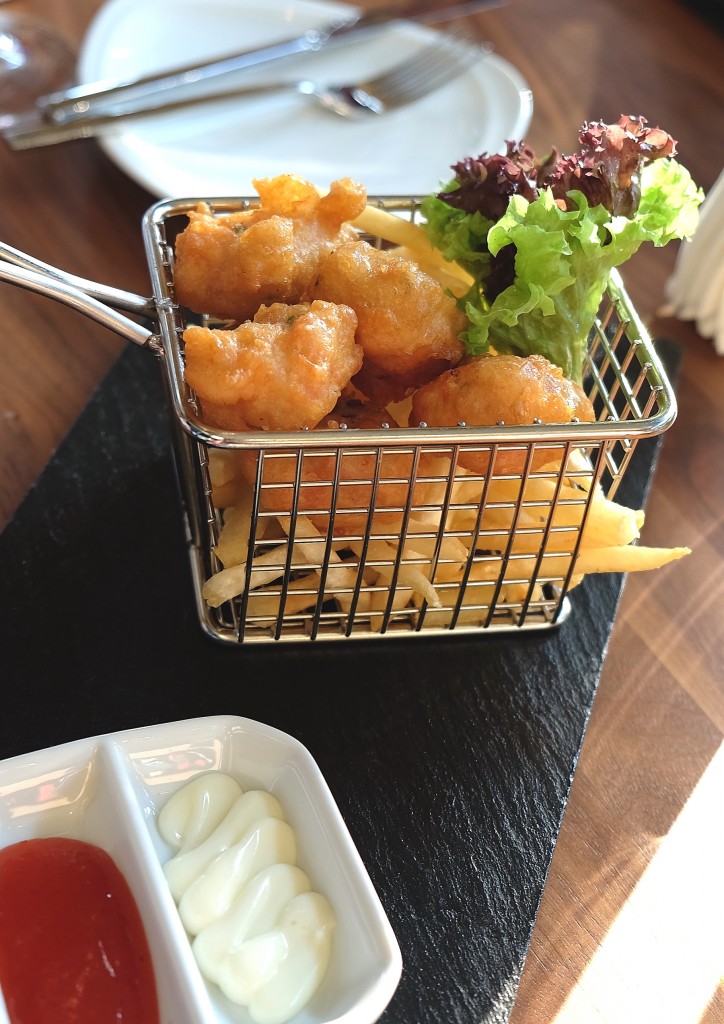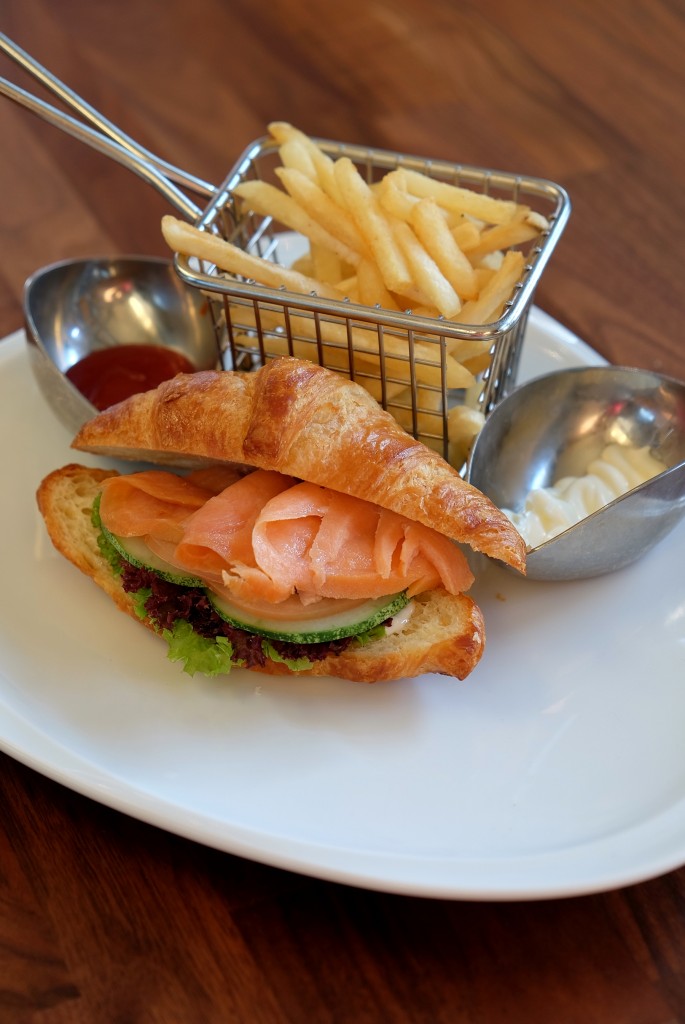 One popular bite will be the Open Face Slider, with light seared beef medallion and goose liver accompanied with arugula and melted cheese.
The Duck Wrapper with smoked duck breast wrapped with pancake is easily a favorite. Served with maple syrup and pineapple reduction, the duck dish is excellent with the Tocornal Cono Sur 2014.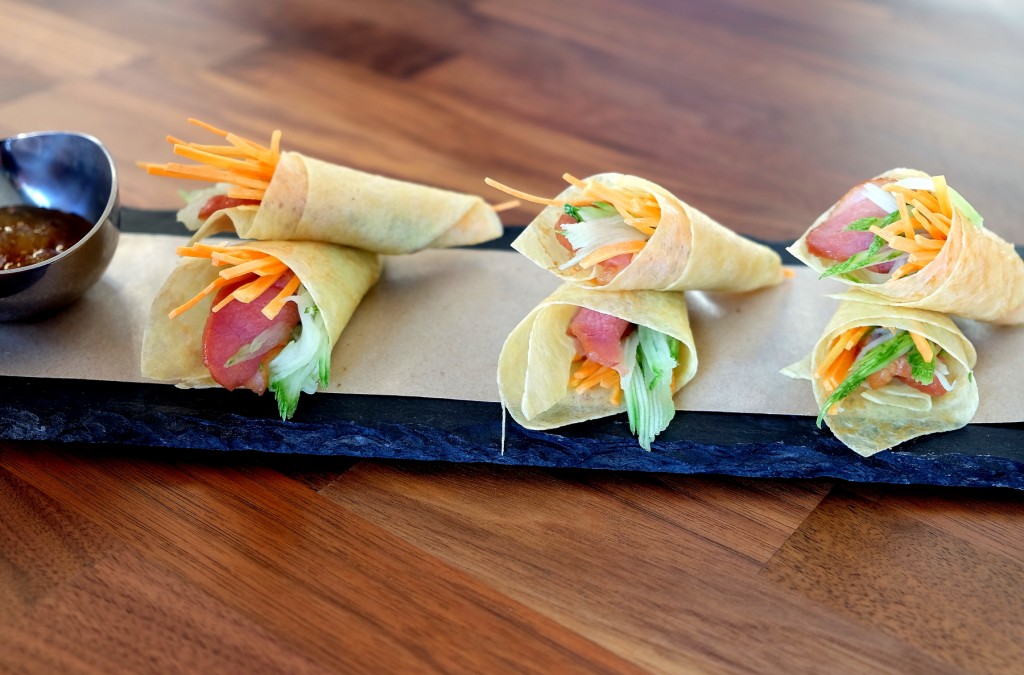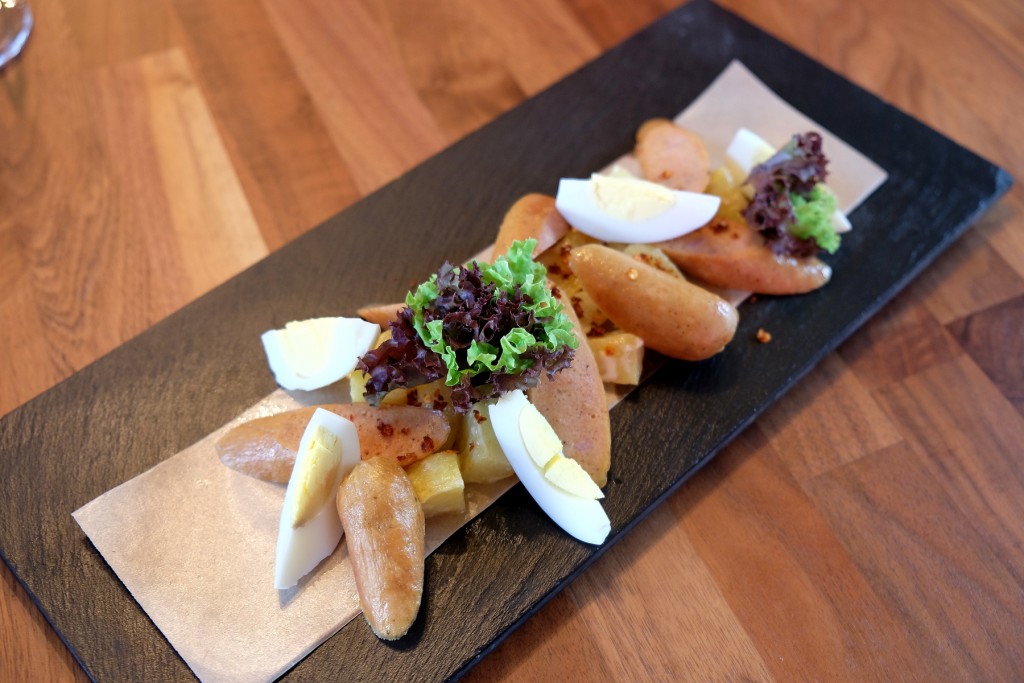 Alternatively, guests can also enjoy the Wine O'Clock Promotion in the evening at Gravity rooftop bar. Perched on the 24th floor of the hotel beside the infinity pool, the bar offers stunning night view of the island.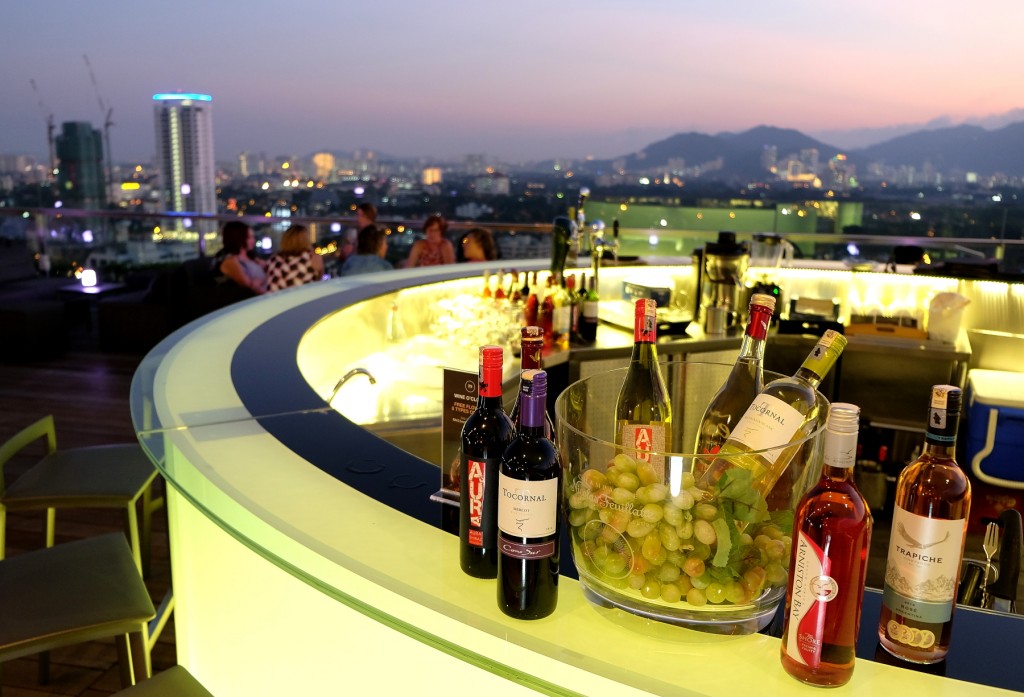 Service begins at 5pm until 1am and Gravity offers simple array of tasty bites to try alongside the wines.
If you are having the Aura Shiraz 2013, you might wish to match it with the Gravity Burger harbouring a juicy beef patty, egg, sweet relish and tomato on a brioche bun.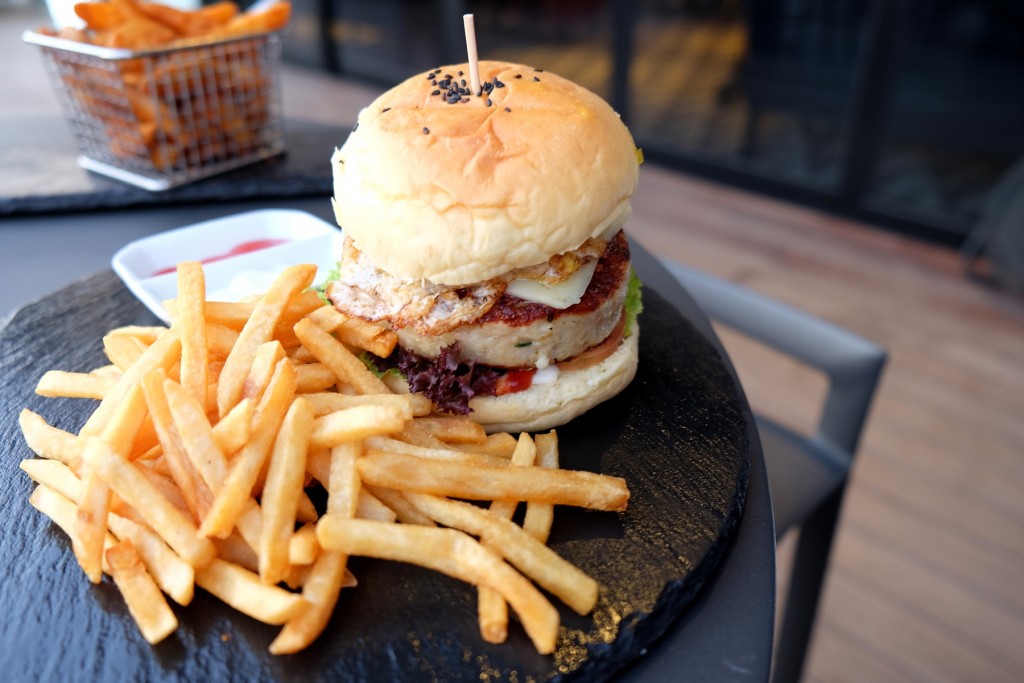 Besides the Gravity Burger, there are choices of Lumpia, Satay Lilit Ayam, Thai Grill Prawn & Watermelon Salsa, GK Wings in smoke BBQ style and Soft Shell Crab served with julienne summer vegetable wrap.
The Satay Lilit Ayam has minced chicken slightly seasoned with yellow spices and palm sugar, wrapped around the lemon grass skewer. The satay is addictive with the accompanying sliced red chillies in sauce.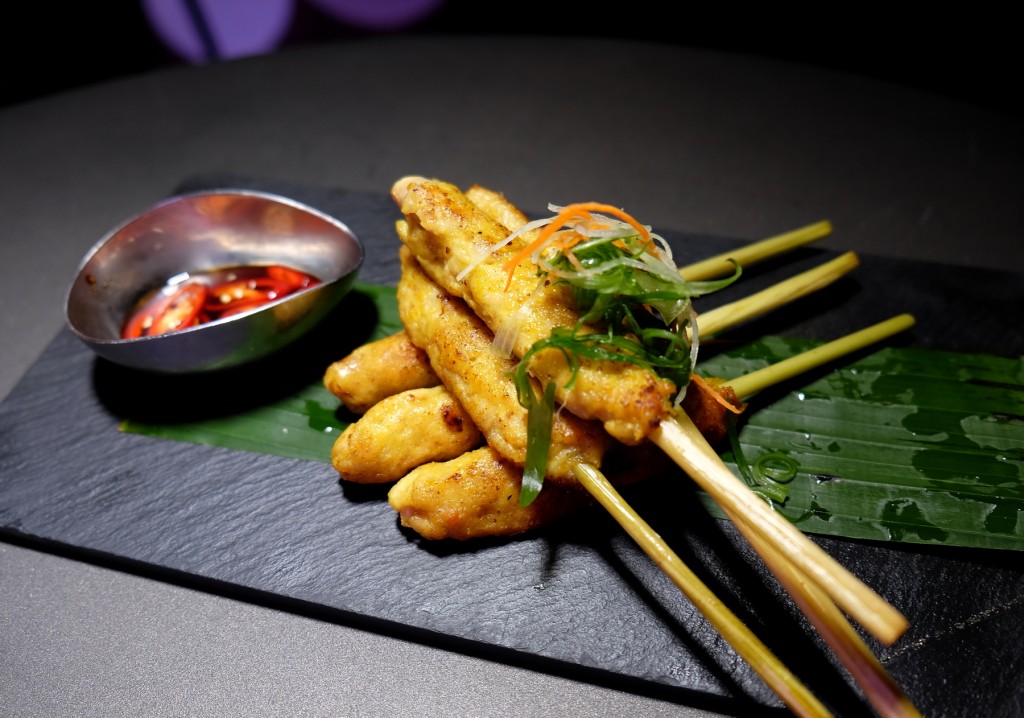 In addition to this wine promotion, Gravity also hosts Ladies Night every Wednesday and Thursday from 8pm to 10pm. Ladies are welcomed with free flow of drinks, with the selection of drinks alternating weekly between the Cope Copper which is a perfect mix of vodka and cranberry, Tequila Sunrise or the Mango Margarita.
For further info, call: 04 2190000.
G Hotel Kelawai
2 Persiaran Maktab
10250 Penang
* Many thanks to G Hotel Kelawai for extending this invitation