Segafredo Zanetti Espresso Penang
*The outlet has since closed down

Set in the heart of Pulau Tikus business district, many city workers flock to Segafredo Zanetti Espresso Penang to chill-out. Nestled along Belissa Row, the corner unit with its trademark red color, is adorned with floor-to-ceiling glass and gleams with natural light.
On the ground floor is the main dining area with the live music entertainment spot, and another area on the first floor which is an ideal space for friendly get-togethers for a group of 30 to 40.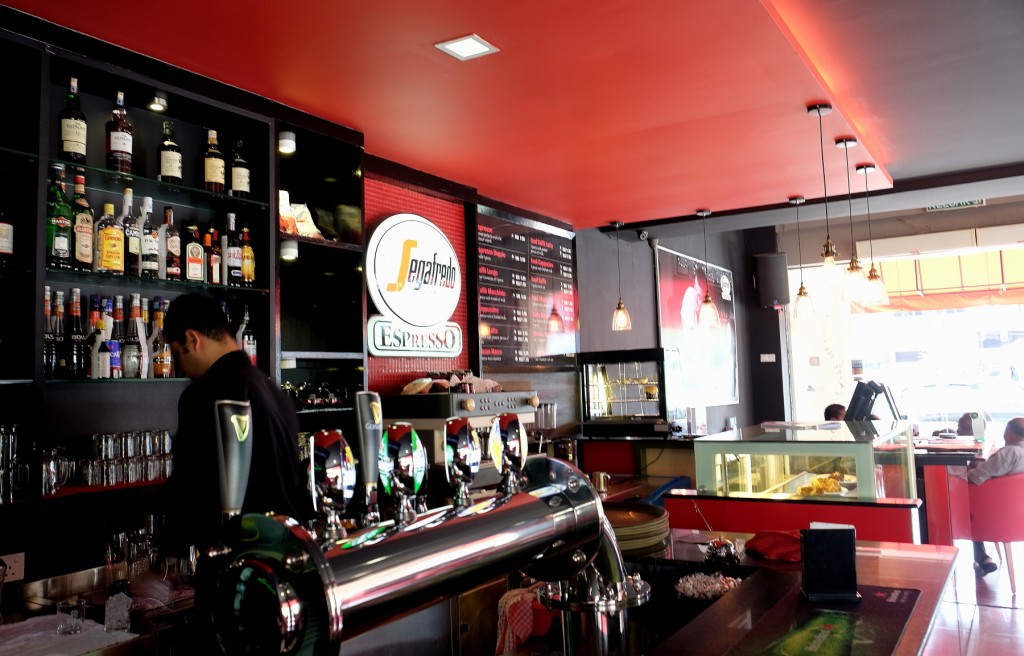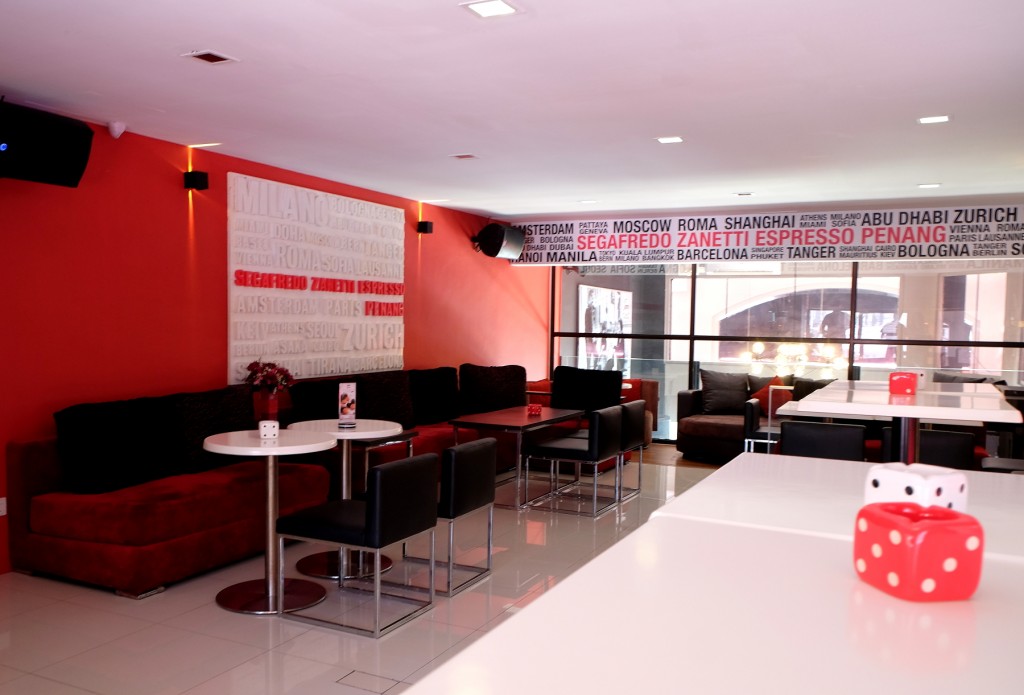 Don't let the name of the outlet lead you to think that you can only venture here for coffee. In fact, this is a place where you chill-out with friends while enjoying freshly brewed coffee, tea, liquor, light menu and entertained by live music.
The kitchen rolled out a line-up of dishes and you can share plates of both Western and Nyonya dishes from the regular and set lunch menus. For those who are up early for breakfast, try the Sega's Breakfast. Geared for those with enormous appetites, the plate comes with some greens, two eggs, along with strips of streaky bacon and breakfast sausages.
The Classic Quesadillas, a specialty from Mexico is a great option for those looking for a light bite. Made with a gooey filling of melted cheese and bacon, the tortilla finds a balance of creaminess and salty bite encased inside. It is simple and paired well with beer.
There is the Pork Tenderloin in Soya Sauce, with pieces of pork prepared with slight spicy heat of paprika. I think I would have preferred its strong wonderful flavor with a serving of white rice.
The weekday set lunch offers a a welcoming change of flavors, with set menus of Rempah Cili Fish, Curry Pork Ribs and Kapitan Curry Chicken. Priced at RM16.90, the set lunch comprises a glass of ice honey lemon or ice peach tea.
The Rempah Cili Fish portion is just right, with the fish stuffed with chili paste served with traditional coconut milk rice, acar (Nyonya pickled vegetable) and a hard- boiled egg. The chili paste and acar is neither too spicy or sour, which made it palatable for everyone.
For those looking to take-away instead of dining-in, this can be conveniently done with an additional  RM2.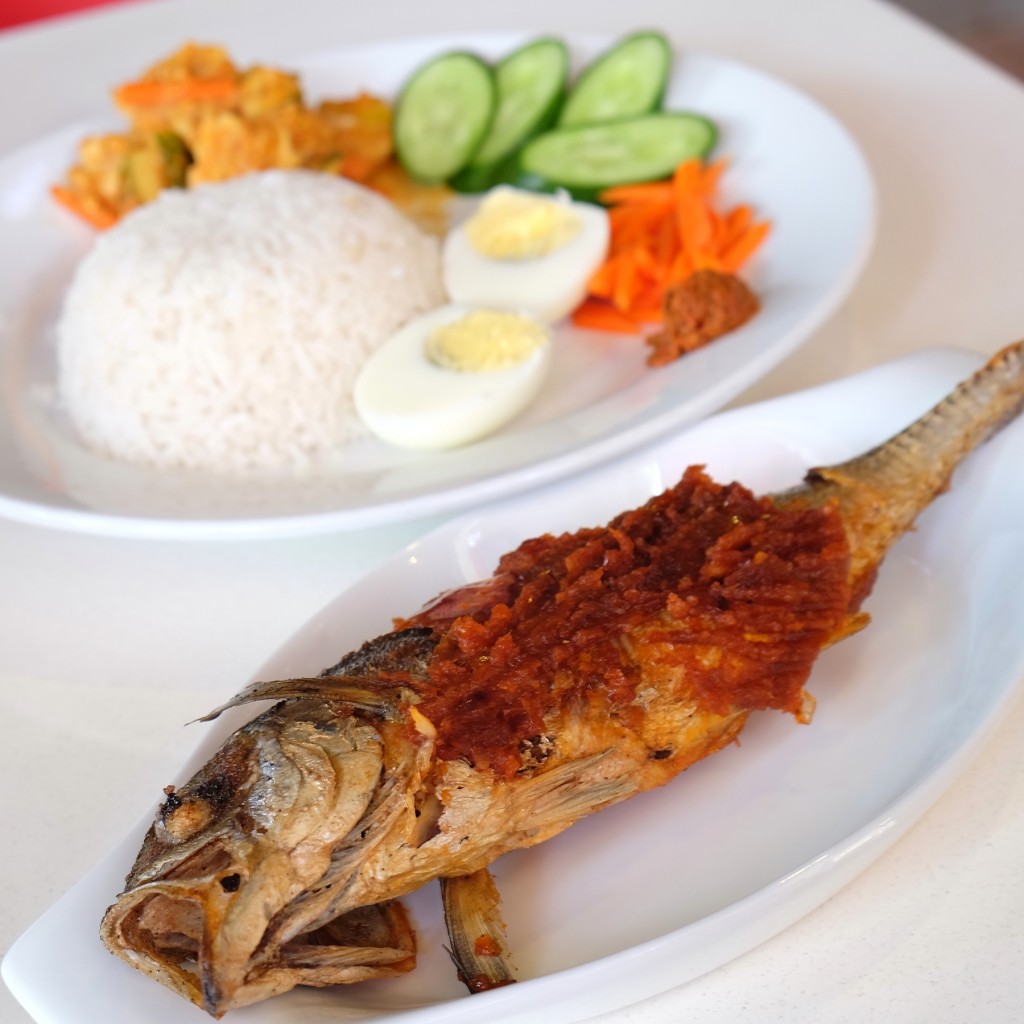 We had two cups of hot beverages – Mezzo Mezzo and the Classic Hot Ciok, both made from Segafredo own blend. For the Classic Hot Ciok, it is sweet and soothing chocolatey, while the Mezzo Mezzo with a combination of espresso and chocolate judged a bit stronger on the mouthful.
For those escaping from the hot weather, cool down with choices of granita (Italian crushed ice), frappe (milkshake) and fruit juices.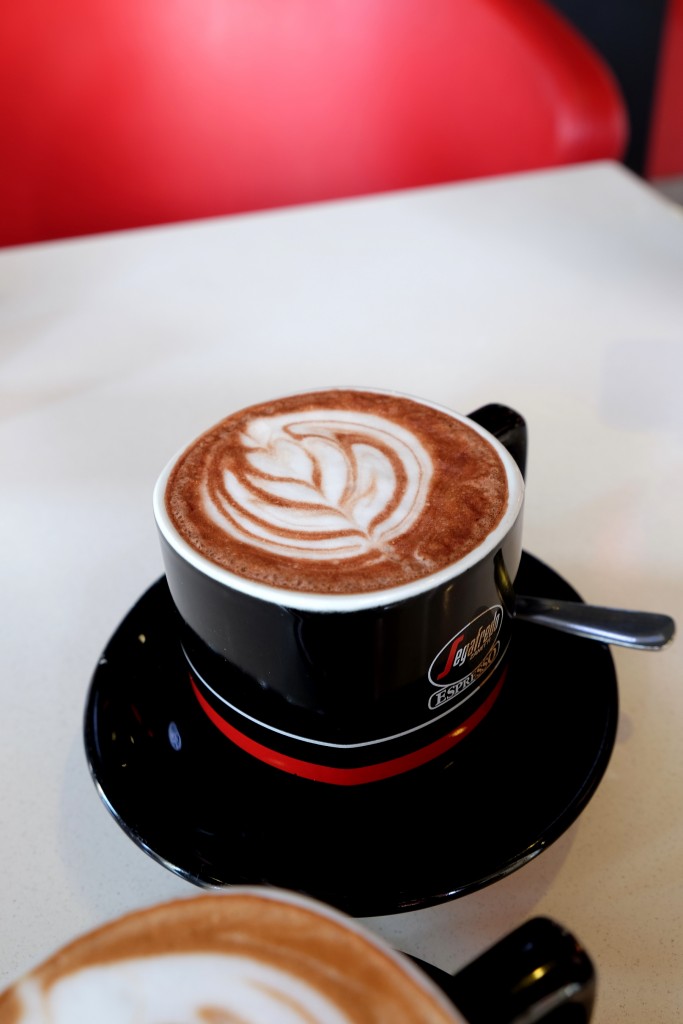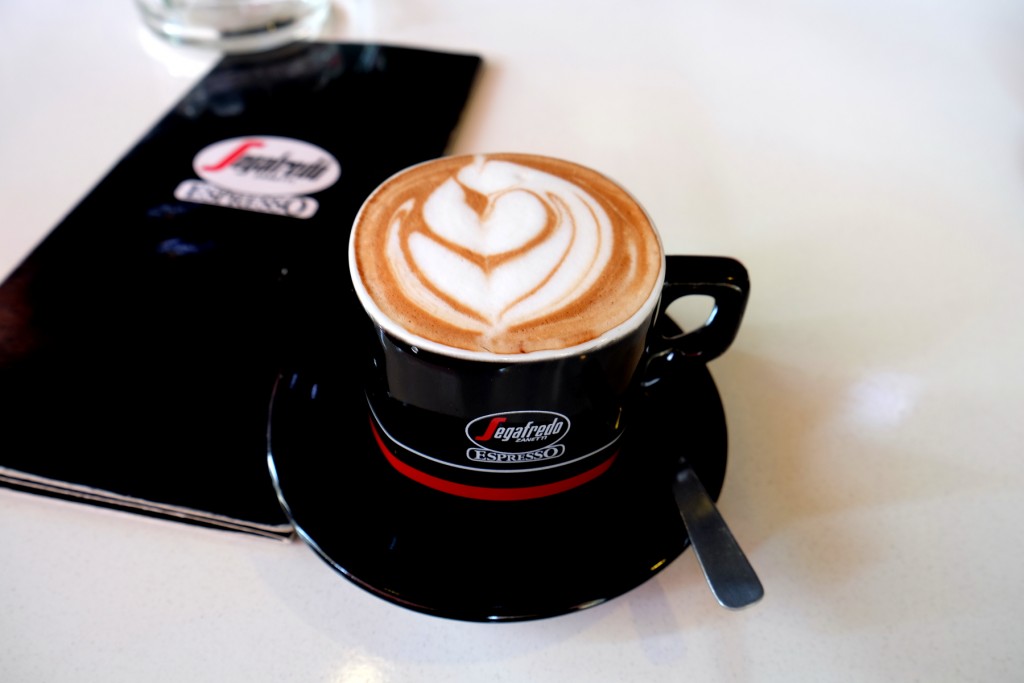 Segafredo Zanetti Espresso Penang is also a popular destination for drinks, thanks to its selection of liquor and beer. There are draught beers, including Tiger and Guinness, plus Heineken, available in 3 full pints and 5 small pints. Happy Hours run from morning till 9pm daily. An English live band will entertained you every Monday, Wednesday, Friday and Saturday nights.
At present, Segafredo Zanetti Espresso Penang is the existing outlet in Malaysia, and new outlets are scheduled to open soon.
Segafredo Zanetti Espresso Penang
368-1-1 Bellisa Row
Jalan Burma
10350 George Town
Penang
Business Hour:
10am till 1am (Sunday to Thursday)
10am till 2am (Friday & Saturday)
* Many thanks to Segafredo Zanetti Espresso Penang for extending this invitation.