BY CK Lam
During our visit to the five-star Lexis Suites Penang, we had a dining experience at Umi Japanese Restaurant. Located at a large corner ground floor space of the resort along Teluk Kumbar, the restaurant serves up dishes inspired from the Land of the Rising Sun.
Umi – which translates as 'sea' in Japanese is a pork free restaurant. The interior boasts a large floor plan, seating up to 120 guests. Tatami rooms are also available for those who wish to dine in privacy.
The menu includes bento, set menu and a la carte dishes prepared utilizing the freshest ingredients. You will find the lineup of appetizer, yakimono, gohan-rui, menrui, and tempura that satisfy a range of tastes.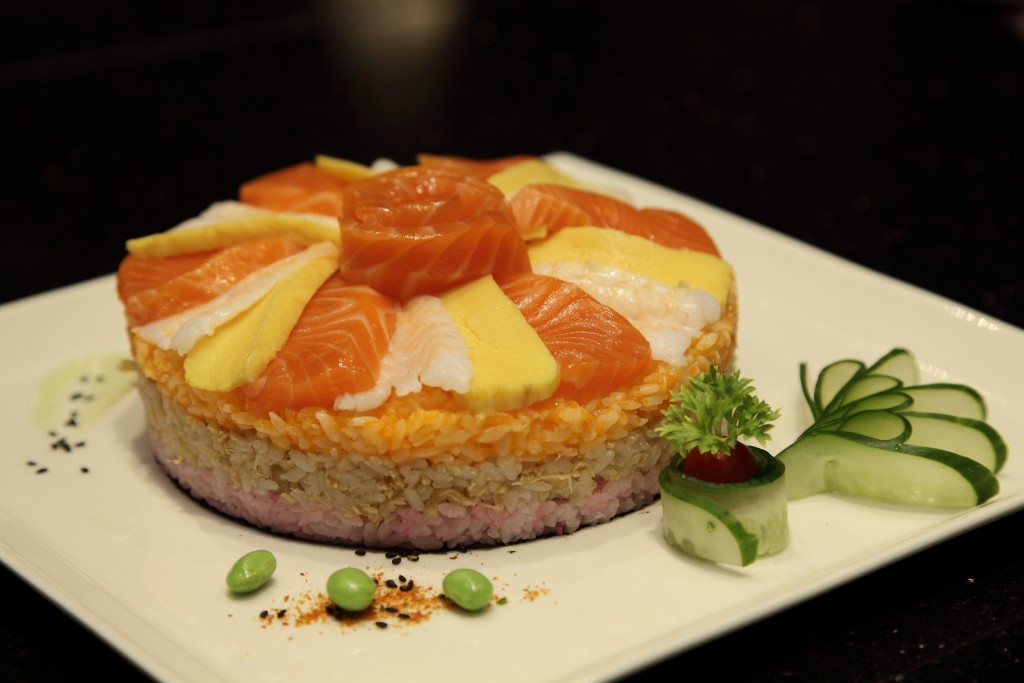 Highlights from our recent meal at Umi included Hiya Yakko, Cawan Mushi and Ehire Yaki as appetizers.
The Hiya Yakko had pieces of silken chilled tofu in a bowl of ice water, topped with cucumber and tomato. The simple accompanying green onions, grated fresh ginger and soy sauce was exceptional in complementing the smoothness and taste of the tofu. This light and refreshing dish is suitable for any time of the day.
Another smooth alternative was the hot Cawan Mushi of white egg custard with pieces of seafood and mushroom.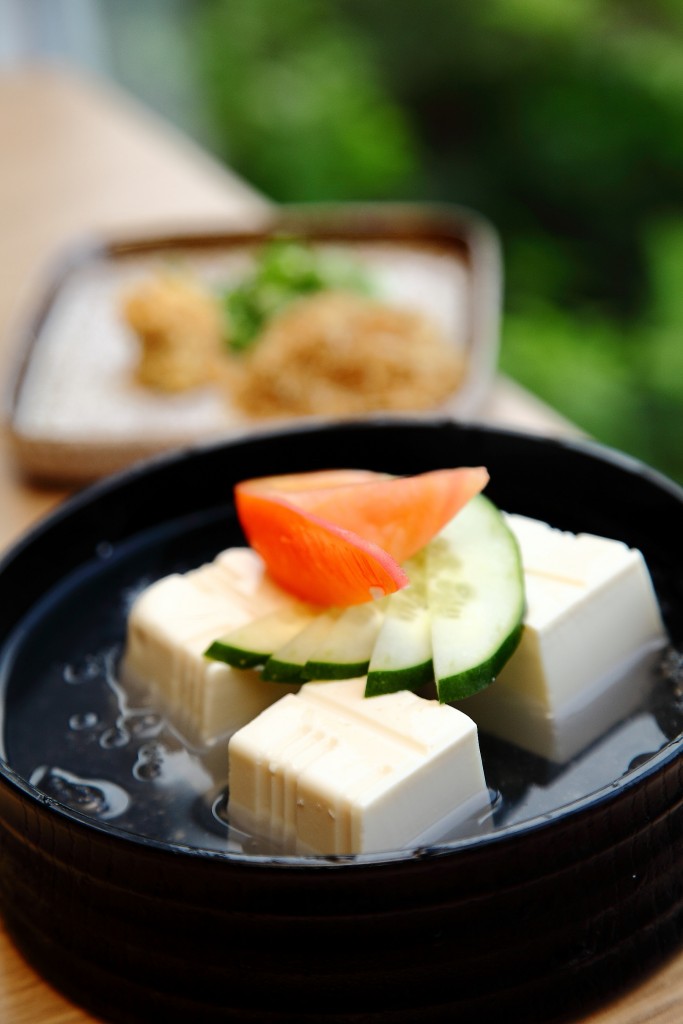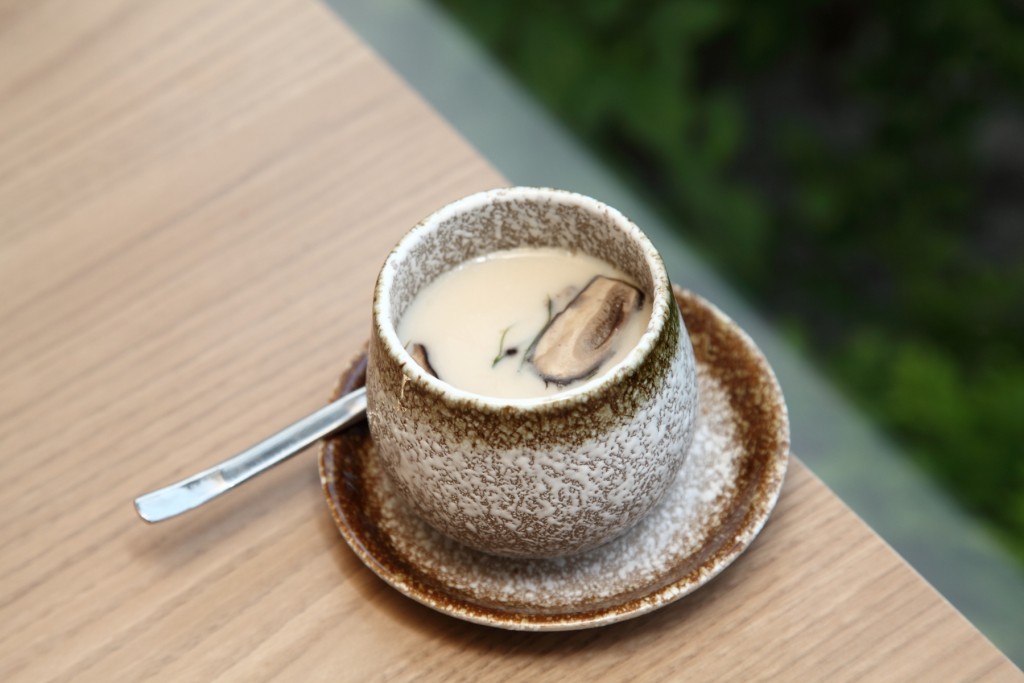 The Ehire Yaki may not roll off everyone's tongue when contemplating the order but it is something that is good if you like something to nibble on. Though mayonnaise sauce was provided, it was not necessary as the fragrant grilled stingray fin was certainly tasty on its own.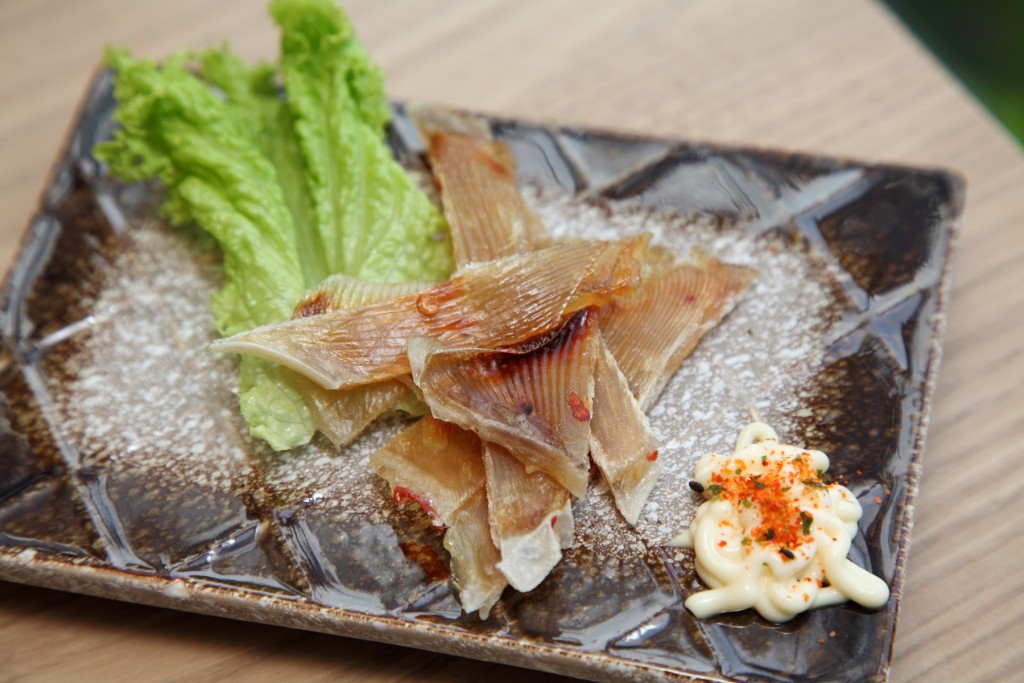 For those seeking fresh cuts of raw fish, there are a few sashimi selections. We ordered the sashimi bowl which came with thick slices of salmon which went well with the combination sauce of wasabi and soya.
For tempura, the ika tempura (squid tempura), tempura moriawase (mixed tempura) and the ebi tempura (prawn tempura) will be among the items on the menu.
We were a bit less taken with the ika tempura, as it was not tender enough. However, its light crisp batter, and dipping sauce made with dashi and punctuated with fresh-grated daikon and ginger really impressed.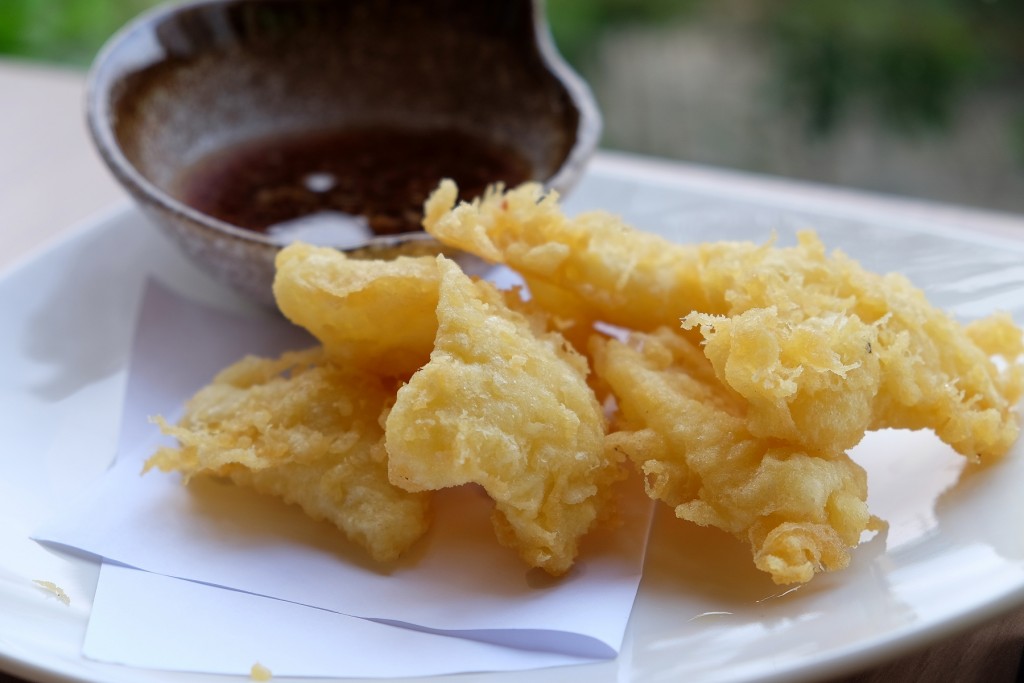 Seafood is abundant and we have the option of halibut. Don't expect anything fancy – just a slice of fresh halibut, fried with impeccable timing. Served with soya sauce, the smooth soft texture fish along with a bowl of white rice was filling enough for a light meal.

Salmon fish head soup was the next dish. This Asian comfort dish with warm broth rich with sweetness of fish,  vegetables and squares of tofu work well for sharing.
If rice is what you must have, there is a choice of either Sake Chahan, Ninniku Chahan or Tori Katsudon, all reasonably priced, between RM15 and RM17.
Tori Katsudon priced at RM17 offers steamed rice with deep-fried chicken. Breaded and fried, the chicken remained moist and tender. The dish was a crowd-pleaser.
Other offerings in the menu include noodles – cold white wheat or buckwheat noodle, udon or soba noodle, prepared with vegetables, and seafood.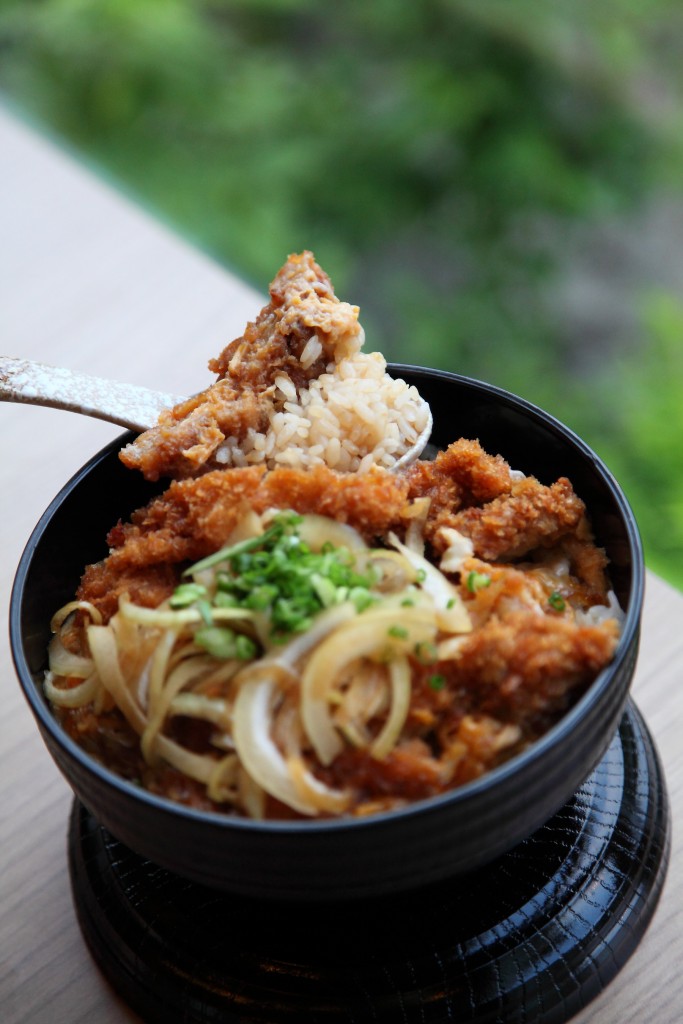 And what better way to enjoy the meal with some beer, sake or even wine. The drink menu offers varied red and white wine, beer and sake choices like the Kubota Senjyu, Atagonomatsu Honjozo and Jokigen Junmai Ginjo Kimoto.   
Umi is a great place to return to. The restaurant opens everyday for lunch and dinner, around 11.30am till 2.30pm, and again from 6.30pm and stays open till 11pm.
Lexis Suites Penang
28 Jalan Teluk Kumbar
11920 Bayan Lepas
Penang
Tel: 04 – 628 2888 (Daily)
* Many thanks to Lexis Suites Penang for extending this invitation.