Hotel Equatorial Penang Endless Buffet Sunday Brunch
BY CK Lam
Fancy indulging in an Endless Buffet Sunday Brunch? With the promotion by Hotel Equatorial Penang, you will be able to make the memorable dining experience at not only one restaurant but two of them. The Endless Buffet Sunday Brunch starting from April 2016 brings together the best of over 288 delightful items from both Kampachi Japanese Restaurant and Nada Lama.
"The two dining outlets of the hotel will satiate your cravings with local, Western and Japanese selections every Sunday, between 12pm and 2:30pm," says public relations executive Gillian Tan. The buffet spread is priced at RM118nett adult, RM59nett for children and senior citizen aged 60 years and above.
Kampachi remained faithful in style and quality standard to the Japanese cuisine that it is known for. For those who prefer sizzling seafood and meat, head over to the teppanyaki station, where you will find the chef preparing meat and seafood on hot plate. Red meat lovers will like the teppan beef. Other choices include chicken, seafood fried rice, bamboo clams, yaki udon, and yasai itame.
Sashimi and sushi roll is clearly a must. What's neatly displayed at the counter include many different kinds of fresh fish and varieties of sushi like fusion rolls, temaki sushi and nigiri sushi. The thick slices of raw fish are perfect with a touch of  wasabi and soy sauce.
At the tempura  station, you can pile your plates with fish tempura, shrimp tempura and vegetable tempura, best paired with condiments of tempura sauce and grated radish. Other deep-fried dishes include squid fry and tori karaage.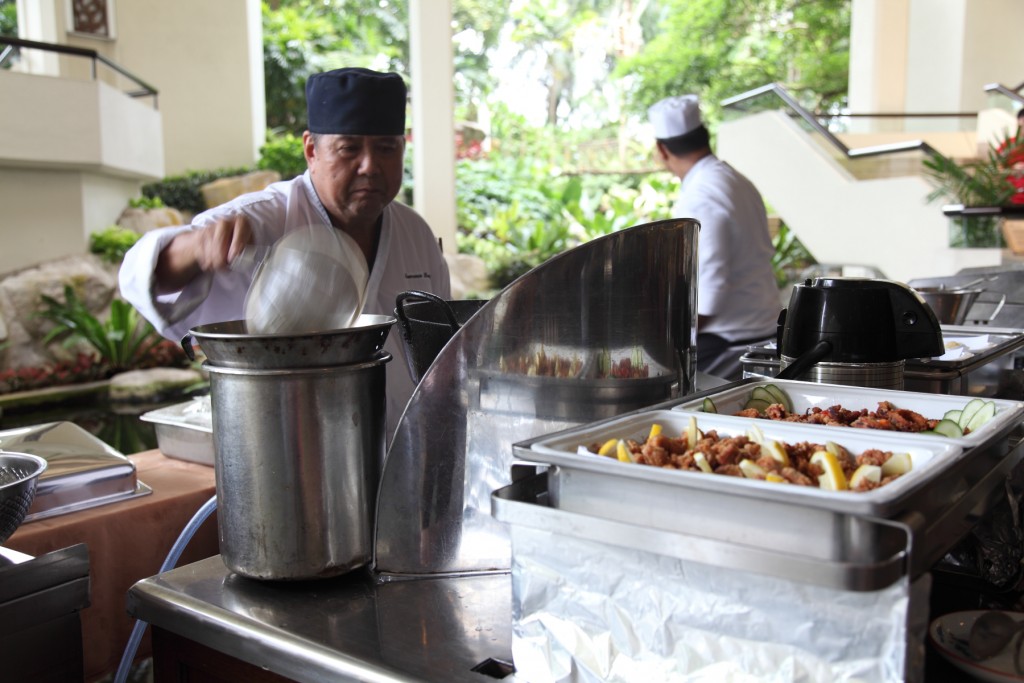 Other highlights are the chawan mushi, salmon head, saba shio, tofu ankake, grilled chicken teriyaki, miso soup and oden. The latter has eggs, fish cakes, mushrooms and radish simmered in a light and delicate broth.
For those who like unadon, the bowl of steamed white rice come topped with fillets of eel grilled basted with sweet sauce.
At the noodle station, a chef is on hand to whip up concoctions of udon and soba besides a hearty pot of shabu shabu. You can have your shabu shabu cooked with a choice of chicken or beef along with vegetables.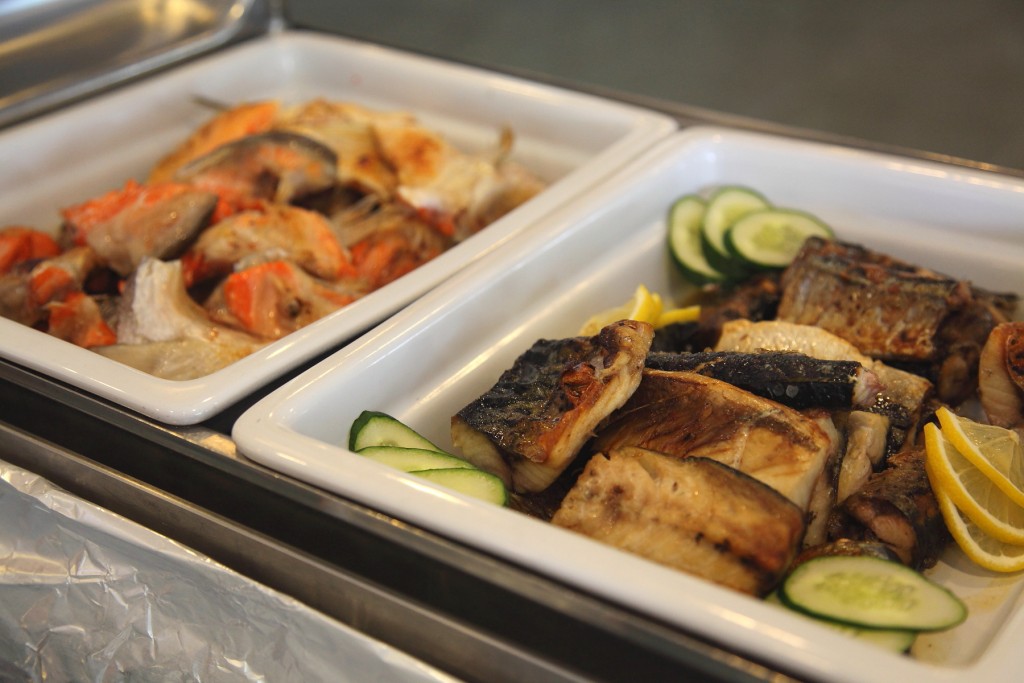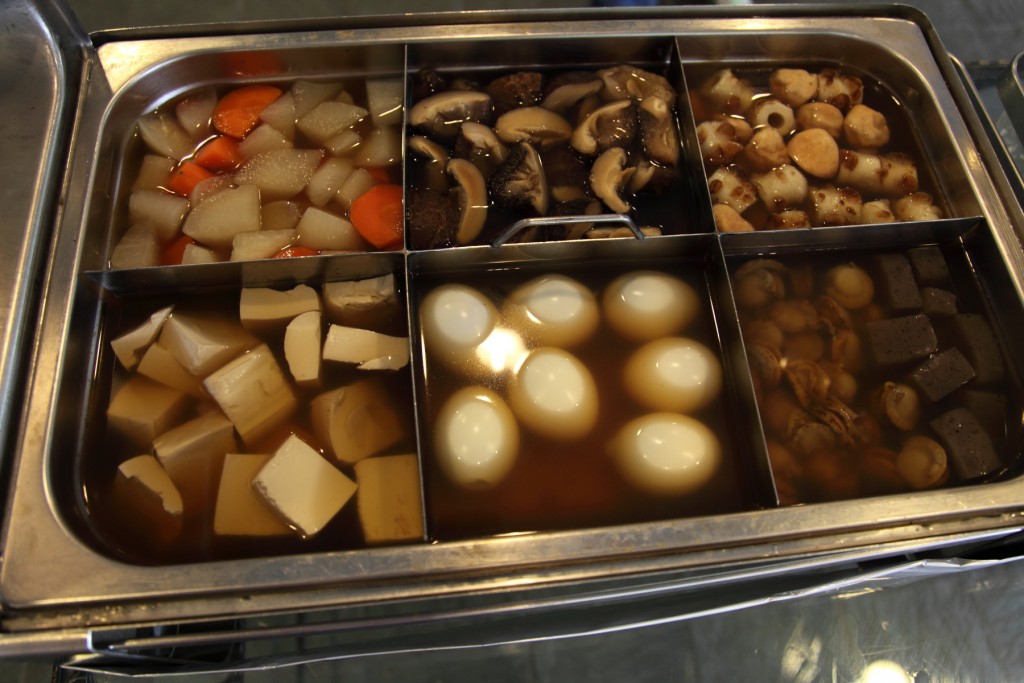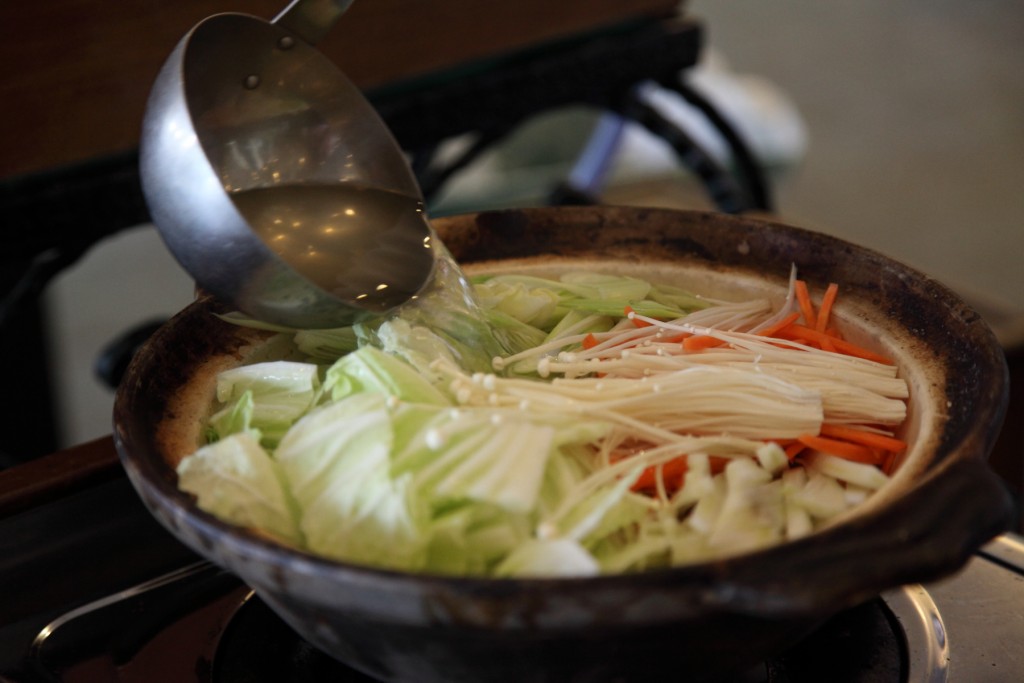 It's dessert heaven and you are served with Japanese and Western delights of ice cream, jellies, pies, cakes, teppan dorayaki and zenzai (thick sweet red bean soup). The teppan dorayaki which is popularly known as doraemon pancake is made on the spot. Sandwiched with fillings of red bean and peanut butter, the pancake is great to munch along with a bowl of zenzai.
The creamy ice cream comes in flavors such as mint, yam, sweet corn, green tea, chocolate and black sesame creme brulee.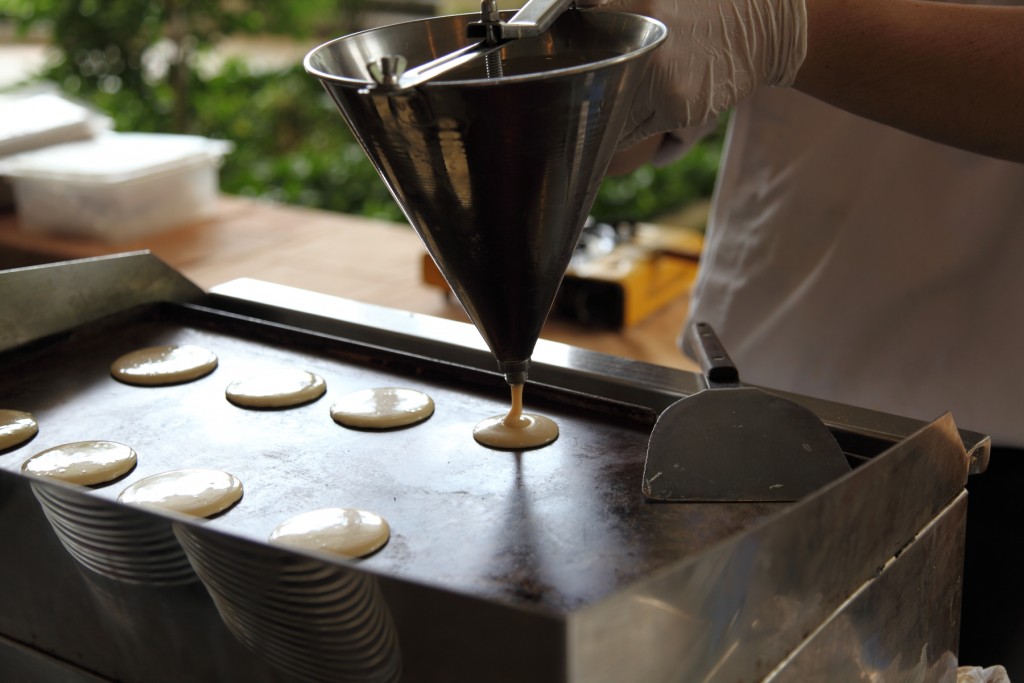 Meanwhile Nada Lama is the place where guests can enjoy the food in heritage ambience, amid charming pool surroundings.
The menu offers plenty of food, with many appetizers to start, and sweet treats to finish. Start tucking into starters like fresh garden salad, coleslaw, local ulam-ulaman, followed by soup, as well as house made breads and rolls.
For the cold seafood, the section is heaves with everything from crabs to mussels, large prawns, crayfish and oysters. Load up the plate with one each, or more. The oysters delivered intense salty freshness and is clearly the most popular item.
Hot dishes for the day consist of baked fish fillet wrapped in aluminium foil, stew chicken kurma, stir-fried eggplant & long beans Malay style and lamb shoulder vindaloo.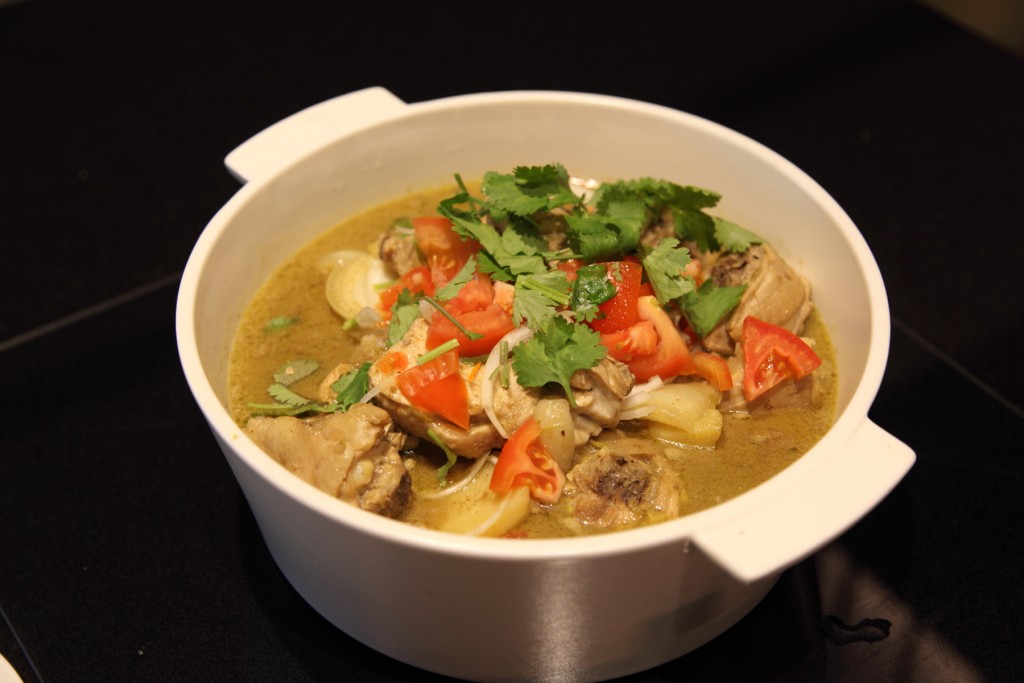 The BBQ Station offers a full range of seafood and meat – slipper lobster, sirloin steak, chicken drumstick, fish kebab, cuttlefish skewers and chicken frankfurters.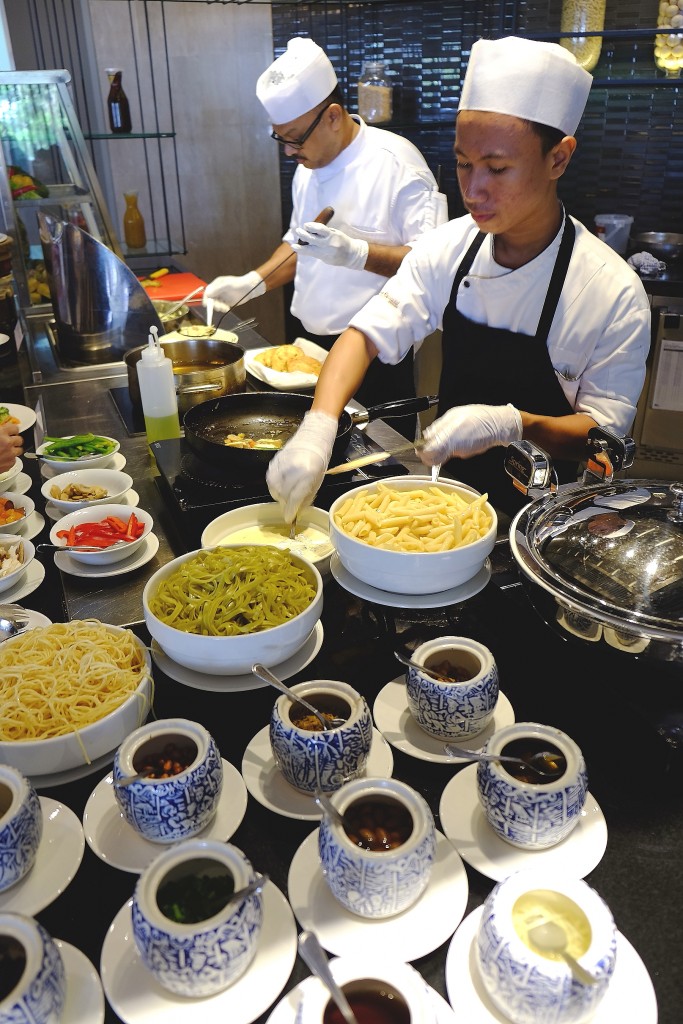 Small steamed morsels of dim sum are available. Besides the tom yam siew mai, chicken bun, their other offering is the lo mai kai (steamed glutinous rice with chicken).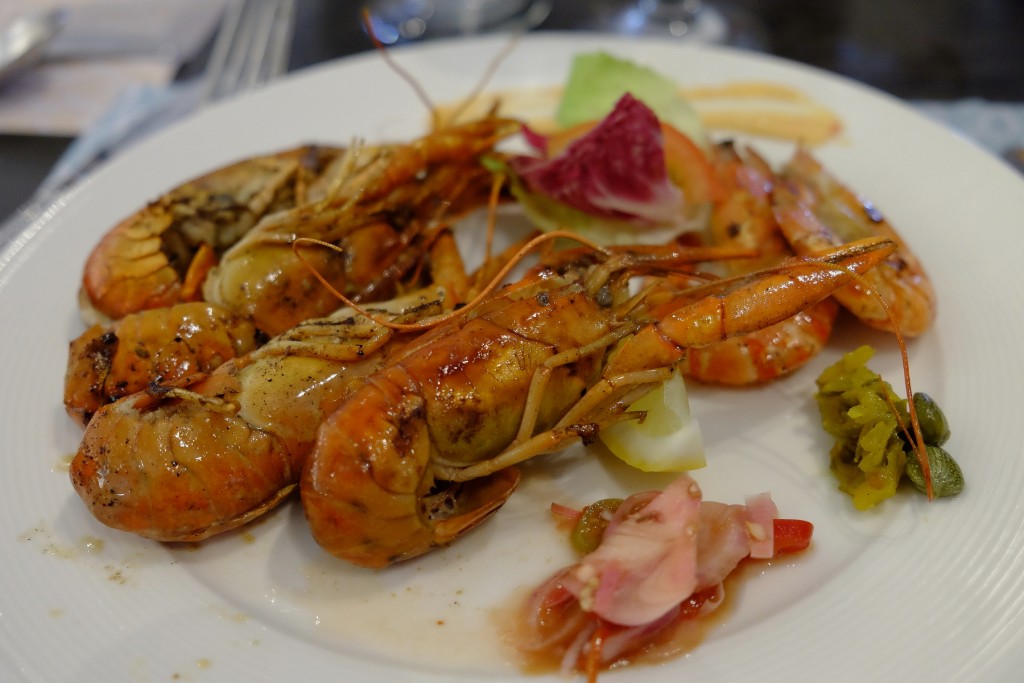 It looks like Hotel Equatorial Penang has just raised the bar on Penang's buffet scene with the  Endless Buffet Sunday Brunch which delivers both value and flavours.
To make your reservation, do call: +604 632 7073.
Hotel Equatorial Penang
1 Jalan Bukit Jambul
Bayan Lepas
11900 Penang
* Many thanks to Hotel Equatorial Penang for laying on this invitation.