Penang – FCS Durian Orchard Visit
BY CK Lam
The recent opening of FCS Durian Orchard to the public had us dropping by for a tour of the orchard. Nestled off Jalan Tun Sardon in Balik Pulau, Penang, the orchard which is home to a wide variety of durians is fast becoming a tourist attraction.
We made our way to Anjung Indah, where we met up with our guide, Mr Tham. We were guided through a narrow lane to the rest area of FCS Durian Orchard, before we head out for a leisurely walk around the 33 acre orchard.

According to Tham, the area is home to many species of tropical fruit trees. There are over 600 durian trees aged between 60 to 100 years old, and these old trees bear better fruits with rich aroma and tastes. We were introduced to the red prawn (ang heh), horlor, D101, raja kunyit, raja kecil (D99), sultan (D24), rabbit, mao shan wang, green skin (che pui) , and many more.
'Besides pruning of durian trees for good yields, grafting is also done, with joining part of plant with young and old trees. 'In this way, they will continue their growth as one plant and will bear fruits in three years,' said Tham.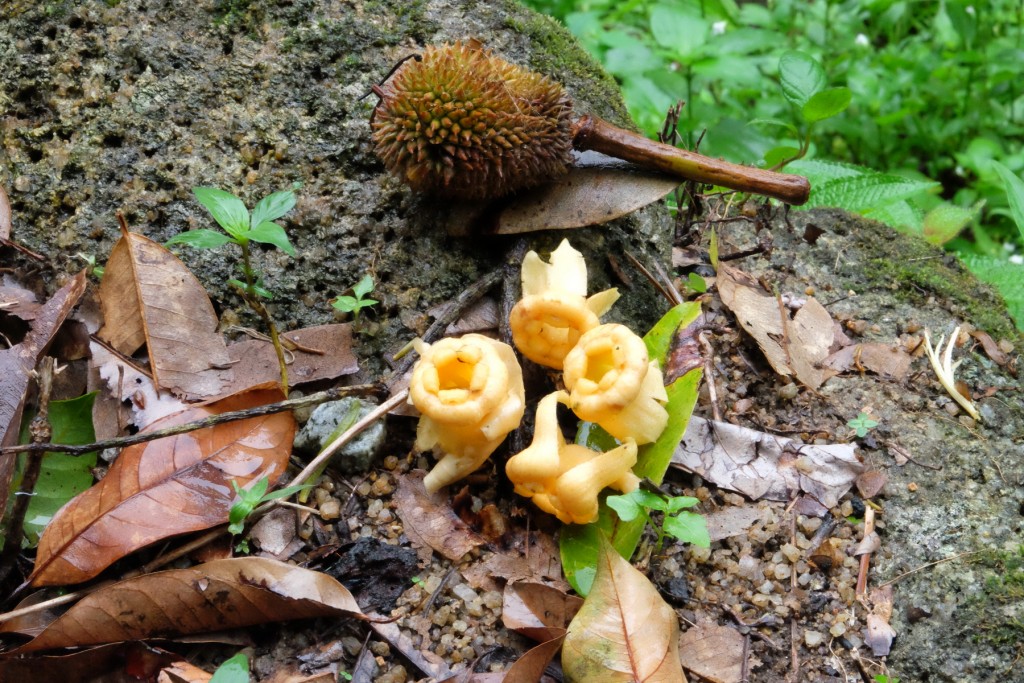 Durians are tree-ripened fruit and many methods are used to prevent the thorny husk from damage when it hits the ground. Safety nets are arranged, besides attaching long stings to the fruits.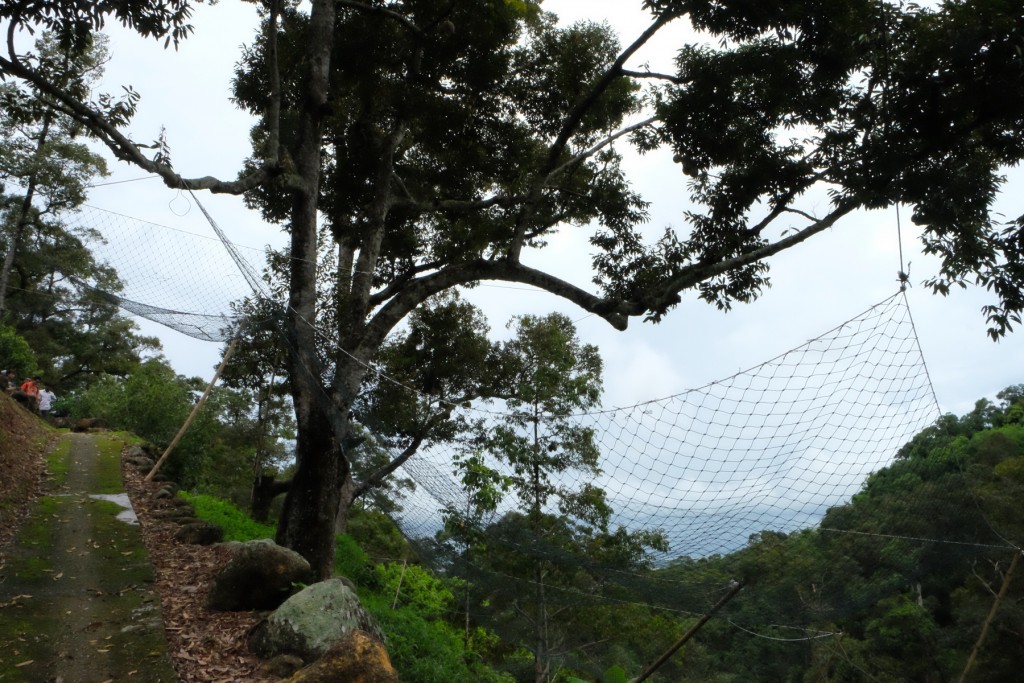 Besides the durian trees, other tropical fruit trees on the orchard include nutmeg, duku langsat, cempedak, rambutan, coconut, banana, papaya, and soursop. The nutmeg tress are totaling to about 300.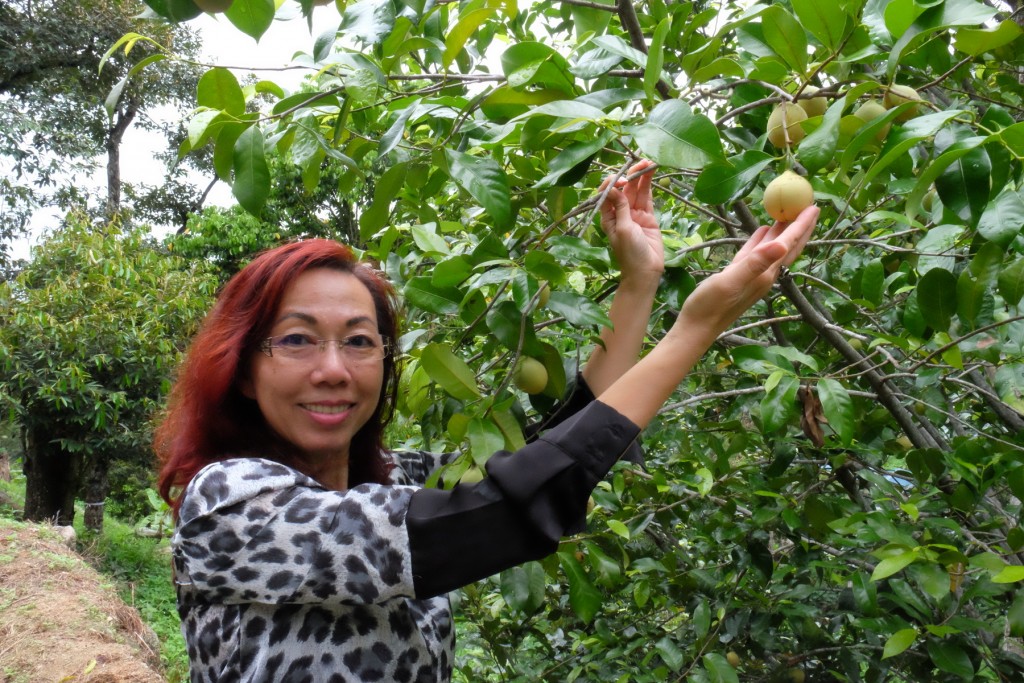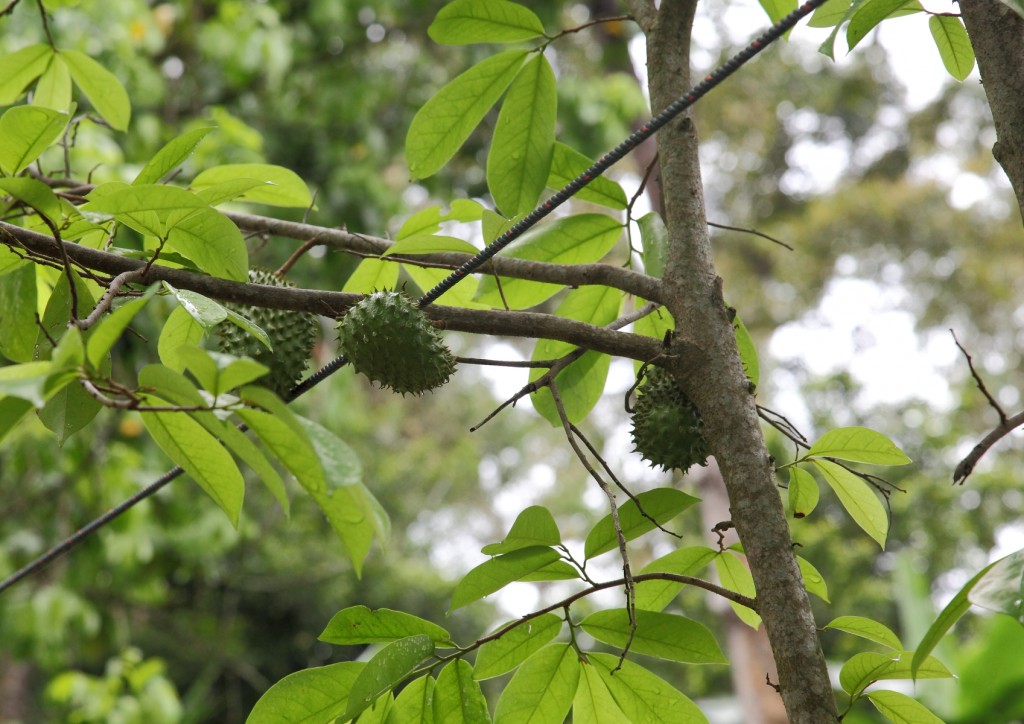 Most people are quite familiar with the cempedak fruit, however not many have never seen the traditional way in protecting the fruit – using a basket made from leaves.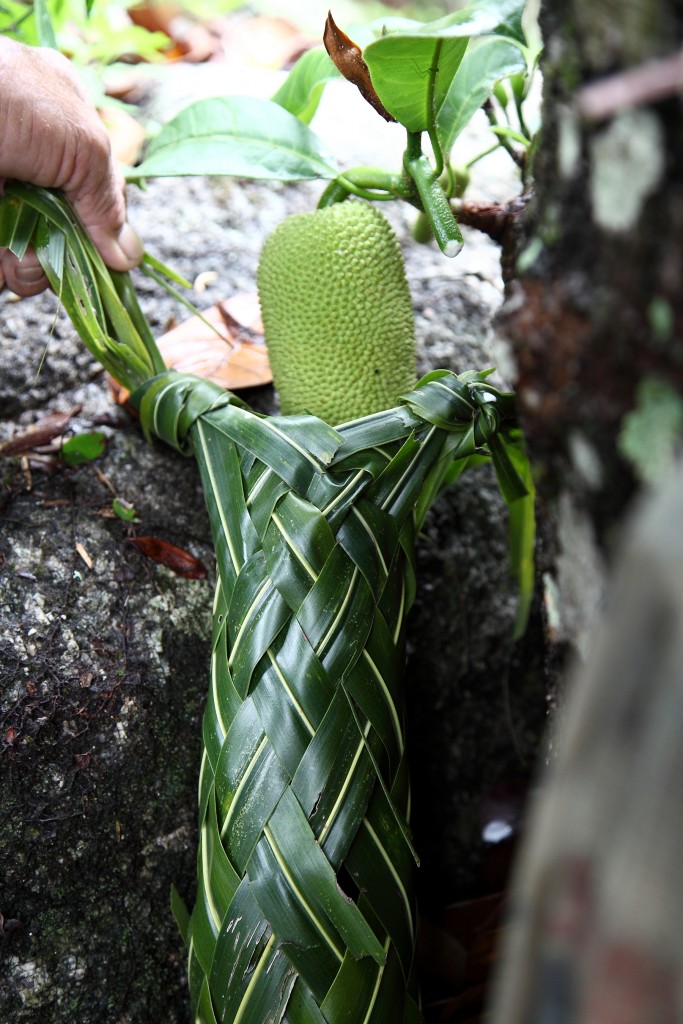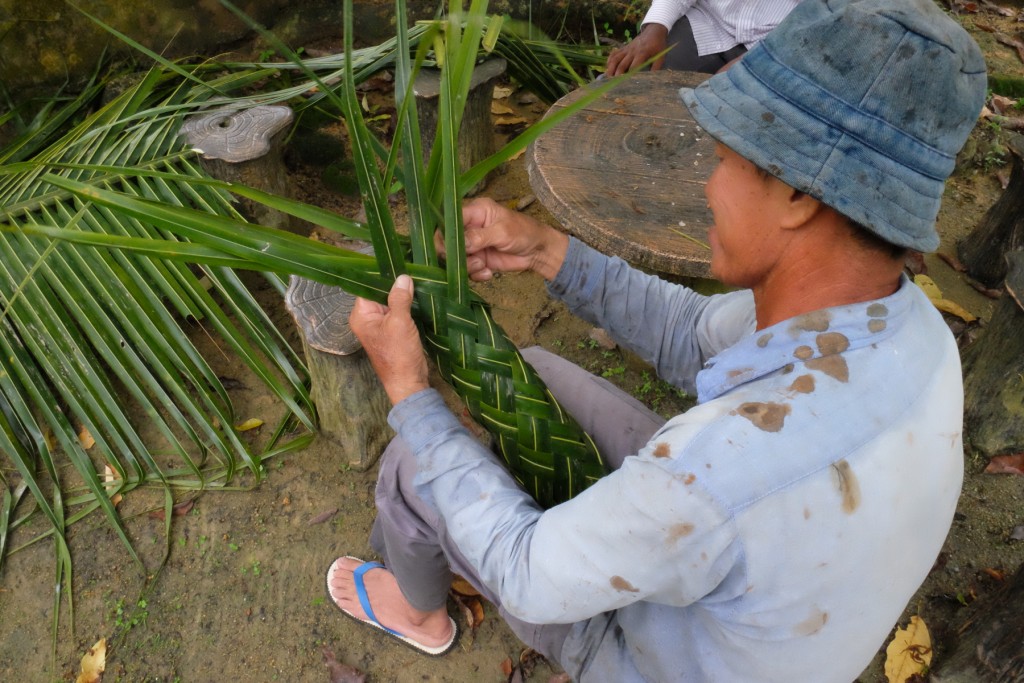 As we carried out further up the gentle slop, we chanced upon the beautiful views of the Indian ocean, besides breathtaking landscape of soaring hills carved into contour lines with huge stone and borders.
After descending from the hill, we headed back to the rest area for a durian feast. There's nothing like the taste of fresh durians. The various flavors and textures of the king of fruits are irresistible, like the rich creamy kunyit and the slightly bitter green skin (che pui).
Mr Tham also took some time to share his view when it comes to his favorite durian.  'I like the kunyit for its fine texture and nice aroma, and the best size to go for is around two kilo,' said Tham.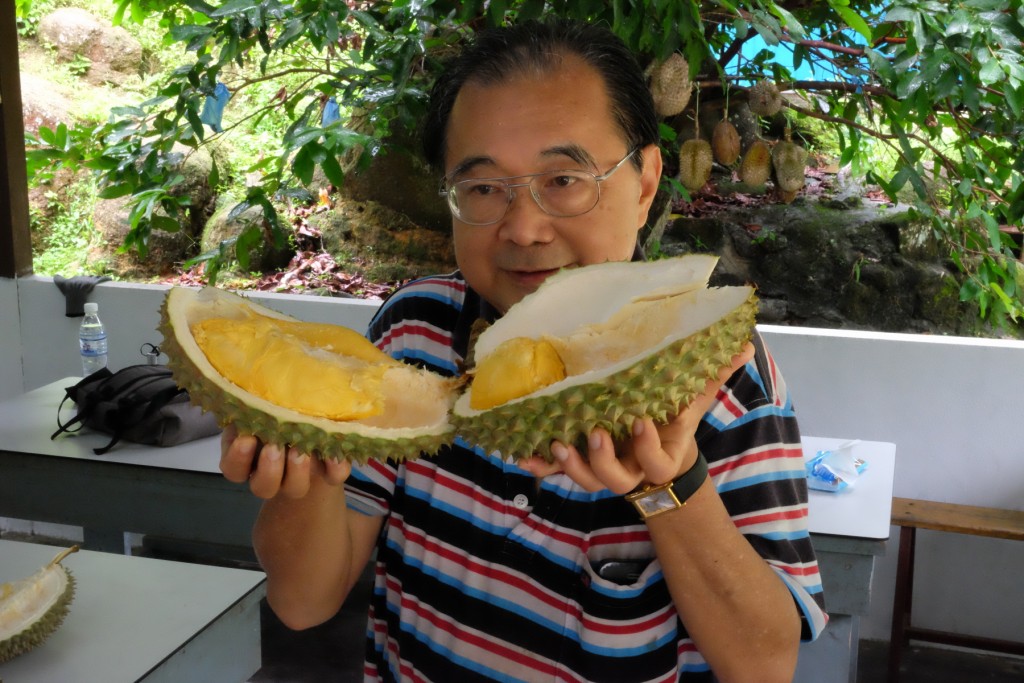 Visiting FCS Durian Orchard is a tasteful, relaxing and pollution-free experience. Should you want to visit the orchard, and taste the thorny fruit, feel free to contact them at fcsorchard@gmail.com or at mobile +6019-445 0455. The orchard has visitors coming from as far as Japan and China.
The owners had preserved a beautiful wooden house and restoration is on the way with comforts of homestay, available from early next year.
FCS Durian Orchard
Jalan Tun Sardon
Kampung Permatang Timbun
11020 Balik Pulau
Penang
Malaysia
* Many thanks to FCS Durian Orchard for laying on this invitation.