World Street Food Congress 2016 in Manila, Philippines
BY CK Lam
The World Street Food Congress 2016 (WSFC2016) is back for the third time, sailing from Singapore to Manila, Philippines. The earlier two events in the Lion City have been successfully run in 2013 and 2015.
This year, the WSFC2016 with the theme "Comforting Flavors of Home" was held in Bonifacio Global City from 20th till 24th April, supported by the Philippines Department of Tourism, Tourism Promotion Board Philippines and Ayala Malls.
At the invitation of Makansutra founder KF Seetoh, I joined a group of international media friends on this food event which was a celebration of live music, food, drinks, dance and street food demos.
The opening ceremony by KF Seetoh, Founder of Makansutra and Creator of WSFC, was graced with the presence of Domingo Ramon C, Enerio III, chief operating officer, Tourism Promotions Board Philippines and Javier D. Heranadez, assistant vice president and area head, Ayala Land In.
‪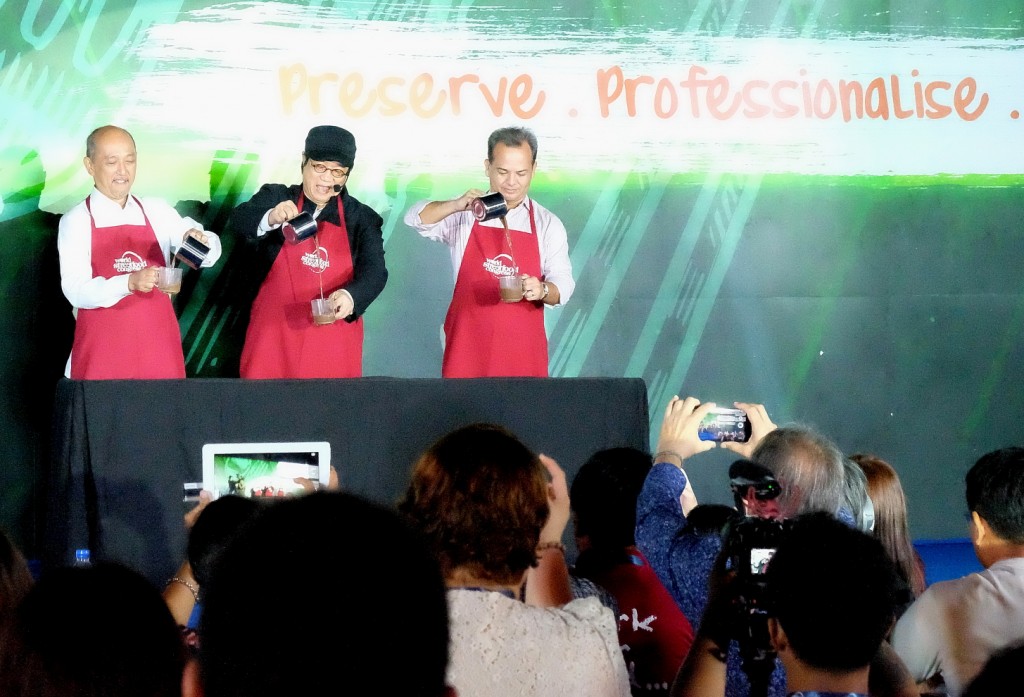 The World Street Food Congress (WSFC) is a symposium, conference and a mega street feasting festival that celebrates and seeks opportunities and possibilities for the world's most popular food culture – heritage and comfort street food. The WSFC is not just about comfort food and deliciousness. The WSF Dialogue component is about addressing issues of preservation, sustainability, relevance and the world of opportunities we can create tomorrow.
The five day event saw participation by 25 international hawkers from eight cities offering unique and iconic street food fare at the World Street Food Jamboree. It featured street food stalls from around the world – Malaysia, Indonesia, Thailand, Vietnam, India, Singapore, United States of America and Philippines, with food prices starting from 200 Philippine pesos.
"Good food shouldn't be expensive; it should be comforting, real and affordable. That's where the feeding frenzy happens and where a world of opportunities resides" KF Seetoh.
The World Street Food Jamboree packed a full house every day with flock of foodie-minded visitors queuing to taste all the faraway foods. The total number of visitors to WSFC16 Jamboree is 73,000 – averaging approximately 15,000 visitors  per day.
Strolling through the stalls, visitors can find an amazing array of street food. What's on display include Churros Loccos from United States of America, Truffle Paella Lechon from Philippines, Banh Xeo, and Nam Bo Banana Sticky Rice from Vietnam, Kway Chap and Chey Sua Carrot Cake from Singapore, Bali BBQ Ribs and Martarbak Markobar from Indonesia, and Penang Assam Laksa and Mee Siam from Malaysia.
The serving record for this year's food jamboree is 1,920 portions a day for one stall and many stalls hitting the 1,000 portion mark daily. The top 5 dishes (not in order of merit) are: Martabak Markobar, Babi Iga Bakar pork ribs, Nam Bo Banana Sticky Rice, Pepita's Truffle Paella Lechon and Mee Siam by Donald and Lily.
The Pepita Kitchen's paella lechon has the longest queue with visitors eyeing for this Filipino dish which had truffle-flavored rice cooked in a roasted piglet.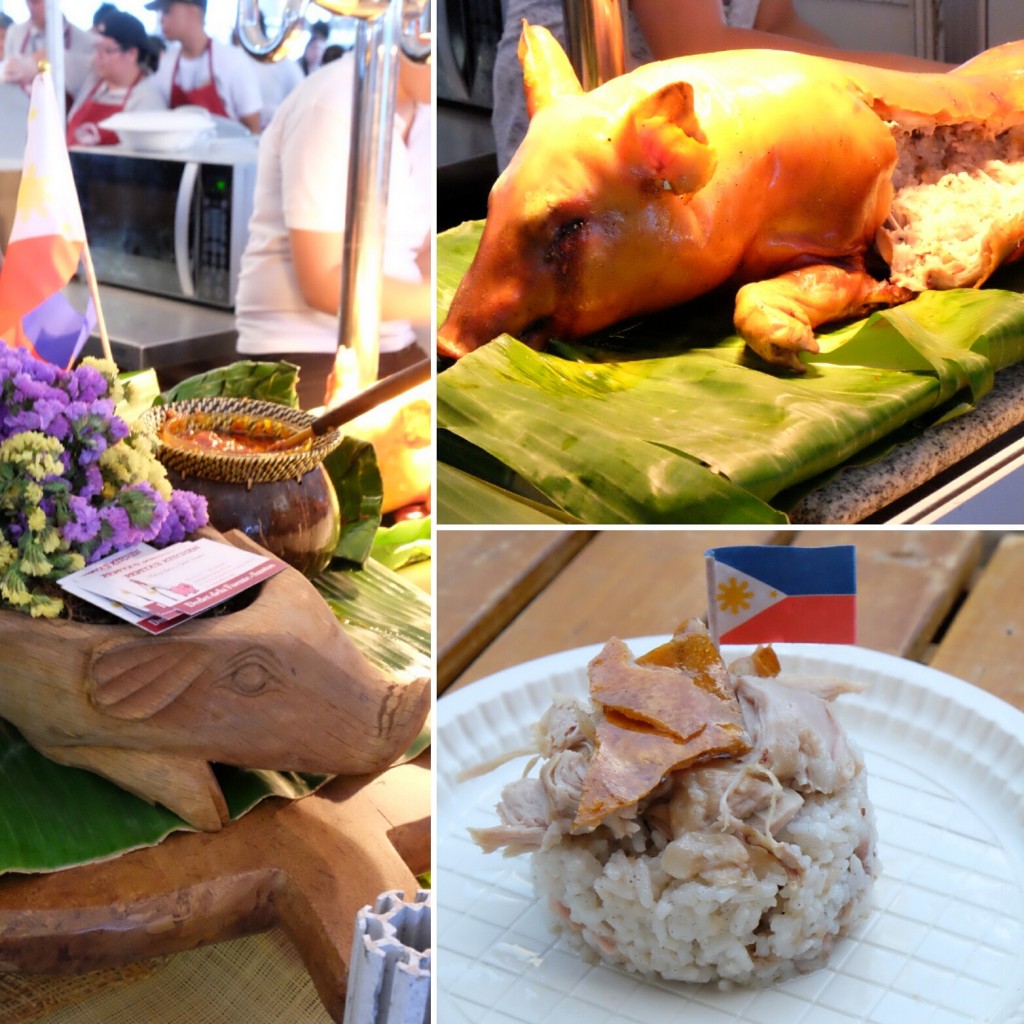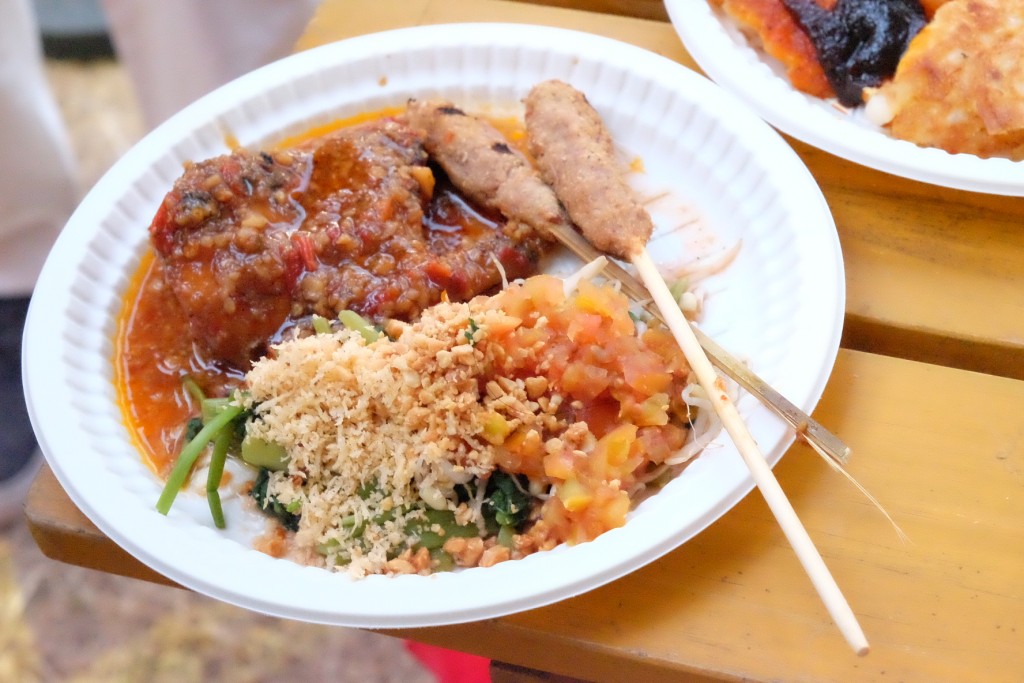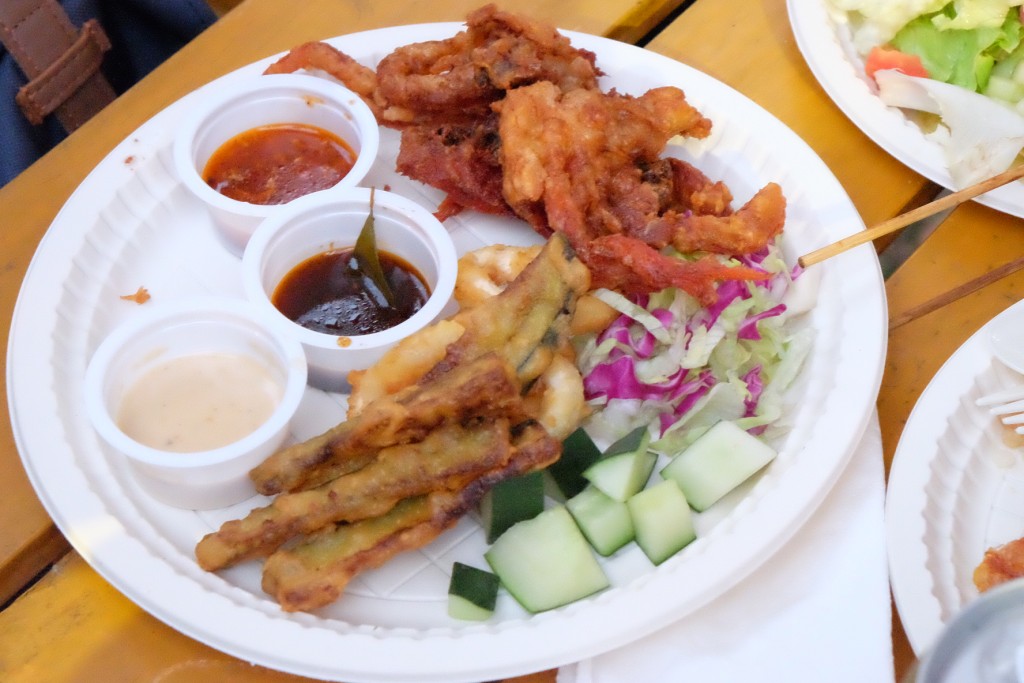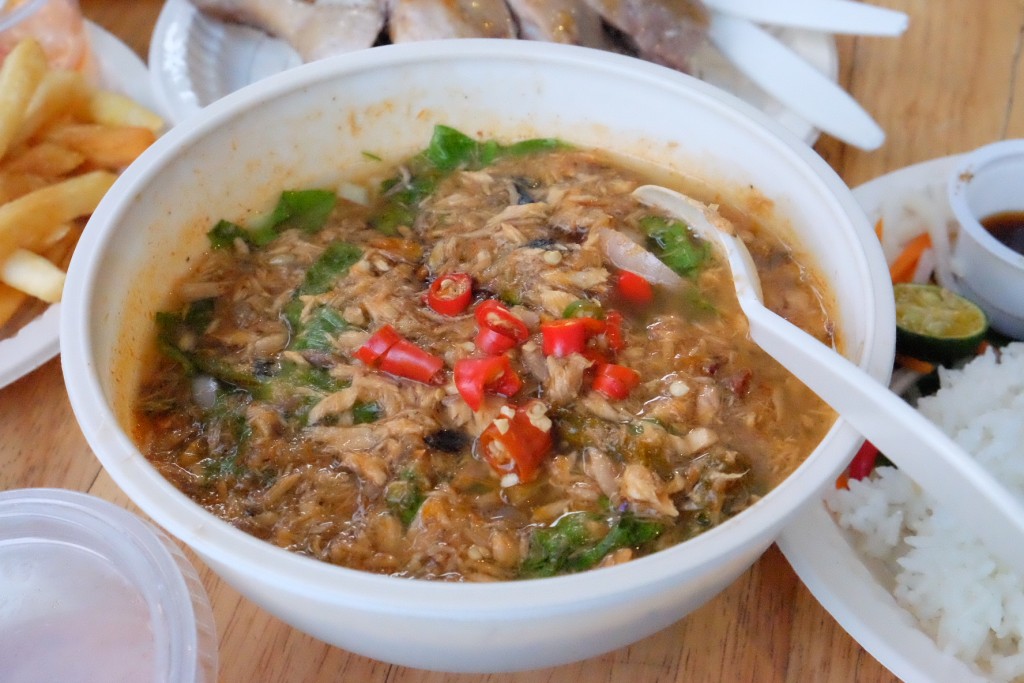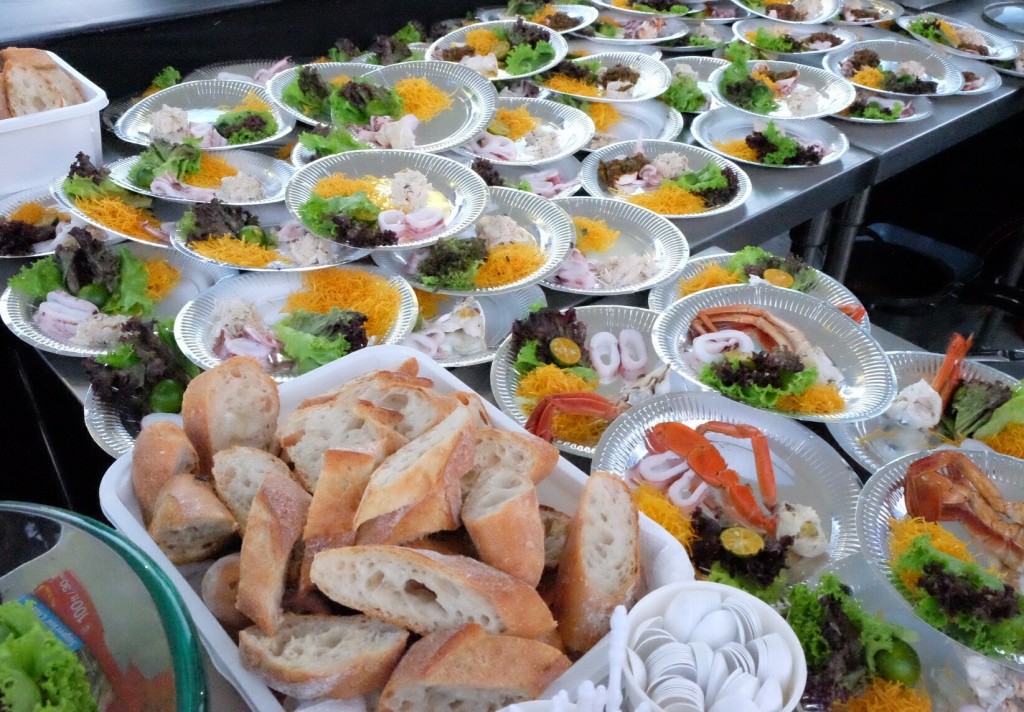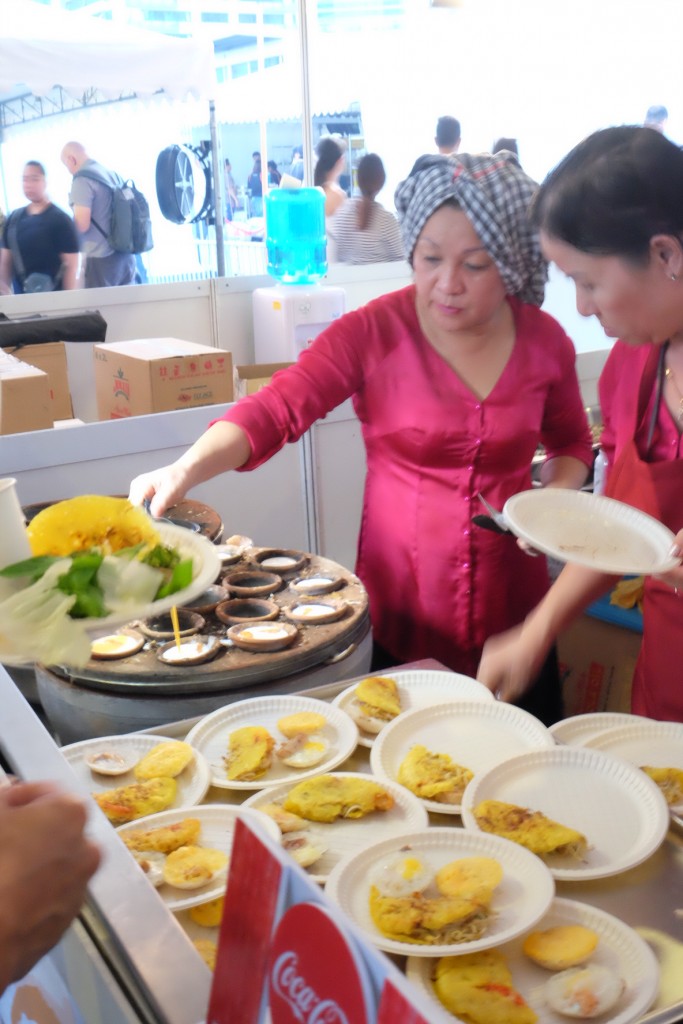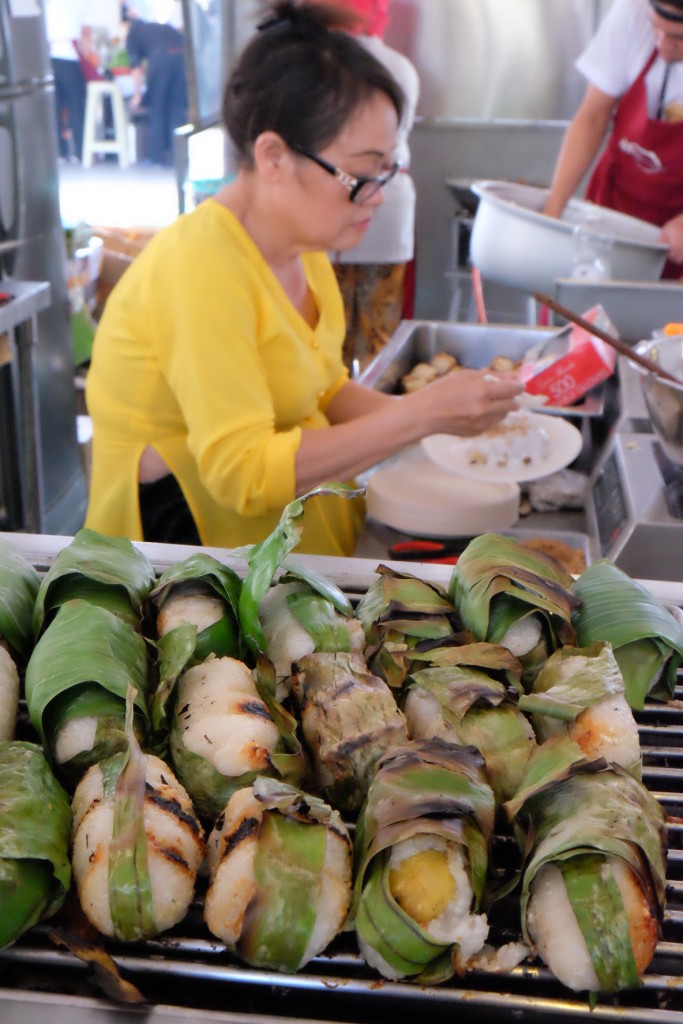 The Martabak Kota Barat (Indonesian Chinese style pancake)  which is similar to Penang ban chang kueh was given a creative makeover, with sprinkles and eight chocolate toppings of Timtam red velvet, Kit Kat and Ovomaltine.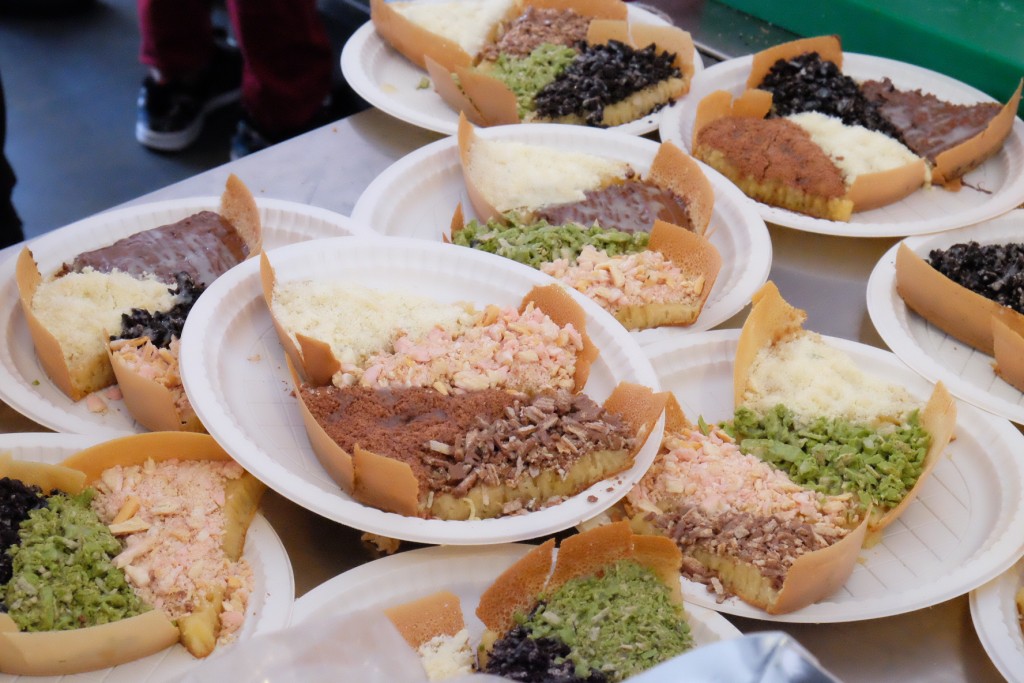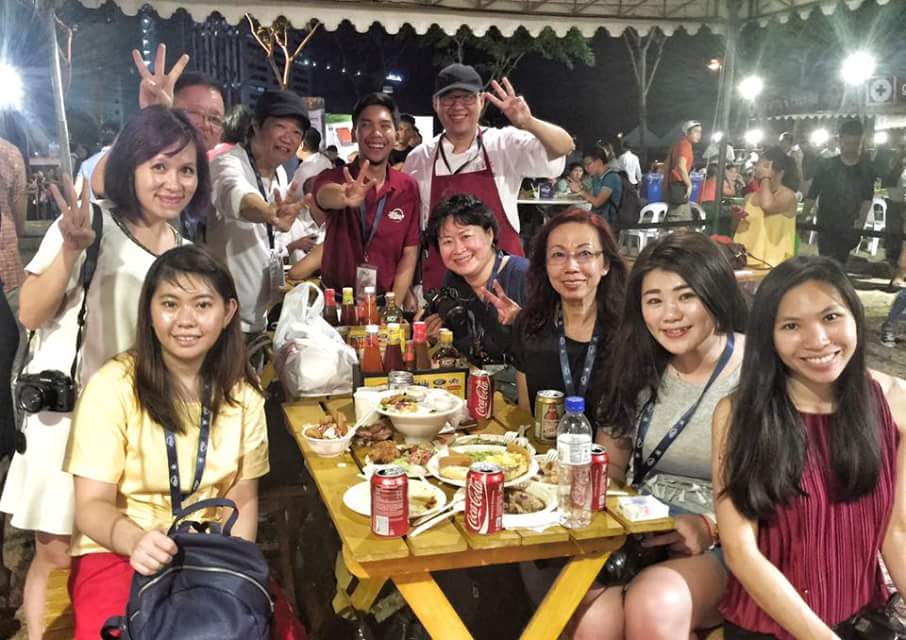 There were presentations and cooking demonstrations at the two-day World Street Food Dialogue, featuring distinguished international speakers and presenters such as: KF Seetoh, Anton Diaz, Brett Burmeister, Peter Lyold, Malcolm Lee, Sangeeta Singh, Richard Tan, David Yip, William Wongso, Sean Basinski and Odilia Wineke.
The first presenter who shared thoughts on the challenges of preserving street food was Our Awesome Planet founder Anton Diaz. Started out as a leading Filipino food blog, Anton now runs a couple of food markets (Mercado) in Metro Manila. He said the authorities are planning to develop the old city of Intramuros into a food destination where there's proper running water and waste disposal systems.
According to Ms Odilia Wineke (cookbook author and executive producer for several Indonesian cooking programmes), food vendors and entrepreneurs in Indonesia are using technology such as Facebook, Instagram and Twitter to help in the growth of their home-made goods and food businesses.  "Many warungs are using Instagram and Twitter account to gives updates to their customers, while food ordered over the internet are delivered via Grab-Bike, Go-Jek, Go-Food or GoMart at an affordable price," declares Ms Odilia.
Richard Tan, the former director of the Hawker Centres Division of the National Environment Agency shared his experience on the government's role in preserving and delivery street food culture in Singapore. "The hawker centres also gave a sense of heritage and identity besides being good economic drivers," he says. The government has announced plans to build 20 new hawker centres by 2025.
Improving livelihood of street food vendors was the topic by Sangeeta Singh, head of the National Association of Street Vendors of India (Nasvi). She notes that there is a need to improve the hygiene of the vendors, as to impress younger customers in India whom are getting fussier about looks and presentation and prefer to go to a hotel or mall to have street food which is the in thing now.

In between presentations were live cooking demonstrations, with professional chefs offering everyone the opportunity to revel in the goodness of the food. It had us sampling cuisine like the comforting Pork Sisig Pampanguena, BBQ Moo Ping, Singapore Laksa, Seafood Asam Keueung, Namii Mu Ba Chua, Zhu Hou Chicken, and Sapi-sapin.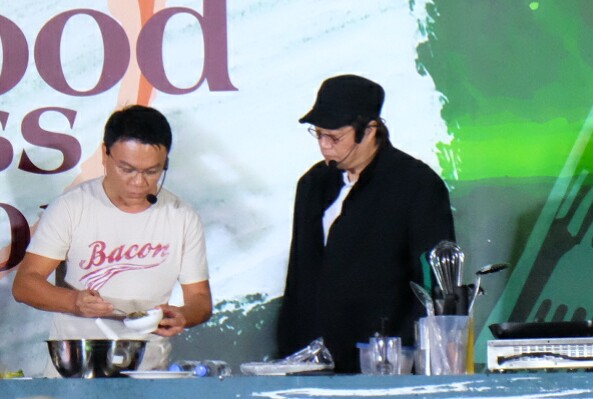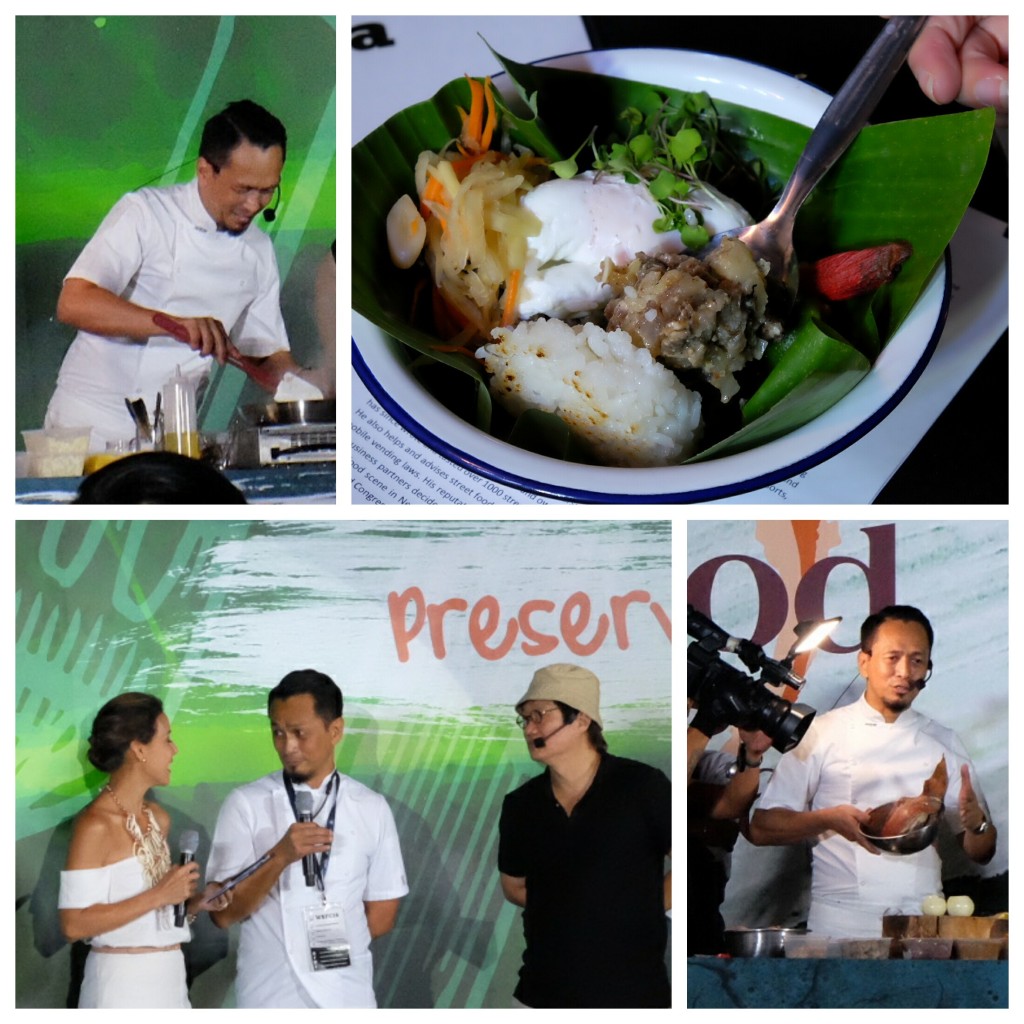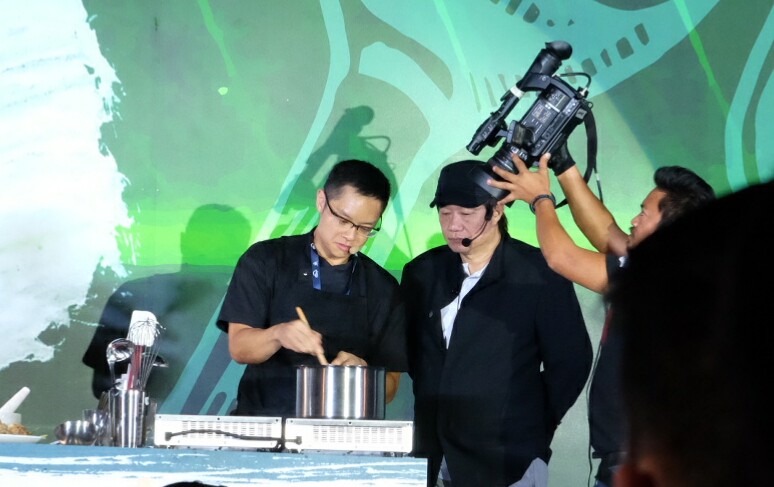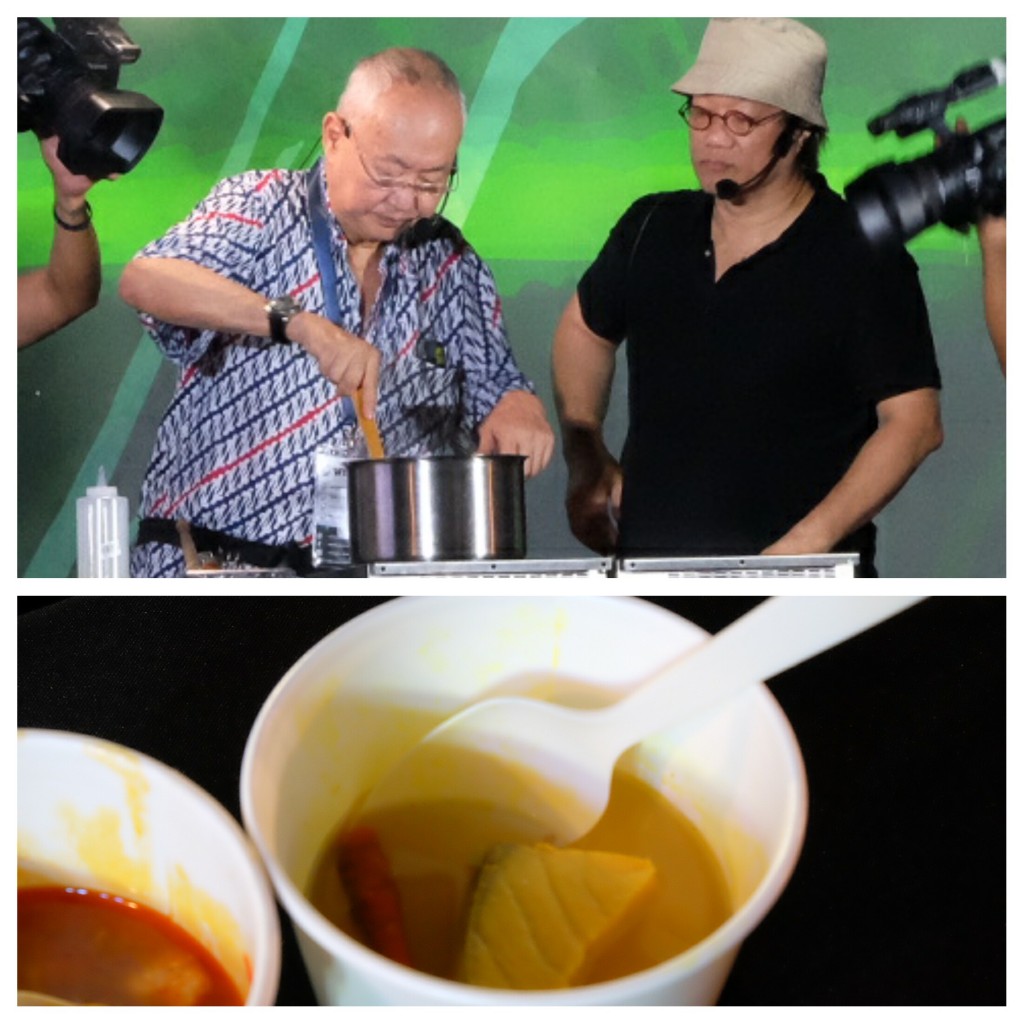 Thanks to Kf Seetoh, for extending the opportunity to cover this event, which allows me to encounter so many cuisines besides sharing my thoughts on Penang food culture with the international audience.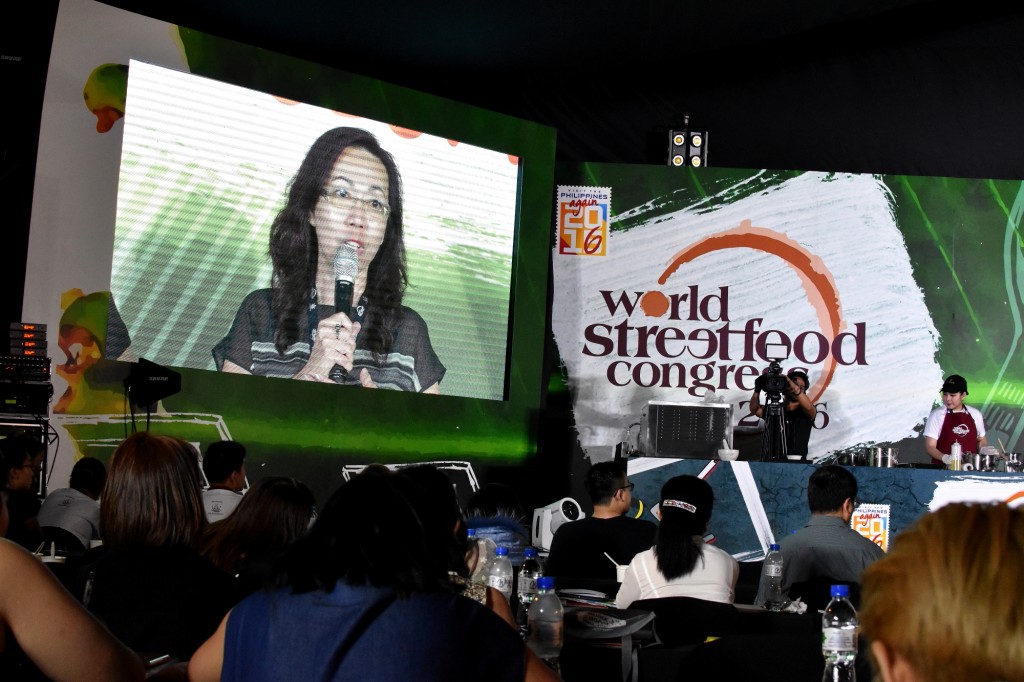 I also enjoyed a brief yet meaningful interaction with Chef Ian Kittichai and Chef Malcolm Lee. For me it was an opportunity to ask questions and uncover more of the chefs delicious food.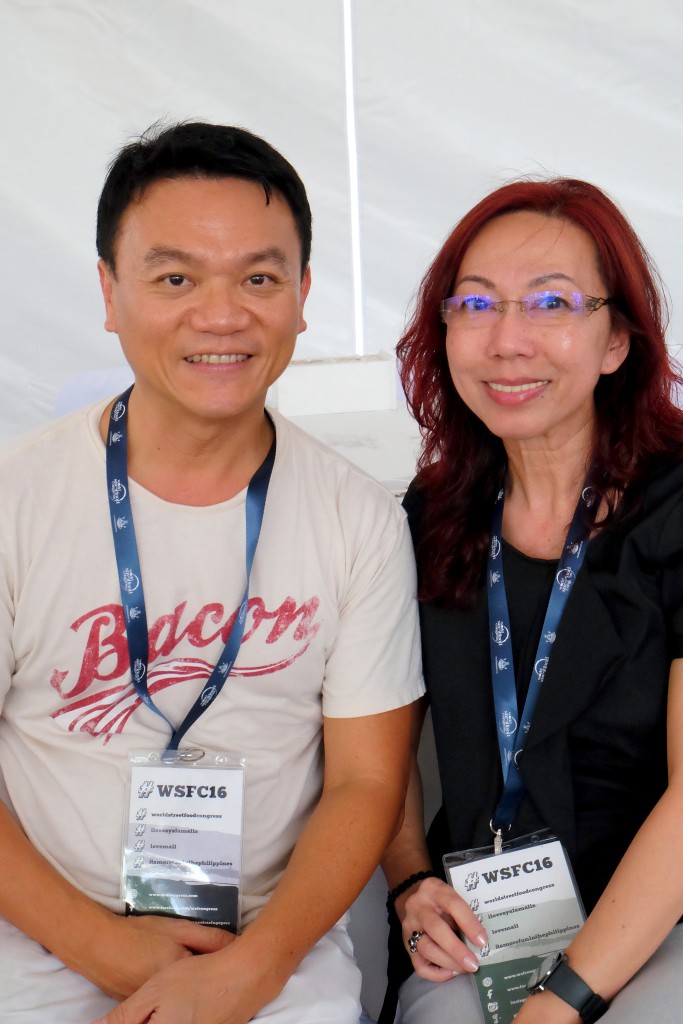 This is my first visit to Manila and it was a very short trip. I hope in the not so distant future, I will return to discover its charm and plentiful street food.