Chuan Xiang Bakery, Penang – Kaya Puffs & Curry Puffs
BY CK Lam
If you have a hankering for oven baked kaya puff, you can satisfy your sweet tooth in Chuan Xiang Bakery 泉香餅店. This humble take-away bakery located at Tanjong Tokong, Penang is run by owner Louise Lim and her son. According to Louise, the bakery was first founded in 1971 by her father.
The oven-fresh kaya puff  is a quintessential snack that keeps customers coming back over and over again. Chuan Xiang serves up this sweet snack for just RM1.50 each.
"To maximize freshness, only a standard amount is baked daily with a filling of kaya (coconut jam spread)," Louise says with pride.
Besides the flaky pastry, Louise's boasts all-natural ingredients in the kaya. Made in-house with a very simple recipe of ingredients – eggs, coconut milk, sugar and pandan  (screw pine) leaves – the spread is easily among the best commercially made. With alluring rough texture, it is gently sweet, with pleasant fragrant pandan aroma.
However Chuan Xiang doesn't just offer kaya puff; it also reaches for the savory side of Chinese baking with the offering of crescent-shaped curry puff with family recipe filling.
The curry puff (RM1.80) made up of crunchy, flaky pastry shell with spicy filling of potato, onions and chicken provides a very satisfying savory snack.
This bakery with simple set up is open from 10am till 3pm and is closed on Saturday and Sunday.  And if you don't want to be disappointed, do give them a call at:  +016-4939769.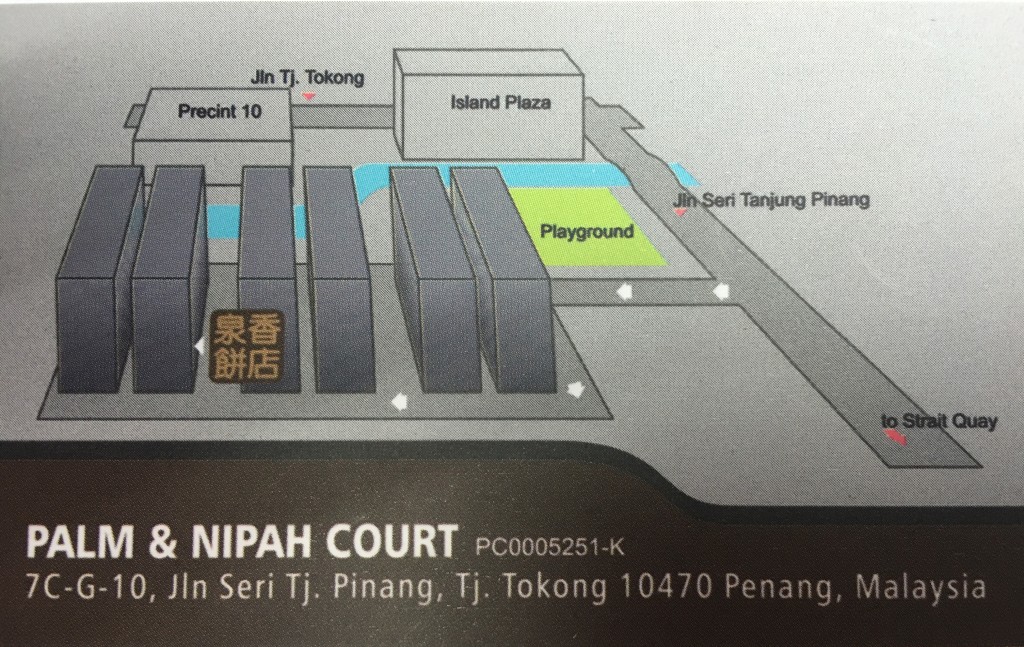 Chuan Xiang Bakery (泉香餅店)
7C-G-10 Palm & Nipah Court
Jalan Seri Tanjung Pinang
Tanjung Tokong
10470 Penang