Durian Haven @Armenian Street, Penang
BY CK Lam
For those looking for desserts made from the spiky durian, you will be in for a real treat at Durian Haven. Sandwiched between a row of shop on the touristy Armenian Street in Penang, the place which started off in May 2016 serves everything durian.
On a recent visit, I was greeted with friendly counter service and a sample of durian ice cream.
At the counter is a selection of treats prepared by chef JL Chee. Its key products are durian daifuku, durian pancake, durian tart, cendul durian and  durian ice cream. According to Chee, the treats are prepared with rich creamy filling made using nice ratio of Mao Shan Wang and D24 durians, and free of artificial flavoring or coloring.
The owner walked me through the various types of dessert. The durian daifuku made up of glutinous flour is soft and slightly chewy with creamy and cold durian filling. The price is pretty reasonable, with a box of eight going for RM24.
What followed are the specialty durian egg tarts and durian puffs. The delicious puffy durian puff is a favorite and upon a mouthful, you can see the soft, creamy durian filling ooze out.
As for the durian egg tart, it comes with a delectable combination of flaky shortcrust pastry shell and softness of durian filling.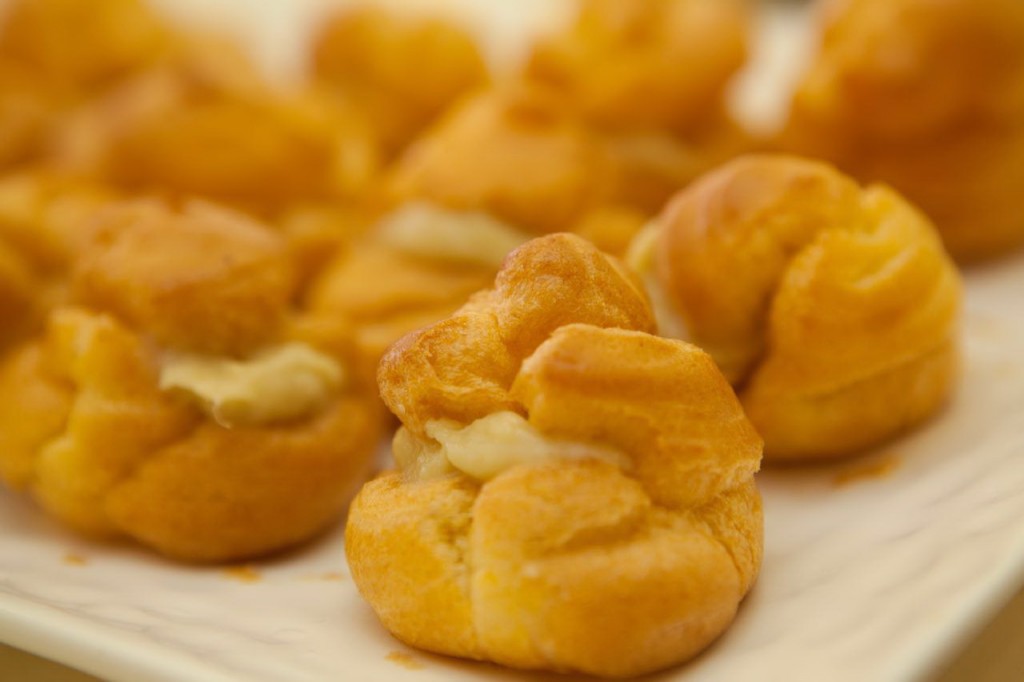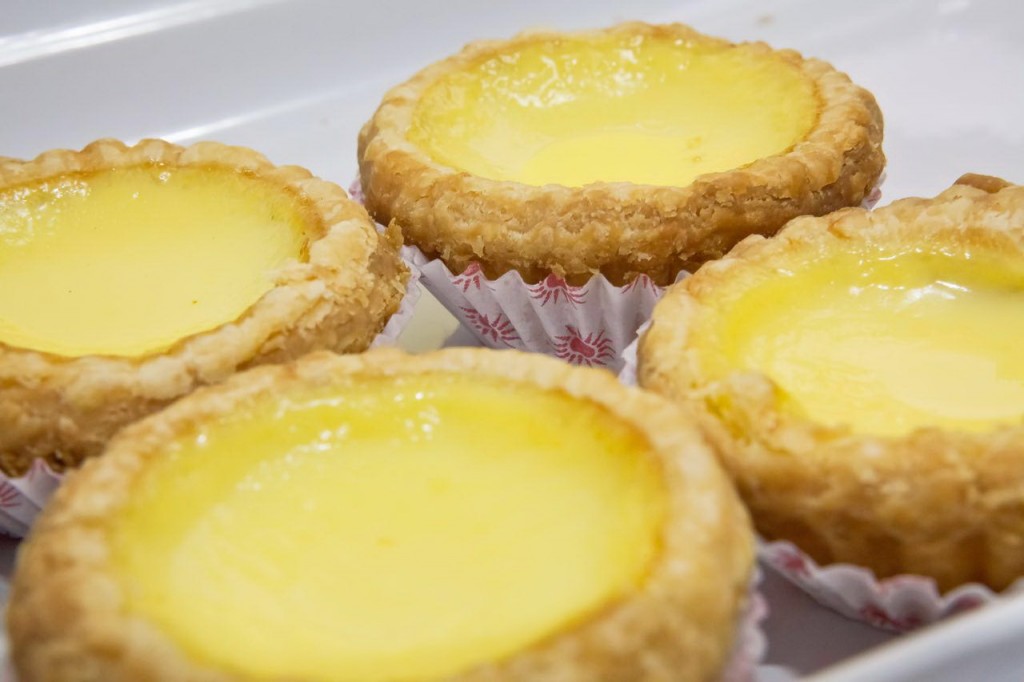 The durian ice cream is rich, smooth and ultimately satisfying. You have the option of having it on a cone which is at RM4 or on a cup at RM7.
In addition, cendul durian and waffles are some of the attractive items featuring the King of Fruits.
The cendul durian (RM6) is an icy delight of shaved iced with durian ice cream, swirl of palm sugar, red beans and soft home-made pandan-flavored palm flour noodles in coconut milk.
If waffles are what you are after, do check out this freshly made waffle which predominantly served with imported fresh fruits. It is presented with strawberries, kiwi fruit, banana, orange and  durian ice cream.
Photos of waffle and cendul by Durian Haven

Durian Haven will be launching new offerings gradually and I heard that snow skin durian mooncakes are making an appearance for the coming Chinese Mid-Autumn festival. I'll be looking forward to that!
At the time of visit, the place is yet to be fully done up. A seating area will be set up in time to come where customers will be able to dine in house over the handmade durian desserts.
Durian Haven
16 Lebuh Armenian
George Town
Penang
Tel: 017-2088767
Business Hours:
10am – 7pm (Monday to Friday)
9am – 7pm (Saturday and Sunday)