Seafood Restaurant in Pulau Betong, Penang – Jia Siang Cafe
What could be better than a lunch at Jia Siang Cafe with fresh seafood and sea breeze…
Thanks to a friend's birthday invitation, we had a meal at Balik Pulau's Jia Siang Cafe 家香茶室. Nestled in Pulau Betong, the restaurant by the riverbank offers a selection of seafood and meat dishes besides beverages.
At this restaurant, don't be shy to bring in your seafood purchased from the nearby fisherman's market. The kitchen team will gladly prepare the food for a cooking fee. Find your favorite preparations, which include steam, deep-fried, and stir-fried, which features hot and spicy, sweet and sour flavors.
Visiting this place with a group of friends allows us to try out a greater plethora of dishes. Our meal with a total of 10 dishes was greatly complemented with glasses of fresh nutmeg juice.
As for steamed fish, the lemongrass version that we had comes with a wide assortment of ingredients, including tomatoes, lemongrass and chilies. The melding of flavors whetted our palate nicely.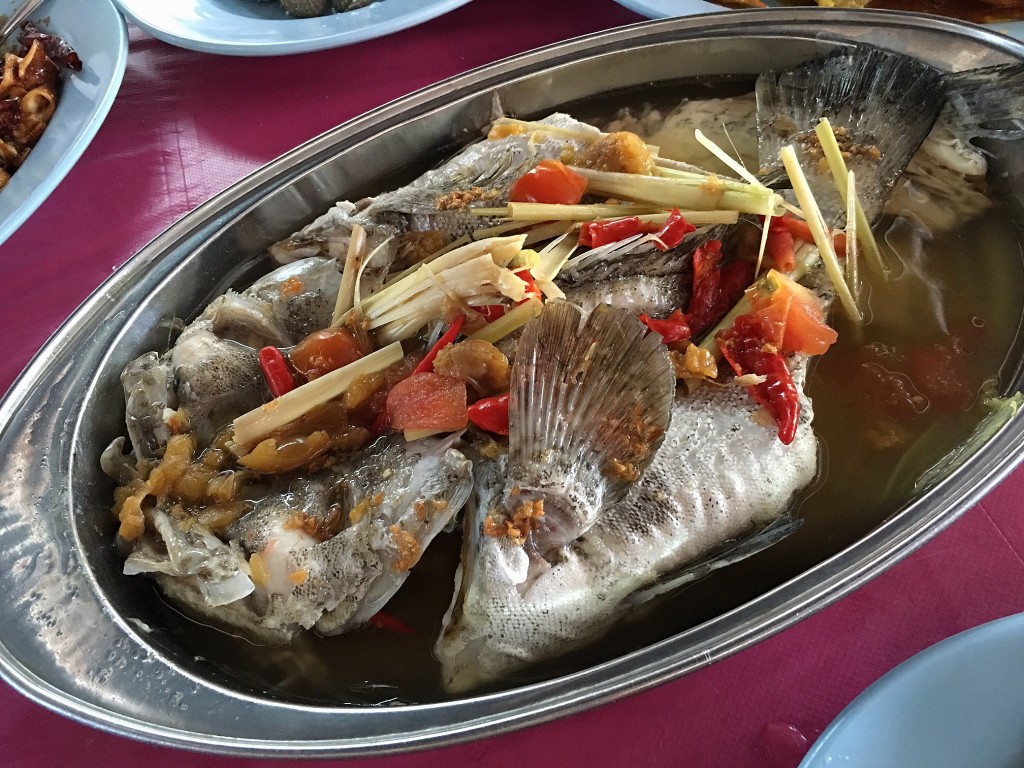 Fish steamed with lemongrass
The stir-fried kappa dish offers a bean-based sauce with chilies, which enhances the flavor. We also enjoyed cockles blanched in hot water, eaten with the accompaniment chili sauce.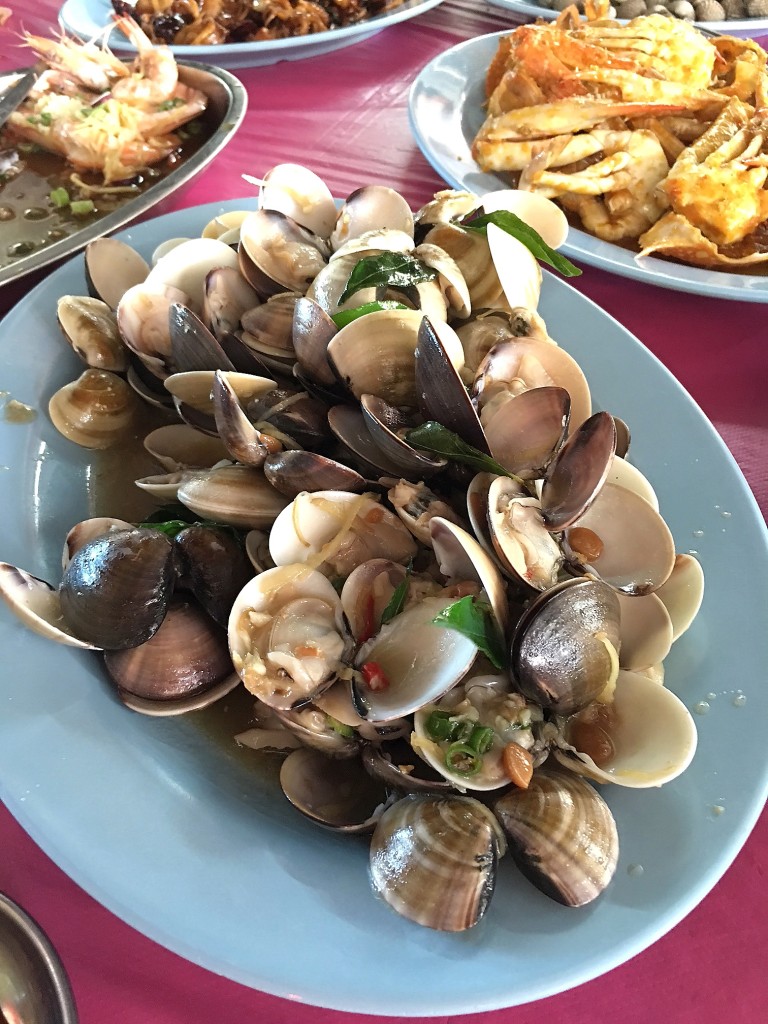 The mantis prawns cooked kam heong style was one of our favorite dishes. It comes smothered in a spicy sauce which combines heavier flavors of curry powder and curry leaves. The crabs on the other hand were addictive with the slightly sweet and sour gravy.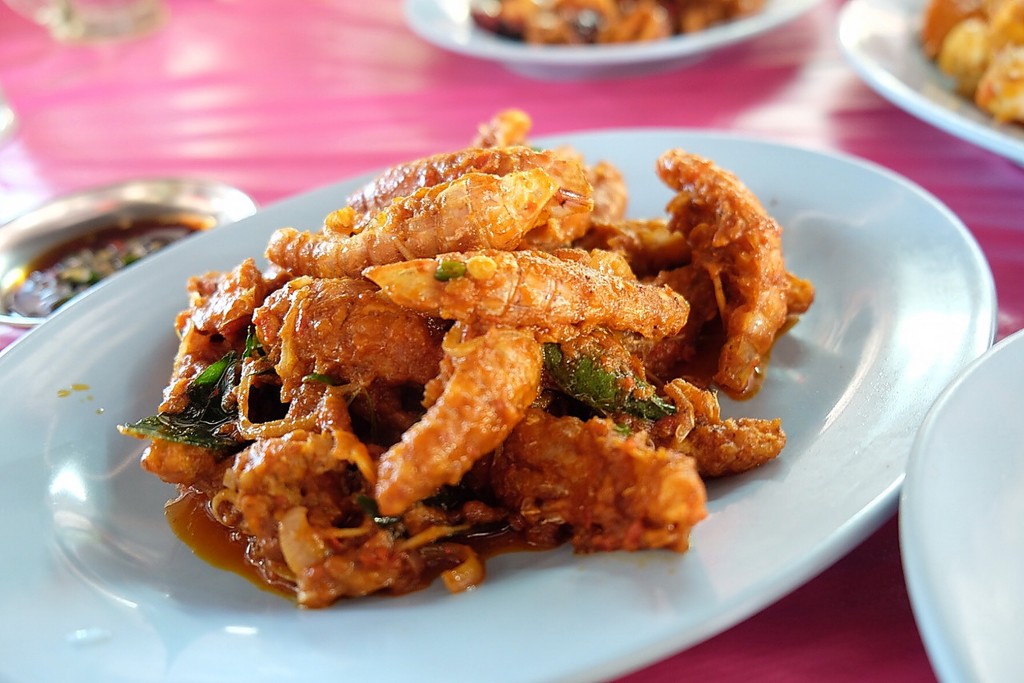 Mantis with curry leaves and curry powder
Sweetness of the crab complemented with sweet and sour gravy
The stir-fried prawns in salted egg vie for attention, with the salted egg providing a good contrast in flavors and grainy texture to the prawns.
Prawns with a heavier taste of salted egg yolk
Deep-fried fish with soy sauce and plenty of ginger shreds

In addition to the many seafood dishes, there is a host of green veggie options as well as meat favorites like braised pork belly with yam.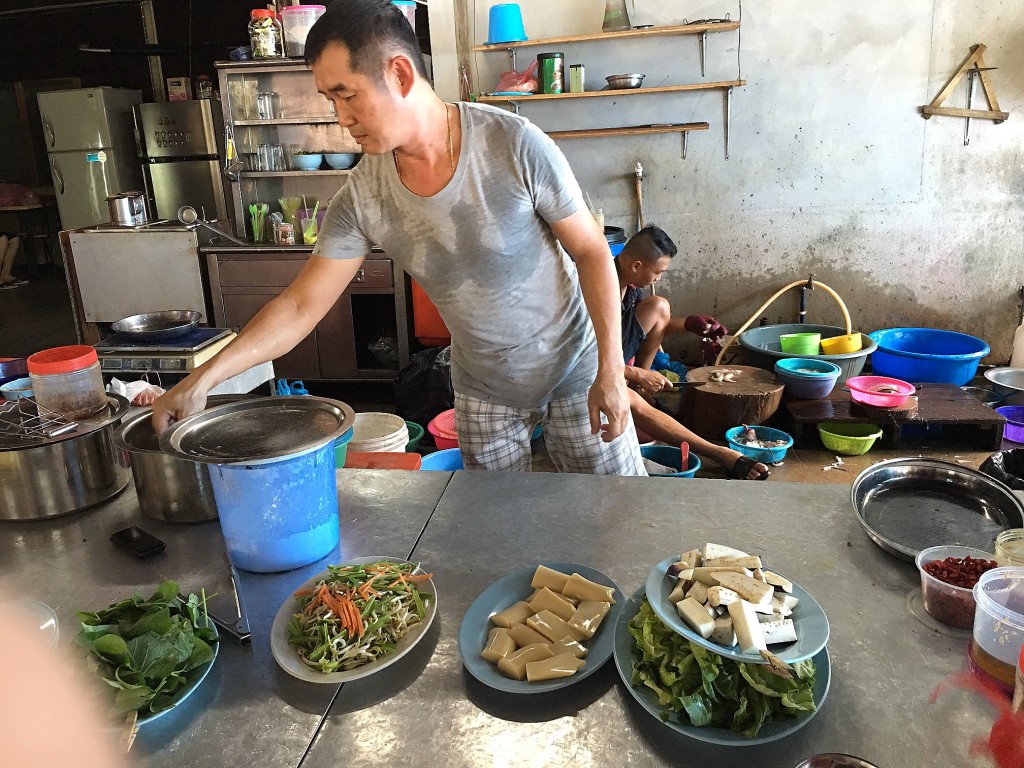 Food is prepared in the open kitchen
Jia Siang Cafe attracts a varying crowd and they are huge especially during weekends. The restaurant comes alive in the late mornings as diners start filling up the restaurant for lunch.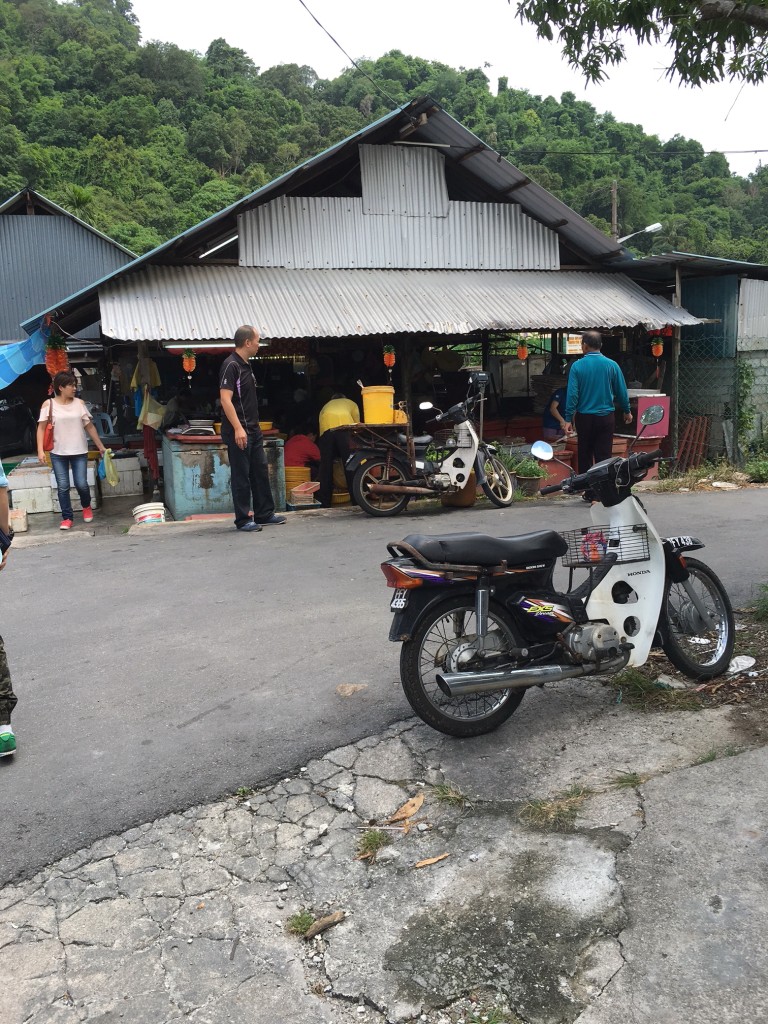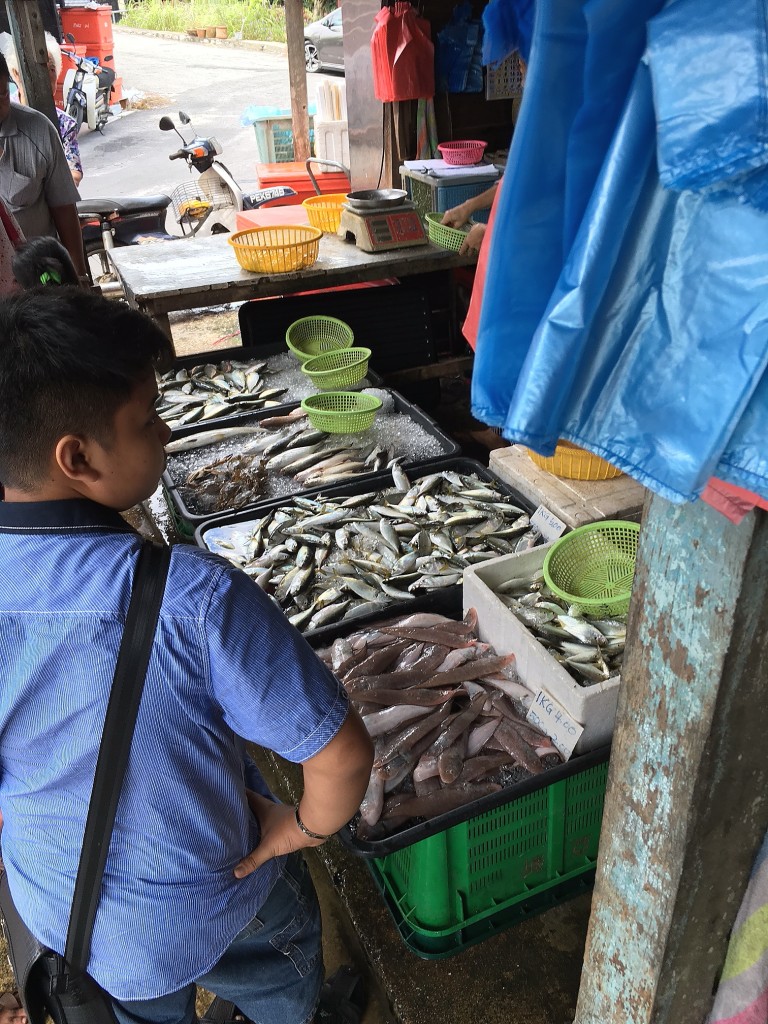 Jia Siang Cafe opens at 12pm and stays open till 7pm every day except Thursdays. Click here for the google map location of the outlet.
Jia Siang Cafe 家香茶室
321 MK7 Pulau Betong
11020 Balik Pulau
Penang
Tel: 019 – 746 8465 / 019 -764 5116