Selera Ramadhan Buffet @The Royal Bintang Penang
BY CK Lam
Gear up for the sumptuous Selera Ramadhan Buffet at The Royal Bintang Penang from 7th June till 4th July 2016. Running from 7pm till 10pm at the Sri Tanjung Cafe & Atrium, the buffet dinner with six rotating menus is priced at RM88 nett and RM44 nett for children and senior citizens.
Share and enjoy food from salad, appetizer, soup, to main dishes and desserts. The salad and appetizer carry a pretty decent selection of kerabu dishes, acar, and six types of ulam-ulaman kampong to go with a variety of sambals – budu, tempoyak and sambal belacan.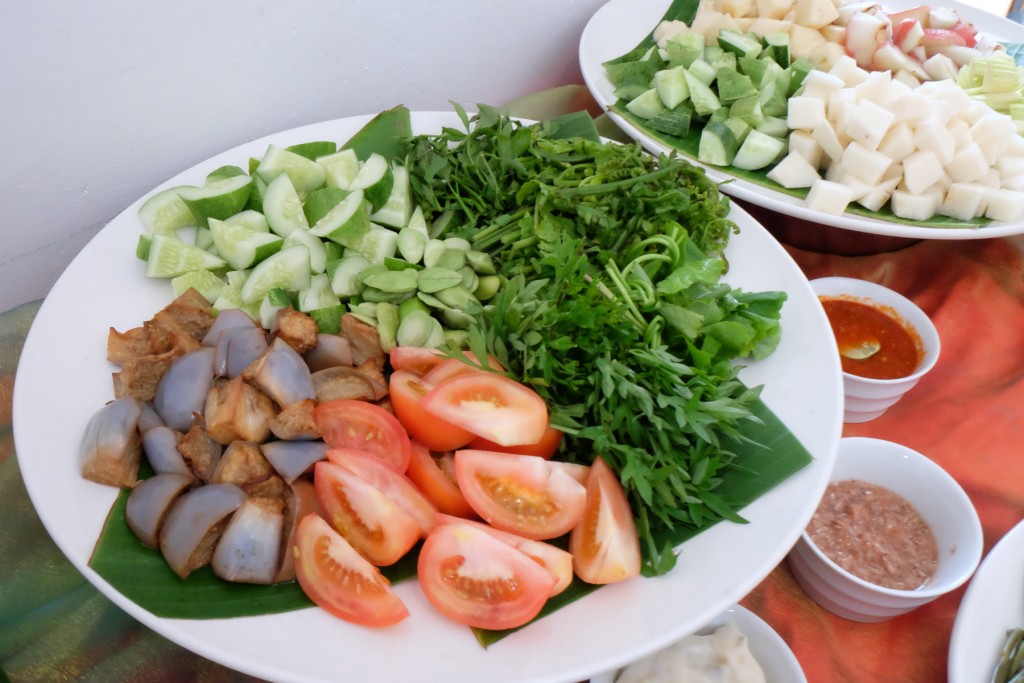 There are six different menus, and you can always be assured of something new to try. The chefs uses spices and herbs such as turmeric, fresh ginger, curry leaves and galangal to flavor the dishes.
At the action counters one can find a delicious spread of satay, ikan bakar, kambing panggang golek, nasi kandar, bubur lambuk, and local favorites such as hokkien prawn noodle and Penang char koay teow.
For the mains, have a go for the kambing masak bahmia, kari ikan mamak belimbing, daging masak hitam manis and ayam masak merah madu.The daging masak hitam manis is in a decadently thick curry sauce while the kari ikan mamak belimbing with pieces of black promfret induces some tears. All these are served with rice options such as nasi putih, nasi tomato, nasi hujan panas, nasi bukhari and nasi briyani.
Besides the vast repertoire of desserts which include fruit jelly, pudding, mousse and tropical fruits, there is also the buah kurma and assorted malay kuih. Sago gula Melaka, sago pengat pisang, ondeh-ondeh, rempah udang and kuih dadar, a pandan flavoured pancake filled with fresh grated coconut mixed with palm sugar are among the choices.
There are also endless variety of sweet soups such as bubur gandum jagung, bubur kacang hijau and bubur pulut hitam.
For more info and reservations, call +604 2598888 ext 8910.
The Royal Bintang Penang
No 1 & 2 Pengkalan Weld
10300 Penang
* Many thanks to The Royal Bintang Penang for extending this invitation.