Apom Chooi (Apom Balik) @Burma Road, Penang
BY CK Lam
For those who like apom balik in Penang, taking a drive to Burma Road is a must.
Along the bustling road are two apom balik street peddlers, Apom Chooi and Apom Guan. Both stalls are known for their sweet apom balik topped with ripe Pisang Raja banana and small spoonful of cream corn!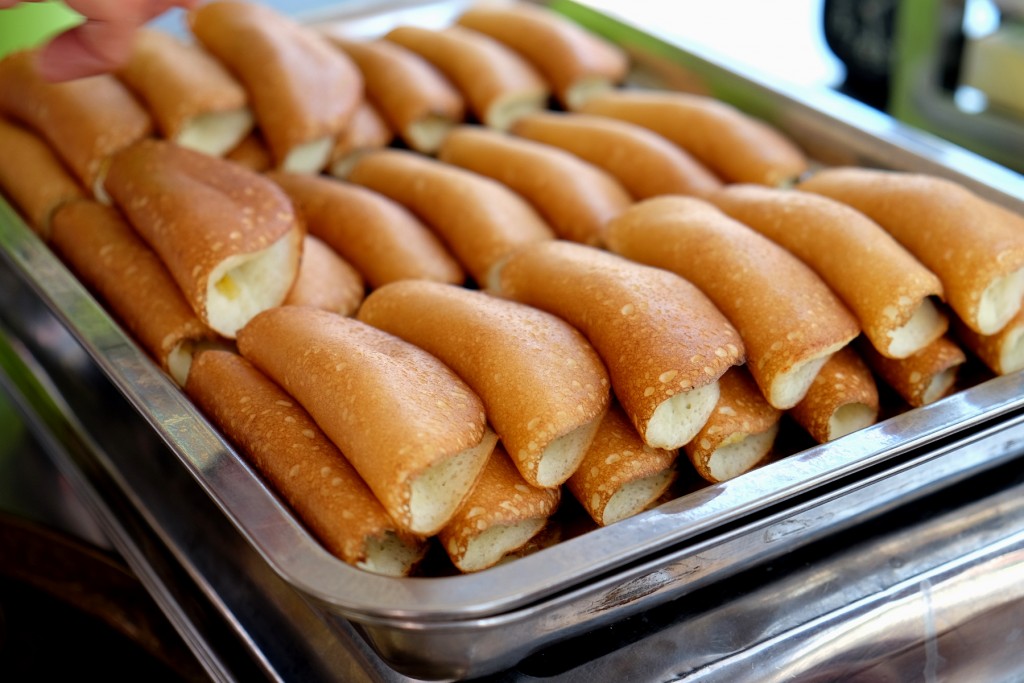 With age catching up, Mr Uan Cheng Chooi (owner of Apom Chooi) is passing on the business to his son, Max Uan. The young man took over running the business using a food truck, under the supervision of the elderly Chooi who ensure the food quality remains consistent.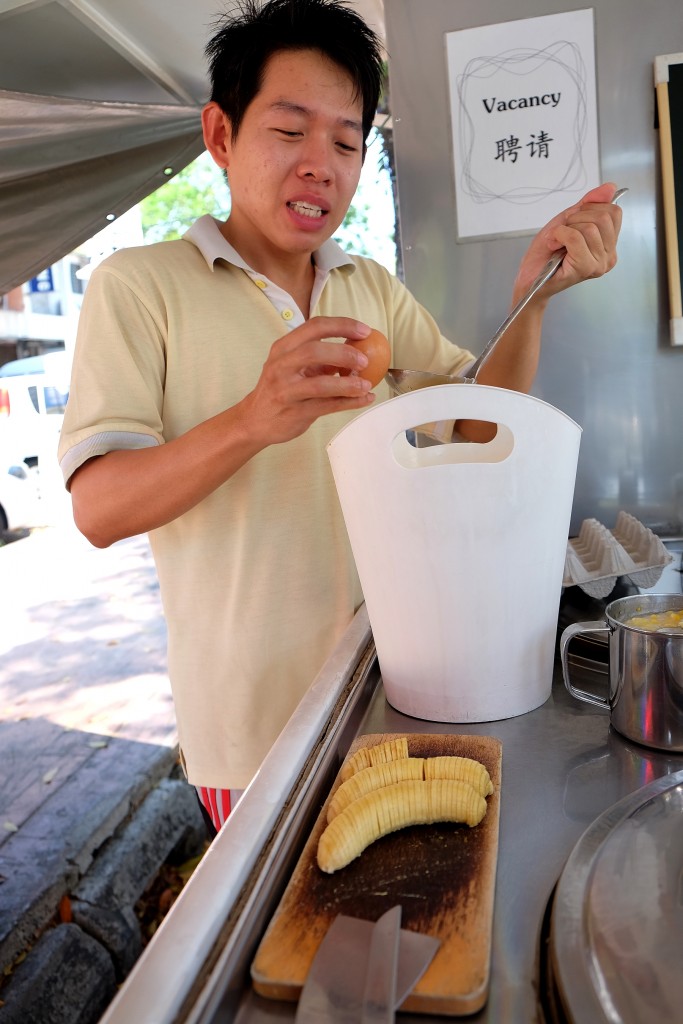 Max with his food truck lining along Burma Road, infront of Union Primary School
Max Uan is churning out apom balik infused with elements of Malay and Chinese. The importance lies in the making of the pancake which is cooked in a specially made copper pan. It has to be cooked just right, with a fluffy and bubbly texture.
The ingredients are relatively simple, with the batter made using rice flour, coconut milk, shredded coconut, sugar, eggs and other things.
The pan churns out nine golden brown pancakes at a time, with each piece topped with sweetness of ripe Pisang Raja banana and cream corn. The pieces of apom balik are let to rest on a cooling rack before packing.
Max Uan has also introduced the pandan version, with the batter mixture added with natural green pandan juice extracted from pandan leaves.
Both version certainly is comfort simple local snack and will always taste more delicious eaten warm.
Letting the apom balik cool down before packing
Many are turning up daily for the apom balik and it is a common sight to see people surrounding the truck. A piece of pandan pancake costs just RM0.60, while the original version is at RM0.50 each.
It looks like we will not be losing our good apom balik as Max Uan is carrying the tradition on well using the old-time recipe handed down by his father.
Located infront of Union Primary School, the business hours are from 10am till everything is sold out, around 5pm till 6pm.