Penang Hokkien Mee @T&T Prawn Mee Shop
BY CK Lam
No visit to Penang is ever complete without sampling the plethora of hawker food. If Penang Hokkien Mee is your preference, a place worth exploring is T&T Prawn Mee Shop. Situated on Lorong Selamat in George Town, Penang, the shop is run by Catherine Tang and husband Terence Tiow.
The family outlet showcase a recipe of Hokkien Mee soup (popularly known as prawn mee) handed down from Catherine's father, C. K. Tang who also runs a hokkien mee stall.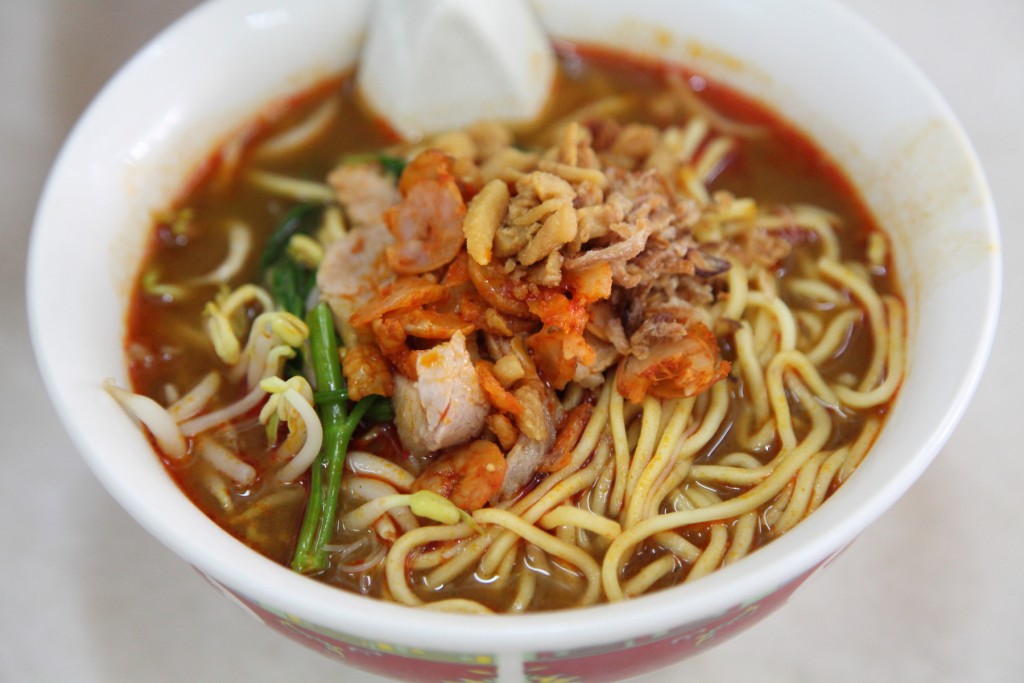 The soup is the most vital element when it comes to good Hokkien mee. Boiled with prawn shells, pork bones and chill paste for several hours, the soup with slight spiciness is just nice with prawn sweetness and pork flavors. A basic bowl of noodle priced at Rm4.50 comes with slices of prawn, pork, bean sprout and kangkong.
Chili paste, deep-fried pork lard and deep-fried shallots are provided at the table. A spoonful of each made an extra tasty bowl of noddle with rounded savouriness and spiciness.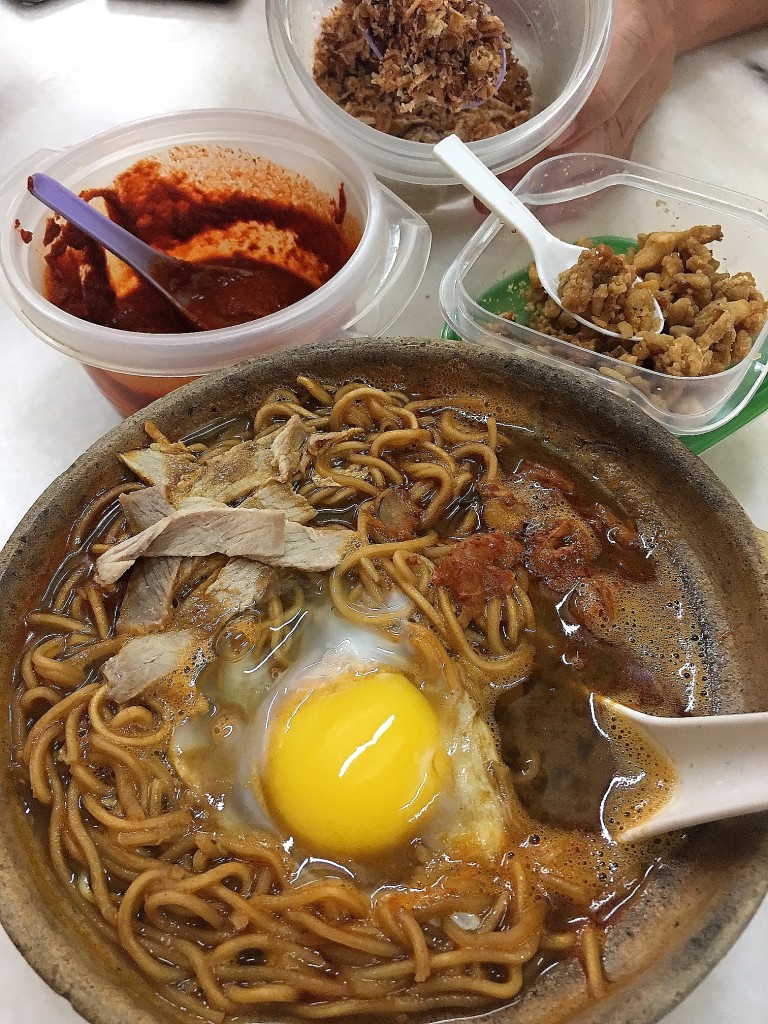 Besides the Hokkien Mee, other mainstay dishes prepared with the prawn mee soup include steamboat, poon choy and claypot Hokkien mee.
The signature claypot Hokkien mee is served with maggie mee, pan mee or the dried deep-fried yee mee. The outcome is a simple dish with diverse flavors that accumulates together very well, especially with a raw chicken egg.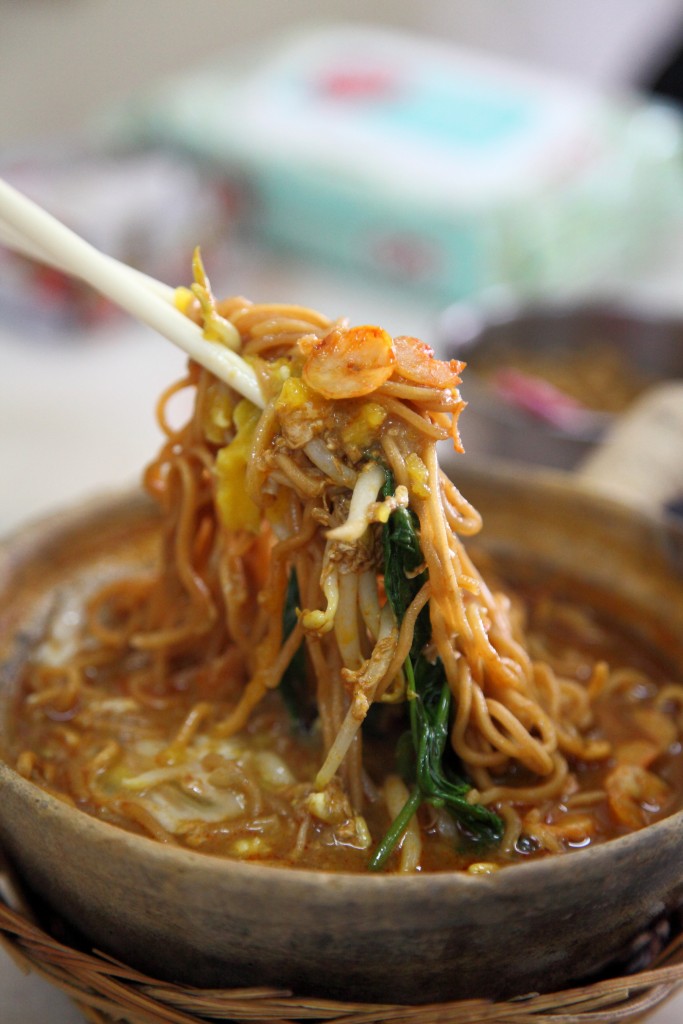 Claypot Hokkien mee featuring yee mee with egg RM6.50
Occasionally, new dishes with a splash of creativity will be added to the menu. 'We keep the menu surprising while being faithful to the original prawn mee soup,' Terence added.
The couple recently presented three versions of Hokkien cheese rice, prepared with prawn soup and generous helping of cheeses. The cheesy rice are only available on Thursday and Friday.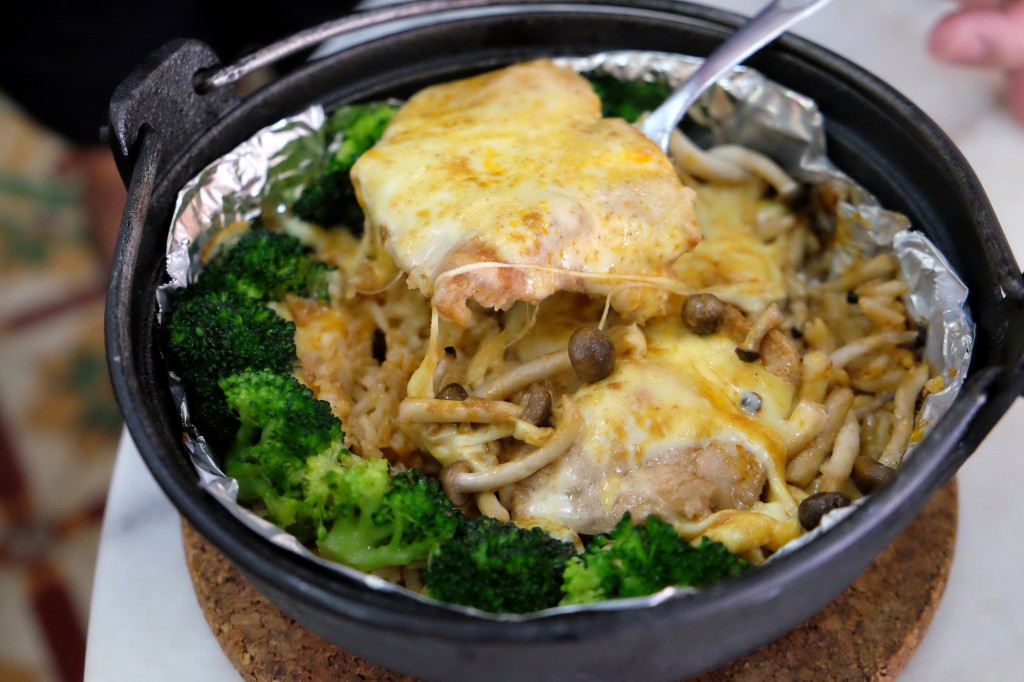 Take your pick of Hokkien chicken cheese rice served with tender chicken thigh, or the Hokkien pork cheese rice with two big slices of lean pork. The broccoli added colour and crunch to the dish.
I prefer the pork version; the aroma of the meat marinated with Lea & Perrins sauce is uniquely flavorful.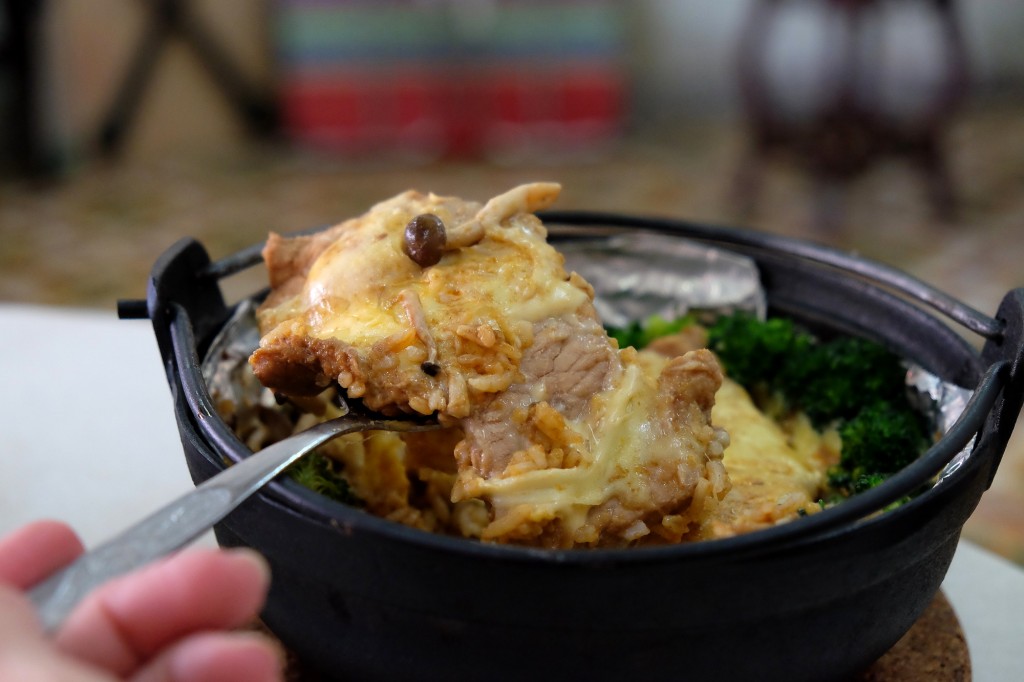 Hokkien pork cheese rice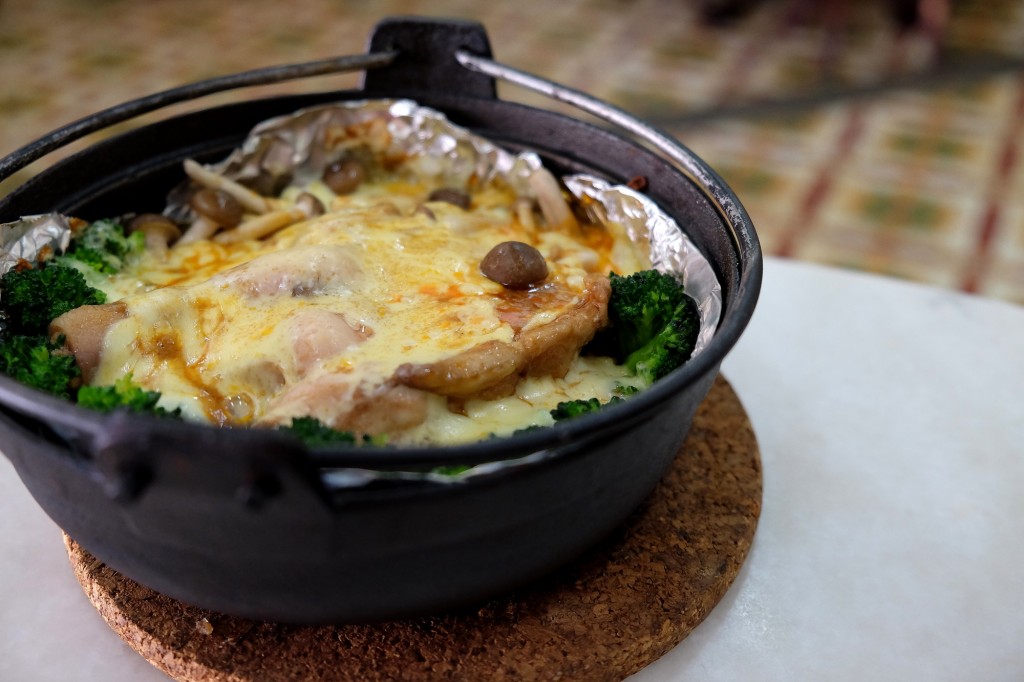 Hokkien chicken cheese rice
There is also the Hokkien seafood cheese rice. We are surprised how tasty it is, thanks to the layered flavors from fresh prawns, squid, shiitake mushroom and cheese. For this dish of mine, Terence created it with pieces of capsicum instead of broccoli.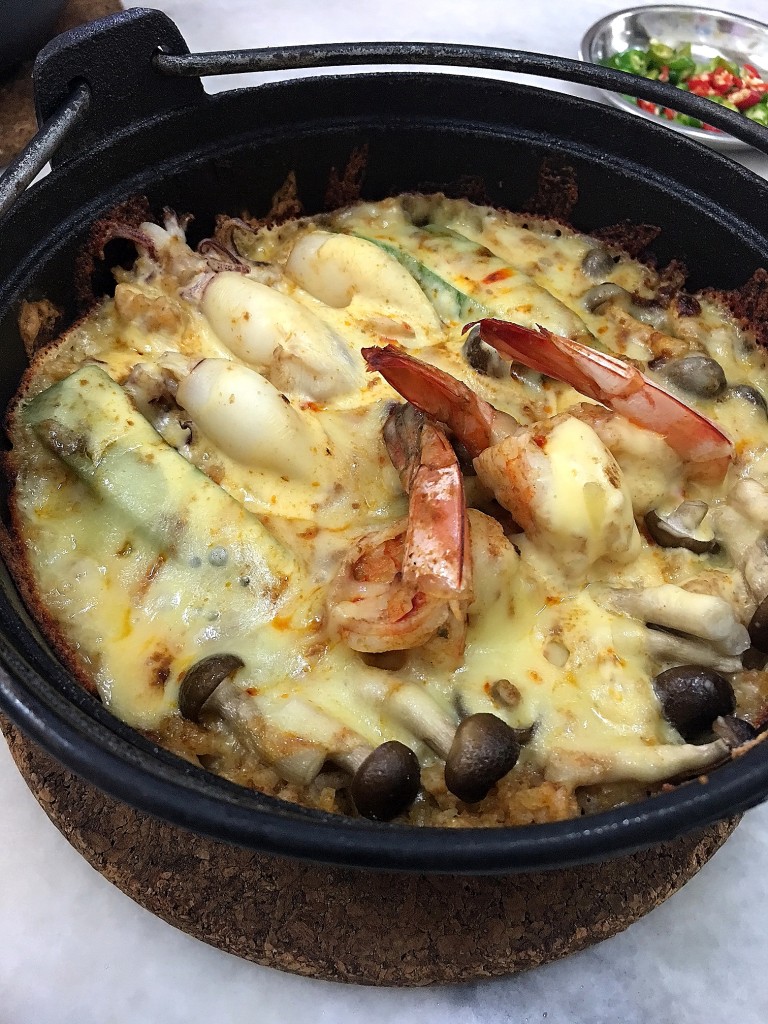 Most elements of the Hokkien mee are also incorporated into the newly launched Hokkien fried rice. 'I am retaining the best level of authenticity, using all the ingredients and soup in presenting the rice dish to my diners,' said Terence.
The dish also comes with soup of the day.
Hokkien fried rice RM7.90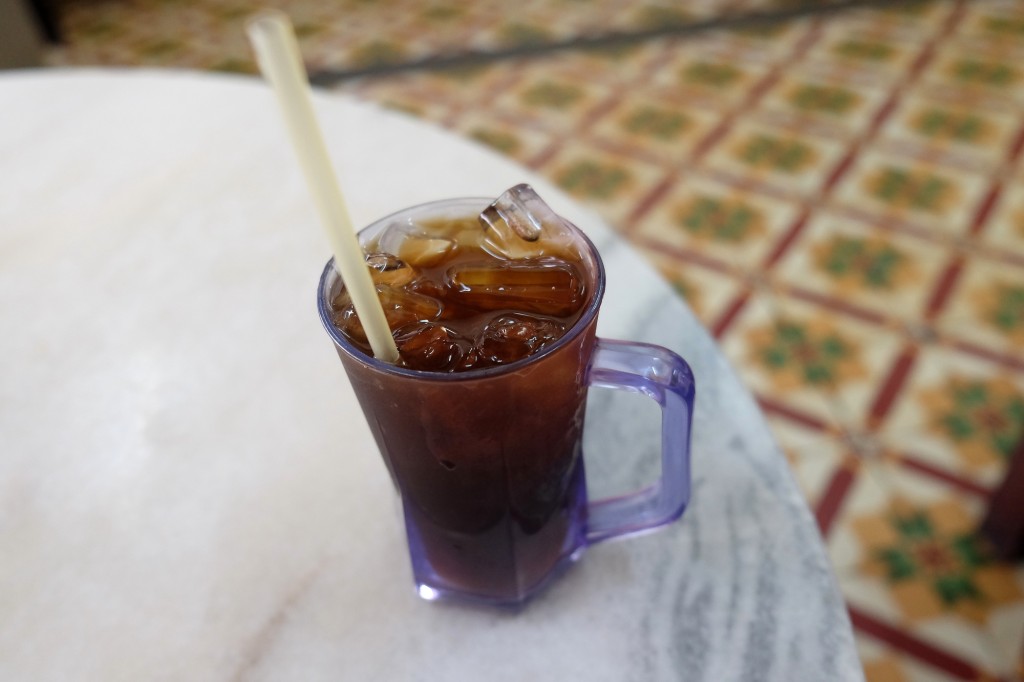 Home made herbal drink – ha kor chou RM1.60
It will be interesting to visit T&T Prawn Mee Shop to try the noodles and rice dishes. The prawn mee shop is open from 8am till 4.30pm daily.
T&T Prawn Mee Shop
127 Lorong Selamat
10400 George Town
Penang
Mobile: 010 3841190