Taiwan – Taipei Attractions & Food
BY CK Lam
For travelers to Taiwan, a visit to Taipei 台北 is a must. The capital city has a good mix of everything – traditional Chinese heritage and contemporary Japanese culture.
During our visit, it makes us appreciate having seen its many attractions, historical richness and culinary delights. Our places of eating out are not confined to restaurants alone but also include cafes and night market stalls.
SunnyHills Pineapple Cake 微热山丘
No. 1, Alley 4, Lane 36, Section 5,
Minsheng East Road, Songshan District, Taipei City, Taiwan
Business Hours: 10am to 8pm  (Daily)
Contact Number: +886 (02) 2760 0508
SunnyHills Pineapple Cake is one of Taiwan's specialties.  This Taiwanese home-grown brand proves to be an excellent choice of souvenir or snack, with pineapple filling in a light pastry skin. Upon visiting SunnyHills, visitors will experience the inextricable link between Chinese tea-drinking culture and a delightful piece of their pineapple cake. Visitors can purchase a box of the pineapple cake (10 pieces) for NT420.
SunnyHills Pineapple tarts
DiHua Street 迪化街大稻埕
台北市大同区迪化街1段
A day of exciting activity starts with a walk along DiHua Street, which was once a bustling business central district. We had a jolly time taking in the scene of its temples and beautiful heritage buildings, including the A S Watson & Co building.
The street is also lined with shops selling traditional Chinese delicacies and dry products. One tempted us to browse and after a couple of minutes, we emerged with several bags of dried persimmon, bamboo charcoal peanuts, and walnuts wrapped in dates.
Ri Xing Type Foundry 日星鑄字行
13, Lane 97, Taiyuan Rd, Datong District, Taipei
Phone: +886 2 2556 4626
Business Hours:
9am till 12pm & 1:30pm till 6 pm on weekdays
9:30am till 12pm on Saturdays
Closed on Sundays
Take a stroll at Taiyuan Road and by no means, make a stop at Ri Xing Type Foundry 日星鑄字行. Established in 1969, the place is filled with reservoir of Chinese characters. It still provides many services – character, matrix, casting, type setting and printing.
Addiction Aquatic Development 上引水產-煮海
18, Alley 2, Ln 410, Minzu E Road
Tel: +886 (02) 2508-1268
Business Hours: 6 am to 12 am (Daily)
We travelled to Addiction Aquatic Development 上引水產-煮海 in Taipei Fish Market. It is one of the best places for sea's freshness and should be on every seafood lover's list.
Addiction Aquatic Development
We walked down the orderly air-conditioned interior area, taking in the sights of its many themed areas – live aquamarine, seafood bar, grilled barbecue, meat, alcohol, fruits, vegetables and desserts counters.
At the seafood bar, one can find a plethora of cooked seafood – many varieties of huge crab, lobsters and oysters. Long high tables are laid out in front of the bar for diners to stand together and enjoy the seafood meal.
Tresors De La Mer
2F, No.20, Alley, Lane 410, Minzhu East Road
民族東路410巷2弄18號
Taipei
Tel: 02-2508268

There's no shortage of seafood restaurants in Addiction Aquatic Development and one outlet to satisfy our craving is Tresors De La Mer. We jazzed up our lunch with the set meal for 10 pax, priced at NT8,800 (+10%). The Sashimi Moriawase comes with amaebi, mountain yam with fish roe, mackerel tataki, salmon, tuna and hotate. Freshly grated wasabi completed the seafood delightfully.

Besides the Sashimi Moriawase, a seafood hotpot also graced the table. The broth is rich by the abundance of vegetable and seafood.
Seafood Platter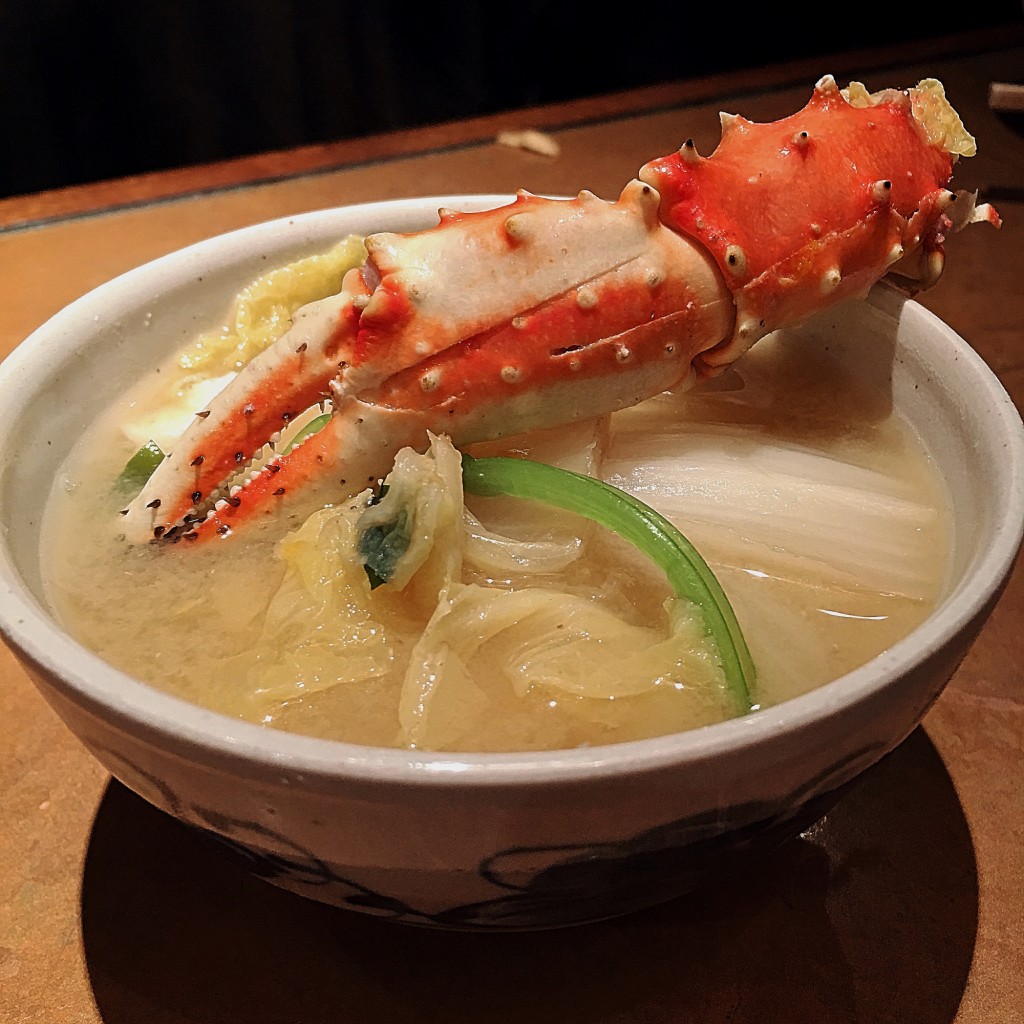 Heart-warming seafood broth from the hotpot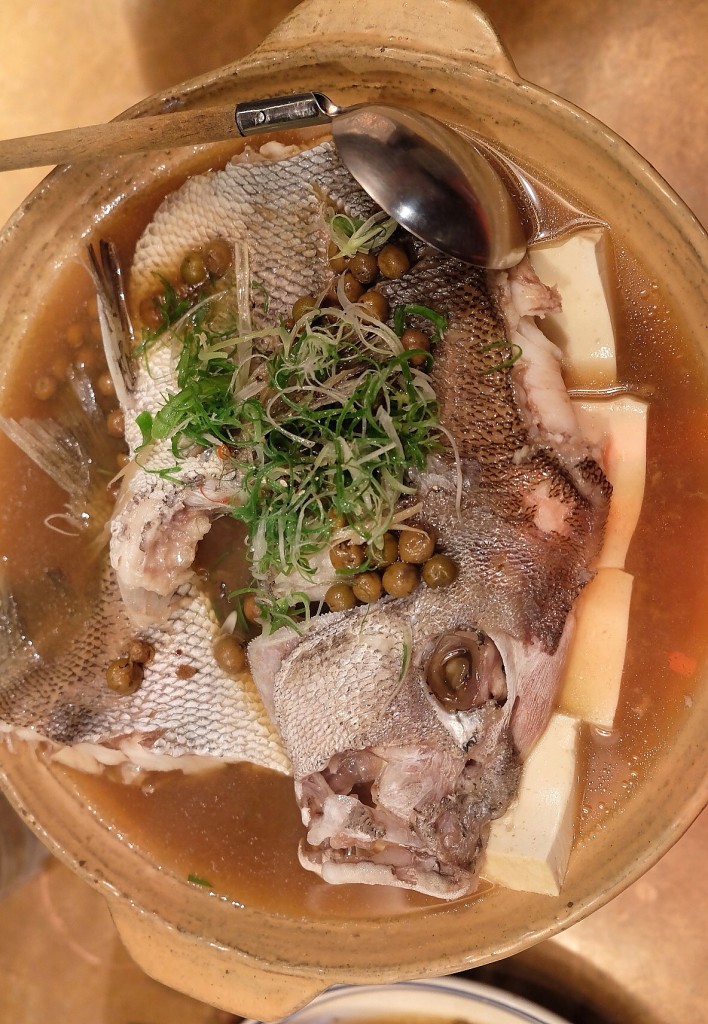 Fish with miso
James Kitchen 大隱酒食
65 Yongkang Street, Da'an District, Taipei
Tel: (02) 2343 2275
Business Hours: 11am – 2pm & 5:30pm – 12am
For Taiwanese cuisine, join the queue at the small-sized James Kitchen 大隱酒食. You can hardly go wrong with their nostalgic dishes of onion pork lard rice 蔥香豬油飯, marinated large pig intestines and cool fish skin. Also not to be missed is the grilled threadfin 午魚一夜干, which has been marinated and air-dried overnight.
TK Seafood & Steak
1F, Hotel Proverbs Taipei
No. 56, Da'an Road Section 1,
Taipei
Reservations: +886-903-531-851
When it's time for Western delights, TK Seafood & Steak located in Hotel Proverbs Taipei proves to be a delicious retreat. We enjoyed our meal curated with a selection of seafood and dry-aged meat dishes.
A full review of this restaurant will be published in time to come!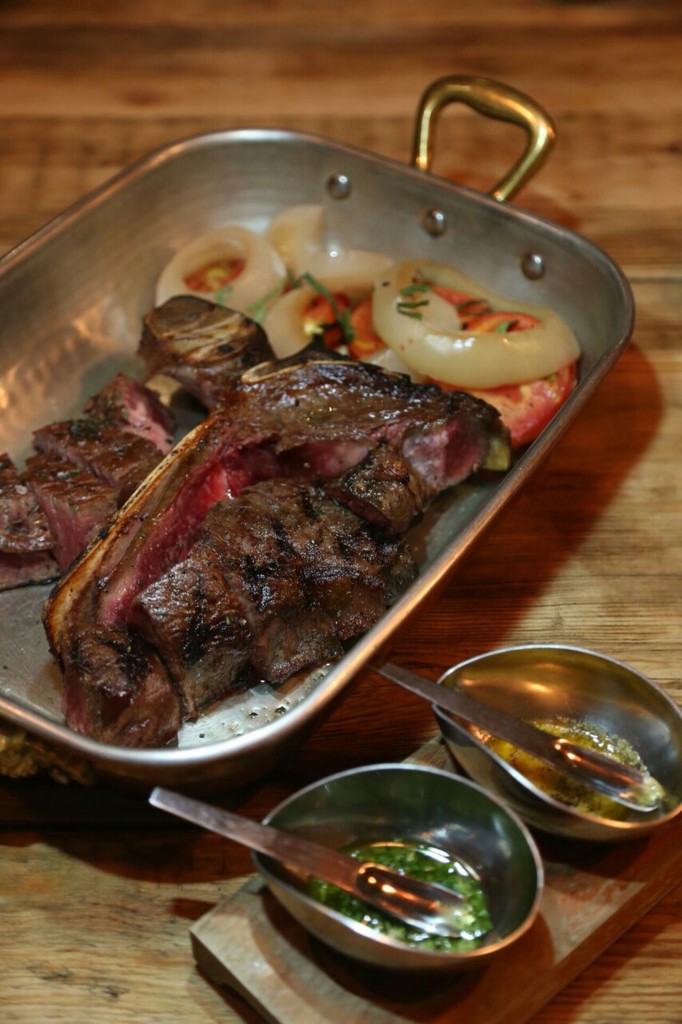 A meal at TK Seafood & Steak
Taipei 101 Observatory
89th Floor, No. 7, Xinyi Road Section 5, Taipei
Opening Hours:  9 am – 10 pm (Daily)
Contact Number: +886 (02) 8101 8800
One cannot say he has been to Taiwan if he has not set foot in the towering Taipei 101. For a fee of NT600 per adult, visitors can embark on a high speed elevator ride up to the observatory deck located on the 89th floor.
This famous tourist attraction is the best spot to enjoy the breathtaking panorama of the city. Tickets can be purchase at the observatory ticketing counter located on the 4th floor of the tower.
A view of the city on a rainy day
Some fast facts of Taipei 101:
It takes only 49 seconds from the observatory ticketing floor to reach the 89th floor observatory deck.
For safety measures, wind dampers are settled between the 87th floor and 92nd floor to assist in reducing the swing of the building in event of storms or earthquake.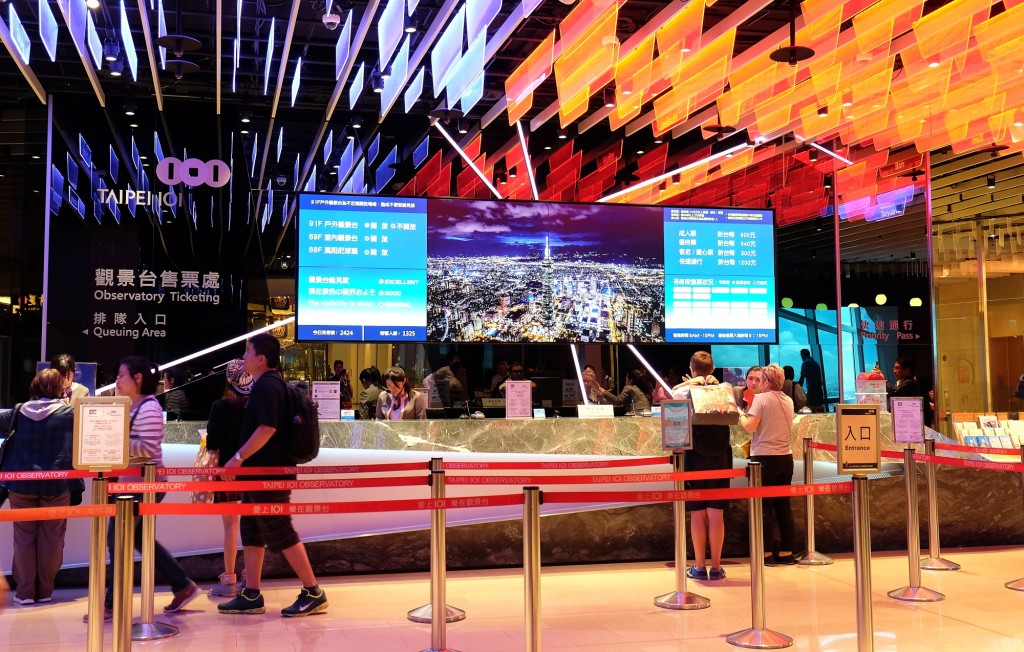 Ticketing counter
Dampers are installed to enhance safety and comfort in case of typhoon
Ximending Night Market District  西门町
Baoqing Road, Zhongzheng District, Taipei City, Taiwan

To cap off our Taipei visit, we spend an evening in Ximending (西門町) night market. At the large outdoor crammed with shops, restaurants, stalls and cafés, visitors can experience local street life, culture and tastes. The area conveniently located close to the MRT station and many bus routes caters to a younger cool crowd.
When it comes to night market snacks there is a great variety on offer. There are some shops doing innovative things with colorful fruit beverages. A more traditional noodle choice is AY-Chung Mee Sua 阿宗麵線. The stall specializes in mee sua (rice noodle) cooked in in thick starchy broth with pork intestines.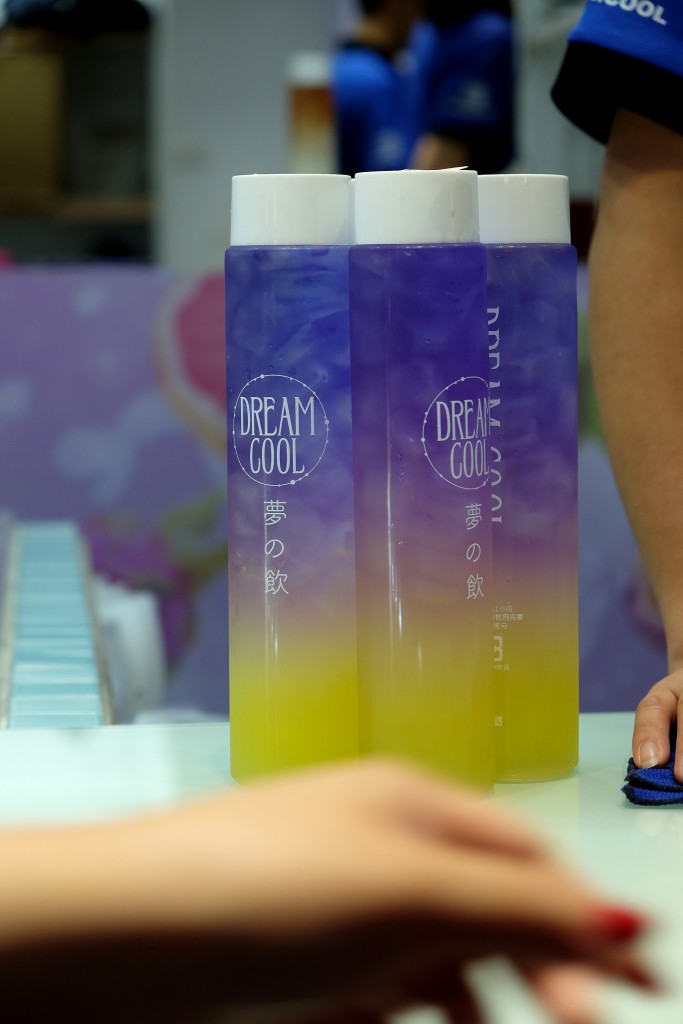 Kumquat Lemon Juice with Butterfly Pea Tea (NT80)
AY-Chung Mee Sua (NT50/small, NT65/big)
I will be sharing details on travel attractions and culinary delights of Yilan in time to come.
*Thanks to Taiwan Tourism Bureau Malaysia Office and China Airlines Penang Branch for hosting the trip.