Wholey Wonder Vegan Cafe at Hin Bus Depot, Penang
BY CK Lam
For wellness enthusiasts or vegans, finding a cafe in Penang offering vegan goodness has become increasingly easy with the opening of several outlets recently.
Wholey Wonder Cafe in Hin Bus Depot in George Town, Penang is a well known vegan cafe. Openings its doors in late 2016, the cafe is delightfully cozy with several styles of seating, including swing seats suspended from the ceiling. The decor is uniquely done up, with Spanish tiles and exposed walls.
The cafe is a one-stop shop for all things healthy, with clever combinations of plant-based whole foods and a studio space for yoga upstairs.
Lovely swing seats
Many are already flocking in to try its vegan Western meals. The small menu is healthy and nourishing, and the food prices are slightly higher.
Their menu is constantly changing, and we had the savory serving of Mezze Plate. The recommended Mezze Plate is a colorful spread of babaganoush, hummus, falafel and cured eggplant. This option with a touch of spice and fresh bite of tomato and cucumber certainly has some die-hard fans.
They also have the Wholey Pizza prepared with Yin's Sourdough Bakery's thin crust as its base. It comes with either a tomato or pesto spread and toppings of oven roasted tomatoes, sprouts, zucchini and mushrooms.
Mezze Plate RM27
The cafe never ceases to impress with its innovative sweet sensations, all made fresh daily. On the visit, we sampled the Magic Ice Cream Sorbet and the Curious Cheesecake. (Tip: look for off-menu items too.)
The Magic Ice Cream Sorbet with toppings of coconut brings a smile on our faces with its mango and passion fruit combination.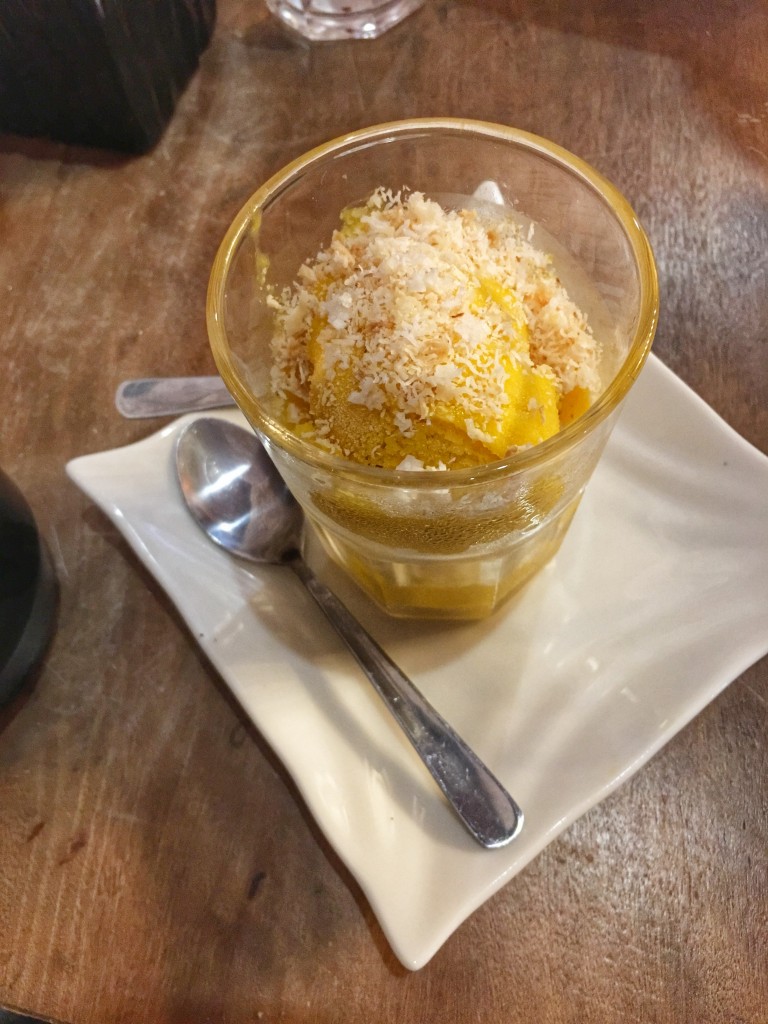 Magic Ice Cream Sorbet with coconut topping RM19
For dessert, one can enjoy decadent vegan desserts beautifully displayed next to the counter. The Curious Cheesecake is a raspberry chocolate slice. This gluten free dessert prepared with no eggs and no animal products taste amazing and not too sweet. It has a nice balance of acidity with accompanying chocolate and crunch of chopped nuts.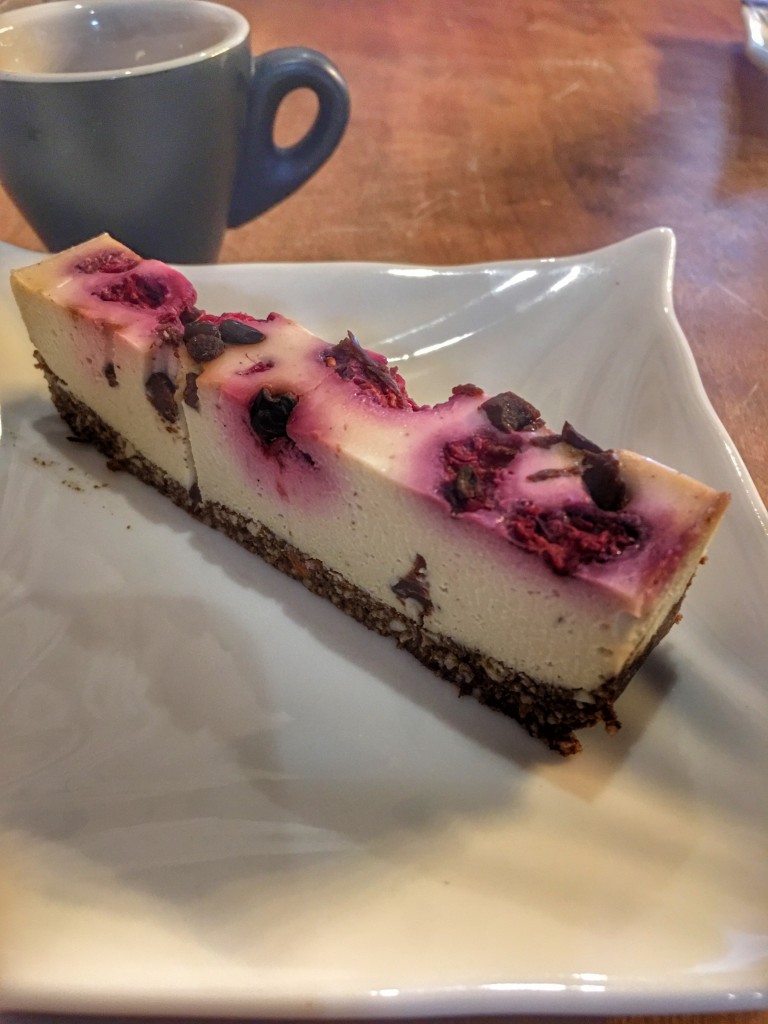 Curious Cheesecake RM12
The cafe serves Akane's Green Tea with premium grade tea leaves harvested from Japan. The tea is comforting, with a pleasant flavors lingering in the mouth. In addition to tea, the menu include smoothies made with freshly pressed almond milk, cold pressed juices, and also coffee drinks prepared with beans from Tanzania and Guatemala.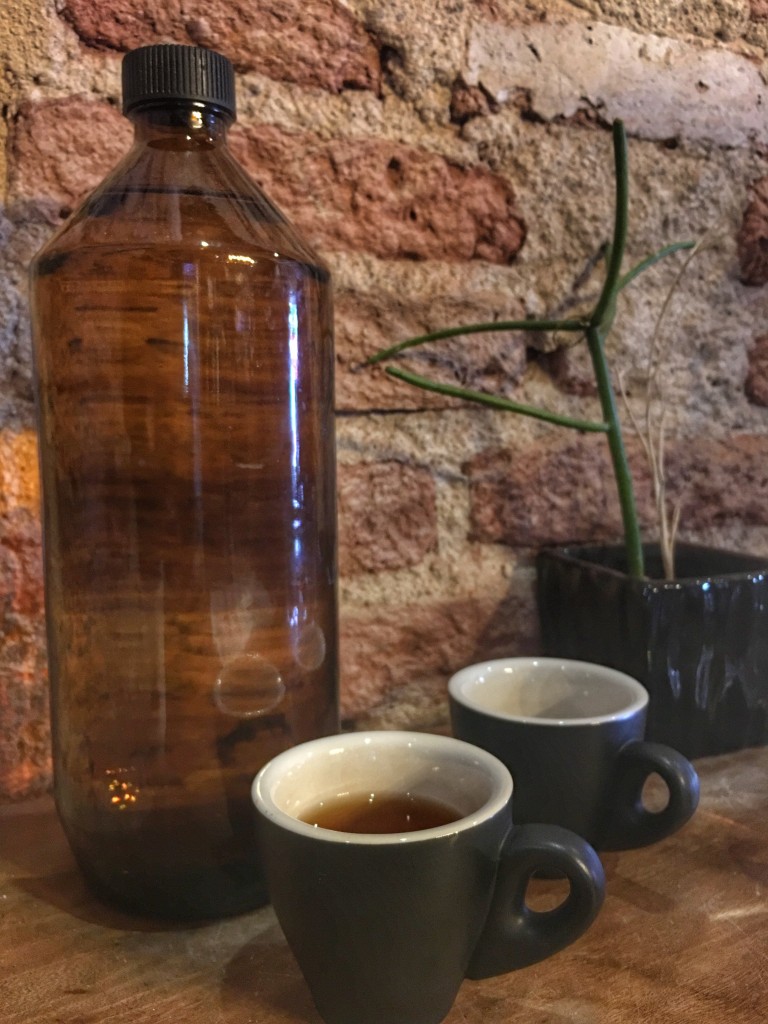 The upstairs is used to run yoga classes and those with interest can check out the classes too.
Yoga classes utilize the upstairs of the establishment
We can see ourselves stopping by Wholey Wonder soon as there is always something new popping up in its ever-changing menu.
The cafe is open from 11am to 8pm (closed on Mondays and Tuesdays). With its main entrance facing Jalan Gurdwara (opposite Hotel Neo), the cafe can also be accessed through its back door from the inner courtyard of Hin Bus Depot Art Center.
Wholey Wonder
61 Jalan Gurdwara
Penang
Tel: 04 – 2189006
***Updates: As from 1st July 2017, the outlet will be operating from 12noon till 9pm (Wednesday till Saturday), and from 11am till 6pm on Sunday.