WTCF 2017 Asia-Pacific Tourism Conference in Penang
BY CK Lam
Penang is very proud to be chosen as the host for the WTFC Asia-Pacific Tourism Conference.
The WTCF Asia-Pacific Tourism Conference held at the Setia SPICE Convention Centre and Hotel Equatorial Penang, Malaysia, from March 25th – 28th 2017 concluded on a high note.
Organized by Penang State Tourism Development Committee and World Tourism Cities Federation (WTCF), the conference with the theme "One Belt One Road: Development of Tourism Corridor and City Hub" discussed the sustainable development of tourism cities in the Asia-Pacific region.
Present at the event was YAB Mr Lim Guan Eng, Chief Minister of Penang and State Tourism Development Committee chairman Danny Law Heng Kiang.
WTCF city and institutional members in the Asia-Pacific region, representatives of the tourism industry, media from China, Indonesia, Korea, Vietnam and other parts of the world were also present during the event.
The event proved to be a great source of knowledge sharing for delegates joining in the forums and panel discussions by key industry leaders and speakers from USA, United Kingdom, Australia and New Zealand.
Talks by renowed Mr Zhu Shan Zhong, Executive Director of UNWTO were add-on highlights besides speeches by YAB Mr Lim Guan Eng and YB Danny Law Heng Kiang.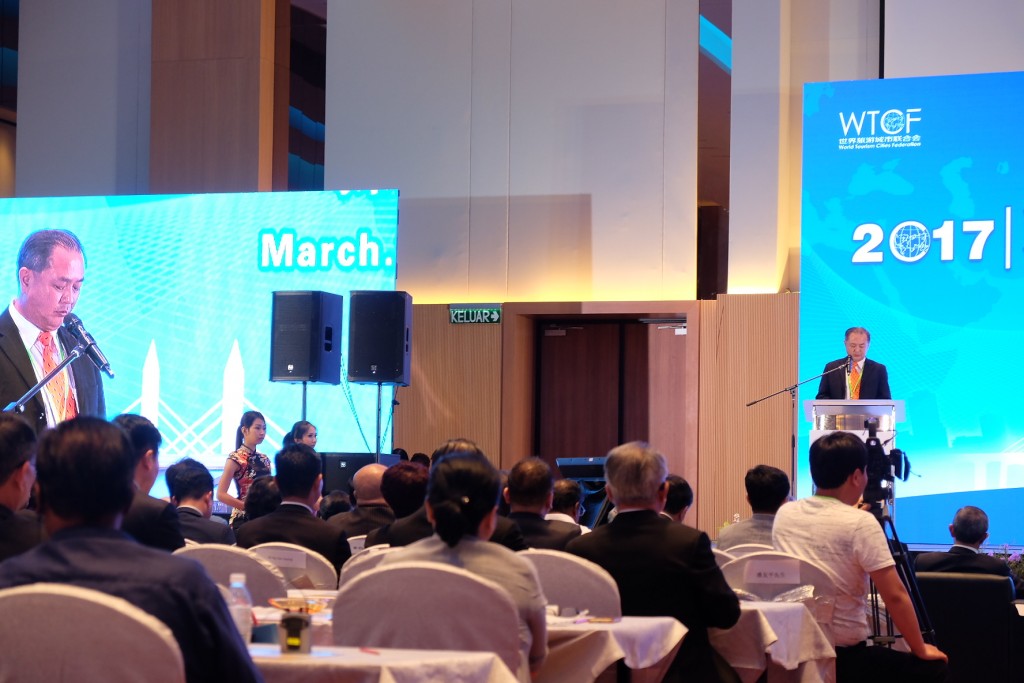 The opening ceremony event concluded with a gala dinner.